I was driving home today and noticed a house that had their Christmas lights up and it hit me how damn fast this winter is going. Days and weeks used to feel like they just crawled by. Now they fly. Do you think it's because for the first time in longer than I can remember I'm just happy?
Chris stayed home sick today but by this afternoon got dressed and took the girls outside for me after they got home to enjoy the SNOW we got today!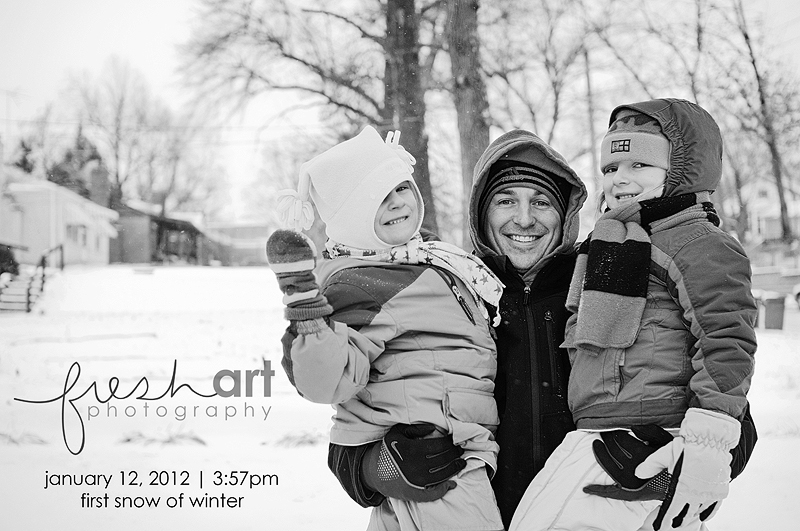 19 degree temp with a windchill or 2! It was COLD!
Yesterday it was NOT cold which is so strange. How it can go from 53 to 19 is baffling to me.
Did you see that I am doing Valentine's Mini Sessions? Please spread the word! I need to make some money on this one! HA!
I took Christmas down last night and have been obsessing over my mantle ever since. It's always kind of a let down after the sparkle of Christmas lights so I wanted it to be different+fun for Valentine's Day. Here is where I started and tomorrow I'll try to get shots of where it ended up… less cluttery looking but I think I love it. I need to sit with it for a day or two maybe.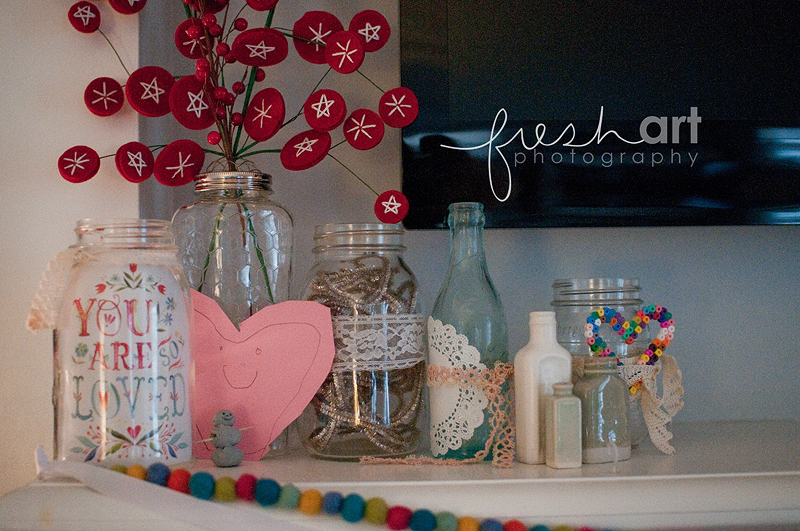 What I love about this are the details, I just ended up changing the layout of the details and edited it back a bit.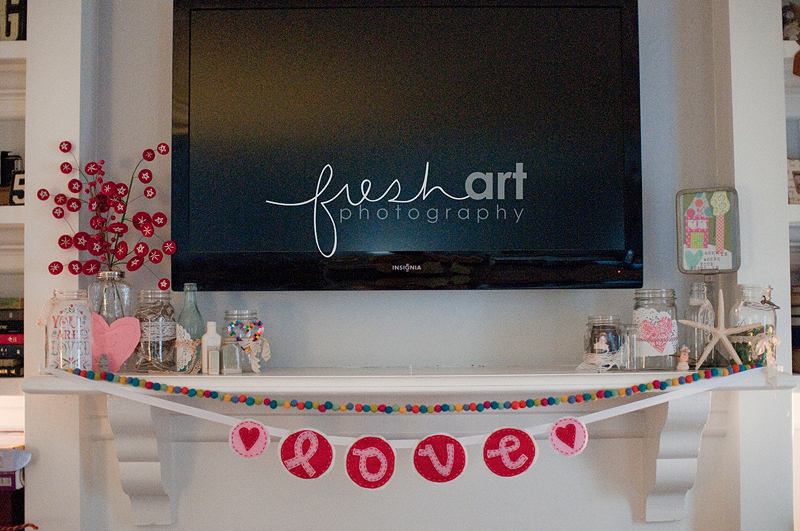 Details… I made the love banner a few years ago and still love it. Chris bought me that adorable felt ball garland for Christmas.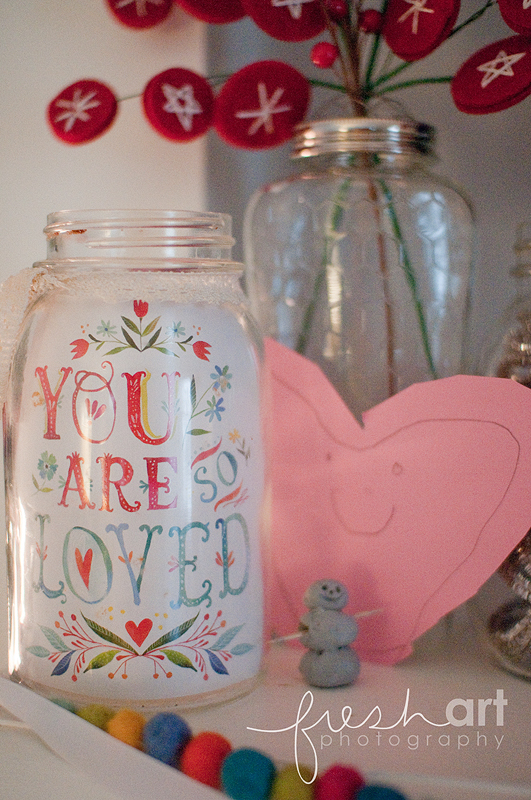 The small print in the jar is from Katie Daisy. I ordered some prints from her for Christmas (she is one of my FAVORITE artists!) and she included that in the package. I'm also obsessed with putting photos in jars right now. A cheap, fun and easy way to frame photos you can easily change out! Parker made the little snowman and the pink heart.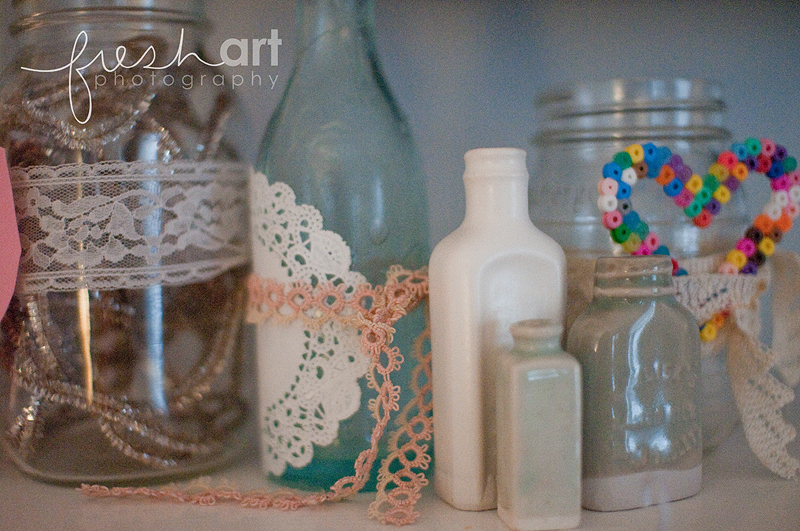 The lace and trims are from my Grandma's stash I've slowly been using over the years, the sparkly strand in the jar was from my Christmas mantle, Bailey made the colorful heart, the blue bottle was my Grandpa's and I'm obsessed with doilies right now!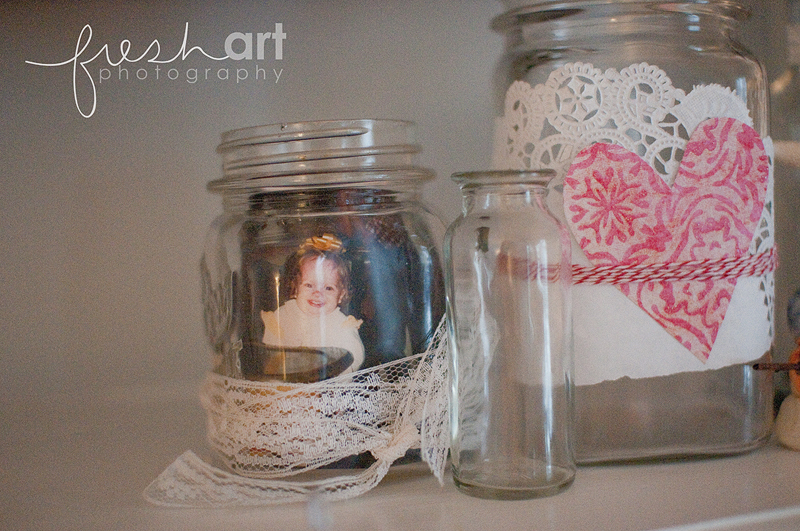 That's me! HA!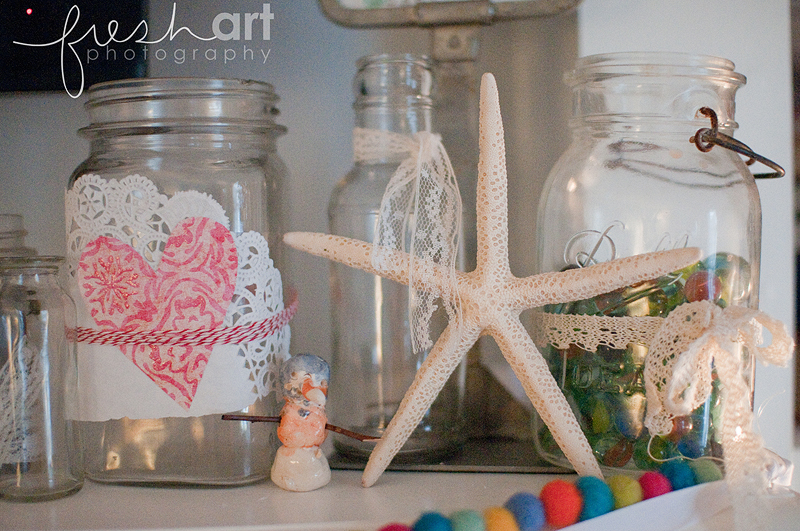 The star fish is from our last trip to Florida and Bailey made the snowman last year. A lot of the jars are from my dad finding them while kayaking and hiking around Missouri. He calls them his "dirty clear glass bottles" and they are my obsession. I want millions of them!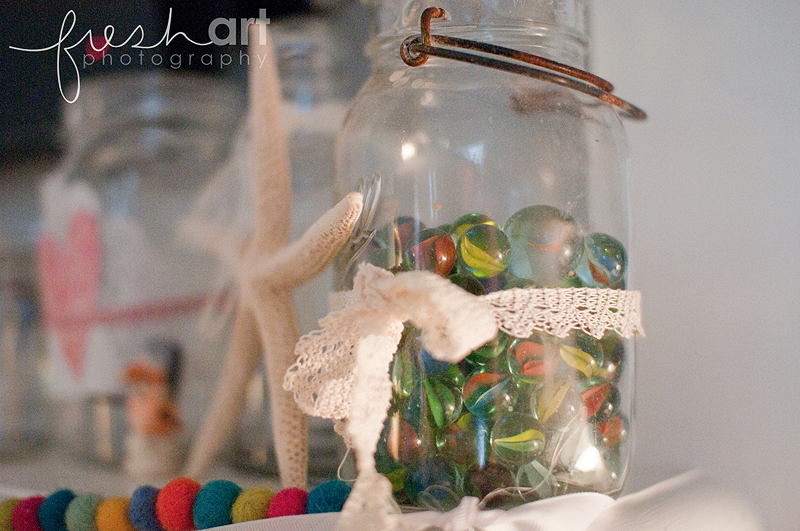 The marbles were my Grandma's also. Same Grandma as the trim. My mom's mom. I never knew my other Grandma.
Anyway, it looks different now so I'll photograph it soon and share. I love finding inspiration for Valentine's day online! I found the idea for the doily+heart+jar on pinterest but HERE is the original post. I changed it a little of course. I'm not a fan of directly copying anyone!
And since I'm in a photo sharing mood here are two more days on my photo project for 2012…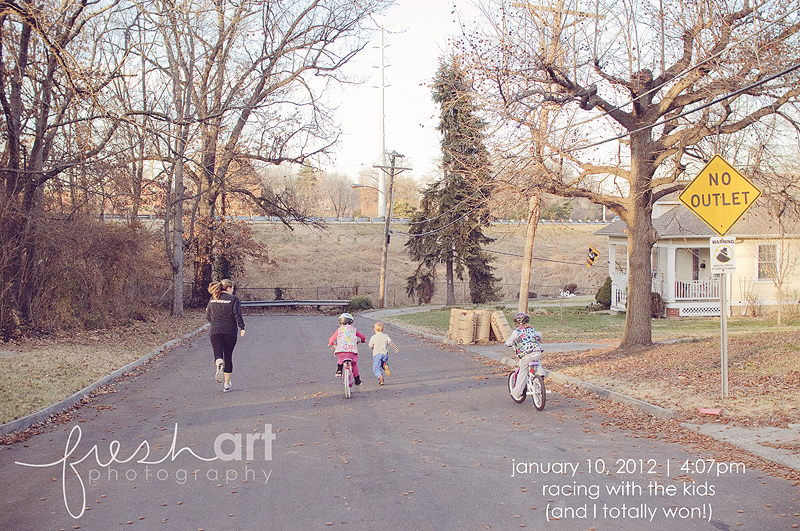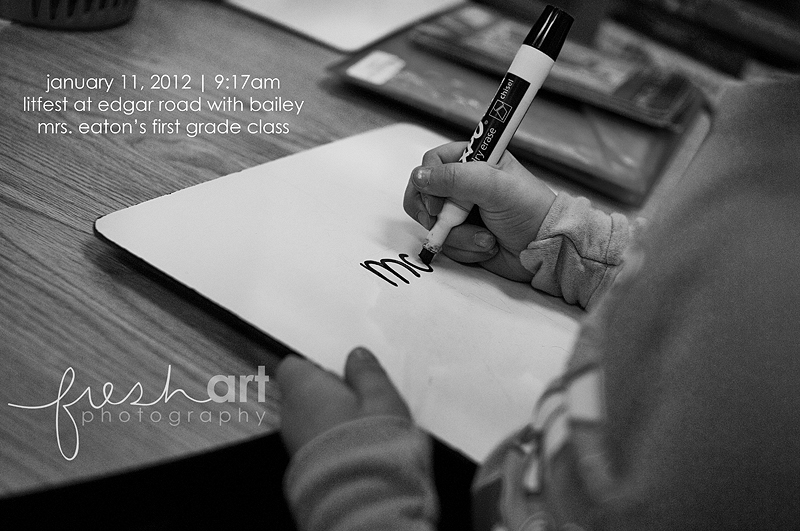 Ok, back to editing client images!