Tonight Chris and I were invited to a Christmas Tree burn. We had absolutely no idea what it was all about except the obvious, burning trees, but with the Allen's willing to babysit for free and a few hours away from home beckoning to us we jumped at the chance to watch trees burn!
And you guys, I am SO glad we went.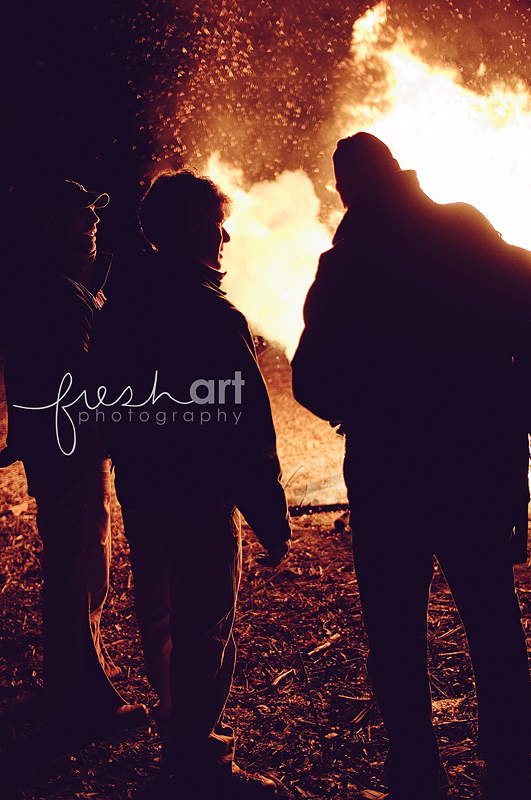 The 45 minute drive was nice because Chris and I had a few really great talks. One about my sweet friend and her BIG decision she just made, one about our kids and how we're frustrated with how undisciplined so many parents are around us (making us talk seriously about our own school choices), one about the direction Fresh Art is moving, one about our plans for our first ever summer vacation and well, a few others too! 45 minutes back and forth was ample time to really talk. And that's ALWAYS good!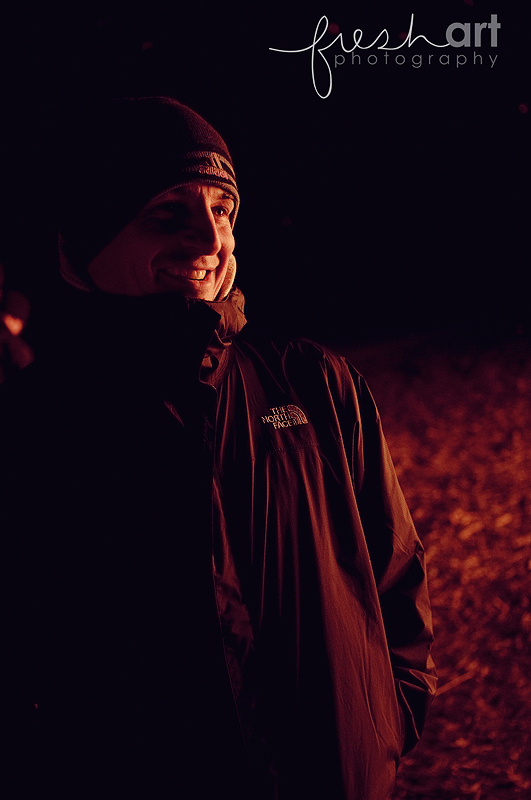 I love this shot in color because you see more of him but I also LOVE it in black and white b/c it's got such a Love Light feel!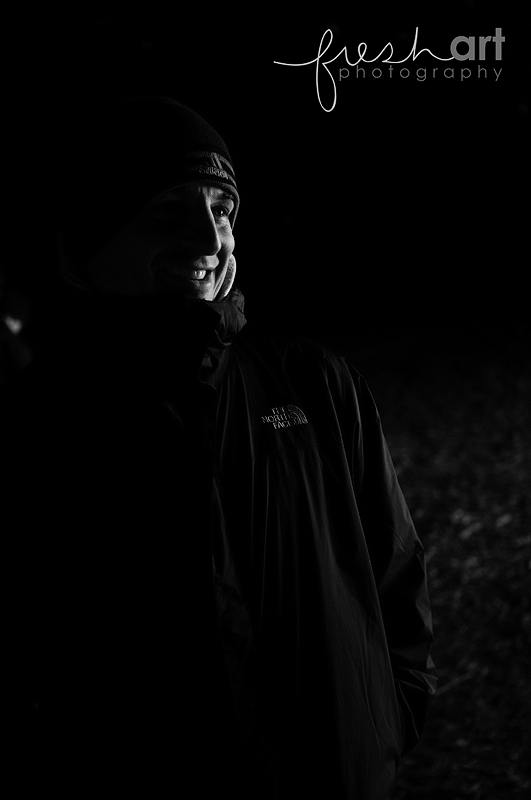 So I showed you both! He's my love and I'm allowed!
Anyway, it was also an awesome night because Chris got to put faces to so many names he's heard me talk about before. Sara has been an "online" friend for a few years but we so rarely get a chance to hang together in real life (if you haven't yet, watch THIS video on the IRL vs. online life b/c it's AWESOME!). .. while I value just reading her blog, commenting, emailing, FBing, whatever, it was also nice to stand next to each other and chat.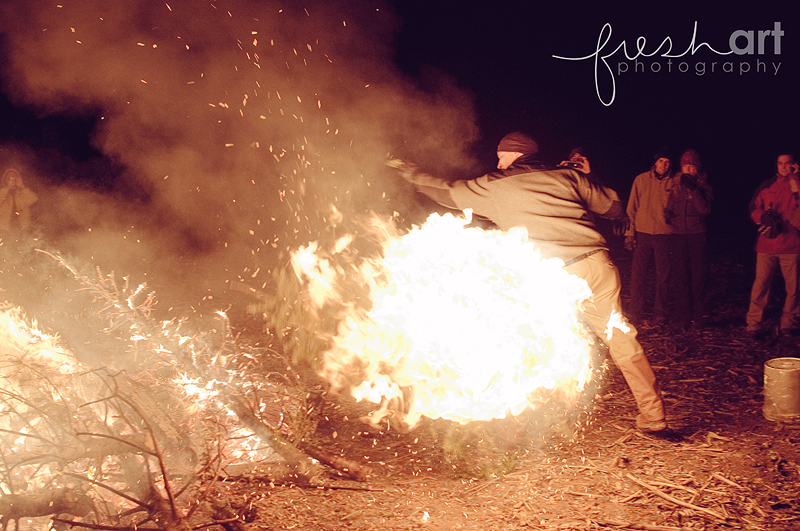 Oh and burn some trees. That was pretty cool too. This shot is totally out of focus but so awesome I had to post it! The fire was CRAZY (I was too cold to ever step back and get a full shot of this fire but it was intense!) and so much fun! Ok, this looks like a huge fireball is about to eat him but he's actually ok and walked away unharmed! HA!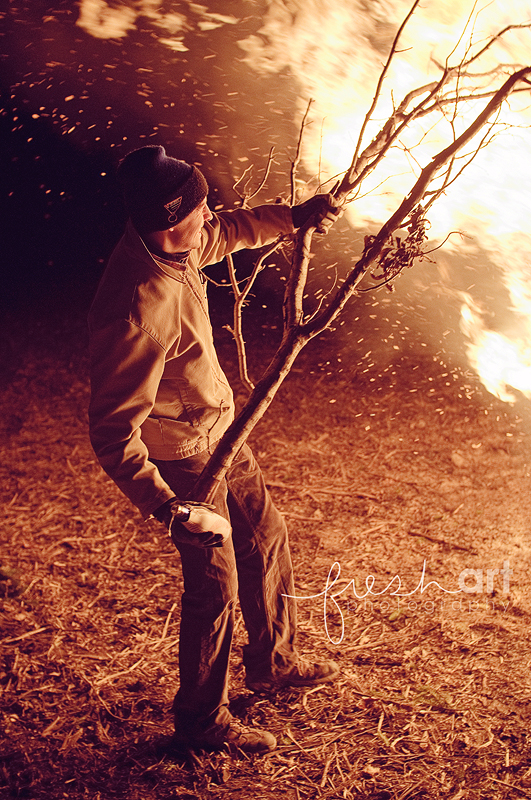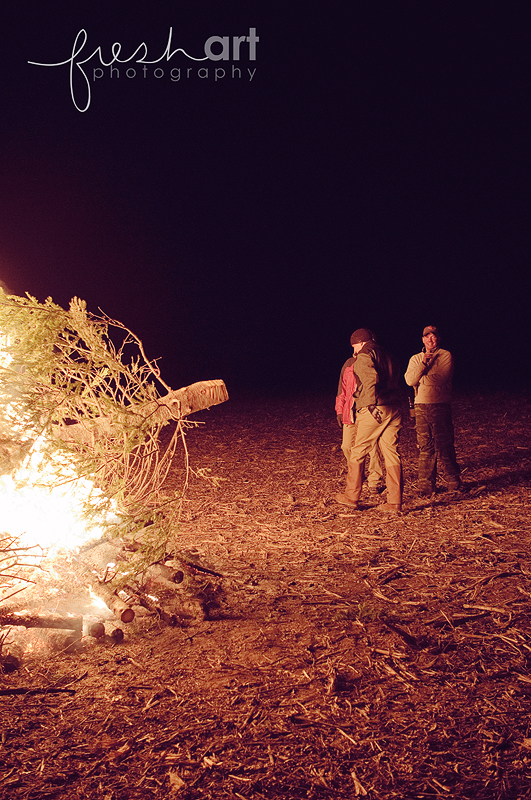 That tree came from their church and it was HUGE!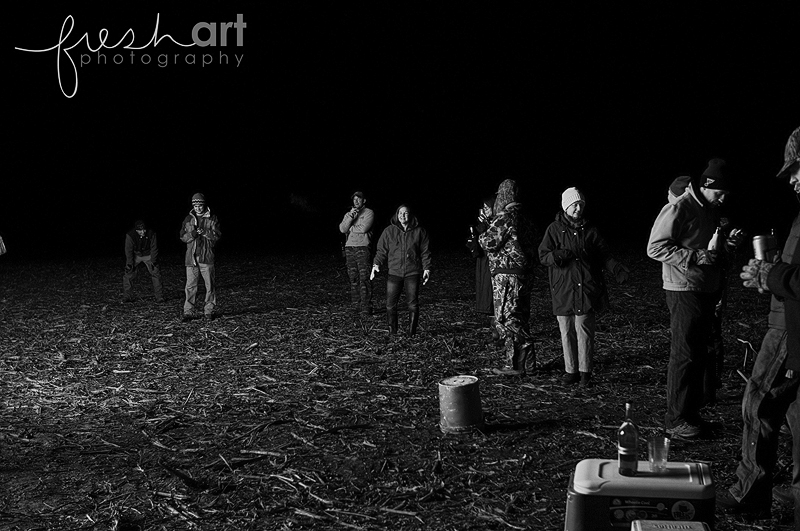 SO basically a big bunch of adults stood around this HUGE fire in the smack dab middle of no where watching dead Christmas trees burn. And it was awesome! Great conversations on the way there, while we were there and on the way home. I had a little buzz going, or maybe I will still defrosting, but now I'm exhausted and finally heading to bed. What a fun night. Makes me excited to save our tree for next year!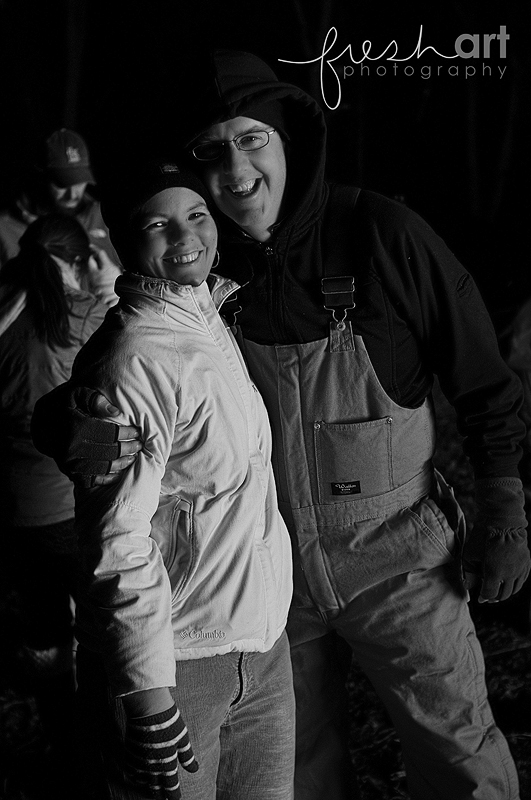 Thanks so much Sara and Mike!