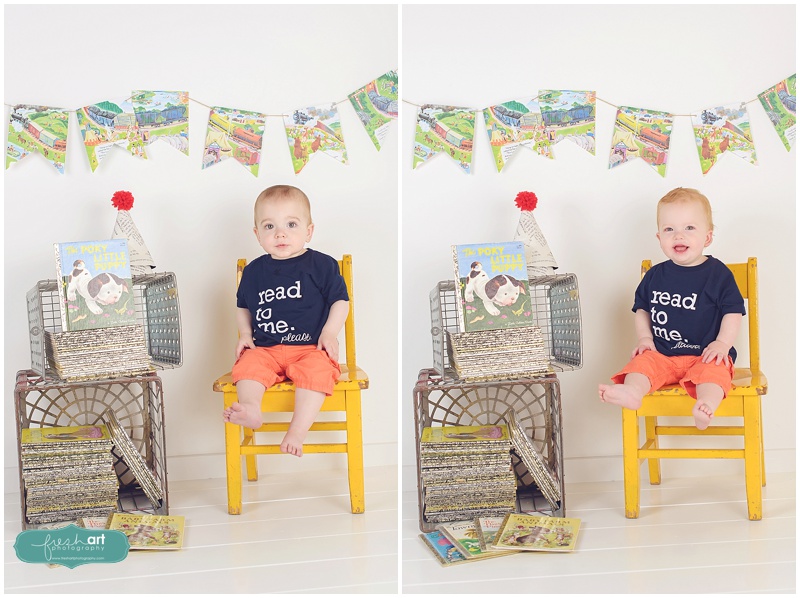 When you book a First Birthday Cake Smash session with me you will work closely with me and my stylist. This sweet mom wanted her boys to have a Golden Book birthday session because it was their golden birthday!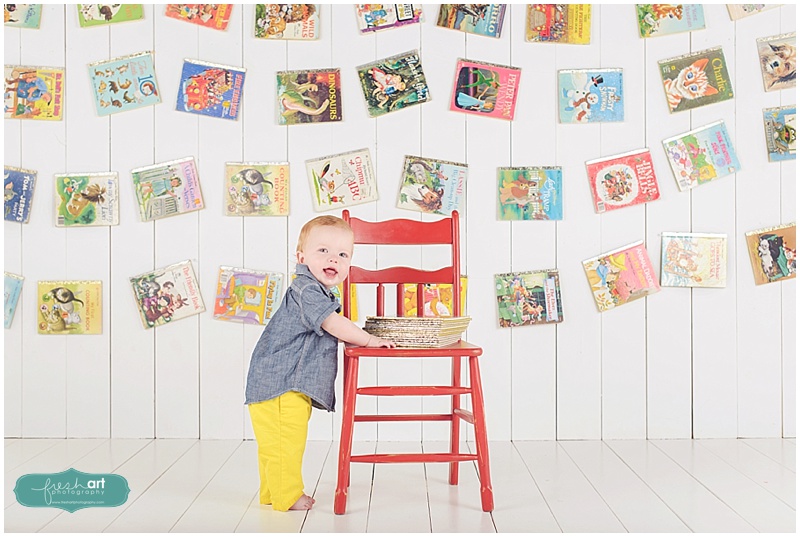 Janel, our stylist, did such an amazing job bringing her dreams to life!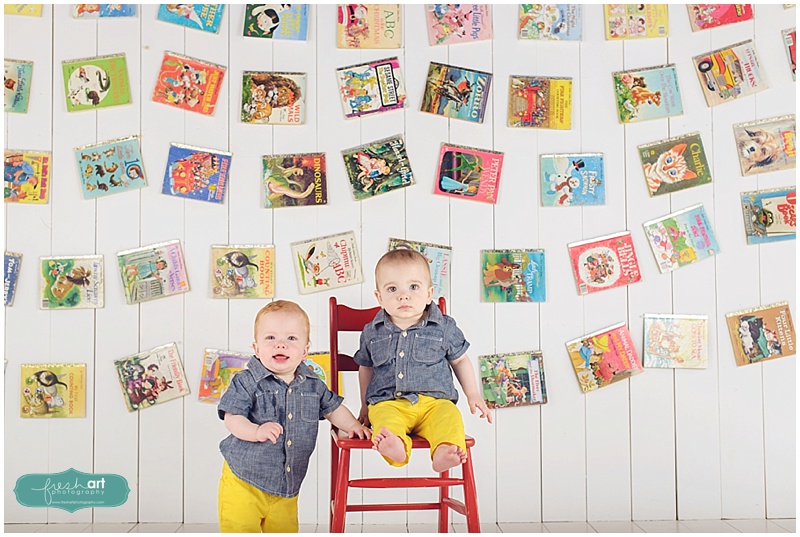 Collecting the books was fun too!
They were the absolute sweetest little guys until cake time – and then they decided they hated me, cake and life in general! HA!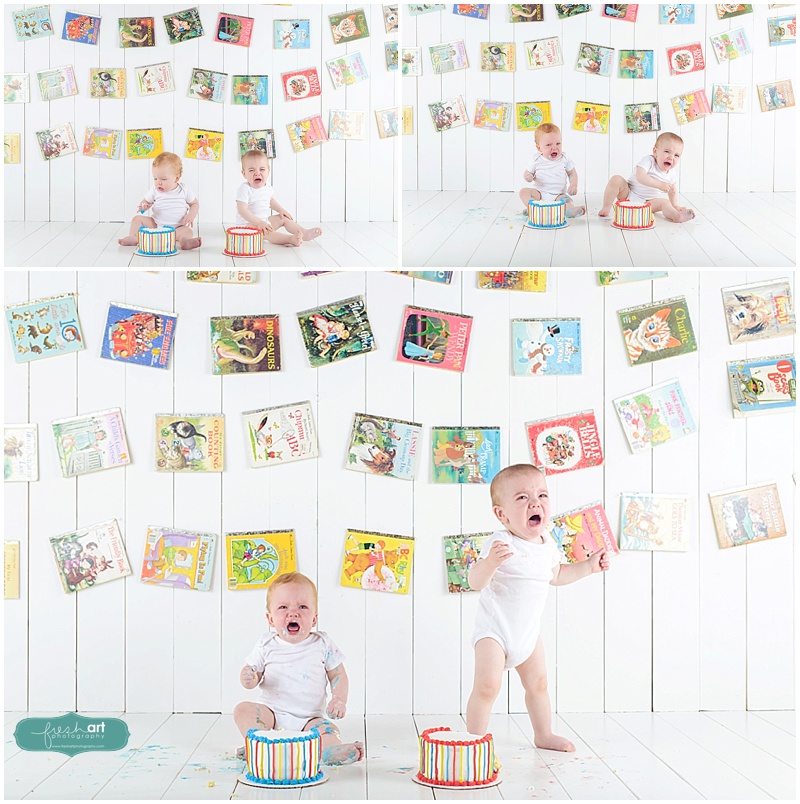 Somehow they're still totally adorable though!