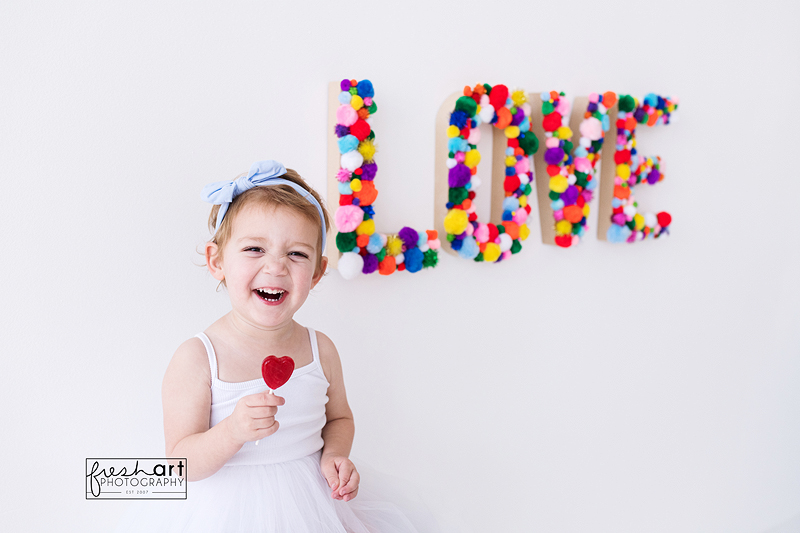 I'm really excited about the Valentine Minis this year! My ideas were kind of all over the place but I actually love them all so much!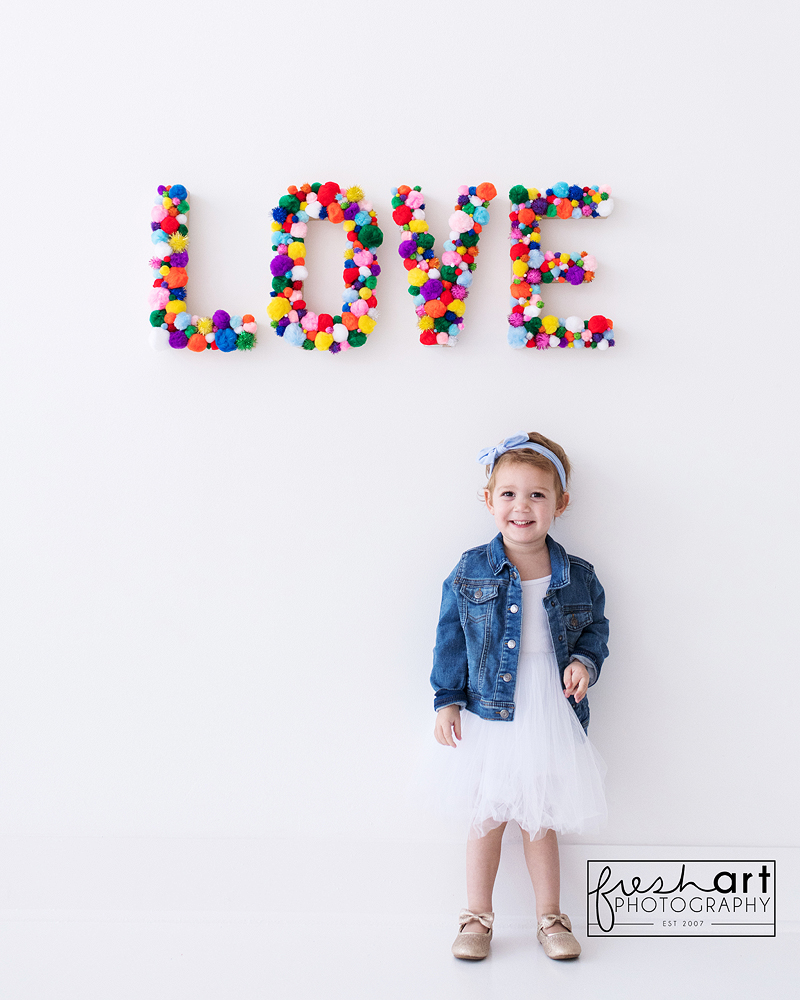 Sessions will take place on January 14th and 21st from 9am-12pm – each session is 10 minutes long & includes 1 digital file. Like ALL of my sessions you will receive a larger gallery to choose from with upgrade options.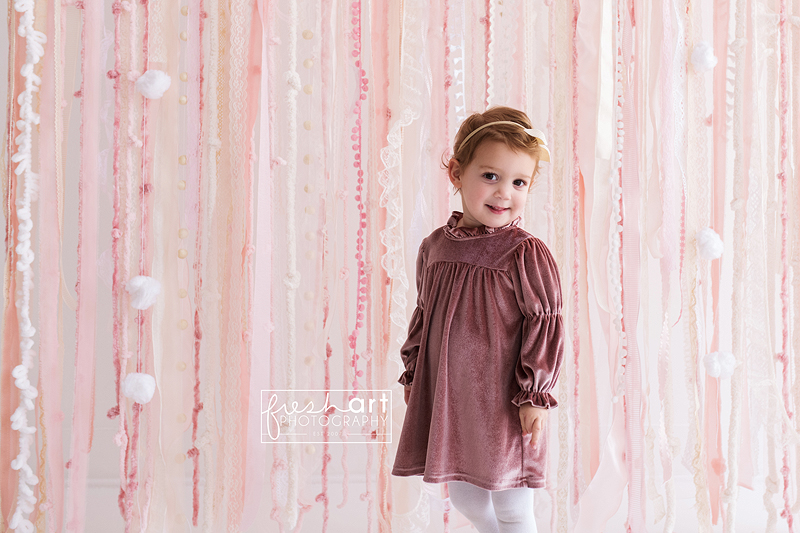 I have two main sets this year – the ribbon/lace boho inspired backdrop and the bright pompom LOVE.
We can also use the white wall of course!
There MIGHT be a third backdrop that could work for whatever outfit your child wears (either bright for the LOVE or softer for the ribbons) but I'm still working the details out.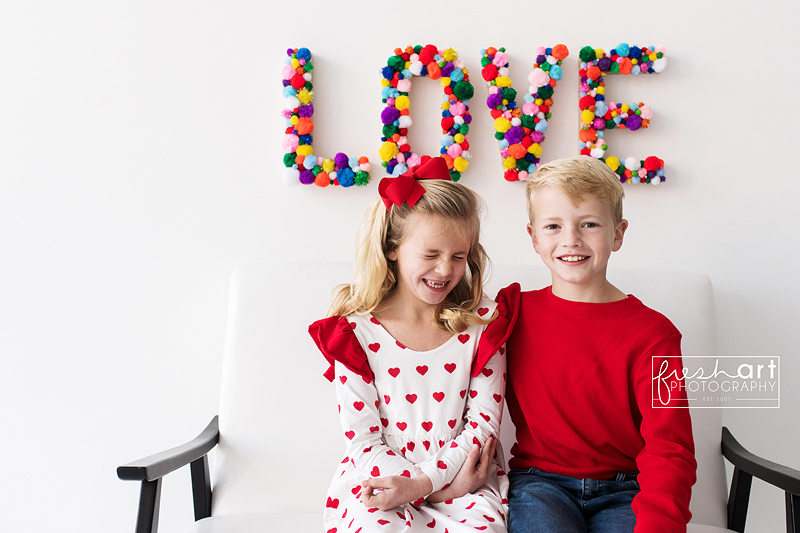 If you need help choosing outfits please reach out. In a nutshell, I think LOVE needs bold/bright solids and the ribbons needs cream/white/dusty pink/pale pink/rose/etc. I am always happy to offer my thoughts.
Once you book your time slot you will get an email with more details about the day. The cost is $150.
ps… pets are welcome!