This past weekend we got to take Bailey to Columbia Missouri for her first out of town soccer tournament. She plays for our local soccer club, Webster Groves United Soccer Club, and we really love being a part of this club. All three of our kids play for them and each of them are having unique but positive experiences playing soccer for them. My favorite part is that it's local – so most of the kids they are playing with at these young ages will still be playing with them in high school! Of course my kids might lose interest in soccer and not play that long BUT if they do a lot of these kids could be their teammates and that's pretty cool.
SO we headed out to Columbia and WOW did we have a fun weekend! Our parents juggled Parker and Grayson's busy weekend schedule so we just had Bails and it was such a joy to spend some time with her! We had her BFF Kate with us too and some of our best friends were on the trip so it was just a blast!
Here are some of my favorite photos (I took a ton and am only posting ones of kids I know I have permission to share) and if you follow me on Instagram I'm sure you saw others!
My friend, Nancy, is a great photographer and it was fun walking the sidelines with her! I had lens envy the whole time!
A little conga line! Actually one of the funniest moments was when Bailey said, "Hey Mommy, is it ok if I go join the conga line?" HA! Probably the only time I'll hear that sentence! Made me laugh!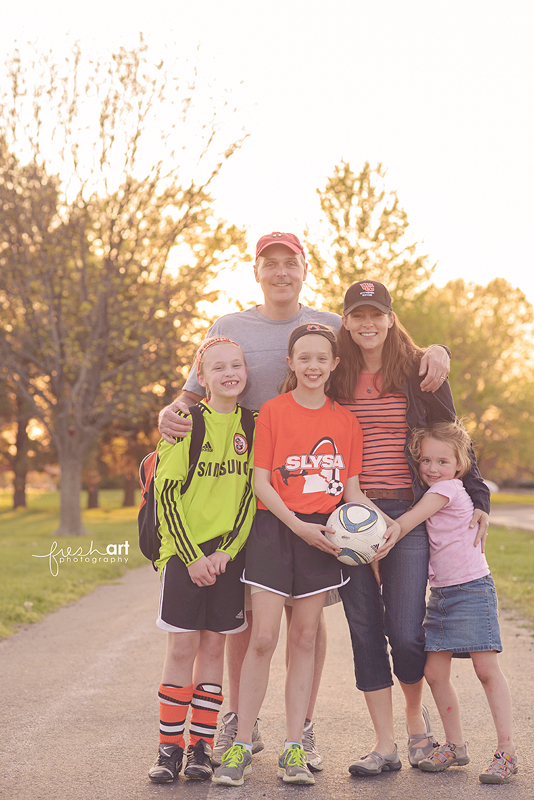 The light was SO pretty and our friends were all there in their everyday clothes which I think makes for the most "normal" family photo and one that will truly bring back memories one day! Love them!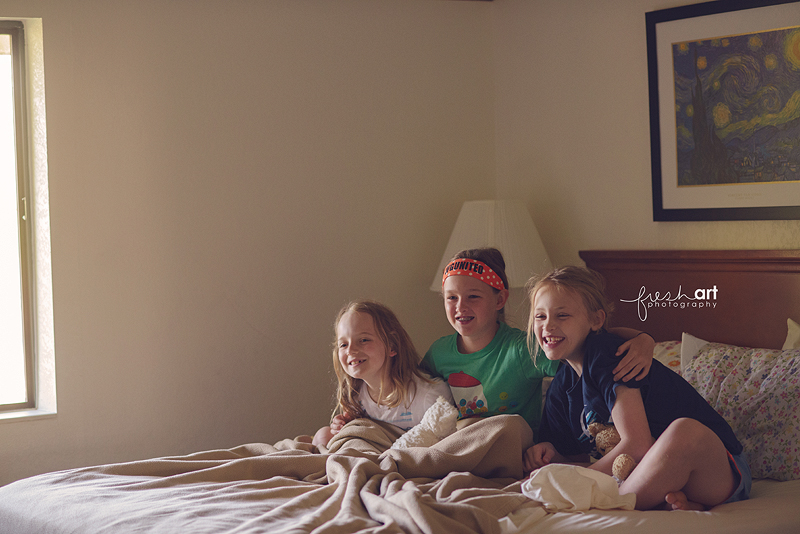 Early morning movie watching! BFFs!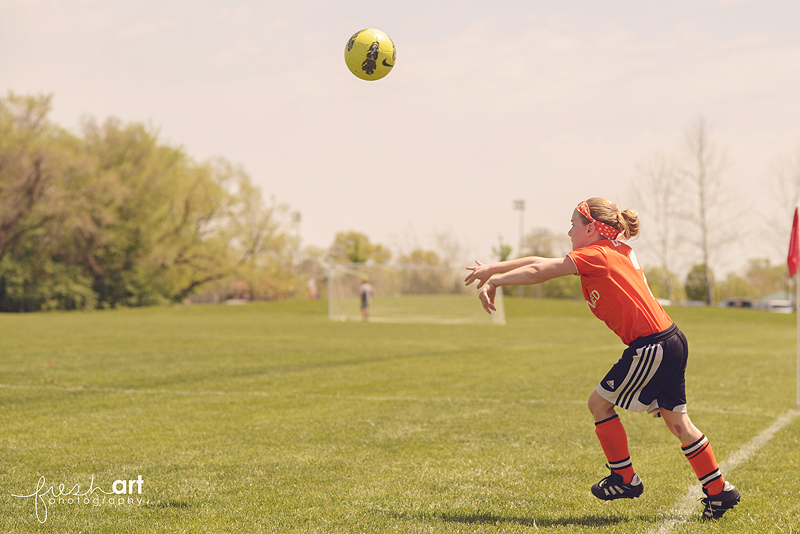 Bailey is one of the smallest kids on the team (she's pretty short) but has a decent throw-in! Cracks me up!
And then there's Chris – always the kid! The second half-time started he'd be on the field playing around with Lauren, Kate's big sister. Love this shot she got past him!