Caroline's birthday was a few months ago in the chaos of the holidays so Mom wanted to wait a bit for her session until life calmed down – can't blame a Mom for that!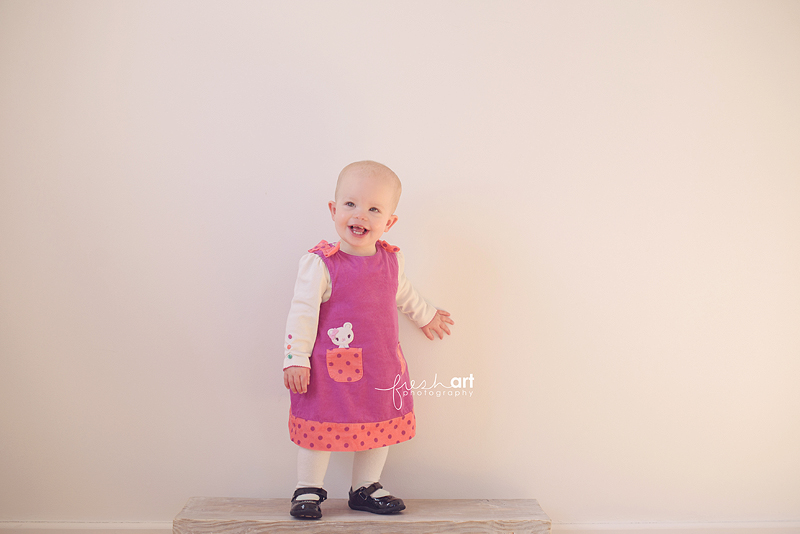 I love how fun and bright her session was on a COLD day!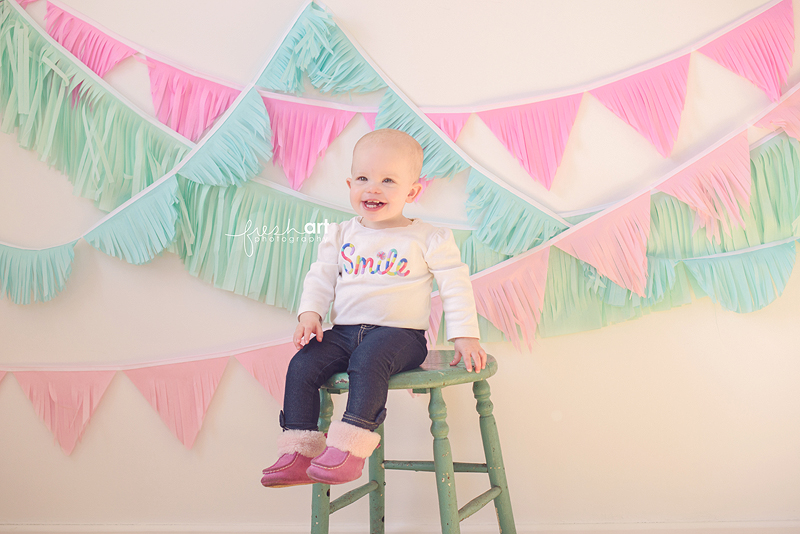 The tissue paper backdrop is from HERE and the stool was rented from HERE. Love love love supporting local vendors!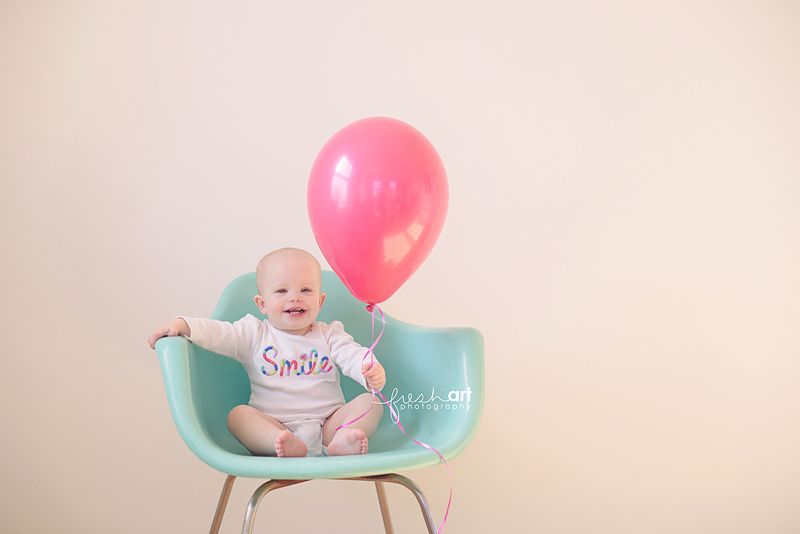 I mean – how cute is she? SMILE! Chair from HERE.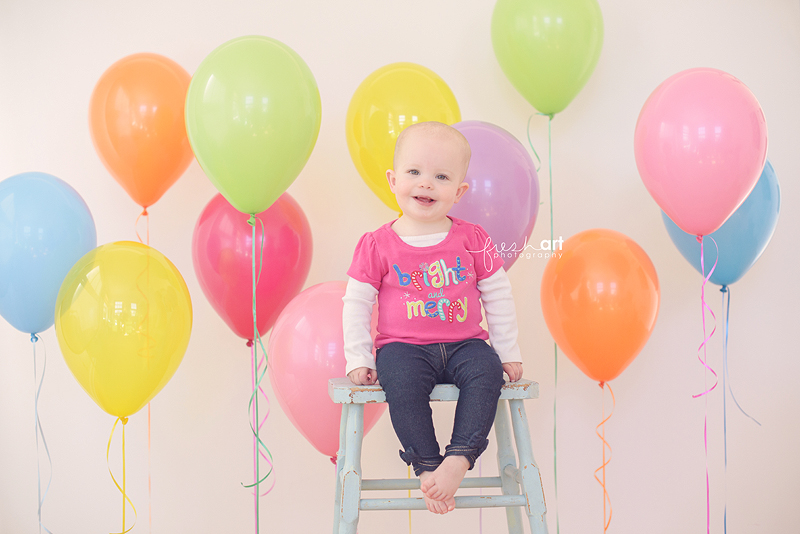 Balloons are such a simple addition to a first birthday image but I do so love them! So bright and fun!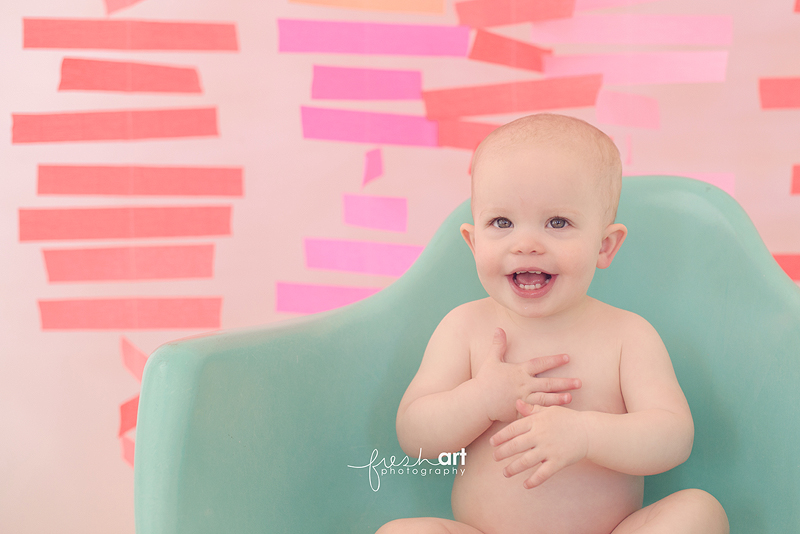 Again, backdrop from HERE and chair from HERE.
Happy belated birthday sweet girl!