I WILL FINISH OUR CHRISTMAS PHOTOS I WILL FINISH OUR CHRISTMAS PHOTOS I WILL FINISH OUR CHRISTMAS PHOTOS!
HA! Every year I attempt to actually edit our Christmas photos and then January hits, I get a little busy with work again and they fall to the wayside. This year I will persevere and finish! Not that ANYONE but me cares but it will be a huge accomplishment if I can actually do this!
SO – after we open gifts at our house we head to my parents to do brunch and gifts with my family.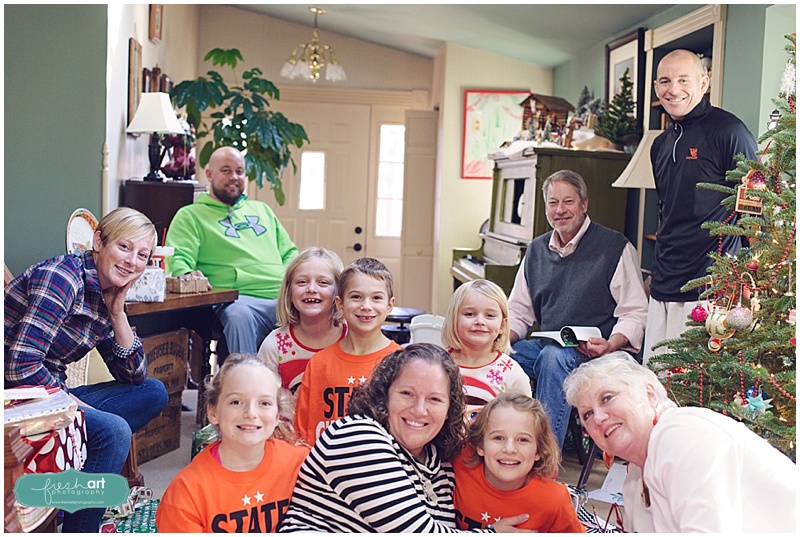 First time we've ever set up the camera to capture all of us!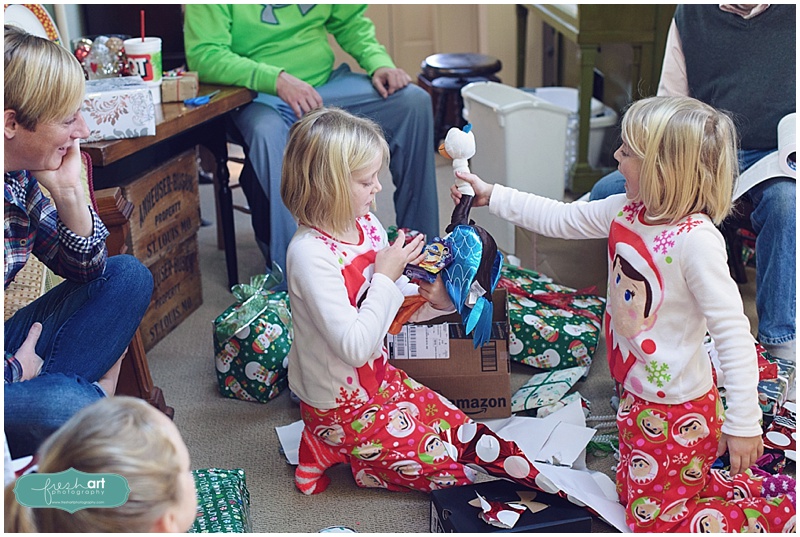 I love watching kids open gifts!
Bails was so excited to get her SLSG backpack!
Abbie and I gave my mom a box and on top were all these little travel sized toiletries, her favorite road trip snack (Combos!) and a magazine – she was so funny opening it – oohing and ahhing over each thing and we were like READ THE LETTER AT THE BOTTOM NONE OF THAT OTHER STUFF REALLY MATTERS! HA! We gave her a girls weekend in February halfway between us and Abbie! I am SO excited to go in a few weeks!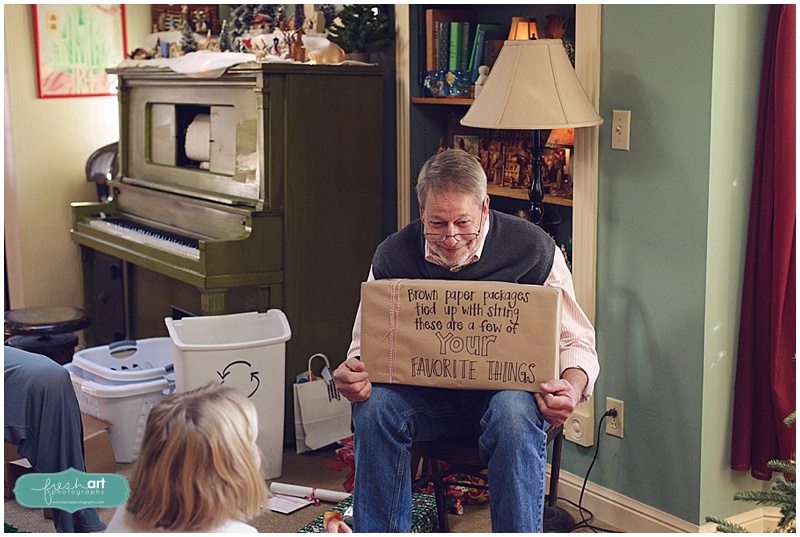 So actually, Abbie and I kind of rocked our parents gifts this year! We gave my dad a big box full of so many random things he loves! It was SO fun to watch him open it!
He got a gift card to his favorite butcher, a gift card to his favorite sandwich shop, the hiking book we use that he's wanted, a WG pull-over, his favorite chocolate, alcohol, snack, etc. It was so fun to put together and he loved it all!
A gift to my mom from my dad – cracked me up!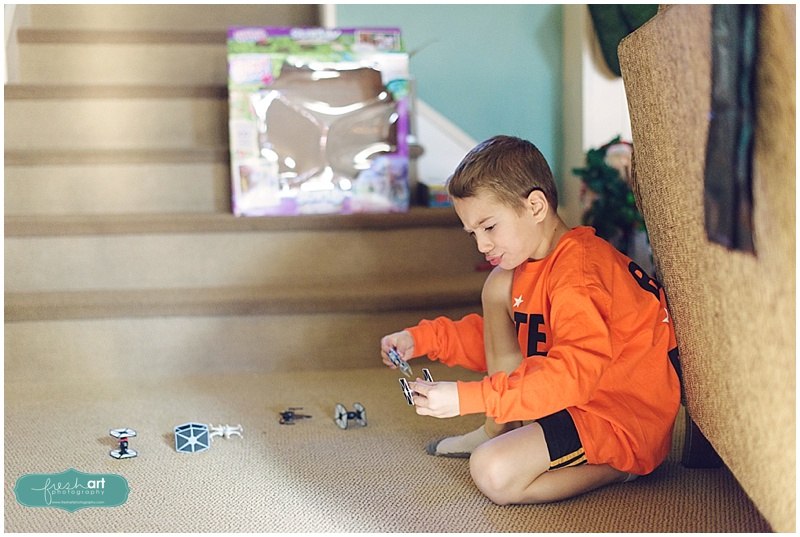 Gray was thrilled to get the entire set of Star Wars space ships and we had to keep begging him to come back and finish opening because all he wanted to do was play! See his lips? He makes the best sound effects I've ever heard! Love it!
We always spend way too much money at Christmas but THOSE HAPPY FACES are why I do it every year. I LOVE seeing surprise, excitement and joy in someone! It's just so fun!
Bails got a really nice watch from Ab and Chris – she was beyond excited!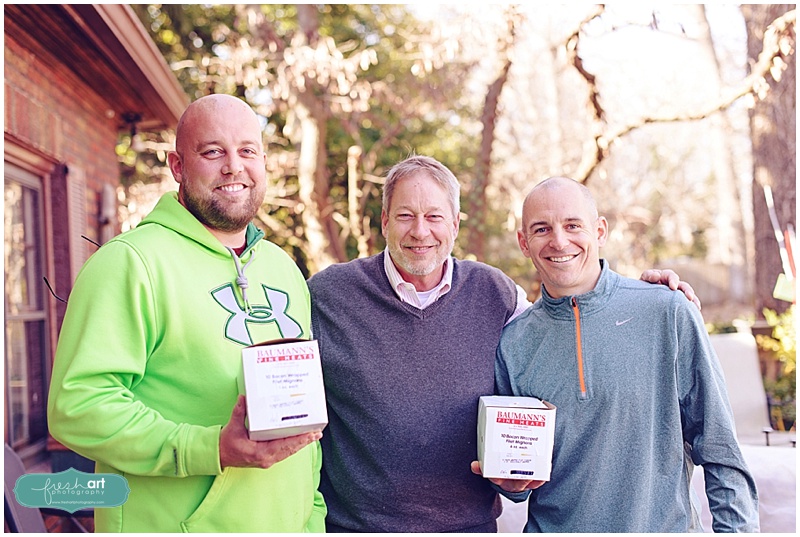 My dad surprised the boys with TEN really good steaks each! We can't wait to grill ours!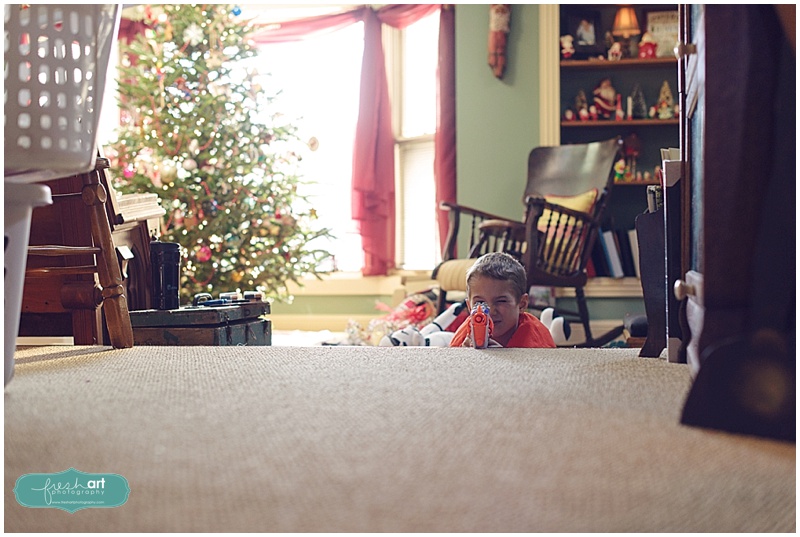 After the chaos I walked in and saw Gray – aiming and ready to fire! SO funny!
Just a couple more Christmas posts and then I'm finished!