I'm still trying to get all of our Christmas photos blogged! I've never actually gotten this done but this year I think I will! After church on Christmas Eve we always head to C's parent's house to spend the evening with his family. It's a quiet and relaxed night which I love!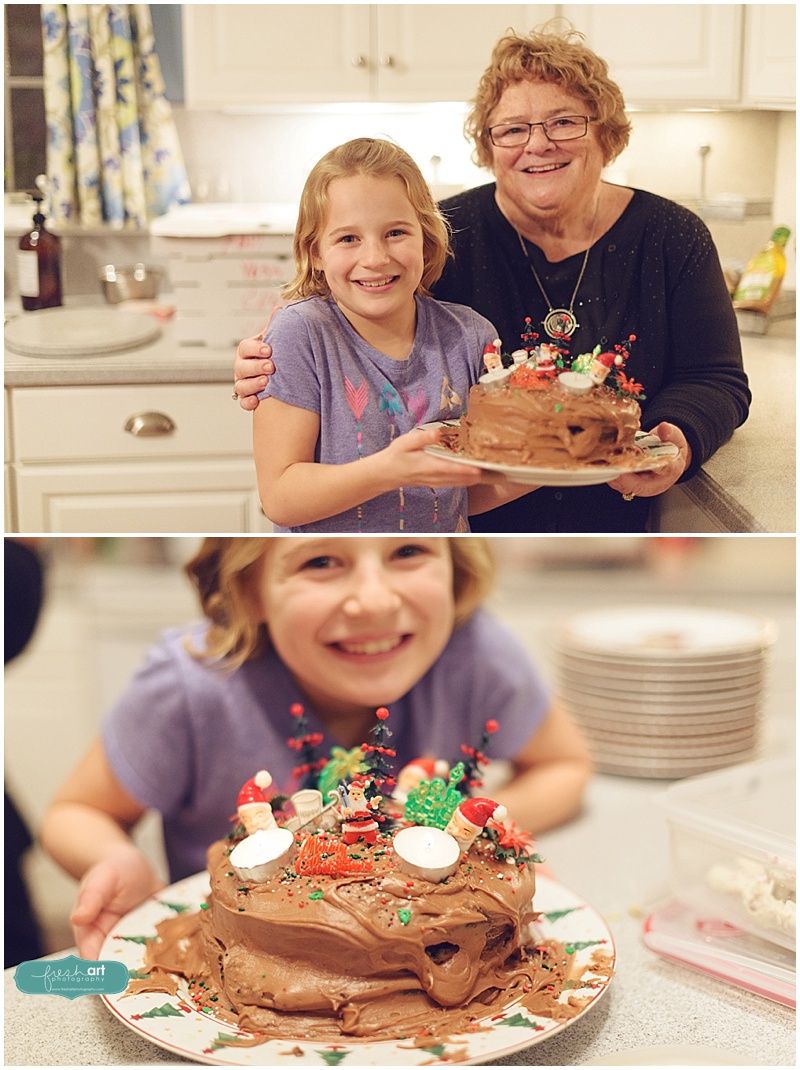 Oh my gosh this photo makes me laugh so hard! Parker worked SO hard on the Jesus birthday cake with GoGo and it was certainly one for the record books! HA!
We cherish every single year that Grandpa reads Twas' the Night Before Christmas to us all – I've been around for over 15 Christmases and it's my favorite tradition!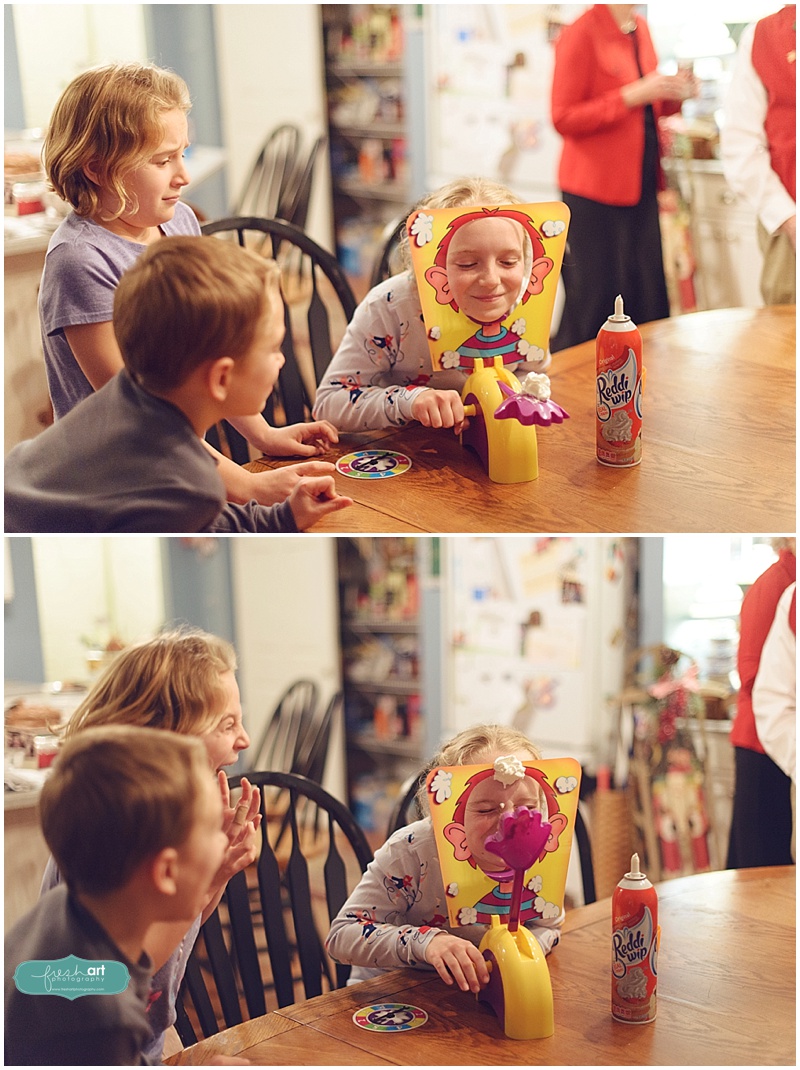 As an early Christmas gift we gave the kids the new game Pie Face and tried it out for the first time with everyone – it was hysterical!
If you haven't tried this game I highly recommend it – especially with grandparents! Watching adults smash whipped cream into their face is WAY funnier than kids! HA!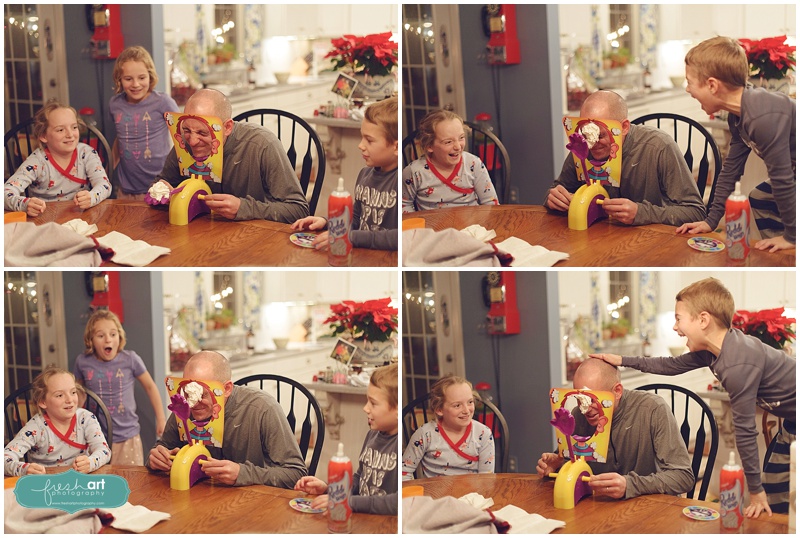 Just a few more Christmas posts! 🙂