We had a great Easter! It's a big holiday for us as we start at church, then head to my in-laws for lunch and an egg hunt followed by an afternoon Easter parade the families in my parent's neighborhood put on and ending with another egg hunt at my parent's house with our cousins. It's a LONG day but filled with so much goodness! I think we're all still recovering a bit actually!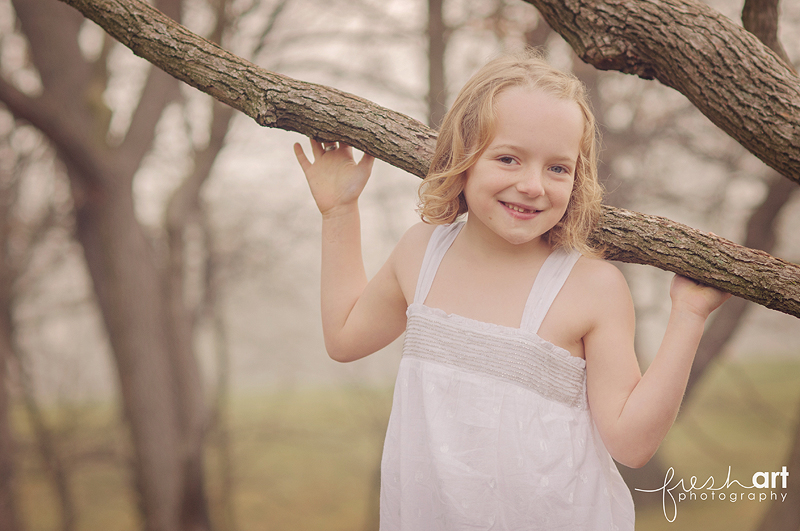 Saturday morning I tried to take some photos of the girls in their Easter dresses but the 40 degree temps were too much for them. I hit Old Navy when it opened and got Bails a cute jean jacket and Parker a cardigan so they would be warmer and in the afternoon we tried again. That time it was steadily raining!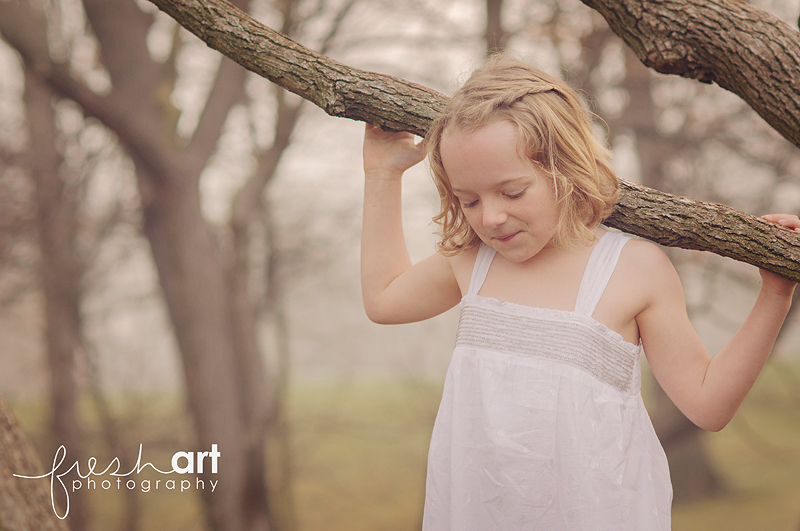 I just couldn't catch a break but I got a few cute shots!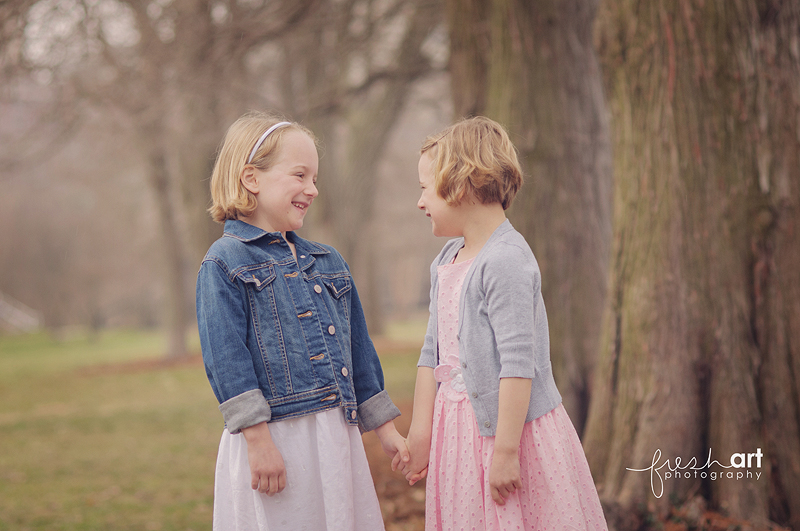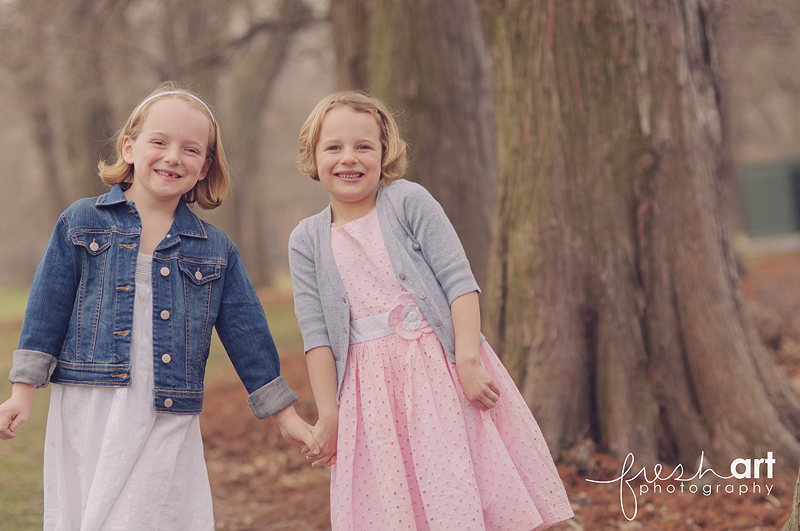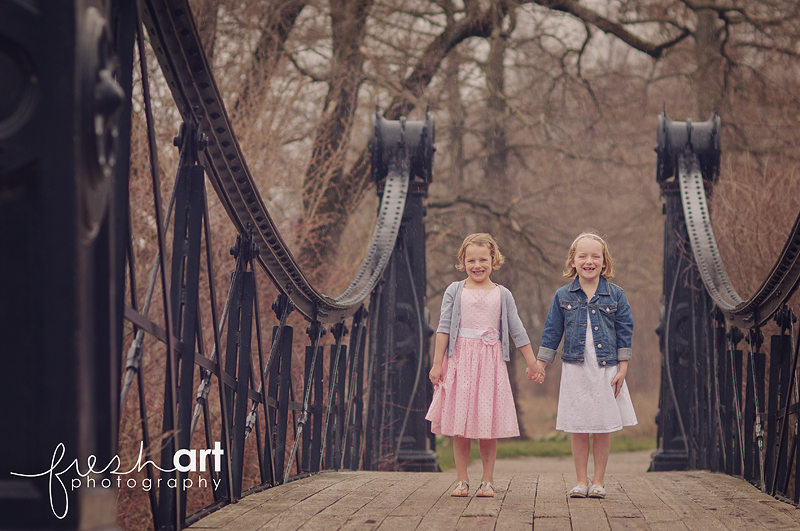 I always try to get shots of the kids with their Grandparents when we're all together for a holiday and looking nice… usually I forget or they turn out horrible! This year I love the ones with the Allen's and C's grandparents but I totally forgot to get my parents in a shot when we went over there! Oh well!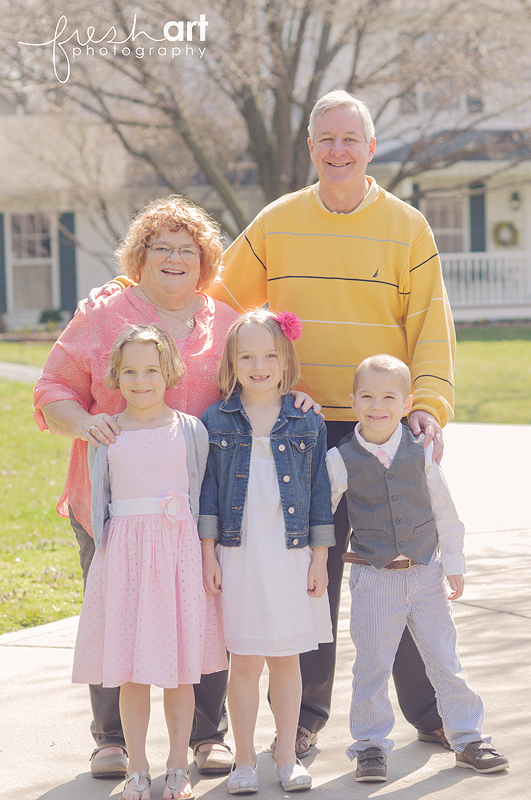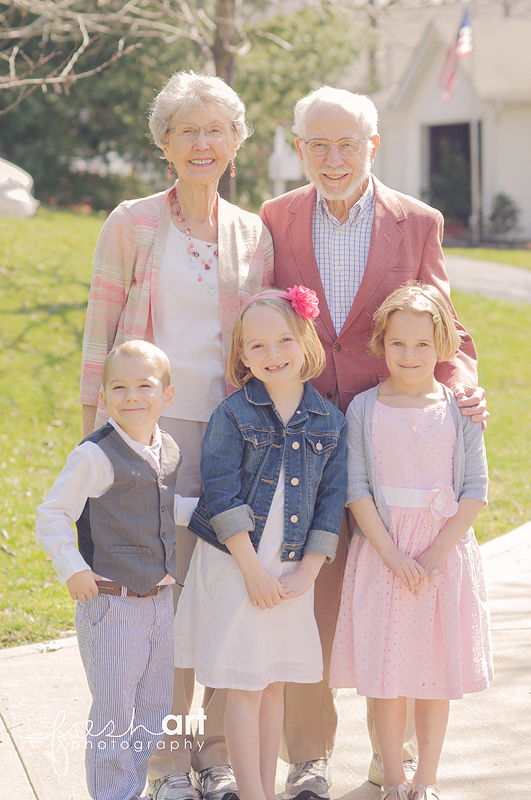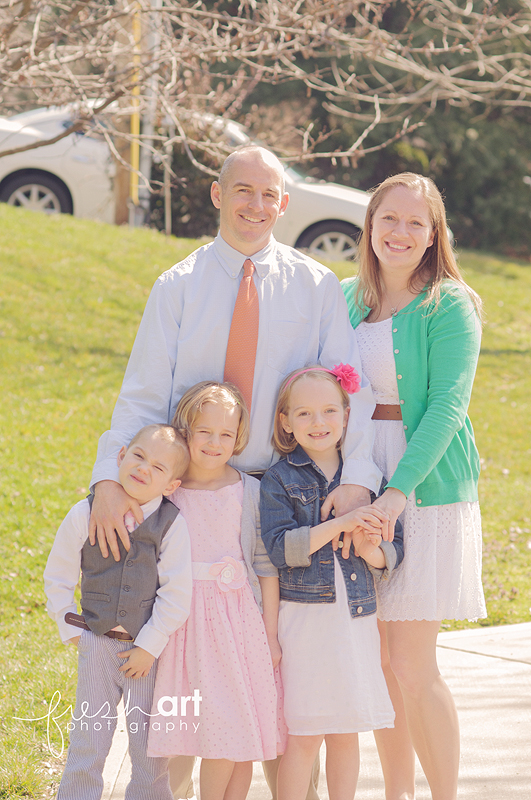 And Bubba took a family photo that I don't totally hate! I mean, Parker was squinting and who knows what Gray was doing but the shot was in focus and good enough! At least I was in it!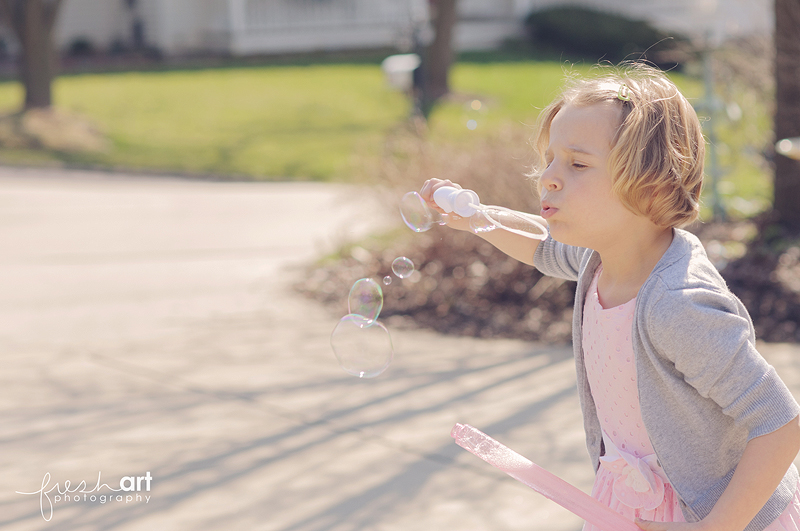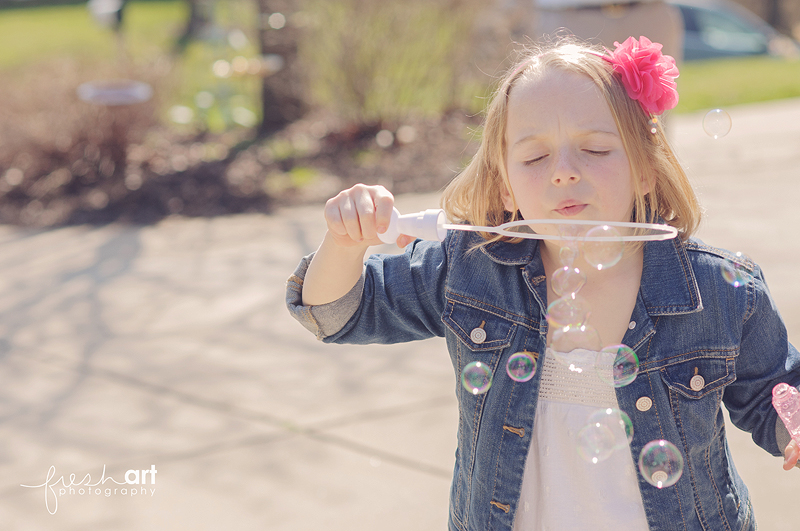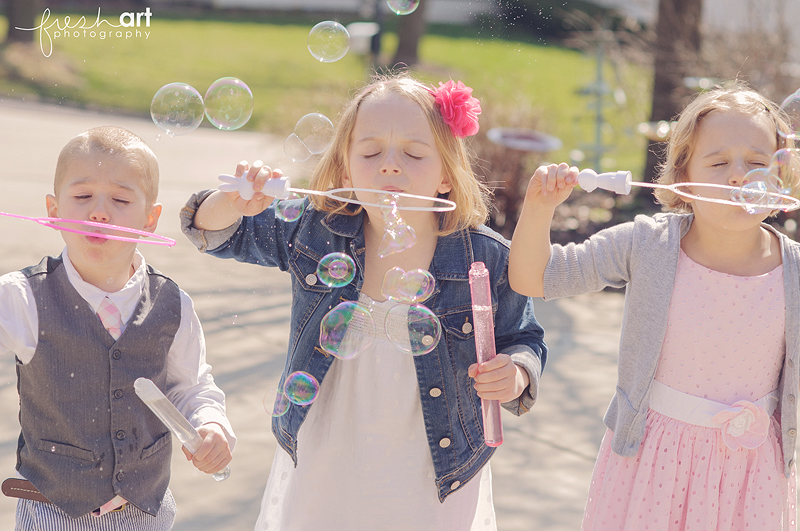 Terri always get the kids bubbles for Easter and I have this same shot from the last few years! I love it!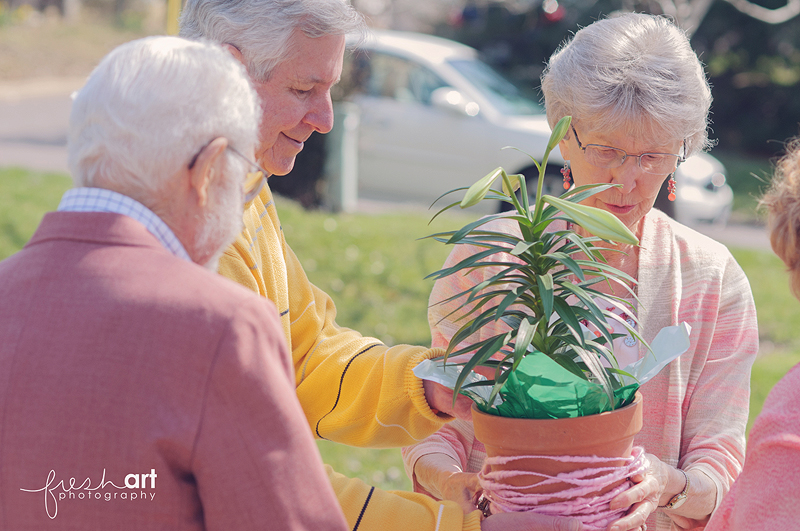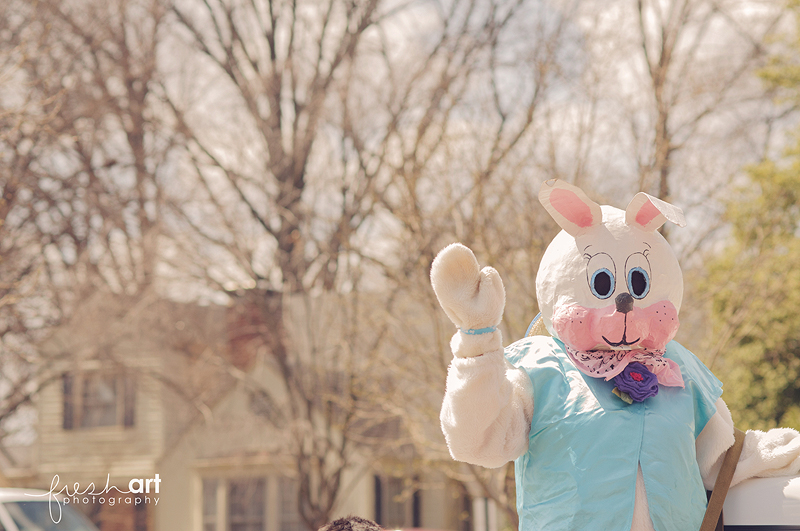 After a great lunch and a fun egg hunt at GoGo and Bubba's we headed over to the Easter parade with the Easter Bunny! HA! He rode in the back of an old pick-up which the kids got to ride on with him and all the adults walked. Kind of random but fun!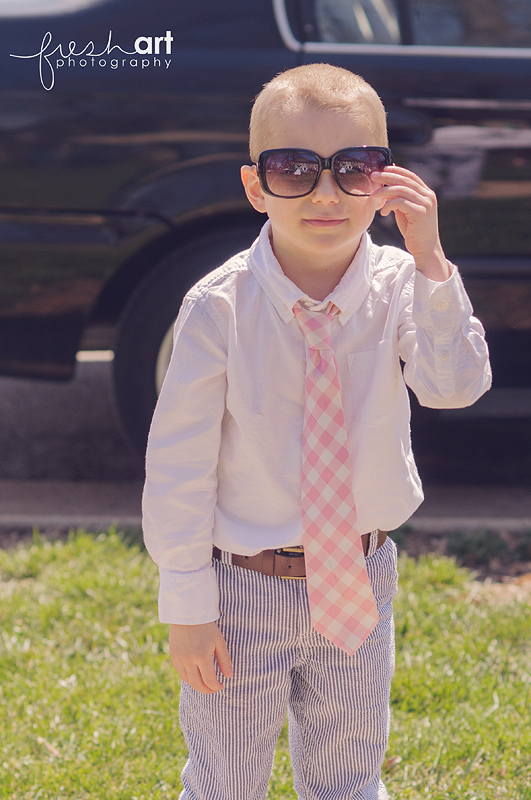 Gray thought the sun was too bright so he wore my sun glasses the entire ride… totally cracked me up!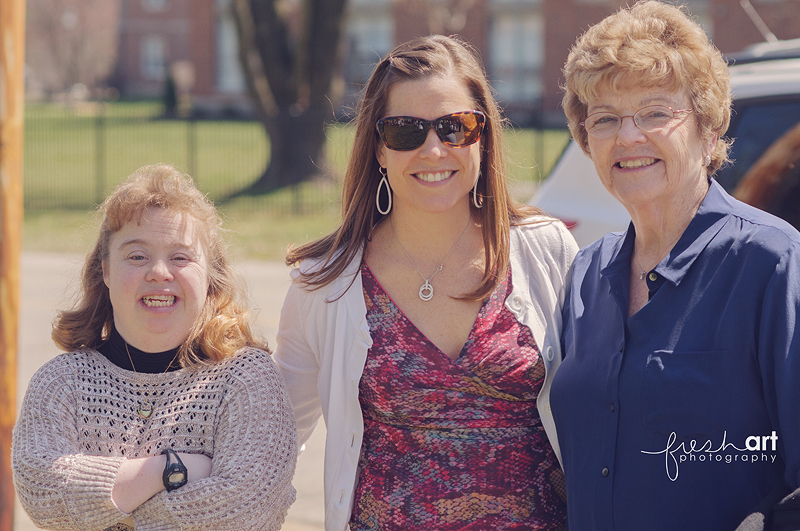 My friend Jen who goes to church with us lives in my parent's neighborhood so this was the second Easter we got to spend with them! Their kids, Grace and Max, are good friends with my kiddos and had fun together during the parade and then hitting pinatas in the host's front yard. (Jen is with her sister and mom in the above shot… they have a sweet sweet family!)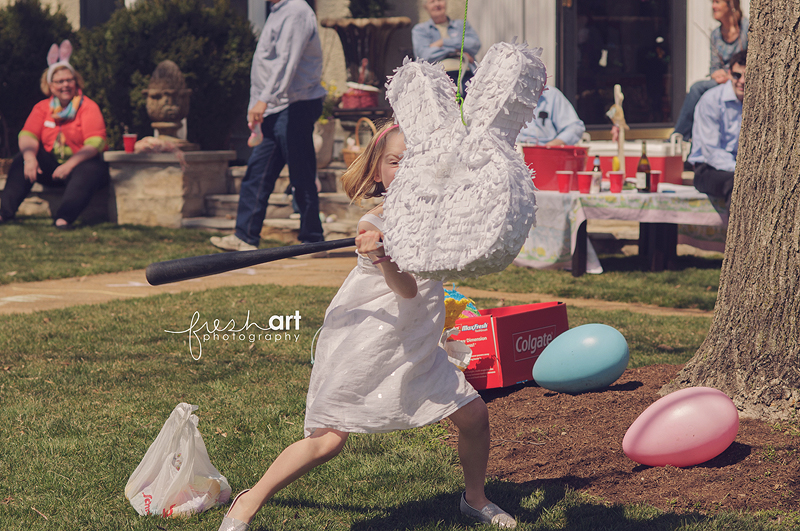 This made us all laugh so hard… look at how FIERCE my little Bailey is! She is a different kid when sports/competition comes into play!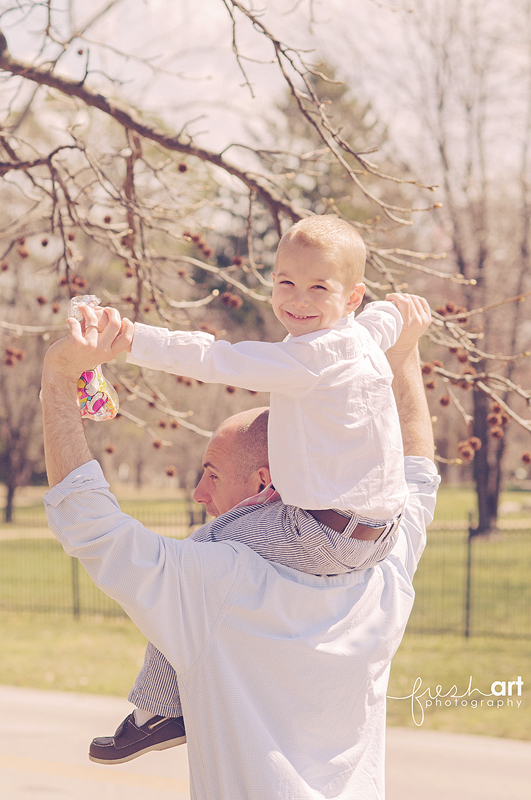 My boys!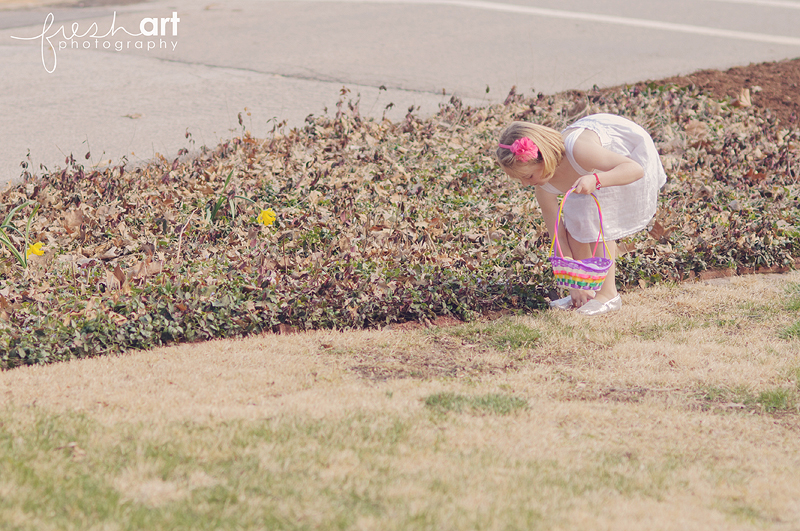 My mom is an only child but grew up really close to her three cousins. Now they are like my Aunts and Uncles even though they are more removed than that. I'm actually way closer to them then my Aunts/Uncles on my dad's side. Anyway, they come to Easter with their kids and grandkids… technically we're all cousins but we are so much closer than that! Most of why I love Easter is because i get to hang out with my cousins!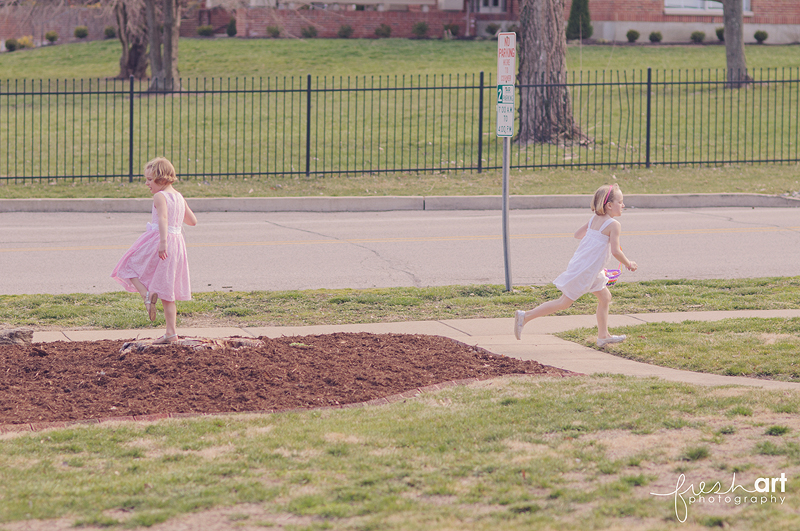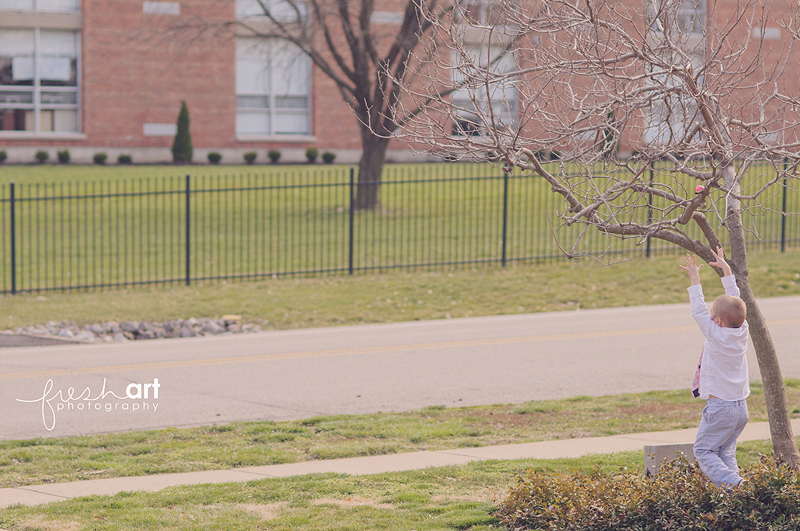 Gray was jumping and jumping for that egg on the branch (see it?) and before any of us could help him two women walking their dog past my mom's house stopped and got it for him! It was so funny! He had random women come to his rescue! HA!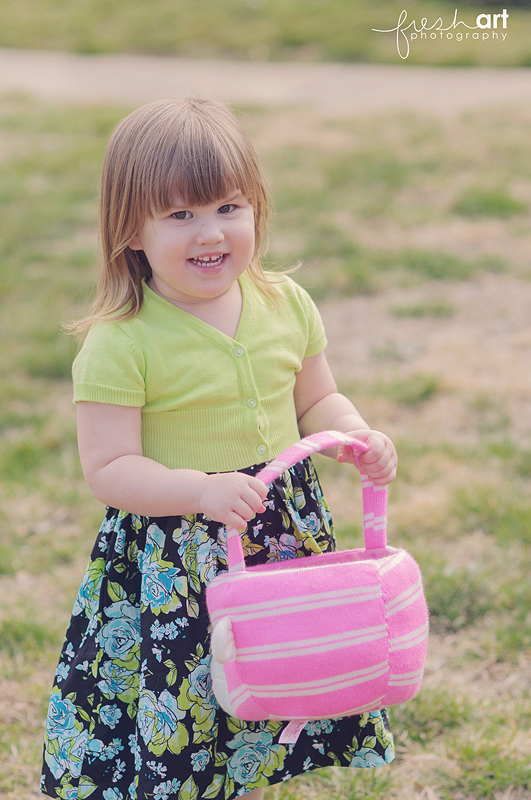 Olivia was so cute!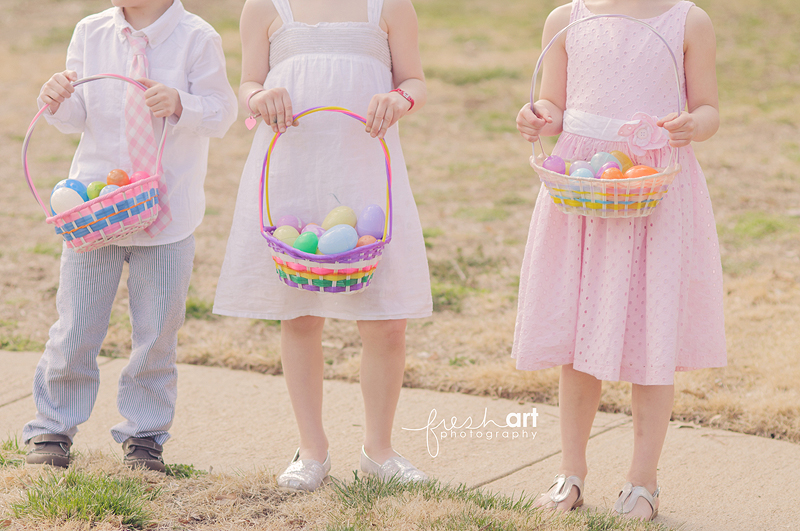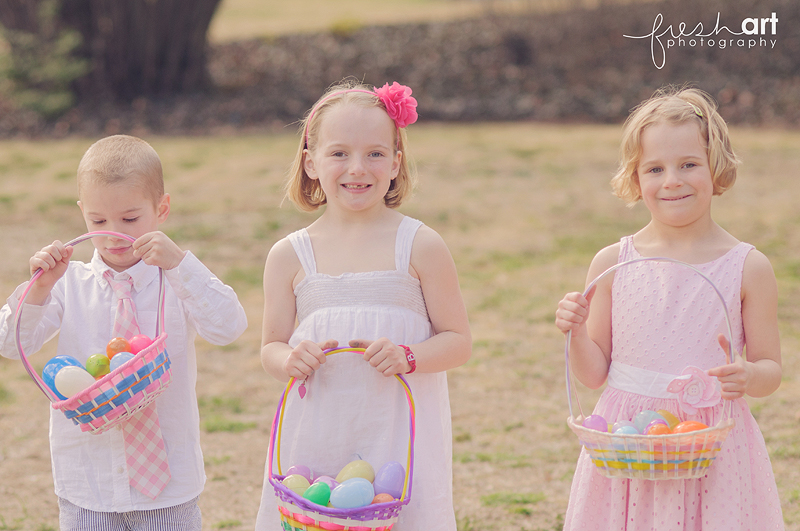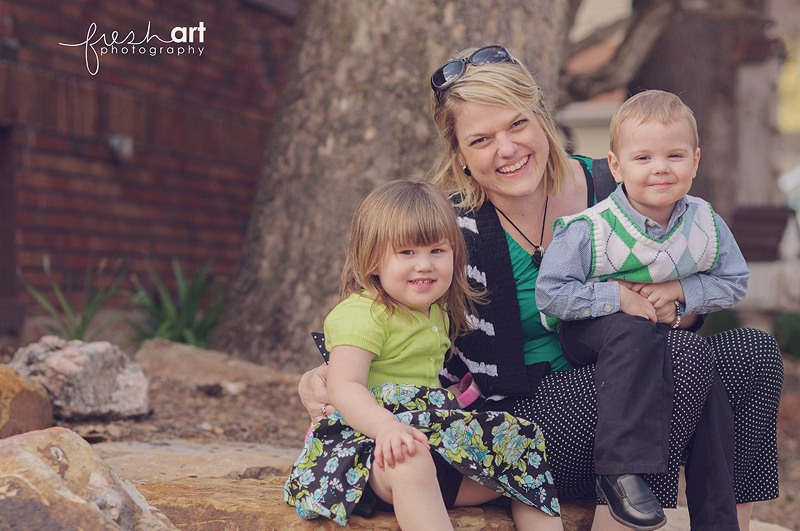 My cousins, Lara, and her twins, Evan and Olivia.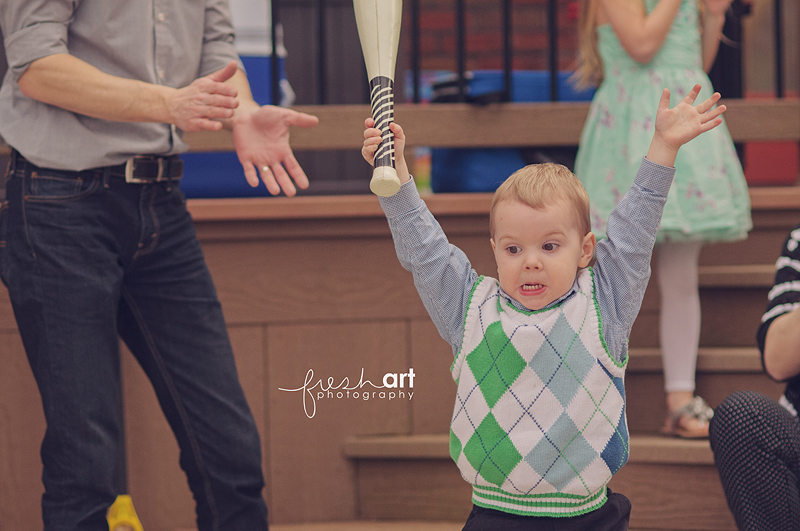 After dinner we got a fun game of wiffle ball going and everytime Evan hit the ball he got SO excited! It was awesome!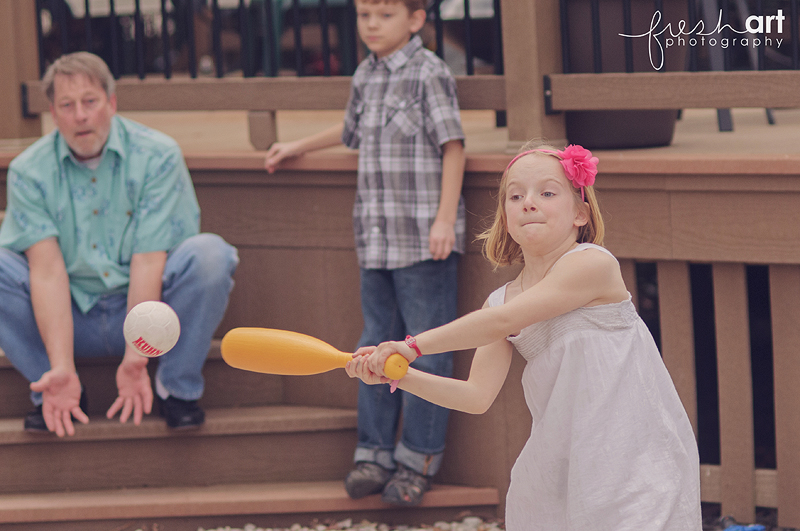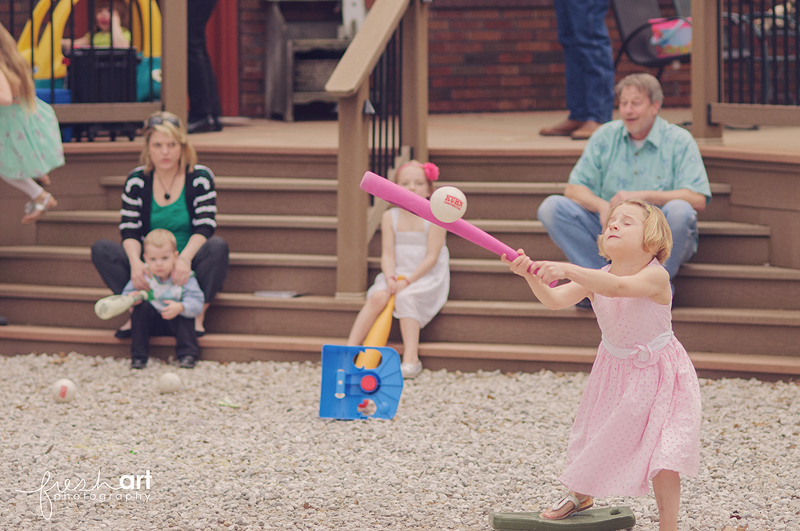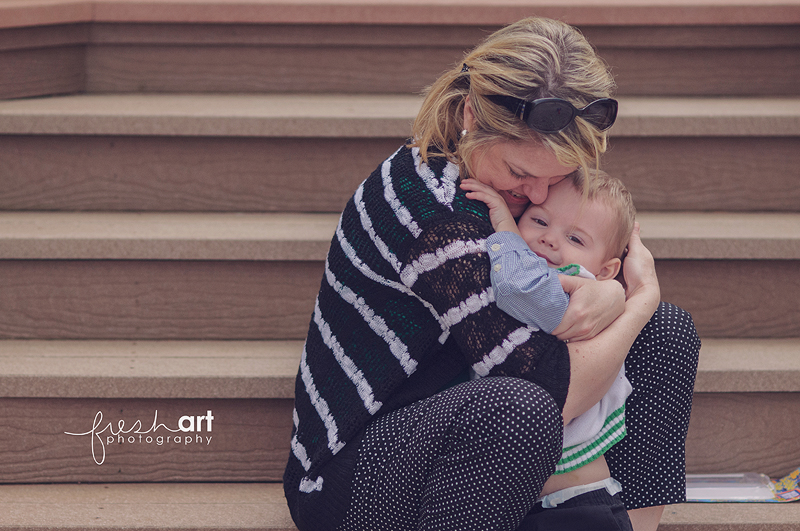 My "Aunt" Sue with her granddaughter, Olivia.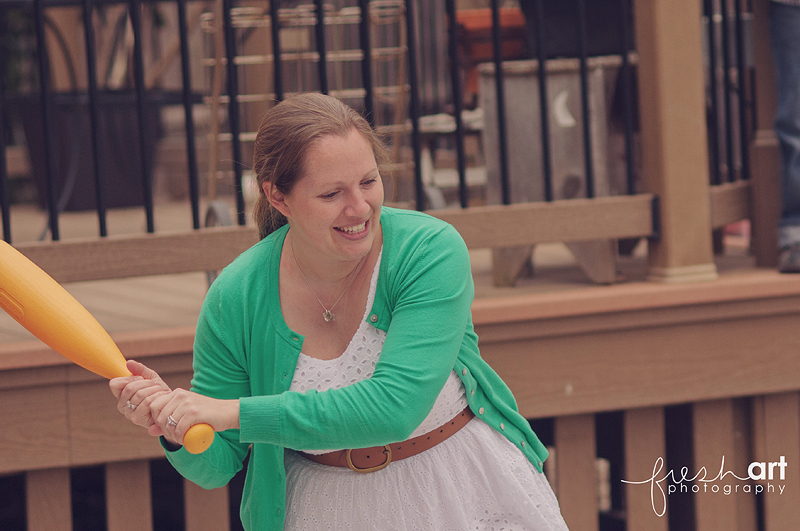 I handed my camera to my "Uncle" Kent so I could bat (C was pitching) and he took this shot of me! Not super flattering but I want my kids to remember that I played with them too!
Such a good day with family and friends!
———————————————————-
I have been working on some behind the scenes work stuff this week in preparation for the seven straight days of sessions I have starting tomorrow and going through next Thursday! Whew! Good to be busy again! I also find out next week about the studio I'm hoping to get so please keep me in your prayers on that big decision!
AND I will be announcing the Momma Minis again this year soon so watch out for that date! They were super fun last year and I hope to fill the day again this year!
Tonight we have Parker's Kindergarten Musical! Happy Thursday!