Two weeks ago I had my studio open house and it was awesome (photos coming eventually!)… family, friends, clients and new faces all came to celebrate with me! One of those days you will remember for a long time! The next morning I felt like I had been run over by a very large truck though! I was exhausted and woke up with a really sore throat. I had responsibilities at church and then headed out of town for a shoot in Greenfield, IL. I thought going into the day that it might push me over my exhaustion edge but surprisingly it did just the opposite! Driving out there with Shannon was really great! Good conversation and road trip junk food and a beautiful drive! Then I got to photograph this sweet family at their Grandma's farm which was not only gorgeous (I could have photographed there FOREVER!) but it's so special to all of them it meant the world to me to be invited out there!
Choosing a unique location that means something to your family is the BEST place for photos! It can be the ice cream store you walk to after dinner in the summer, your family's lake house, anywhere that is meaningful to you! I just got back from Sarasota, Florida where I photographed the Beachy family in the town they spend weeks in each summer. It was amazing because everywhere we photographed held special memories for them! AND I didn't travel just for a photo shoot on the beach at sunset. They did things they love to do and I captured it. Posed and lifestyle. It was perfect and it's going to take me a long time to wade through all the fun images! We don't have to travel to Florida to get the same thing from a session… it just might take some thoughtful brainstorming on your end to come up with the perfect place! My goal this fall is to photograph families in more meaningful places instead of just a local park. I can take a good posed shot anywhere… but let's capture you somewhere that has MEMORIES attached to it!
Like Grandma's farm!
Little Stella and I bonded right away! She was SO incredibly sweet! And she did NOT want to put down her Grandma's old camera so she could be my helper! I loved her!
I adore those shots of Stella and big sister Lucy! It should be a Matilda Jane ad!
Their cousins, Lily and Caroline, were too cute for words!
Big brother Miles!
The whole family! Grandma and Great Grandma in the middle… we were at Great Grandma's farm where she's lived her whole life!
After we got some family shots outside we took a break and came in. It was actually really chilly that day! I wanted to capture their Grandma in her home in the places she spends the most time. The first place she took me was to her kitchen window where she shared with me stories of bringing the cows in with her husband, watching weather roll in and more. It was such a gift to get to have that conversation with her!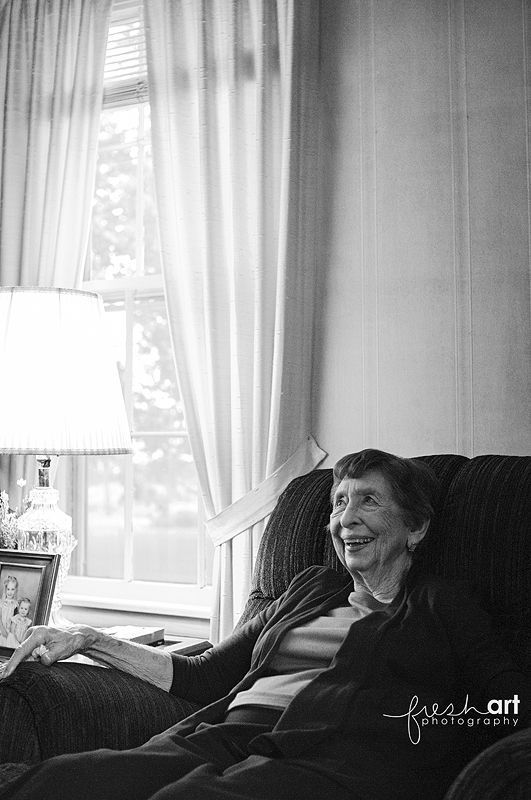 She said the other place she spends time is in her favorite chair watching her shows. But I love that here she's in her favorite chair laughing at her grandkids and great grandkids!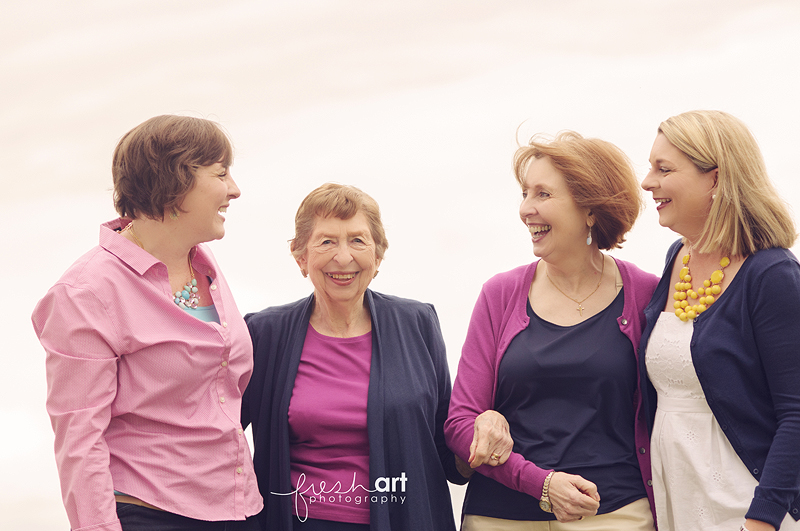 Three generations of beautiful women!
Dear Mary Ellen,
It was such an incredible pleasure to come to your beautiful farm and photograph your family! I feel so honored that I was chosen to capture this time in your life! Thank you for inviting me in for the afternoon… I hope you love the images!