Oh I am so excited to finally announce these! Ever since I saw the sweet Erin Cobb do these it's been on my to do list! Finally posting the sneak peek from Grandma's Farm and the great reaction those images got pushed me to take action, pick a date and announce them!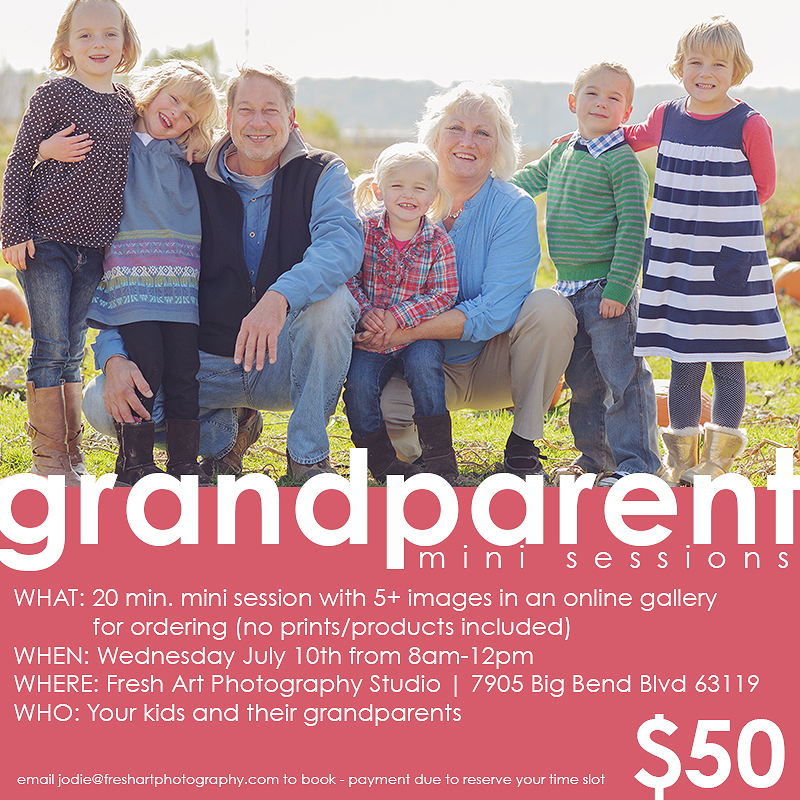 One set of kiddos (no cousins can be together) and one set of grandparents per session. If you want cousins together, have a lot of kids, etc. please email me and we can figure out the best solution!
This is going to be a simple set-up (think antique couch against a white wall) so the focus is on their amazing relationship! It can also be for babies or older children… no age limit! Adults can bring their grandparents too!
ONE BIG HUGE DISCLAIMER!!! My studio is upstairs and there is NO elevator so it is NOT handicap accessible. If your grandparents can't walk please let me know and we can try to work something out for another date!
If a weekday doesn't work for you OR these book up I am considering adding Saturday July 27th so let me know if that's a better option for you!
Email with any questions or to book your slot! I'm super excited about these!