I don't do all that many lifestyle sessions and so when they do come along I am always a little surprised that I forget so easily how much I just LOVE them!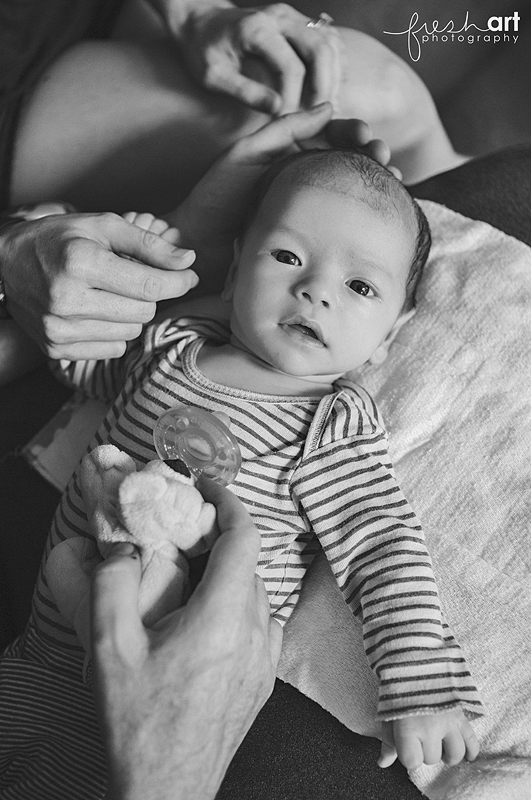 These sessions do something that a normal portrait session can't do.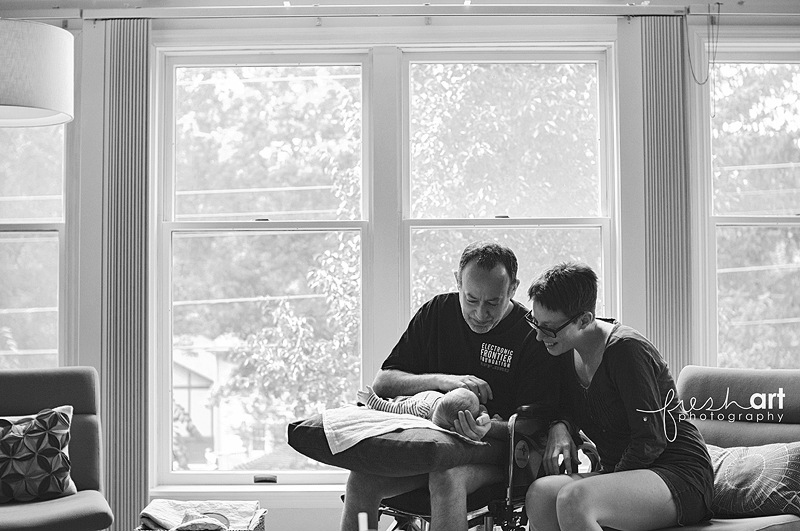 They tell a story.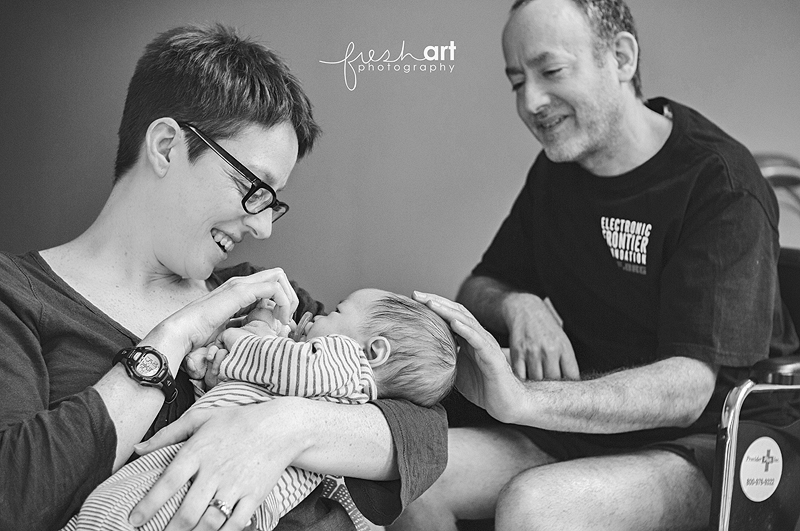 They are in your home and capture some of those everyday moments that happen without us having to think about them too much. They are unposed. Natural. Real.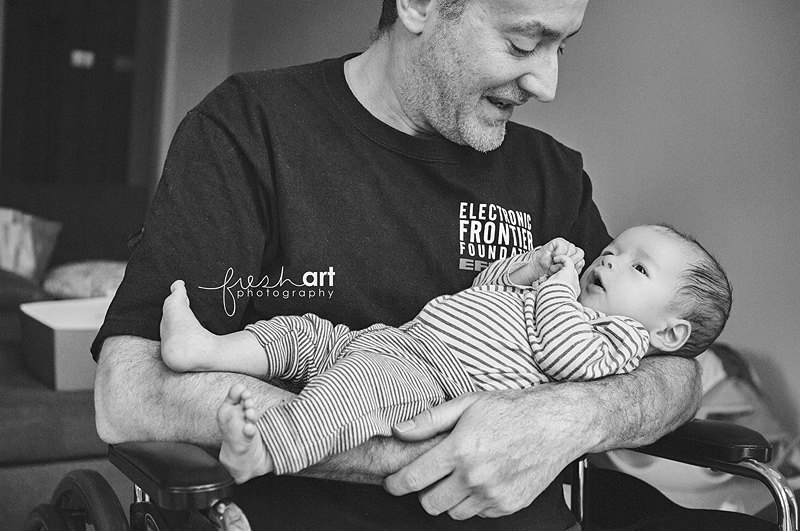 We were going to do a newborn session for these guys and then for various reasons we pushed it back a bit… which was the best thing for this sweet family so that they had time to settle in to life as three.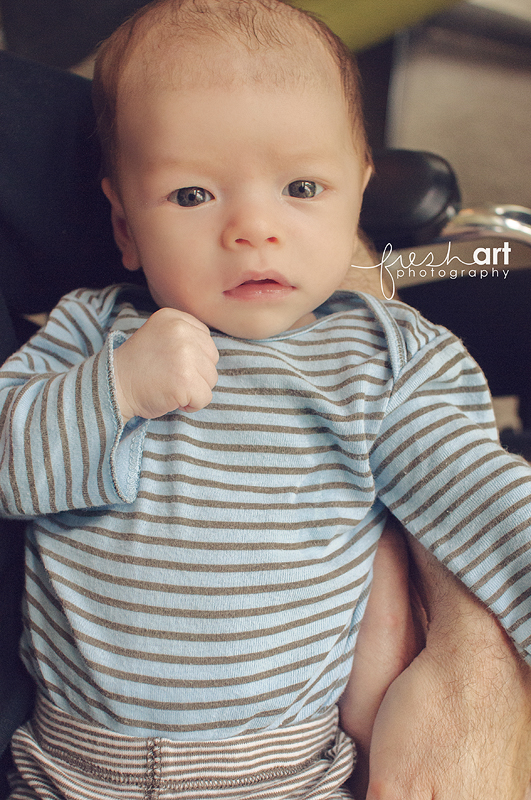 By the time I got there they had a routine, were more comfortable, truly knew their baby and were relaxed about the session. Hiro was also just starting to make good eye contact and intentional grins which was so great!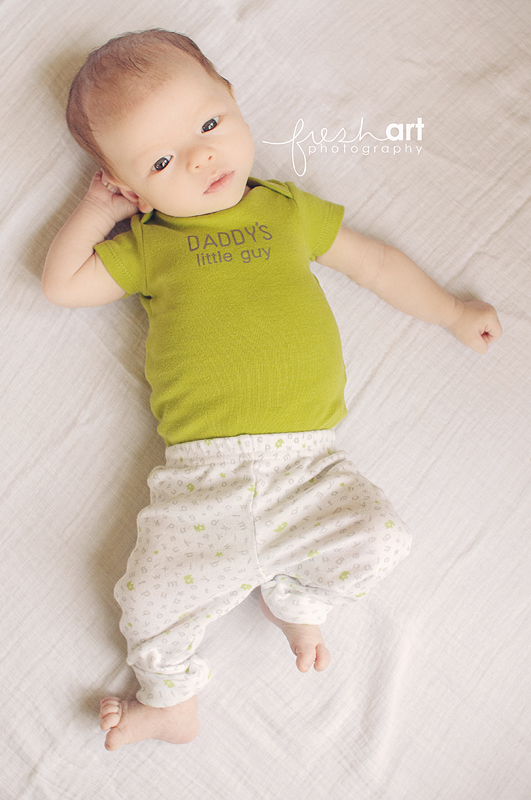 Sometimes people ask me what I recommend for their family and unfortunately I never really know what to say. For one family a newborn studio session is best, for another a lifestyle session for a 6 week old baby is best and for others it's best to wait until the new baby is even bigger.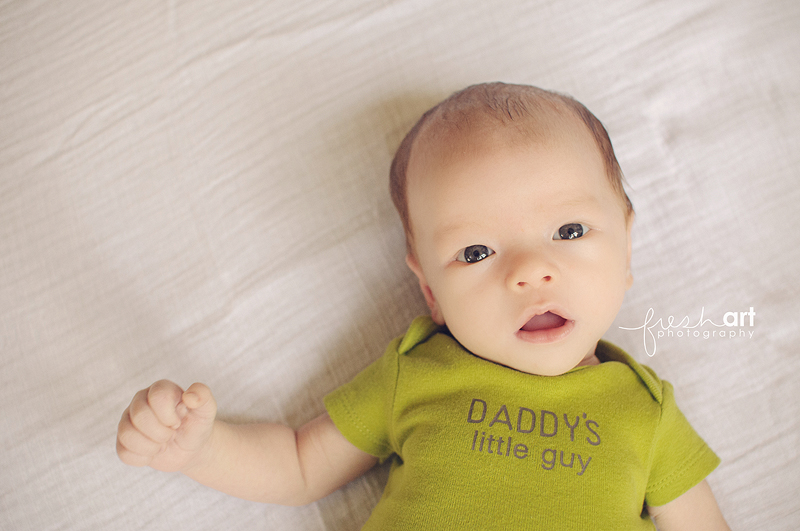 The best news is that no matter what you chose, you will never regret having your family photographed!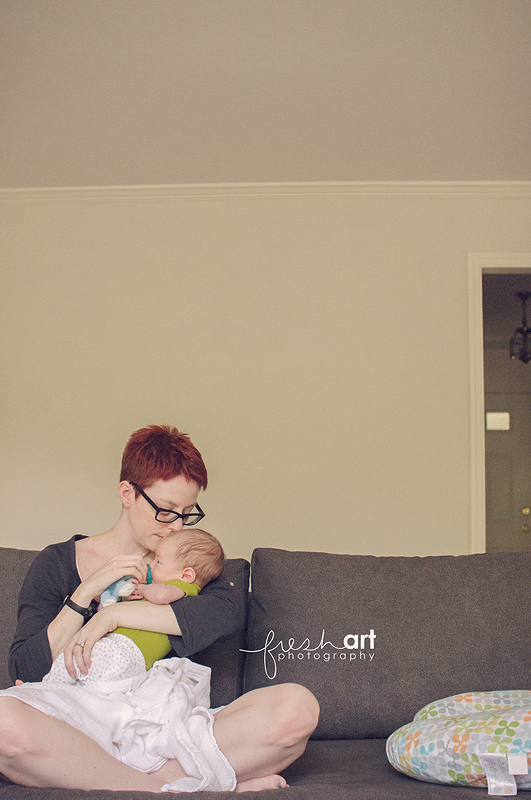 I wish I had sweet moments like this of me and my three babies. You can never go backwards and take photos. And that kind of breaks my heart. It also makes me want just ONE MORE baby!  But then I get to see a baby cry, hear about all the sleep the parents aren't getting or the other new baby struggles they're having and I am glad for the few snapshots I have as I sleep through the night! HA! I think I'm good with three!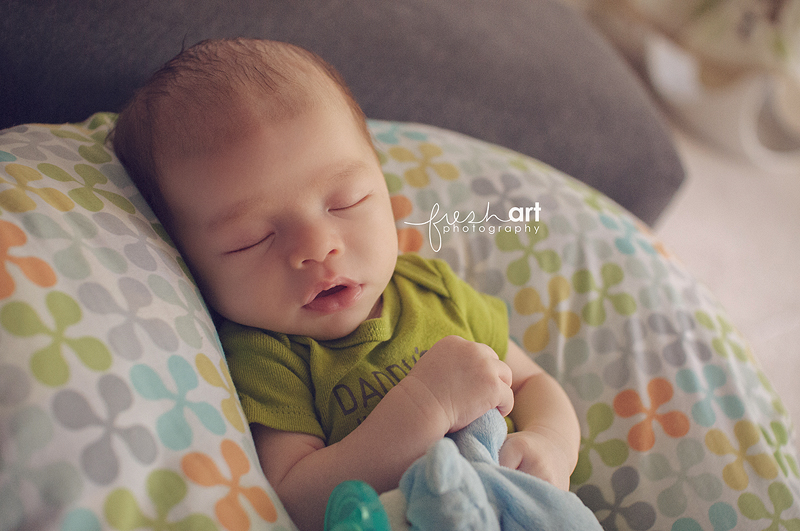 But MAN OH MAN I will always miss the feel of a sleeping baby in my arms!
Thanks for letting me come capture your little Hiro Julie! I adore him!