Last week on a COLD and blustery day we met up with Jenny and her two sweet boys downtown for her maternity session. We love using our maternity mini session as a way to capture those last days with your children before the new baby arrives and changes the family dynamic adding in a bit of perfect chaos! SO it was great to meet Cooper and Aidan because they are going to be GREAT big brothers to their soon-to-be baby sister!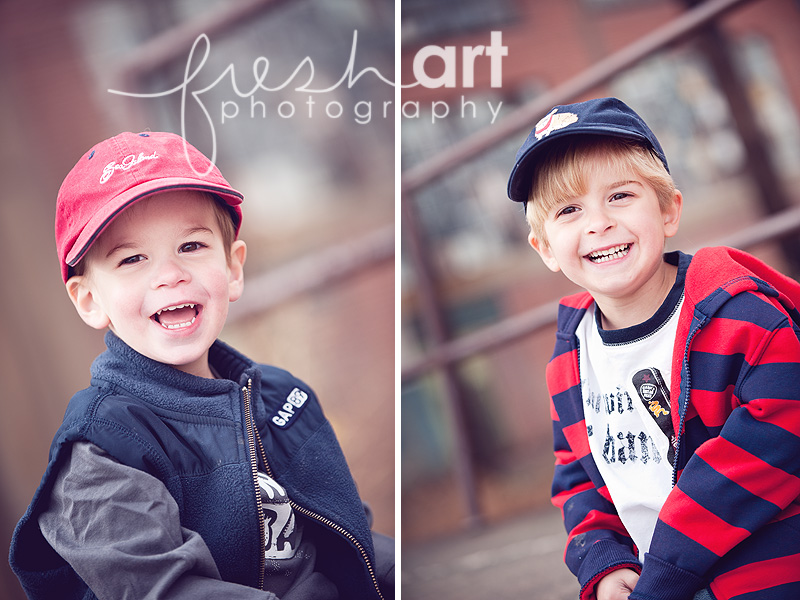 They couldn't be any cuter could they? They are laughing here because I was pulling Kim's hair! I pull Kim's hair a lot actually! HA! I'm sure she's not totally sick of that little trick of mine!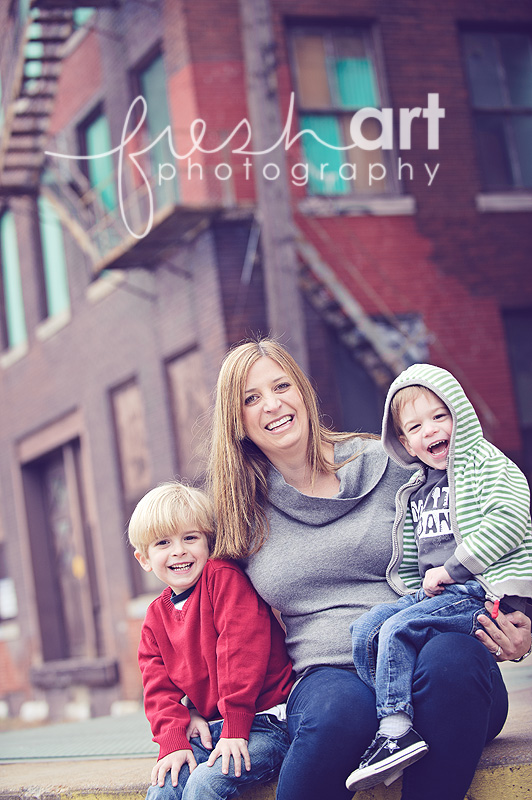 Jenny wanted 90% of the session to be about the boys and the rest to be about her or her+boys… but seriously… she's so cute we have so many good ones of her! And her and the boys laughing (hair pulling again) just kill me! SO cute!
These next two are some of my favorites… I was trying to get a shot of Jenny but the boys kept running over to her… so we made a game of it and they loved every second!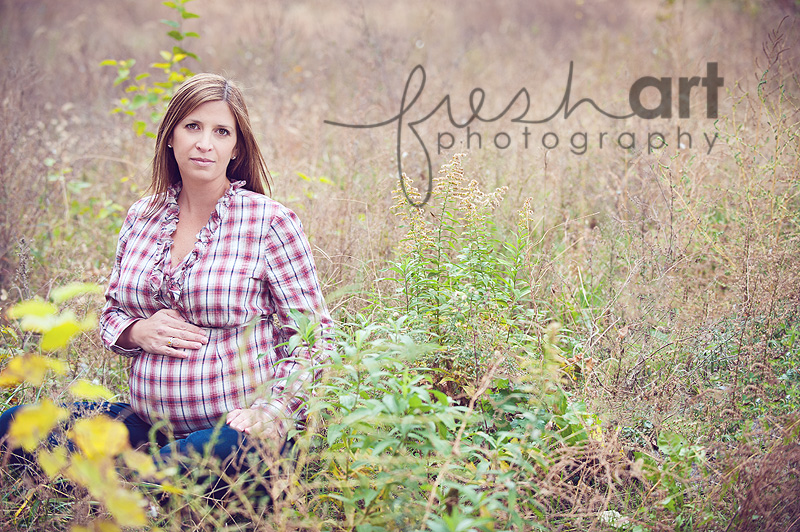 And this last shot of Jenny?
Gorgeous.
And you can't tell that she's in the middle of the city sitting on garbage in this shot can you? Doesn't it look like she's out in the country or something? I LOVE what a camera can do!
And speaking of what a camera can do… we are leaving in 10 minutes to go EXPERIMENT! PLAY! With our cameras and new locations and two awesome couples! One newly engaged and one happily married! Anyway, you guys, if we can do what we HOPE to do we'll have some fun new shots to show you! We are SO excited!
Thanks to Jenny and her boys for coming out on such a chilly day! I hope you love your sneak peek!