Last week I had the great pleasure of being there for not only sweet little John's baptism but for his big brother's too! Carrie and Eric had both boys baptized at John's bedside which was quick but perfect too. It was emotional for me to see these two amazing parents promise to bring their boys up to know the Lord – anyone coming to know Jesus brings me to tears so keeping things in focus was tough! It really was a privilege to be there and capture this for them because not only was the baptism special but this was the most out-in-the-open John has ever been! He got his first kisses from mom and dad! Oh that just filled the room with so much joy!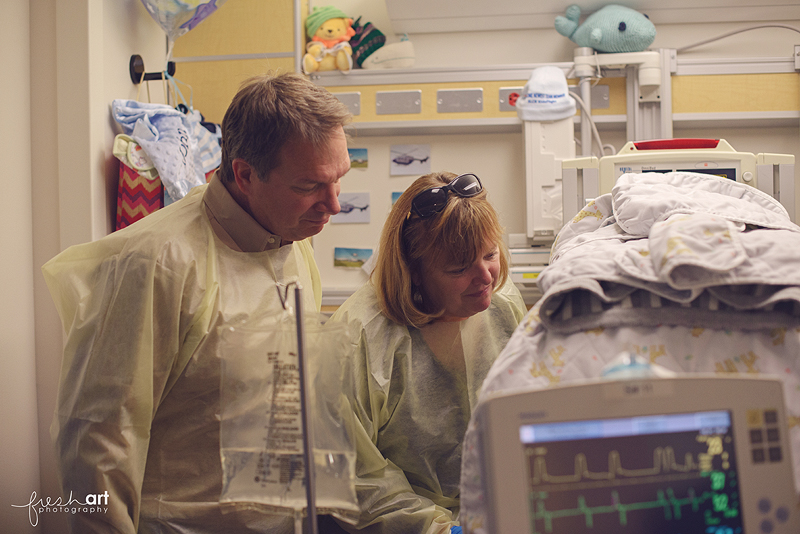 Grandma and Grandpa got to come in to say hi to the little man – they couldn't stay for the baptism b/c of the "too many people in the NICU" rule but they got to see him at least (another reason these photos are special!).
How did we keep toddlers busy before iPads? I used to have to carry a huge bag of books/toys/snacks to doctor offices to keep my kiddos happy during the long wait! Parents these days are pretty lucky!
The hospital chaplain is super sweet!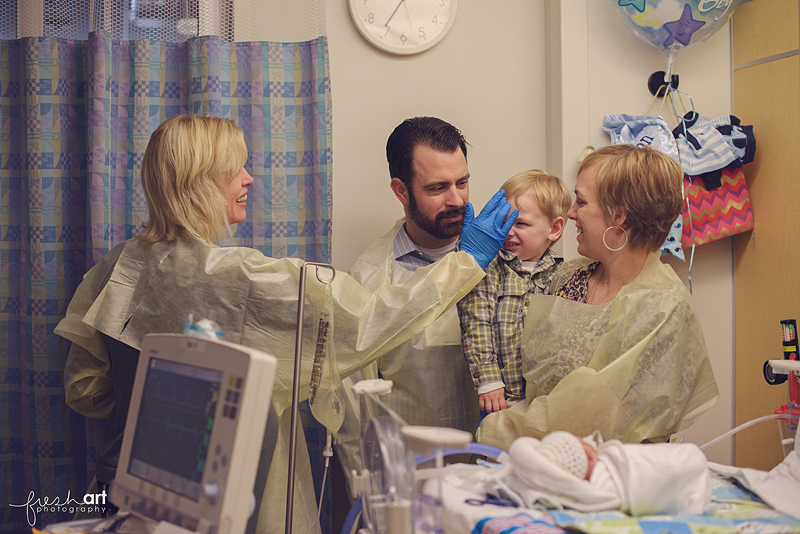 Sam getting baptized.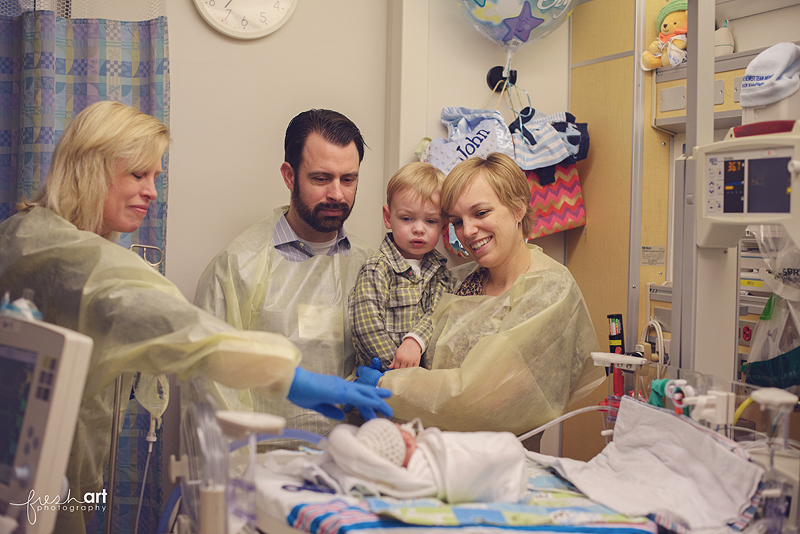 John's turn!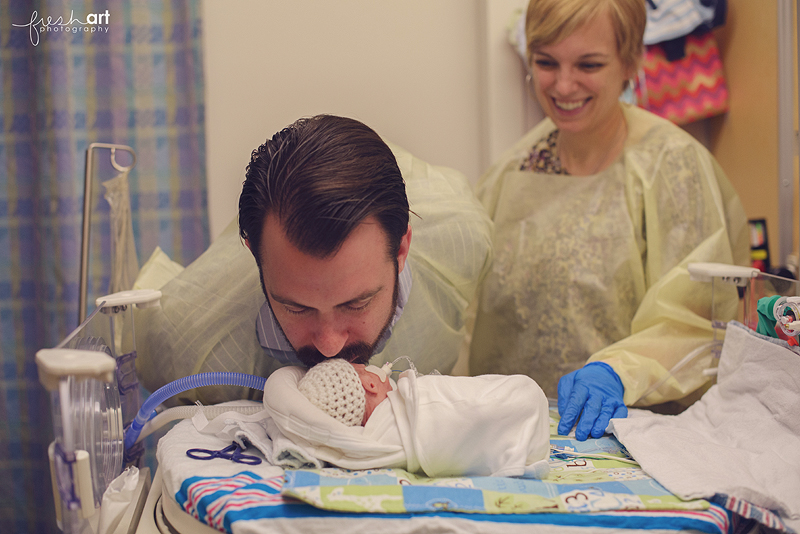 First Daddy kisses!
First Mommy kisses!
I love that sign in the background!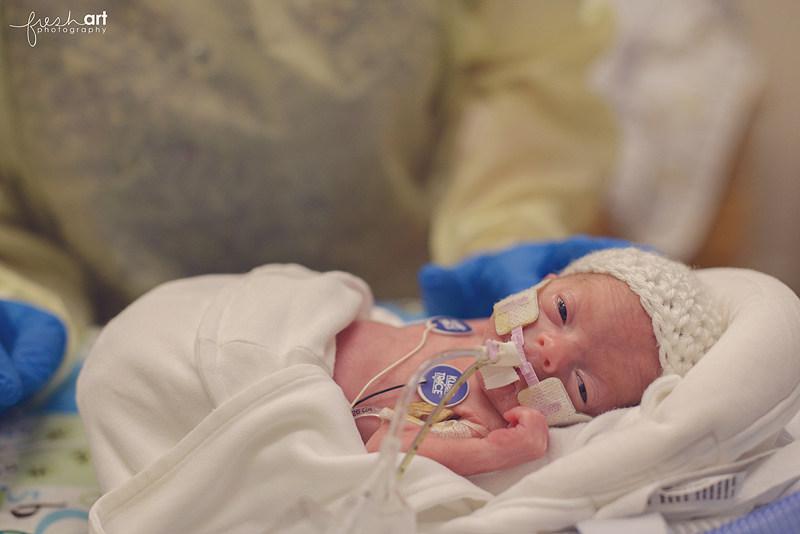 And then he woke up for me! We had the room pretty bright and I couldn't believe he opened his eyes so much! Especially because he had just had pretty major surgery the day before and was still on a bunch of pain meds! Such a strong little guy!