We had a good good weekend. The amazing fall weather was the perfect backdrop for the weekend too of course!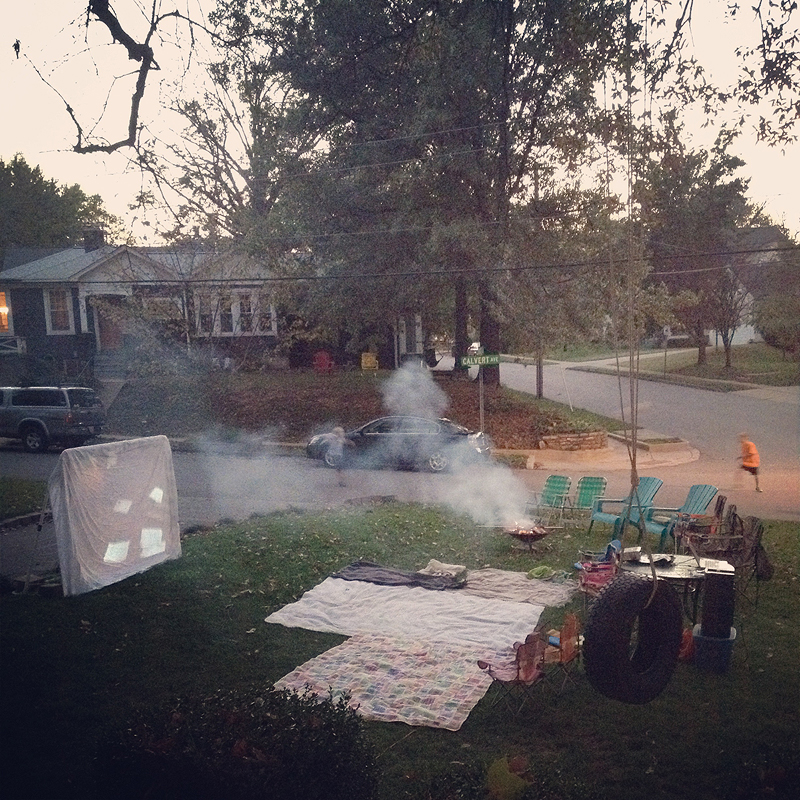 (iPhone pic)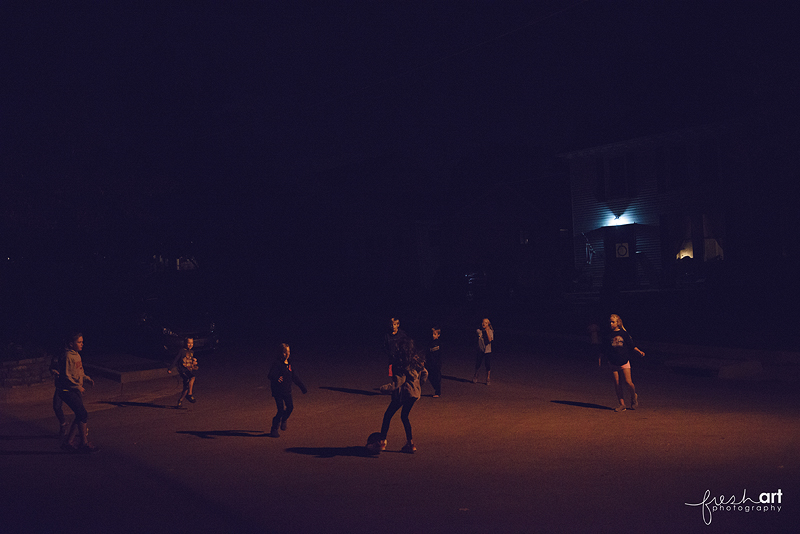 Friday we realized that after my 5pm session we had no plans so around 3pm we decided to have an impromptu outdoor movie in our front yard and invited all the neighbors! There were about 13 kids running around until 10pm having a completely magical night! We had a fire in the fire pit, tons of junk food, Milificient on the big outdoor screen (a white sheet hung on a soccer goal) and then soccer under the street light until WAY after bedtime! We aren't great planners (at anything really) so last minute is what usually works best for us and we were blessed that it worked out for so many others too! It was one of those nights you hope your kids never forget!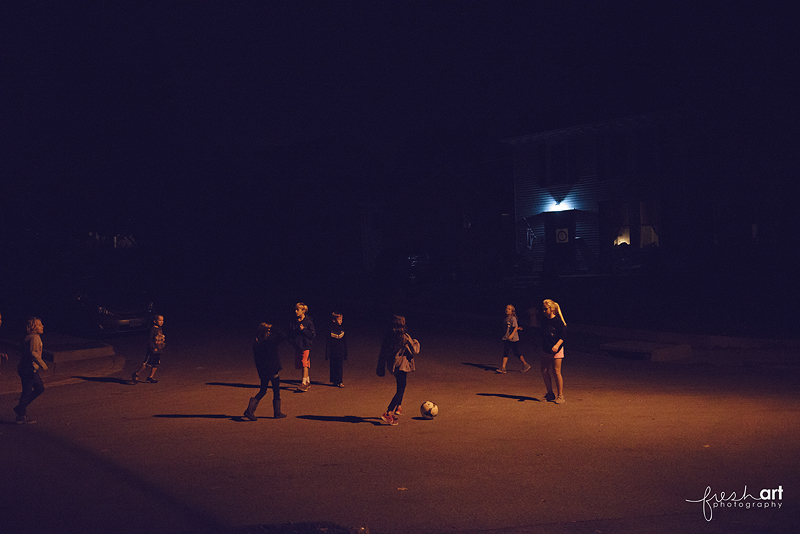 Saturday I started the day with a 9am session that was so much fun! Then it was straight to two soccer games (we had to split up), lunch out, rest time, another soccer game and then we got to take the kids to my parents for a sleepover so Chris and I could have a date night! We had dinner at Crushed Red and went to see The Maze Runner. We had a great night together doing it old school with dinner and a movie!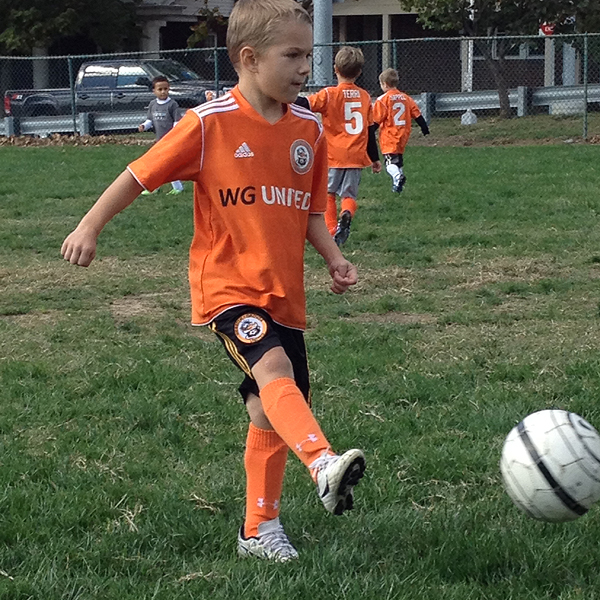 (iPhone pic)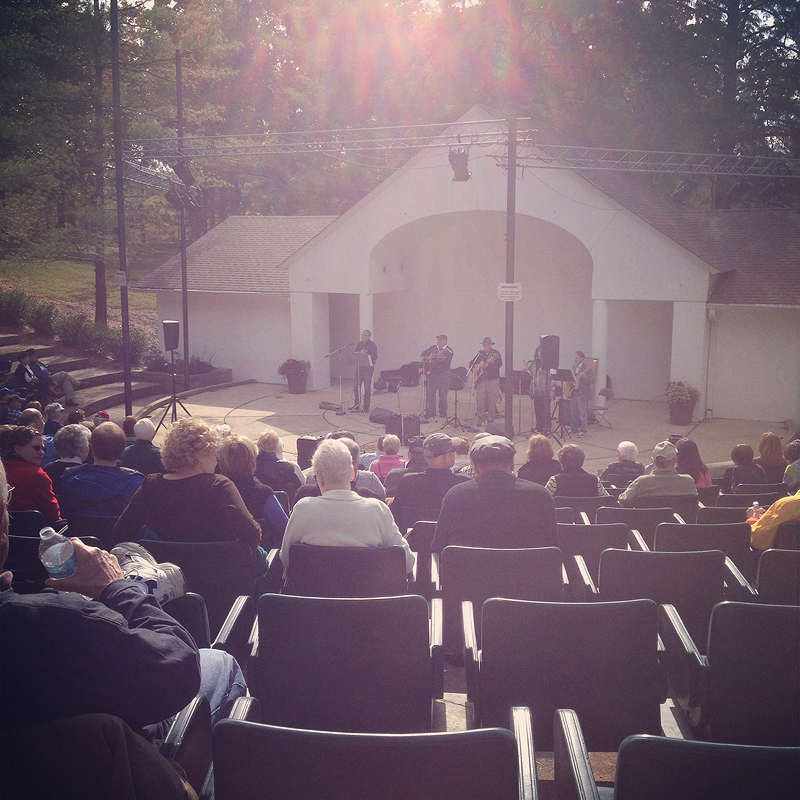 (iPhone pic)
Today was great too! The kids got dropped off around 8:30am and we were lazy for a little bit before we kicked it into gear, did a bunch of chores and made it to the 10:45am service at The Gathering. Another amazing sermon and good worship. Still loving that church. We got lunch with a friend, ran home to change and went to Kirkwood Park for a John Denver sing-a-long concert to raise money for Episcopal City Mission. I grew up on John Denver music so for the 45 minutes we could stay it was really neat! Sitting outside listening to any kind of music on a beautiful day is always good! After that Bailey got to go to a big outdoor going-away party for a friend from school who's moving while the rest of us went to Parker's soccer game (she scored 5 goals!). We finished today up by grilling chicken for dinner and getting ready for the week. I love when C grills and the kids play in the backyard. Doing the inside cooking while watching them all out the back windows is pure joy for me.
I totally wrote that all out for future me so don't feel badly if you skipped this post completely!
Sometimes I just want to have written proof that despite the fact that most days feel totally chaotic – we live a very joyful life. Our life is FULL and full of joy! I want to remember that.
Hope you guys had a good weekend too!