You guys. This session stole my heart.
People tend to either book their birth with a professional photographer or their newborn photos. Not many families can afford both.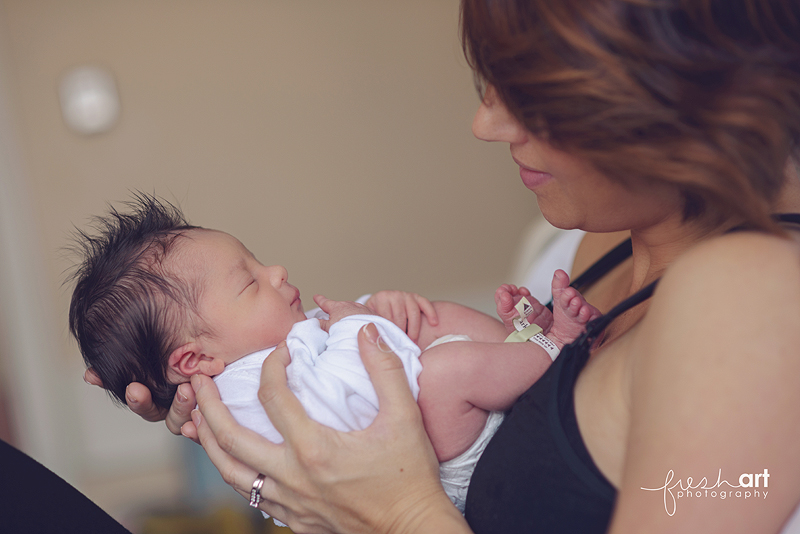 Especially for a fourth baby!
I can't shoot births anymore – being on call 24-7 is too hard on my family and my work schedule – but I am slowly working on hiring a new birth photographer because if having your birth photographed is important to you I want to make sure Fresh Art can offer that.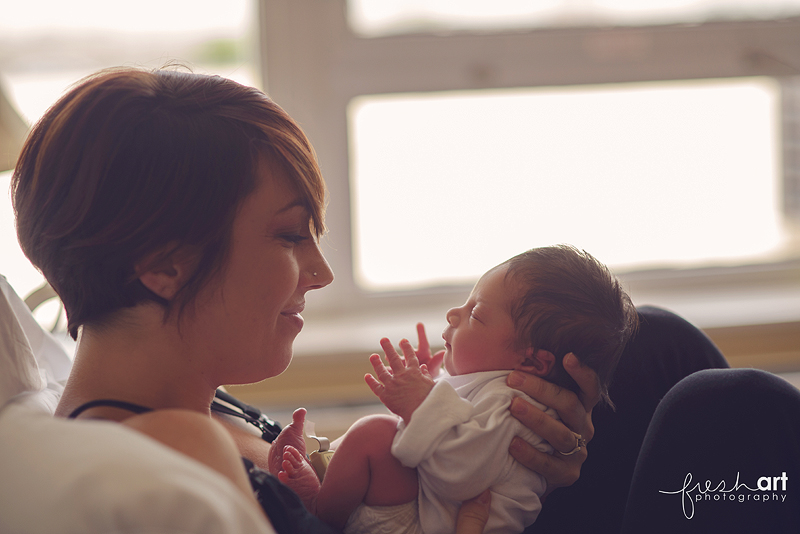 So I can't be there when your baby takes it's first breath or cries his first tears or holds your finger for the first time.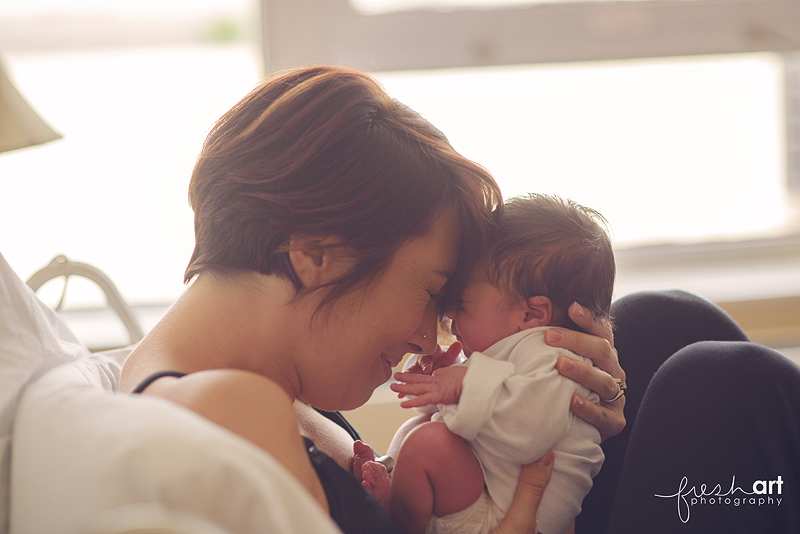 But what I can do is be there the next day. After you've had that first shower after giving birth which forever will be the best shower of your life. When you're feeling a little more like yourself.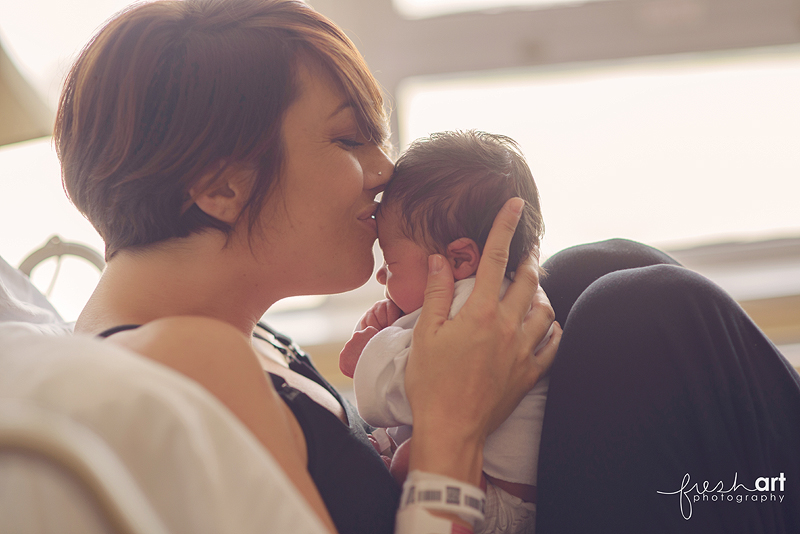 I can capture sweet snuggles and kisses and all of that new baby love that just radiates from you.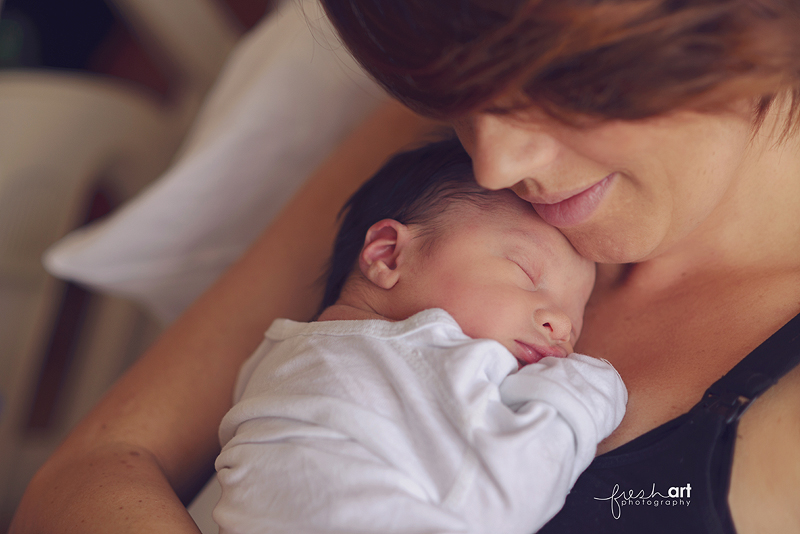 And if this isn't your first baby – we will capture that quiet peacefulness you can only have alone in the hospital with your baby before you go home to your other kids. When real life starts and feels like it smacks you right smack dab in the face.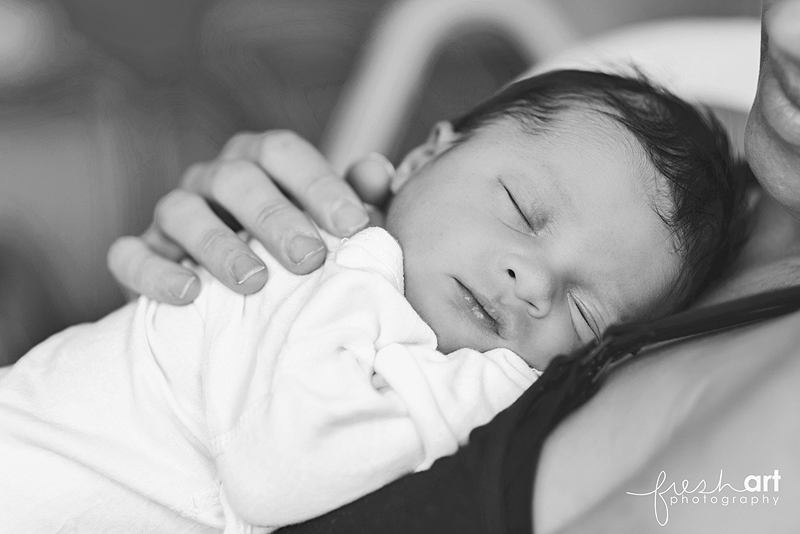 Because here, in this moment, it's just you and your baby.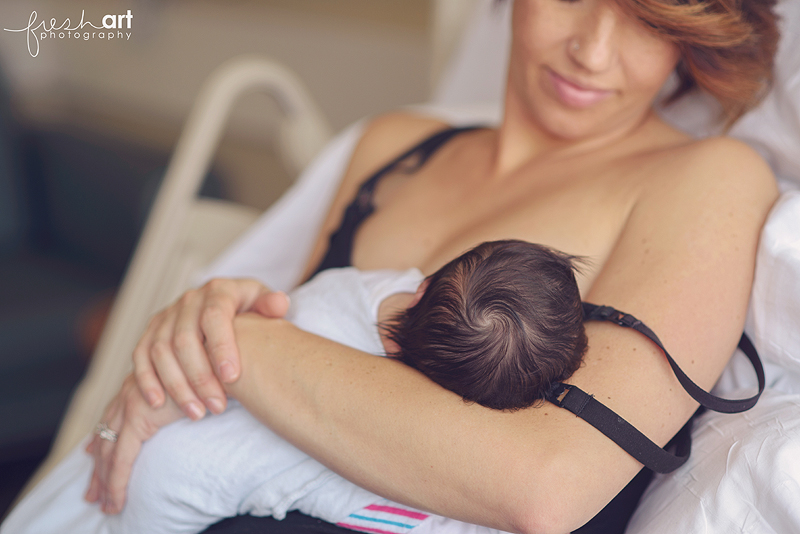 Together. Quietly getting to know one another.
And because I think these Fresh 48 sessions are so important, very soon I will be changing the website to reflect the fact that you can now add this on to your newborn session for a fraction of the cost of what I currently have them listed for.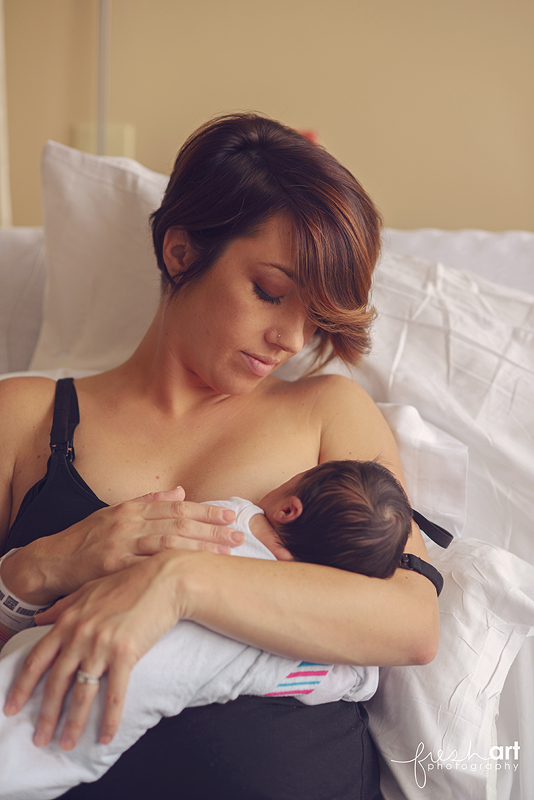 Because everyone deserves to have these moments captured.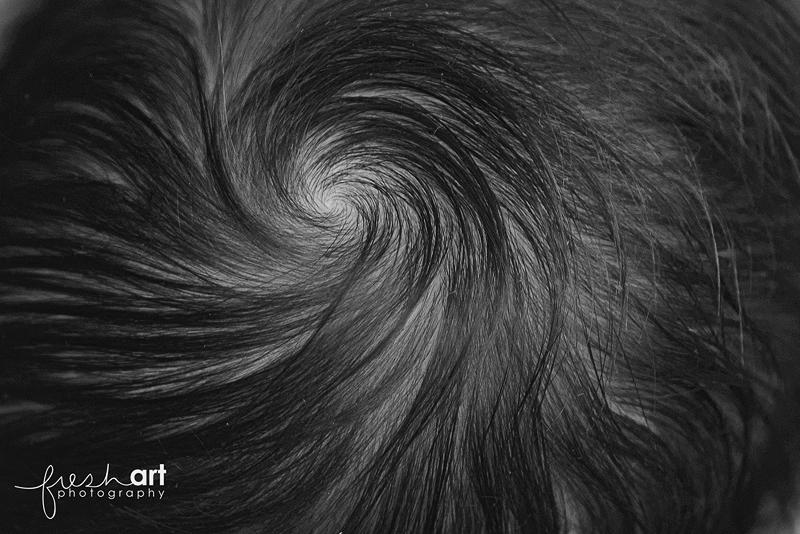 You will still be able to book a Fresh 48 on its own of course but adding it to your newborn session will be an amazing deal.
It's totally selfish really – I just want extra newborn snuggles since my baby starts Kindergarten next week!