Mary Price worked with me on this session also and actually hand painted the backdrop for Kylie! It turned out so precious and I love the added spunk of her pigtails! SO cute!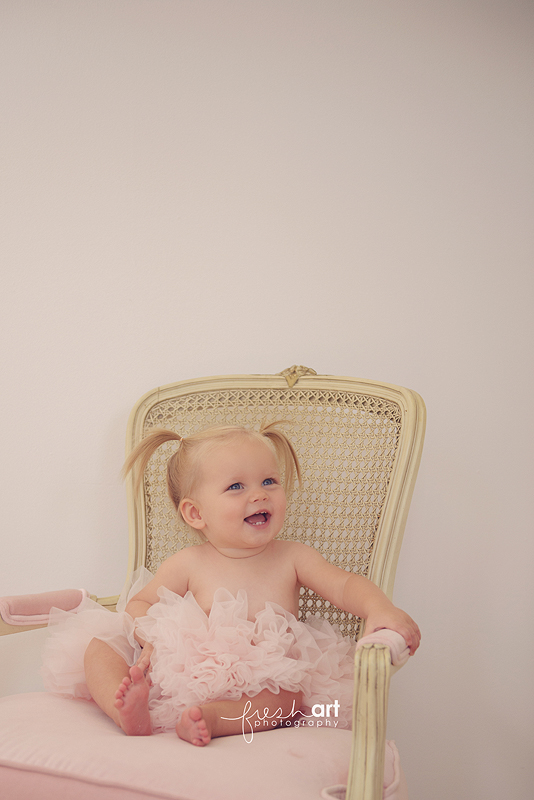 When we do a first birthday stylized shoot we want the images to all flow together nicely so that if parents want to hang several on a wall or make an album they coordinate. I love the clean and classic baby girl photos we started with for Kylie!
Very classic and timeless – sometimes a "style" doesn't have to be over-propped. Lots of times styling a shoot means tailoring back the ideas.
The cake, as always, came from Catherine's Cakery!
Her pigtails just make me smile!
Happy Birthday sweet girl!
Email us at i[email protected] to book your first birthday session!