Not all of my clients book a maternity session when they book their newborn session and I SO wish they did! It's such a great way for us to get to know one another and obviously I think it's such a special time in your life to capture!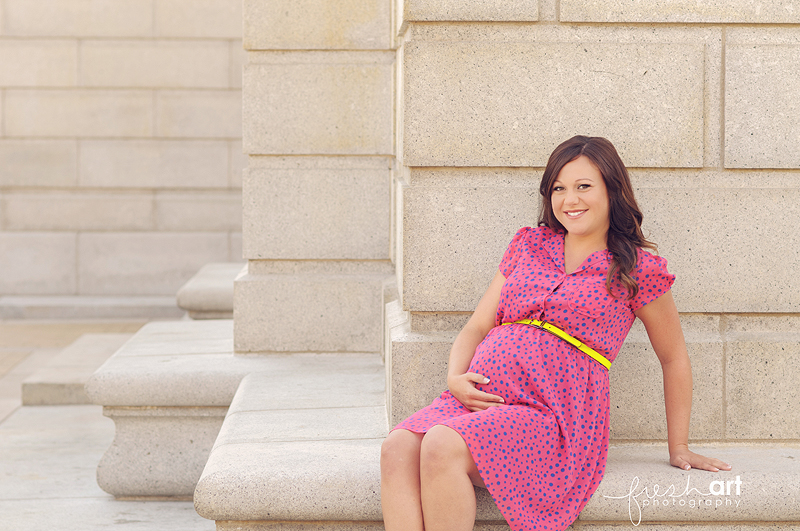 Of course it's a special time in your life when you're expecting a baby! I think most mom's don't want maternity photos because they just don't feel or look like themselves. I've had three kids so I know how you gain weight in weird places, you get puffy in other places and overall you just might not feel that amazing.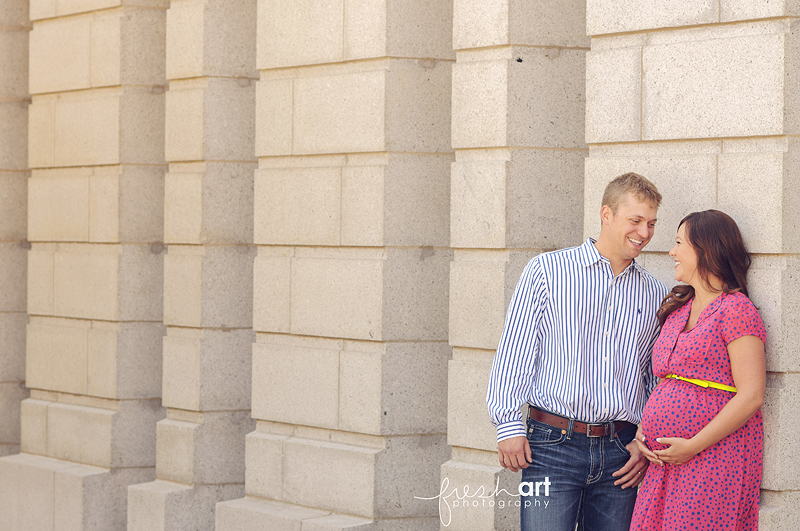 That's where Katie Mohr comes in! She is the amazing stylist I work with who will go to your home and shop your closet or meet you at the mall! She helps you look and feel gorgeous!
Not that Lindsey needed ANY help at all but it is so nice to have someone there with you helping you put outfits together! It doesn't hurt that Katie is a blast to hang out with! And she comes to the session too to help the day of while we're shooting… that's MY favorite part!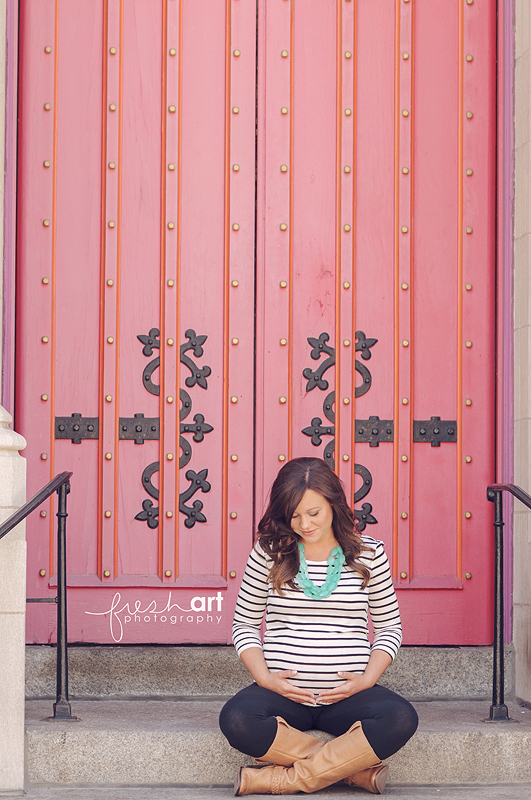 For Lindsey and Trevor's session we met downtown, headed to the stadium and then finished up at Forest Park! It was a marathon maternity session and oh my goodness it couldn't have been more fun! I came home tired, sun burned, hungry and with aching feet… totally the effects of a successful day shooting!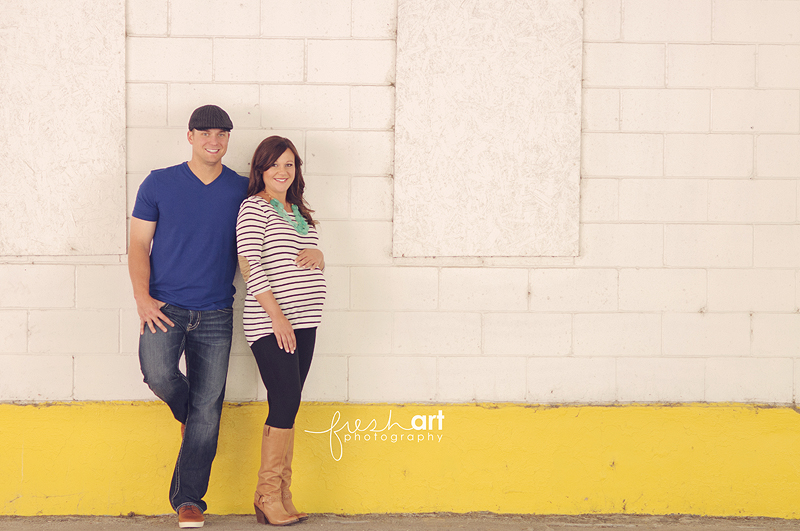 They were SO great to work with and were up for anything! When we had Trevor change for the third time in about 10 minutes I thought for sure we'd lose him (because holy cow Chris would have KILLED me if I'd made him do even half of what we made Trevor do!) but he was amazing and so loving to Lindsey the whole time!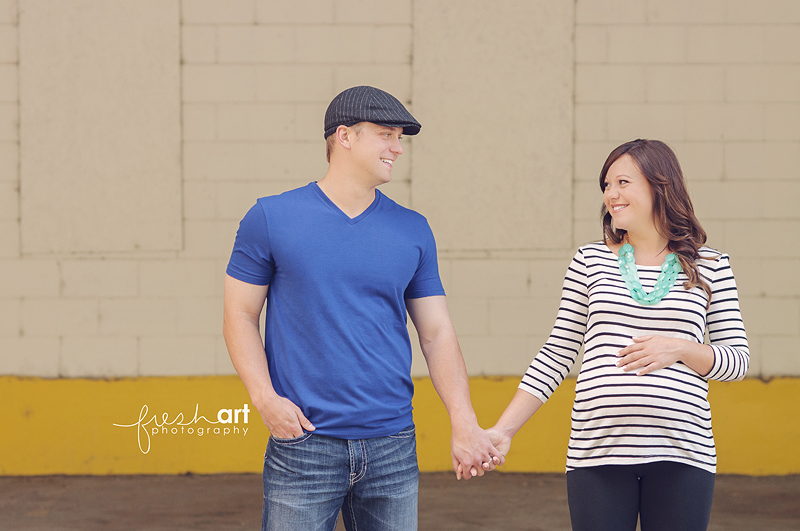 They are pretty darn excited to meet their sweet baby next month and it shows in each and every image!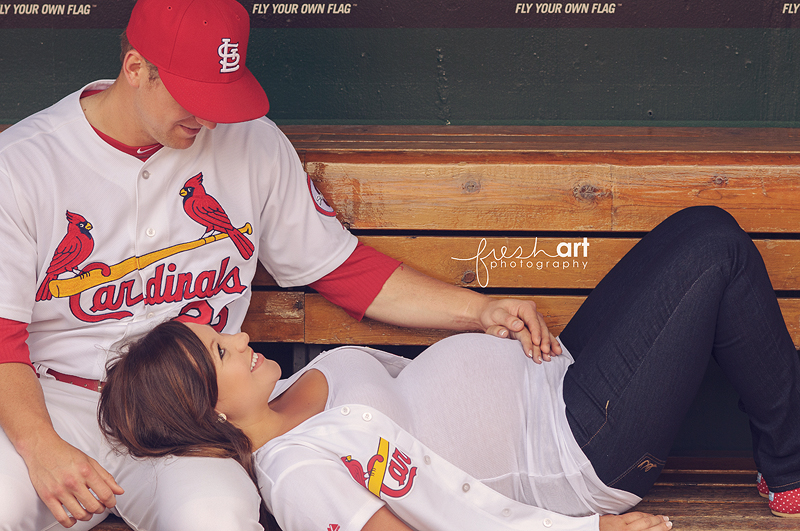 Playing baseball is a season in Trevor's life that will eventually be over (hopefully not for a LONG time for our sake!) and so it was important to them to capture some shots where he spends so much of his time right now! Their little one will grow up at that field and I think in 30 years this part of the session will mean so much to her! I mean, I certainly cherish the photos of me playing in the dirt at my dad's church slow pitch softball games from the 80's! HA!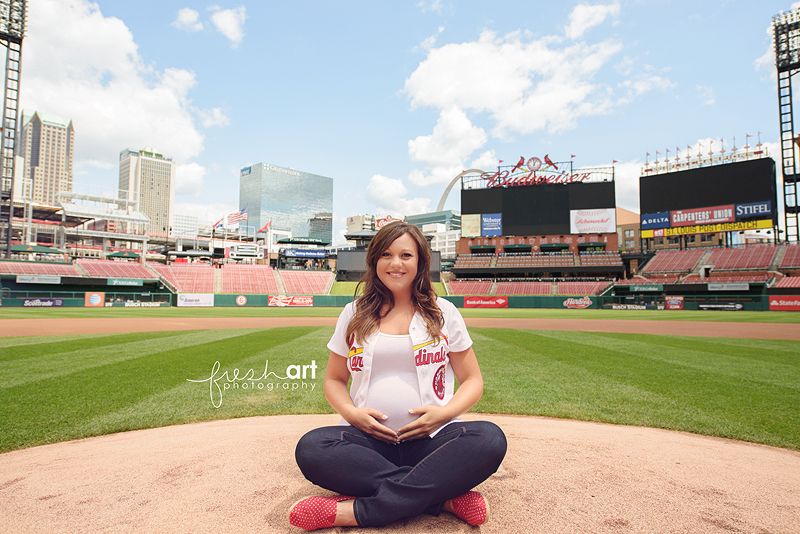 We were literally heading back into the stadium from the field when we grabbed this shot and it's one of my favorites! She is STUNNING! Love that shirt!
We left Trevor so he could get to work warming up and we headed over to the park. This white dress was amazing! Look at that adorable baby bump! Perfect curves!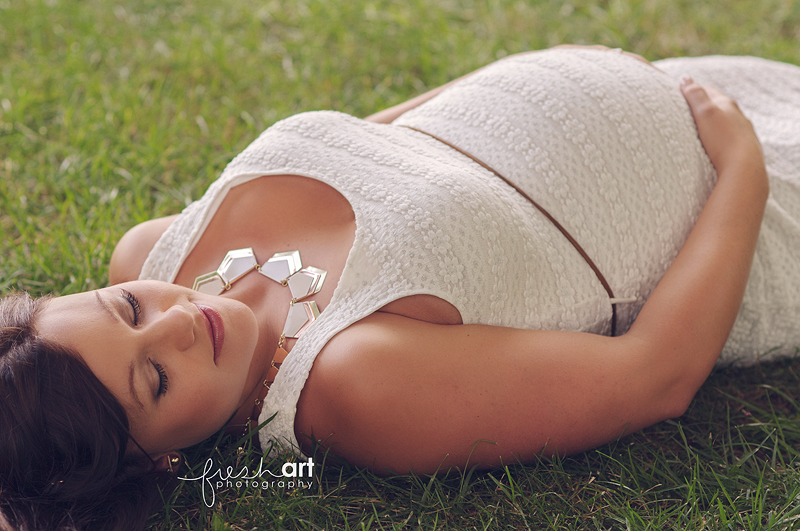 Oh my gosh I just loved spending the day with Lindsey, Trevor and Katie! I can't wait for their newborn session in September! Katie's off the hook for that one but I'm excited for them to meet Kim!
I hope you guys all have a great weekend! We are celebrating birthdays and riding bikes and going to soccer games and having dinner with the grandparents and lots more fun family weekend activities! It's my first weekend not shooting in a while and I am pretty stoked to let my shutter rest!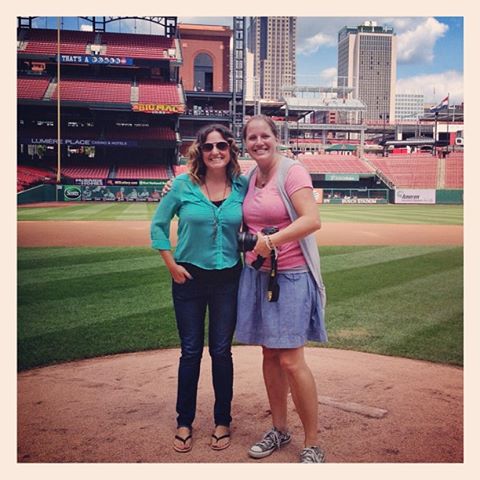 My memory of the day!