Capturing newborns at home or the studio is always amazing. Their tiny details, the love that fills the room and those sweet snuggles only a new baby can bring. Love them. But I do have to admit that there is something extra special about capturing babies at home. When mom can sit in her own chair where she spends hours nursing every day to cuddle her sweet baby. When big brother can play in and around us with his own toys. When the backdrop to the photos are all things this family holds dear. Studio newborn photos are beautiful. They truly are. But so are these. I love them both for totally different reasons and reminds me (over and over again) why I love my job!
A big huge thanks to Sarah for allowing me to come to their gorgeous home to capture her two sweet babies!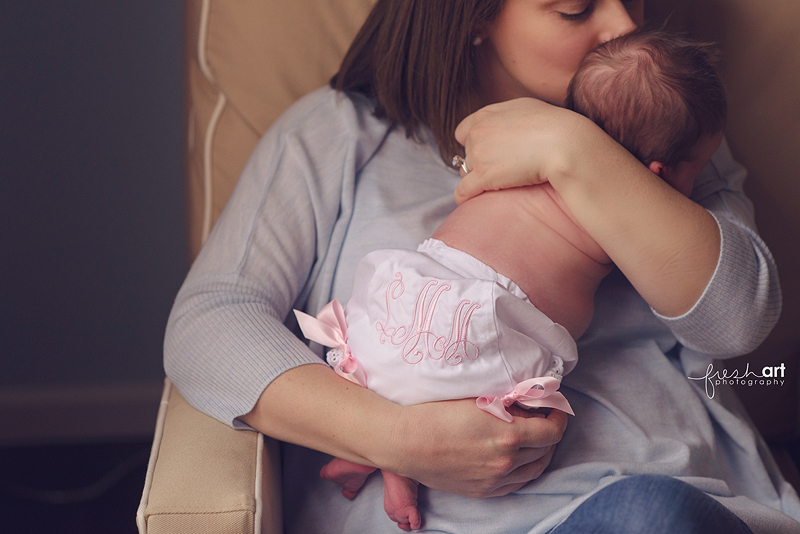 Sarah had a few precious things she wanted Louise to wear… these bloomers with her monogram were adorable!
Her and Danny read their favorite book!
She also got this custom swaddle… I'm not sure from where but if I find out I will leave it in the comments!
This was Sarah's baby blanket!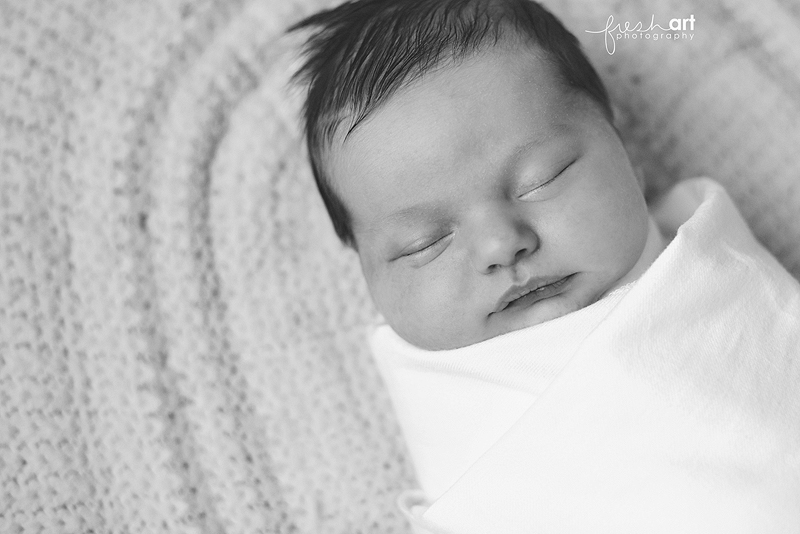 Oh baby girl you are so loved! I can't wait to watch you grow up!