Oh sweet baby! Maille was such an easy baby to work with! In the midst of a busy fall season she was such a blessing to us!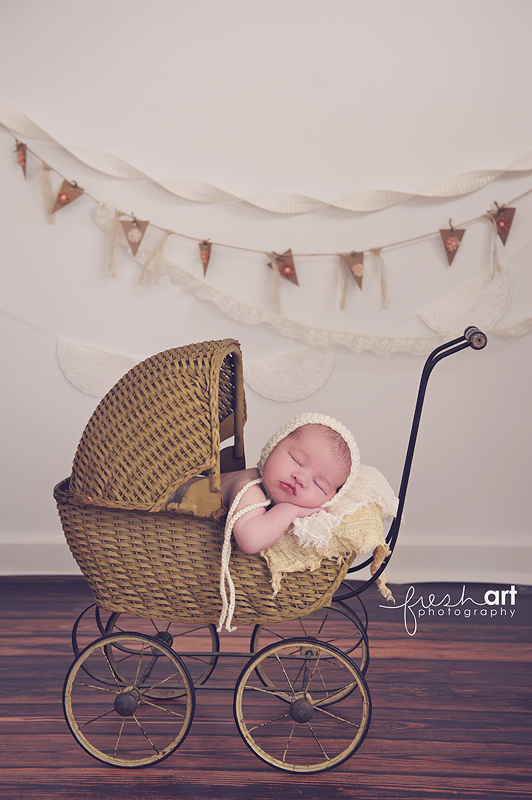 This cute little pram and the bed below are available for rent from Finch Vintage Rentals! Of course!
Mom brought that headband and she got it HERE. Super cute!
That sweet headband from Just Josie! Love that shop!
A baby boy comes to the studio next week… it's going to be hard to step away from all the baby girl sweetness but we have some fun things planned for him! A BIG announcement is coming soon pertaining to our littlest clients here at Fresh Art and I can't wait to share! Coming soon!
Thanks Erin for bringing Maille in last week! It was so much fun to meet you guys!