We were recently asked to do some work for the incredible Mini Style Blog and of course I said yes! I LOVE commercial projects and am working to direct the business towards more opportunities like this one.
Our main focus were some products from Skip Hop – toys, plates, water bottles and a picnic blanket. Then we also had a dress for mom from Yellow Cake and a dress for Tinley from Corby TIndersticks – both were amazing!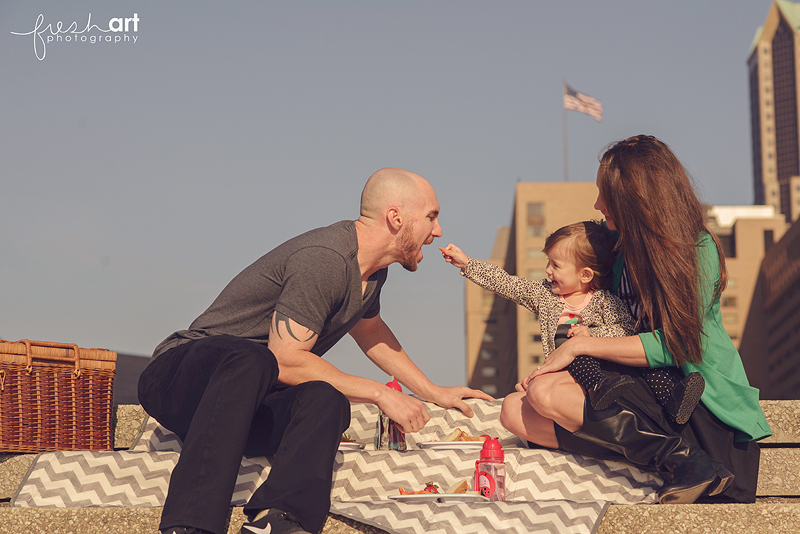 We attempted this shoot down by the St. Louis Gateway Arch Saturday morning but only had 20 minutes because Shane had to get to the ballpark earlier than he had originally thought – he got a great hit and the Cards won so we forgive him!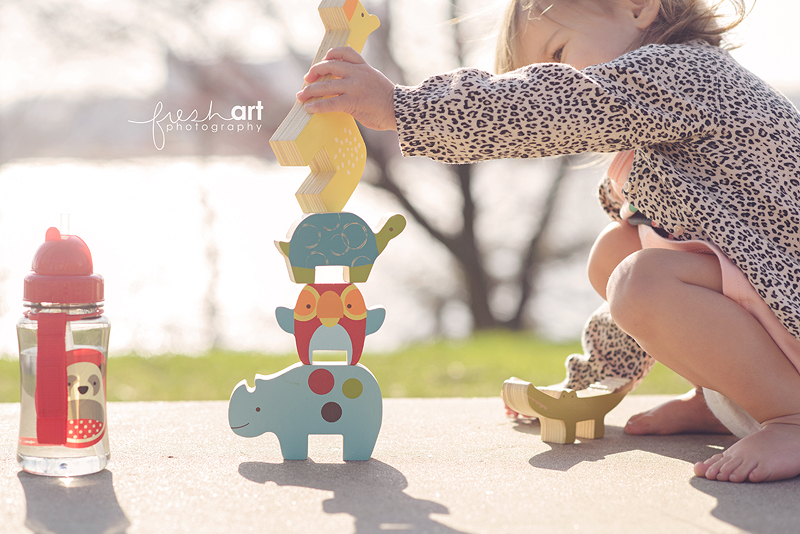 Because we were a bit time crunched though we were dealing with super harsh sun with no time to go anywhere else. We did the best we could – me and Mary Price from Finch Vintage who was helping style that day – but ultimately I wasn't totally in love with the photos.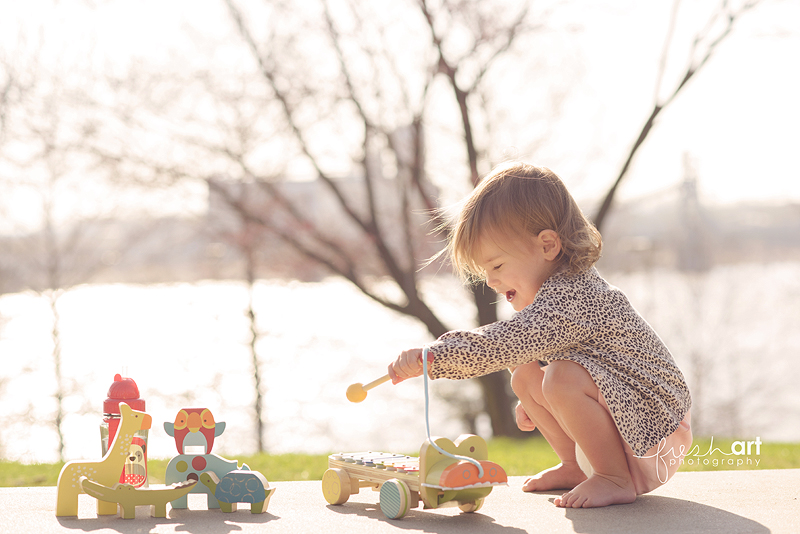 Of course Tinley couldn't be cuter but the light was just not ideal.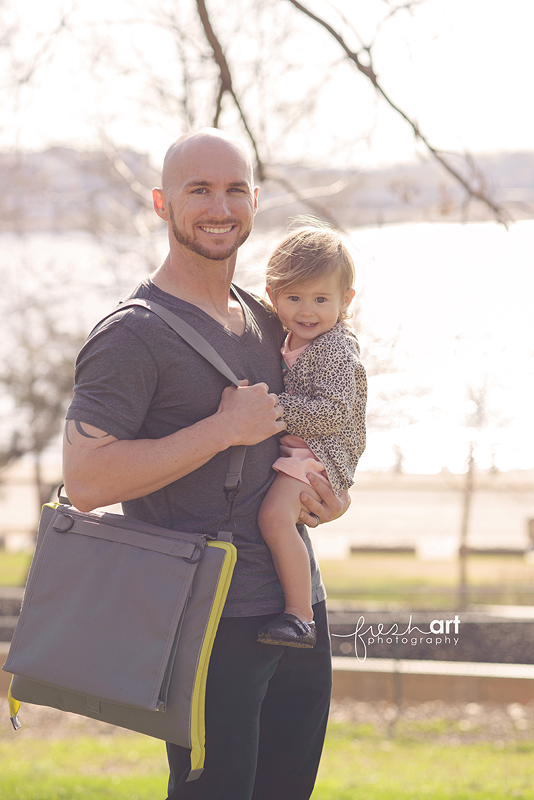 And I think it's totally OK to admit that what you had planned to be amazing just wasn't amazing! But if you can admit that then you had also better be able to do something about it!
Unfortunately Shane had to hit the road for some away games but Jessica and Tinley were still in town so yesterday we met at the studio for another try!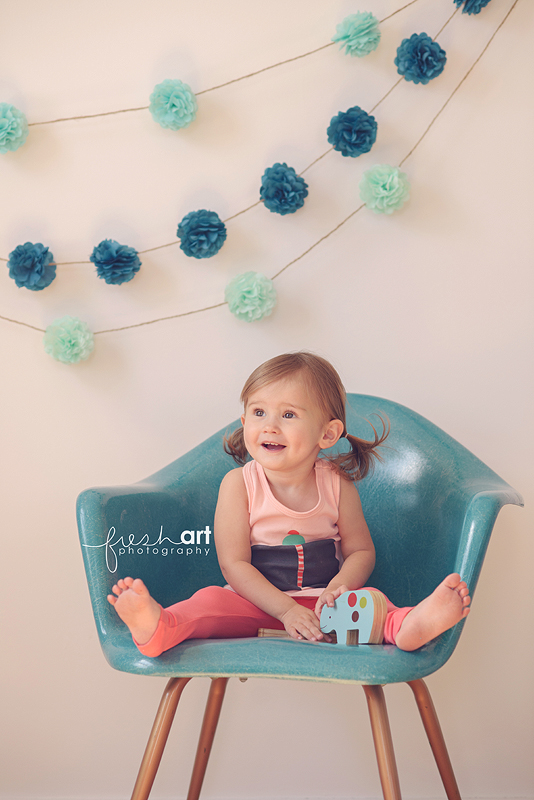 Tinley was PERFECTION in her little Corby Tindersticks dress sitting in a Finch Vintage chair with Paperwhite Design's pompoms and playing with Skip Hop toys! HA! How many links can I fit in one sentence?
She made that face every single time an animal fell over! SO funny!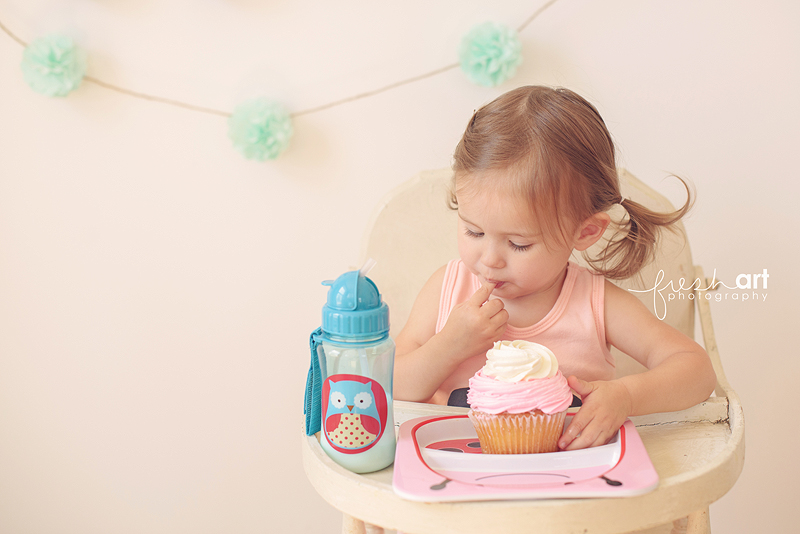 Then it was time to highlight Skip Hop's cute plate-cup combo with a Jilly's Cupcake!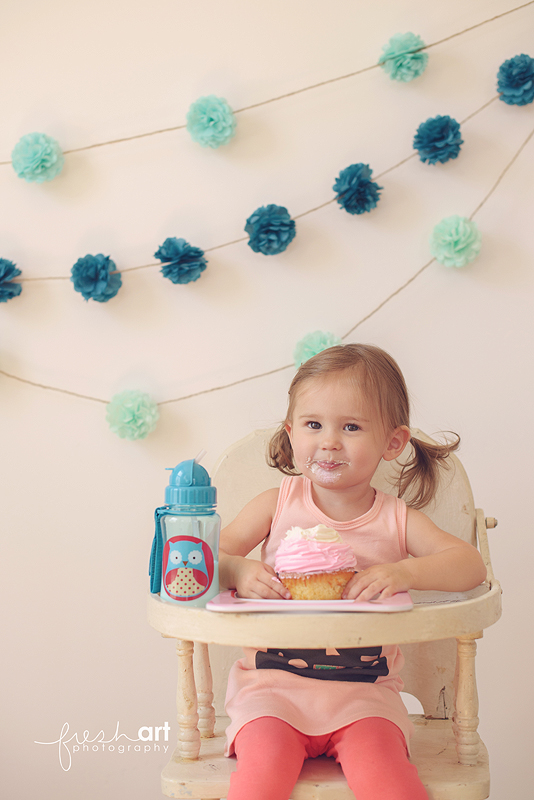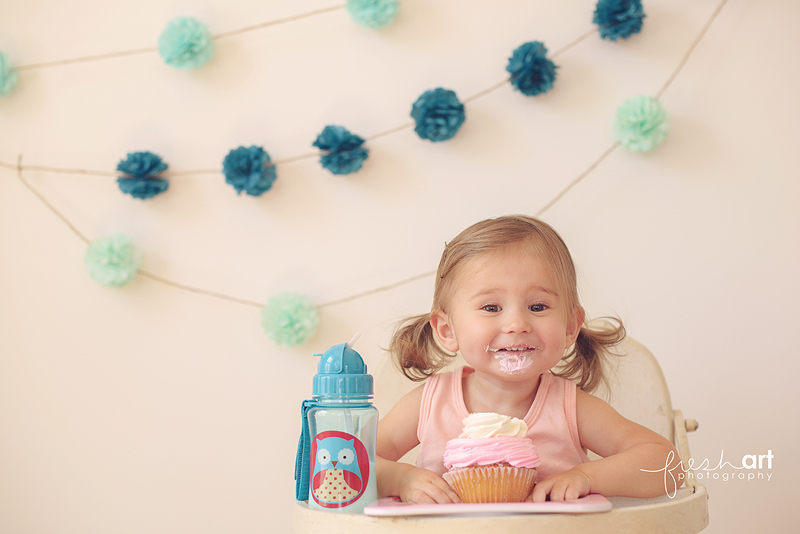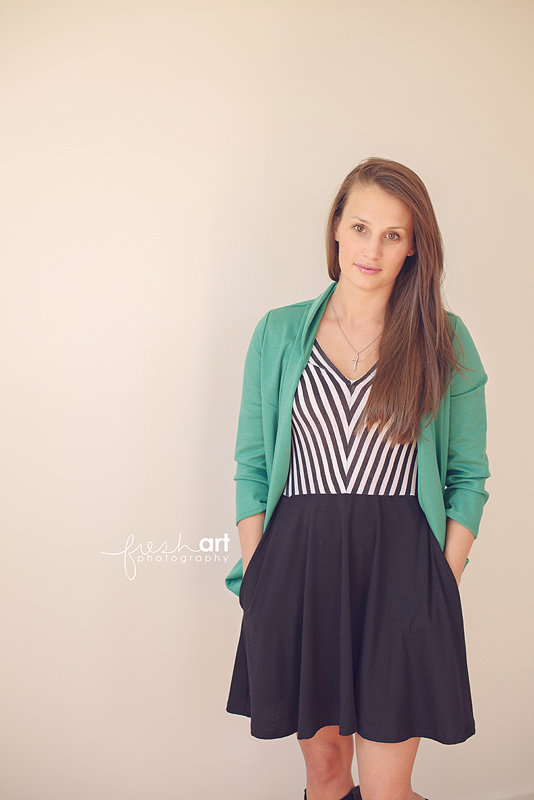 Isn't Jessica GORGEOUS in Valerie Mayen's Yellowcake dress and jacket? You might remember Valerie from Project Runway if you are a crazy fan like me!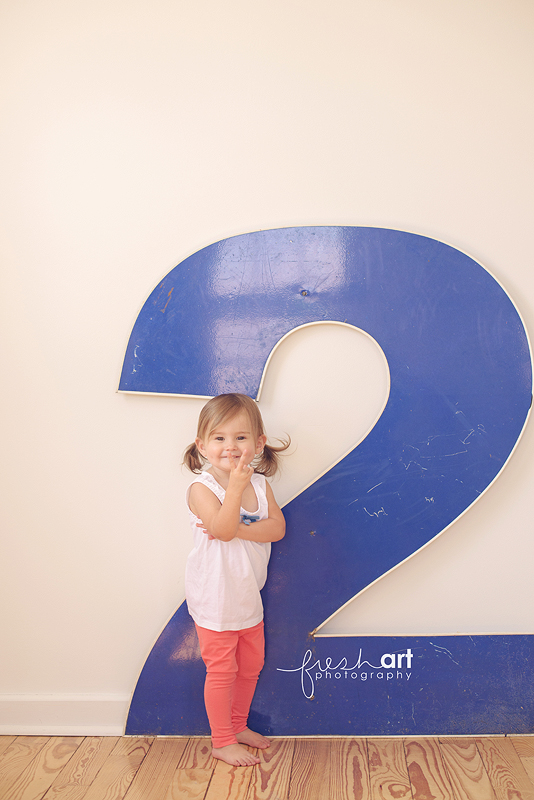 These next few shots have nothing to do with the shoot but since this month Tinley turns TWO we just had to pull out the giant 2 and get some photos!
Then we headed to the park to get some shots with the super cute AND functional water-resistant picnic blanket by Skip Hop!
These photos of Jess and Tinley are getting me SOo excited for the Momma Minis coming up in May! Dates will be announced soon!
If you are a photographer and get asked to do something outside your box – like shooting products from multiple companies for a pretty huge blog (they have over 24,000 followers on Instagram! It's crazy awesome!) – and you totally BOMB your first go-round? Be honest with everyone – let them know you're not super happy with your work. It's hard to admit but always better to ask for a little extra time to do it better! I adore the photos we got yesterday and am SO glad we were able to reshoot it all. A photo shoot with a 2 year old will NEVER be perfect but if you go in ready to have fun you'll be WAY happier with the result than when you're rushed and desperate for it to work like we were Saturday morning.
A big huge thanks to Janel over at Mini Style Blog for trusting me with this project and I look forward to future projects with them!