Super excited about this spring! I'd LOVE to get some beautiful women and their children in front of my camera!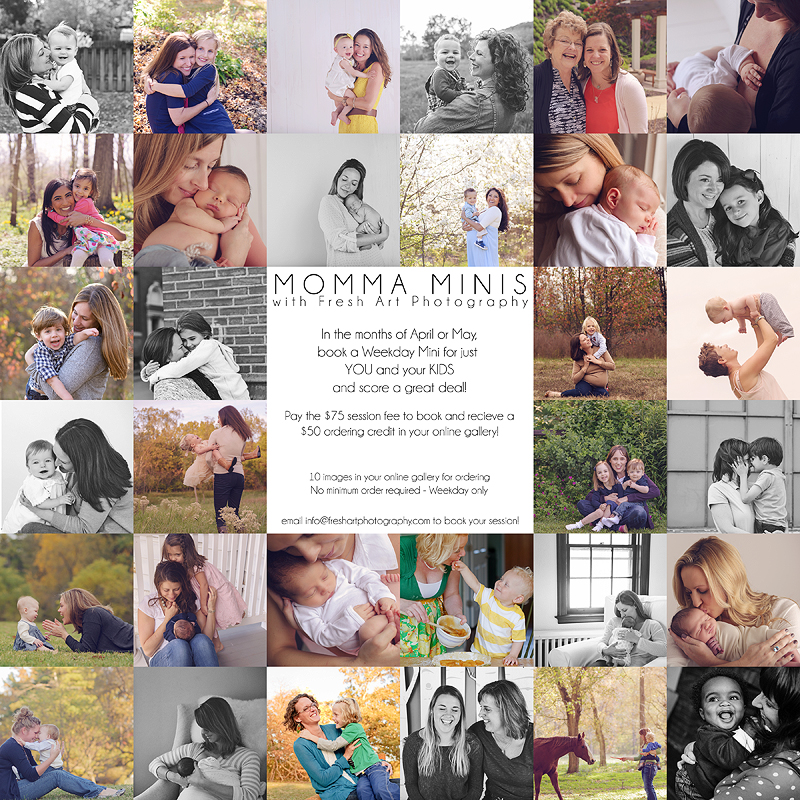 This is great for Grandmas too! And for nursing photo! And for your kid that's about to go off to college or the one that was just born a few months ago! It can be a Godmother and Godchild. It can be a woman and her puppy-kid!
Don't worry dads – you'll get your chance this summer!
AND if you are a returning client I will gift you an extra $50 to spend on your order! That's $100! Can't beat that! Email [email protected] today!