Last week I had the great honor to volunteer at Scott Air Force Base for Operation Shower. It was a beautiful event hosted by a group of incredibly talented women to honor military families who are expecting babies.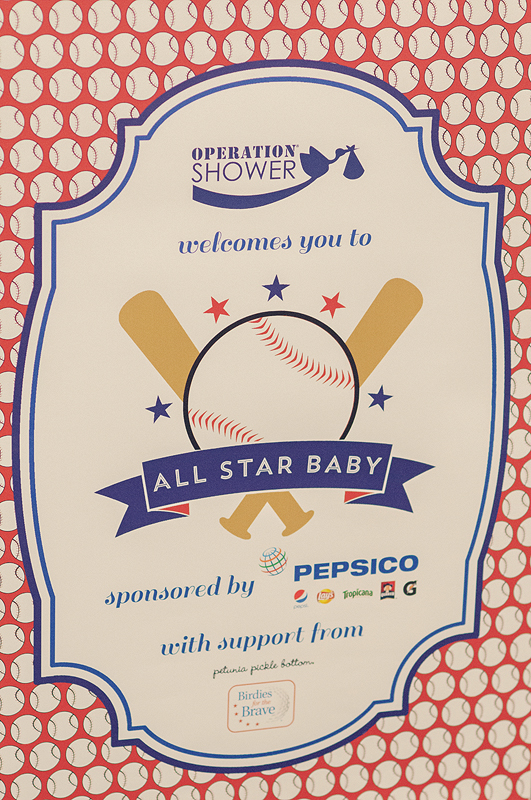 Here is an excerpt from their website:
Operation Shower is about celebrating, honoring and showing love to military families.  Operation Shower is a  501(c)(3) non-profit organization and our mission is to provide joyful- AWESOME — baby showers for military families to ease the stress of deployment.
For military families who are expecting a new baby and are experiencing or have recently experienced deployment, we accomplish our mission through:
hosting amazing baby showers;
delivering high-quality products;
creating a shared experience;
bringing recognition to military families; and
working with individuals and companies to provide them an opportunity to show their appreciation and love for military families.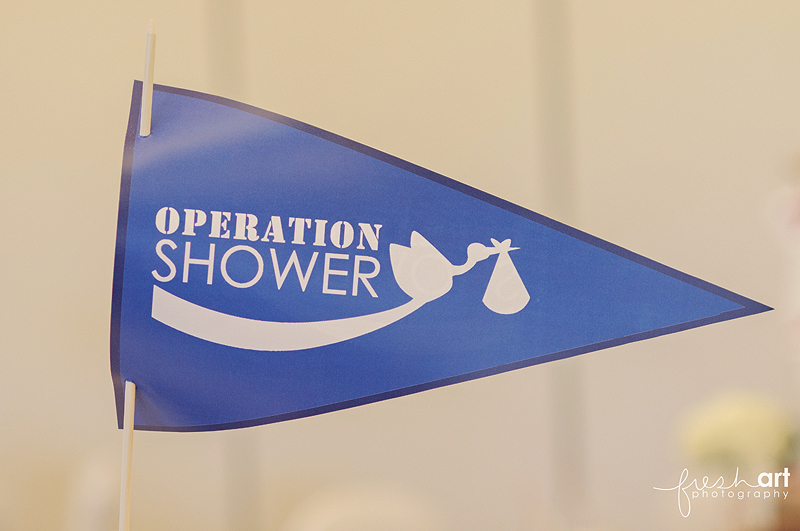 The room was decorated in a ball park theme which is fitting since our AWESOME Cardinals are heading into game six this week! GO CARDS!
I'm sure there is a list on their website of their sponsors if you want to know about the great paper products or other giveaways they had.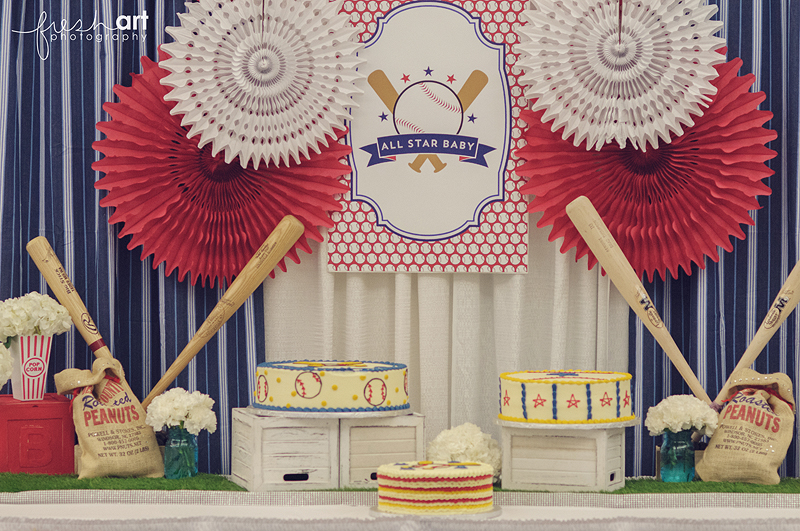 It was pretty amazing! Every family went home with a car full of gifts and prizes! When I was pregnant I coveted Petunia Picklebottom diaper bags but never owned one (totally out of our price range!) but every woman went home with one! So lucky!
My job was not to take the event photos actually… although I obviously did take a few! Jodi Schlosser from St. Louis took all of their event photos and did a great job! I love meeting other local photographers and meeting another Jodi was pretty cool! Jodie and Jodi was easy to remember for the moms if not a bit confusing! HA!
So my job was to take one portrait of every pregnant mom there… totally up my alley! Mary Price from Finch Vintage set-up a cute area for me to photograph them and I think there were 34 women total.
I love the variety we were able to capture! Some women were there with their spouses while others had their best friend along or their own mom! Others had already had their baby so I got to capture little ones too. I mean, look at that smile up there! SO cute!
A big thanks to LeAnn and Amy for inviting me to be a part of this great organization!