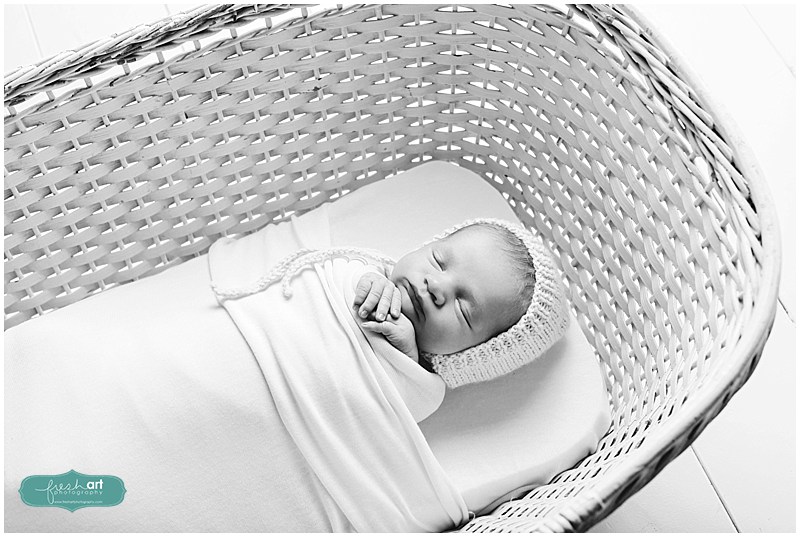 Sam's Grandma brought in their family bassinet that has been used for every baby in their family for over 70 years! Bringing special items like this in make sessions so much more personal and make me so happy!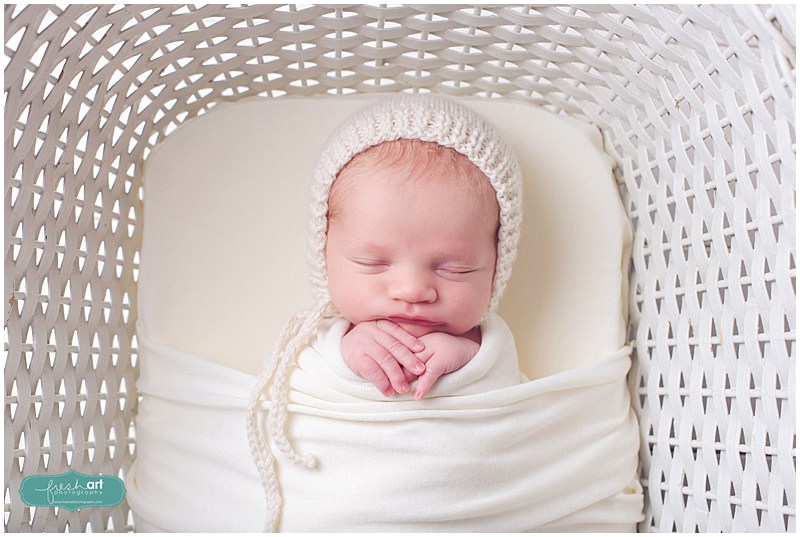 Not to mention that I have loved and adored this little guy's Grandma for almost my entire life and grew up with his dad! Actually, his parent's wedding was the last wedding I ever shot a couple of years ago and it was the perfect way to close that chapter of my shooting life because they are the most fun couple you could ever meet – plus their wedding was a blast!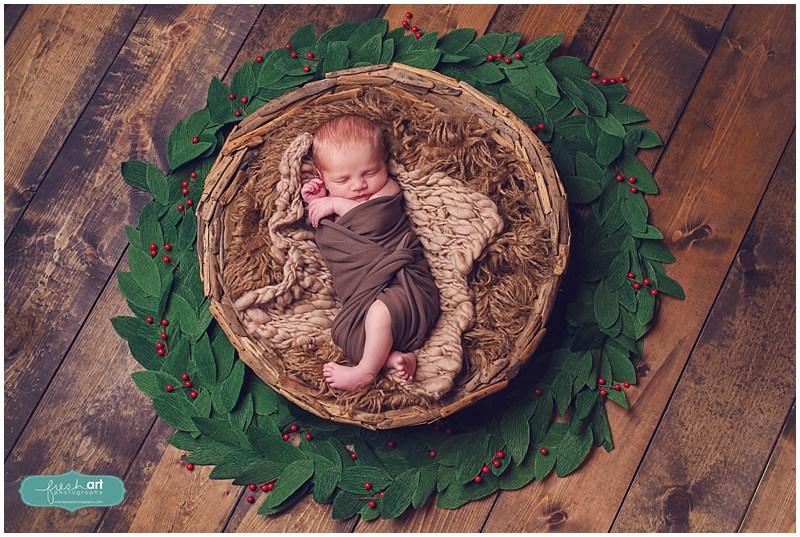 Isn't that greenery garland gorgeous? Say that five times fast! HAHA! It's from Paper White Designs on ETSY and with a few red berries it helped us create this Christmas inspired shot that ended up on their Christmas card this year! Love it!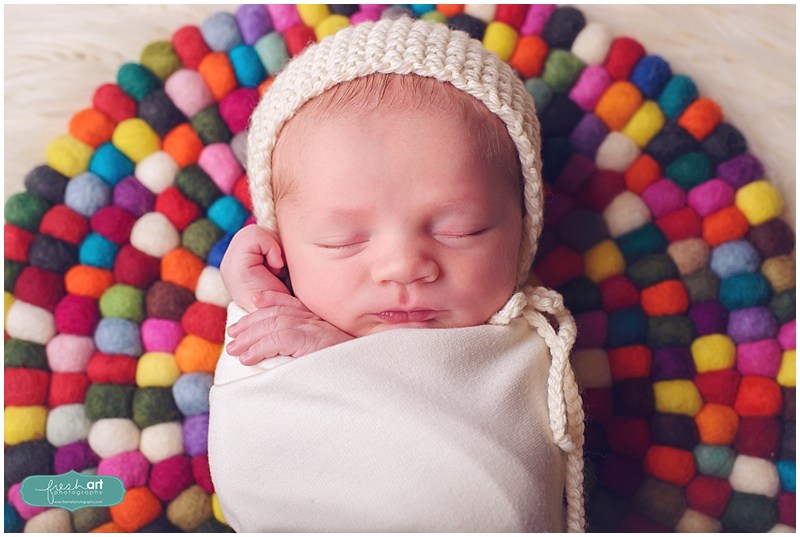 But this little felt ball mat? DYING! Donna, aka Grandma, bought this WAY before Sam was even born and I wasn't sure how to use it but LOVE how this turned out! It's so sweet and colorful and I hope it's printed big in her house because her house is one of my favorite places ever!
Are you a Harry Potter fan? I read the books in college and my daughter has started them so we like them but I wouldn't call myself a big fan or anything. Adam (dad) though? HUGE fan. Massive. Sam's entire nursery is Harry Potter so we had to create a HP photo for him! I think this turned out so great and Sam was such a champ! BTW – as always – someone was holding Sam the entire time and the final image was created in Photoshop.
A big thanks to the Erickson family for trusting me with Sam's first professional photos! I love you guys and can't wait to watch him grow up this year!