I am OH just a few months late posting these photos but better late than never I always say! HA!
We had the absolute BEST time with Chris's family in Sanibel this summer! The kids are still talking about it and asking when we can go back! It was one of those EPIC vacations that will be talked about for the rest of our lives. I love that. We relaxed and went shelling and played the "pole game" and ate amazing meals at local restaurants and read a ton of books and played tennis and swam and found a dead sea horse that was SO cool but stunk up our whole van on the way home and drove over 50 hours and laughed with C's brothers and had a date night but chose to come home early to not miss a Sanibel sunset because holy cow there's nothing better than a Sanibel sunset you guys. It was magical. And when I look at these photos it takes me right back there.
I bought a magnet there this year at me and Terri's favorite store that says, "I'm going to the beach and I'm going to stay forever… I'll wear flip flops and a bathing suit and that's all! I'll smile all the time and dance in the sun. 'Don't bother me, I'm relaxing,' I'll say. I'll nap and read and I'll be SOOO thankful." That about sums up how I feel when I look at these photos and remember the trip.
If only sand in the car and the house and the bed and everywhere didn't bother me so much! HA!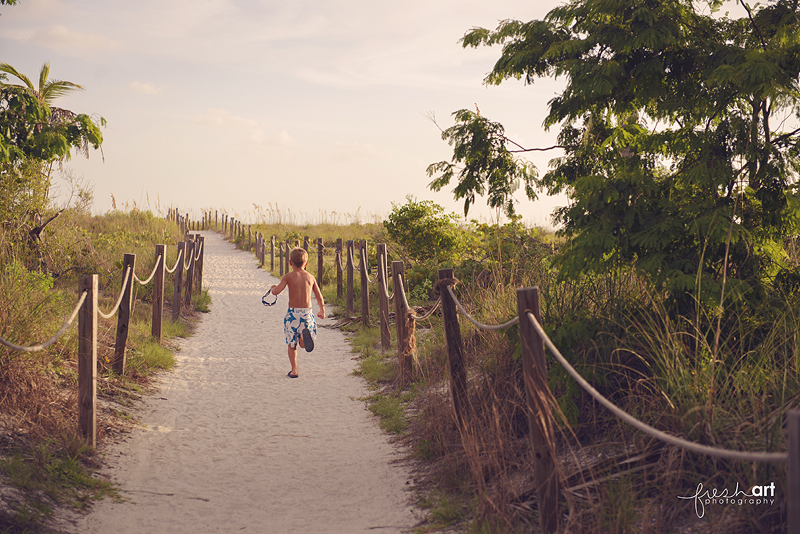 The walkway to the beach was my favorite!
This is where the Allen's set up every night to watch the sunset.
To get to the beach we walked across a bridge over this lagoon and EVERY SINGLE DAY we saw manatees in the water! I loved this walk!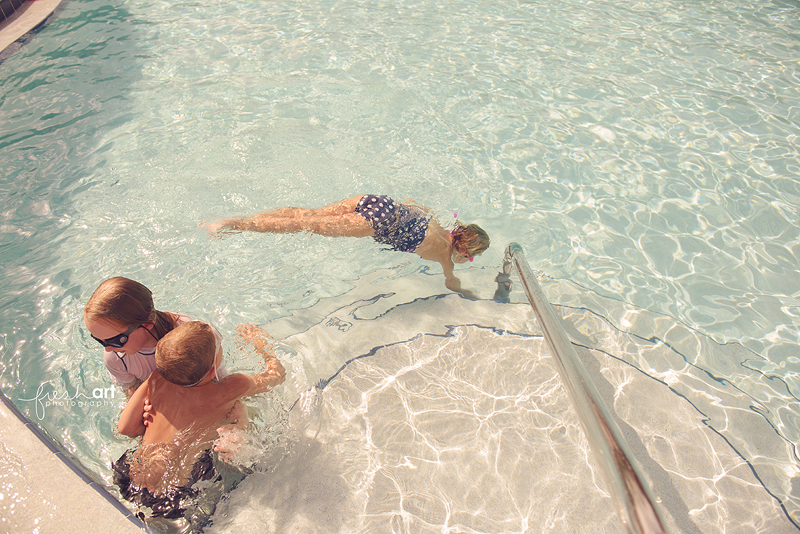 Chris grew up going to this resort in Sanibel – they went every summer and every summer him and his brothers played the "pole game" in this pool so of course the first thing Chris did was teach our kids. They played every day and I got the best videos of them fighting to the death to reach that pole! SO fun!
One of my all-time favorite things is watching my in-laws joyfully watch my kids. I think they could just watch my kids having fun all day and call that a good day – a great day if they're having fun with Chris!
It's hard to see but left to right is Uncle Jack, Bailey, Grayson, Uncle Matthew and Chris – wave crashing can't always happen in Sanibel because it is usually pretty calm but we had a few days of AWESOME waves that the kids loved! Although the big boys loved it even more I think! Chris had sand burn (like rug burn) all over his back and chest after this day from flipping into the waves and scraping the bottom! He said it was totally worth it though!
Oh my sweet PJ!
I made lots of "shelling friends" that week and this sweet friend was SO good with the girls! She helped them find all the good shells!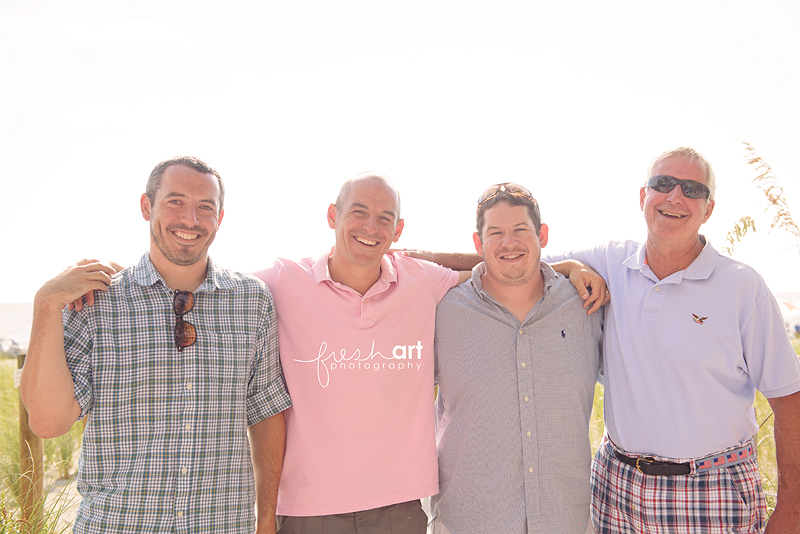 A big Allen tradition is to go to The Mucky Duck on the last night every year. Bill and Terri have been going for over 30 years! And they always take photos on the Mucky Duck beach and with the sign – so of course we did that! That one of the four men is going to be printed for our house! I love it!
I never get tired of those eyes and those sweet freckles!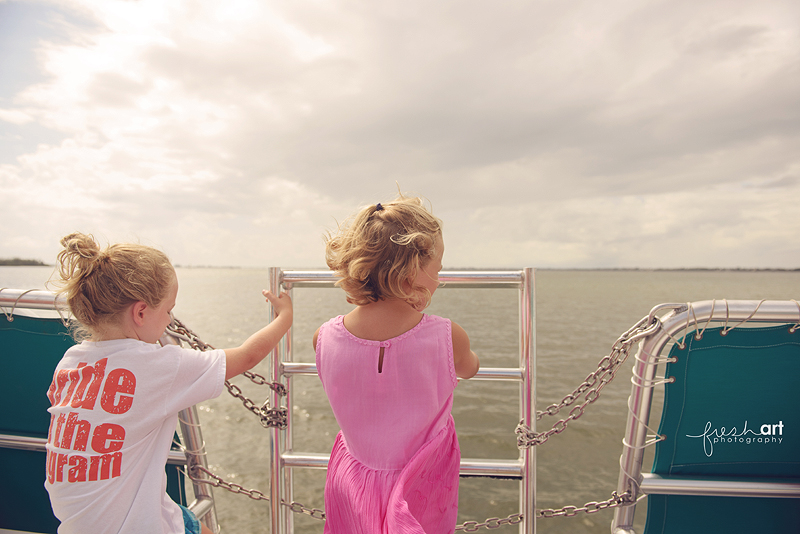 On one of the last days we took a dolphin cruise – it was a bit slow and the kids weren't the biggest fans BUT seeing the Mangrove Forests was pretty cool and I for one was glad we did it! I felt like we got to see the islands in a new way also.
Like I said, it was epic. Thanks for making it possible GoGo and Bubba!