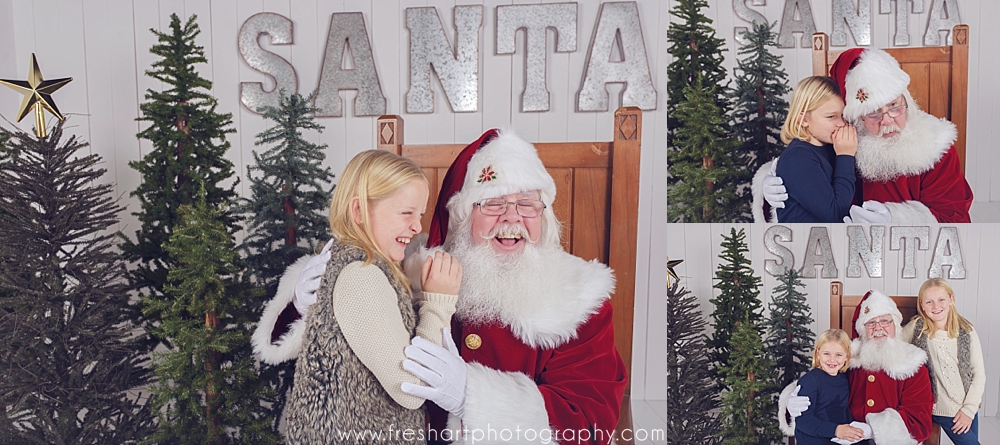 I have so many favorites from this fun day of Santa mini sessions and my niece, Samantha, laughing with Santa is for sure one of them!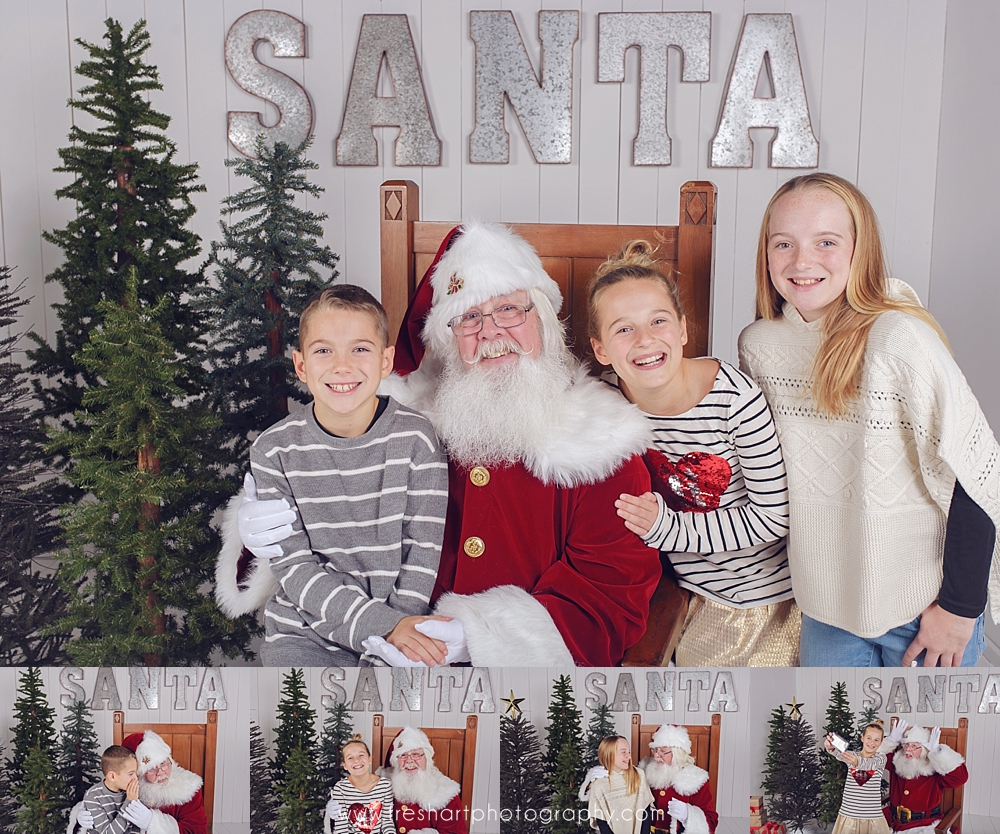 And of course I loved having my own kids there!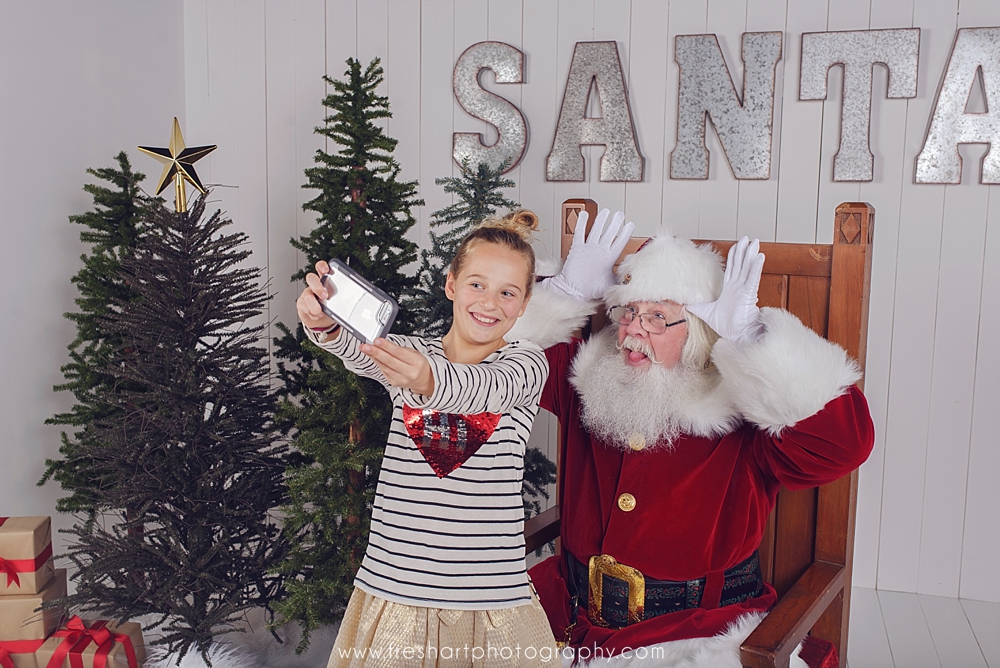 But this one is my all-time favorite! It was Parker's 11th birthday that day and she got her first phone – the very first selfie she ever took on it was with Santa! Doesn't get much better than that!
For Grandma's Christmas card!
Even when we had tears it was such a great day! I for sure want to invite Santa back next year!!!
Merry Christmas!