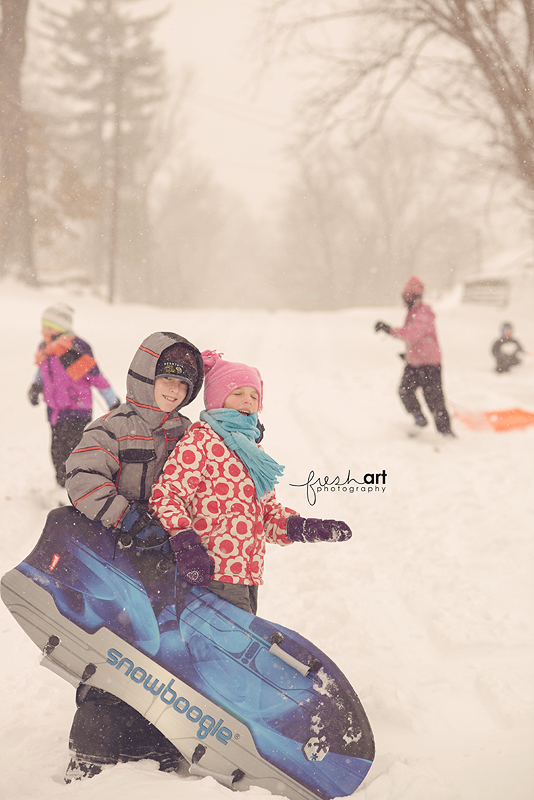 These are from a few weeks ago during the last massive snow storm we had but since the kids are home again today with 4+ inches on the ground I thought it was a good day to finally share these! Nothing spectacular about these and certainly don't look at them as perfectly creative work – shooting in negative temps when it's snowing and kids are running doesn't bring out the best in me! HA! I HATE COLD! But I'm glad I went out a few times to grab these b/c they are fun memories!
That's Tim, our neighbor, not Chris… the snow came so fast back then that as soon as you shoveled it was covered again!
Chris has a blast playing hockey with the kids!
Then Chris and the kids got the idea to use our deck steps as a sled run and oh my gosh it was hysterical!
They built a ramp at the bottom so they would go flying up into the air!
Then they decided it was my turn!
Kelly took the photos of me so then I made her go too!
Then we made her go again!
It was hysterical!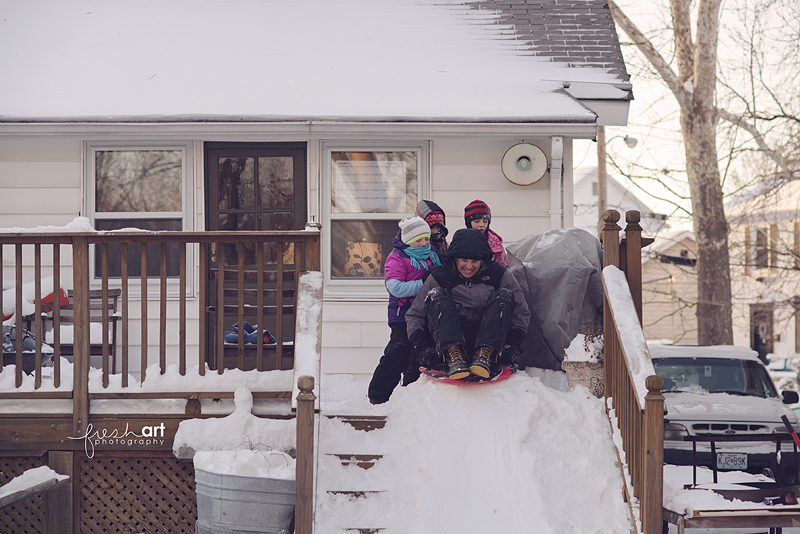 And then after seeing me fly off that hump and Kelly have such dramatic landings Chris took a turn! He was SO nervous!
And then he just plopped. No flying off the hump. It wasn't fast or anything. OMGosh we were all dying it was so funny!
Oh how I love my family and neighbors! Good times!
Happy snow day St. Louis!