We never travel for spring break b/c Chris always has to coach so I do my best to make magical memories in and around our great city! This year we hiked a lot, had great cousin time, did City Museum and other fun things but one of the most fun days was the day I gave the kids a surprise day! They each got to bring a friend and Chris was able to hang with us for half the day which was great!
I surprised them by starting at the flood wall downtown which is covered in graffiti – we found a spot that had no real artist's work on it just some random tags and I gave the kids WASHABLE paint (so we weren't breaking a law – it will wash off with the first rain) so they could paint whatever they wanted!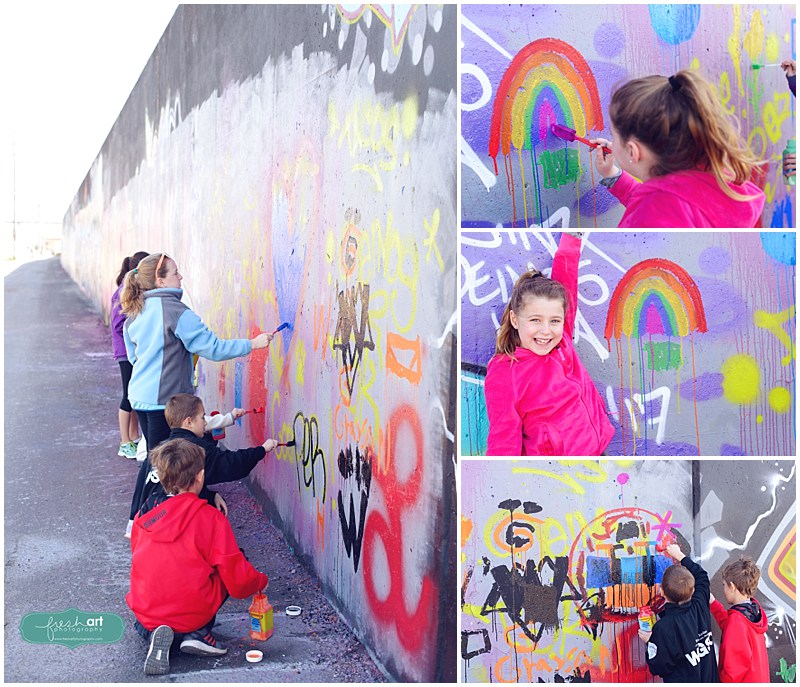 They had so much fun!
I loved watching them go from totally nervous to break the rules to having a blast and getting creative!
The girls side vs the boys side totally cracks me up! Rainbows and BFFs for the girls and just BLACK for the boys!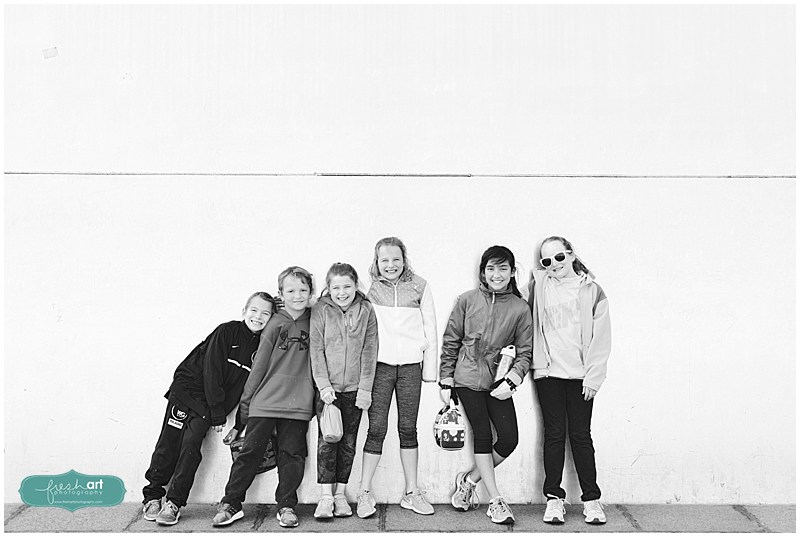 After painting we went and ate a picnic lunch under the Arch (they are standing against it above – Parker's friend had never touched the Arch before so that was fun!), ran around the riverfront, went to Fitz's for rootbeer floats before heading home to make slime. Such a fun day with a good group of kids!