Of course I still haven't photographed Bailey for her Halloween photos but since she was Santa this year I think that gives me a little more time! HA! So for now, this is my last Halloween post until next year when I will FOR SURE be doing these again! I'm obsessed! Figuring out the locations was part of the fun and I think what makes their costumes really come to life!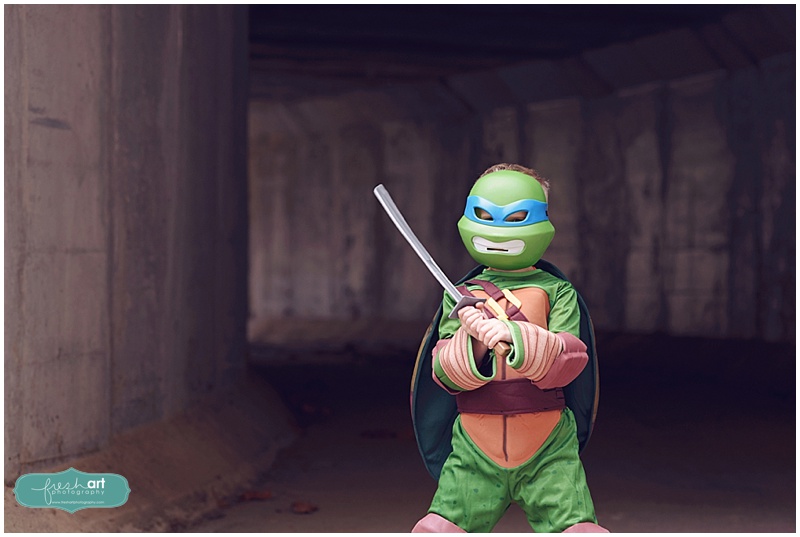 For those that don't have kids that love the TMNTs (Gray loves them!) you might not know that they live in the sewer and eat pizza in EVERY SINGLE SHOW! I really had to dig deep in my cluttered brain to remember a "sewer" that was big enough for both kids and while it was kind of far away it worked out perfectly! The location is really key for these I think!
SO fun! I can't wait for next fall already!