This blog post has taken me a week because it's going to be a beast! I pulled almost 50 images and could have easily pulled 50 more! Births are hard to narrow down because you want to tell the whole story…
I got an email from Courtnye last Sunday morning letting me know there had been some complications and she was in the hospital set to give birth sometime in the next 24 hours. I immediately checked my calendar and realized that her due date was June 4th. This was way too early and my heart sank for her. I've photographed a lot of premies in the NICU and knew, at least a little, what they were in for – which is something you would never wish on anyone. Watching your tiny baby fight in the NICU is not easy and I immediately started praying that God would be with them through all they were about to go through.
Courtnye had been REALLY excited to hire our stylist, Katie Mohr, for her maternity session later this spring and get some really fun photos. Of course now that wasn't happening so I asked her if I could come up that day to get some maternity photos, even though they wouldn't be the ones she had dreamed of, they would still be hers. They would tell her story. I was up there most of the day Sunday and I'm SO glad I was. Issac and Courtnye were so strong. Her hospital room was joyful. It was filled with hope and optimism, prayers and thanksgivings. I was truly privileged to get to know them that day and capture this part of their journey.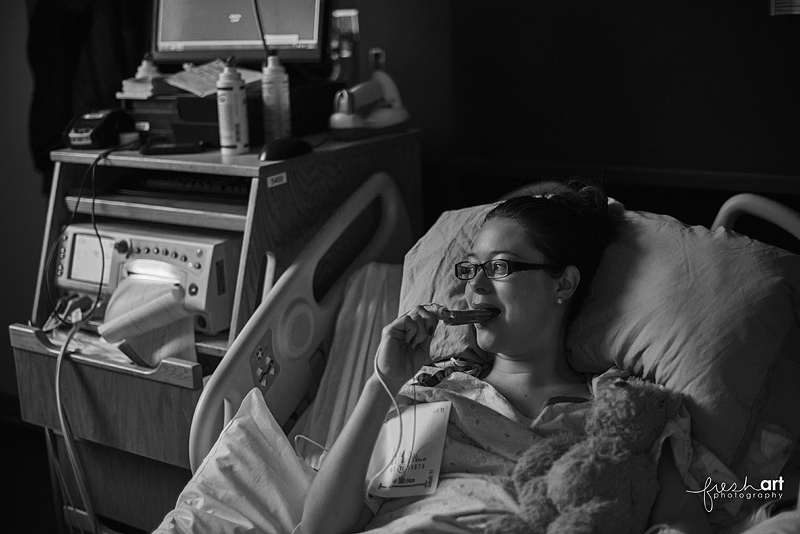 Sweet thing was on magnesium which makes you SO thirsty but all she could have was this lone popsicle and the occasional ice chip! But do you see her sweet face? Smiling.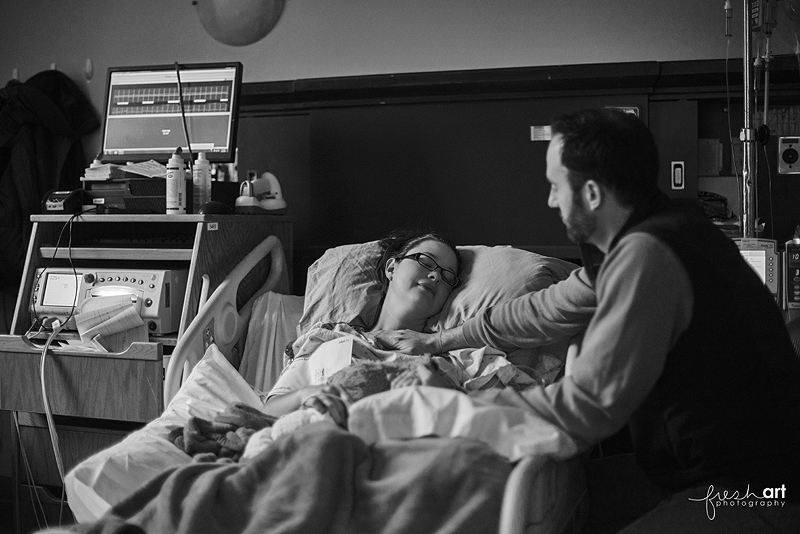 She was also SO hot (because of the meds) and Issac's cool hands made her feel better. Cool rags helped too but nothing is as good as your husband.
Look at that sweet baby belly! I love that window light!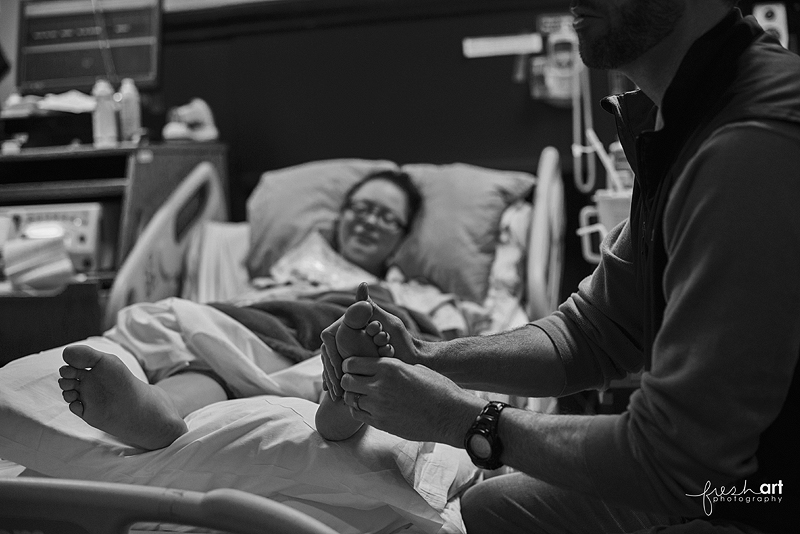 I love that Issac was just right there the entire time for her. Whatever she needed he did. He wins all kind of husband awards!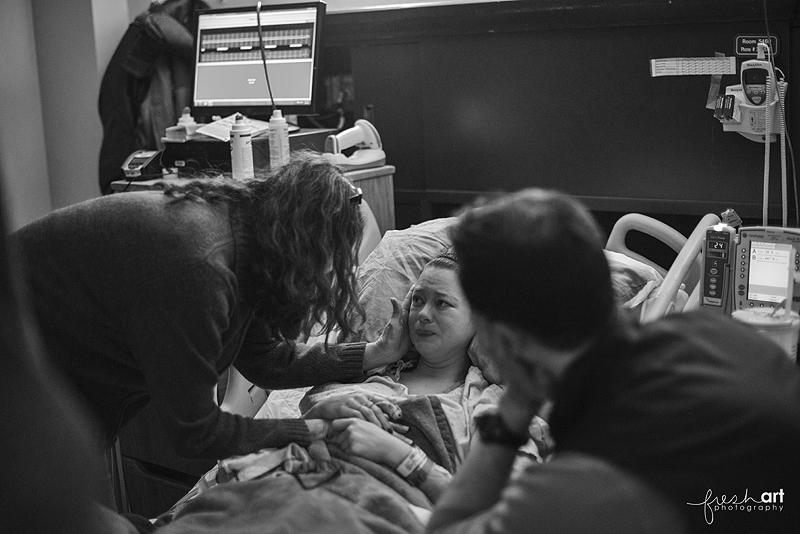 Her mom was flying in from Texas and I waited until she got there because Courtnye really wanted some belly shots with her momma. The entire afternoon had been incredibly positive and everyone was being so strong. When I knew her mom was coming though I kept remembering back a few years when Parker was SO sick… I had held it together until I talked to my mom. Then I lost it. There is just something about Moms that allow us to let go and know they will take some of the burden I think. Well sure enough, the second her mom walked in Courtnye cried. So of course I did too! Now that I'm a mom of older kids who have had little bits of heartache already I think I understand both sides a little better. I've been where Courtnye was (not literally, but just that I let go once my mom got there) and I can see the times ahead where I will be in her mom's position with my own kids. It was sad but also very very loving and sweet. There is just nothing like your Mom being there on your hardest day.
And of course it was only a few minutes before her mom filled the room right back up with joy!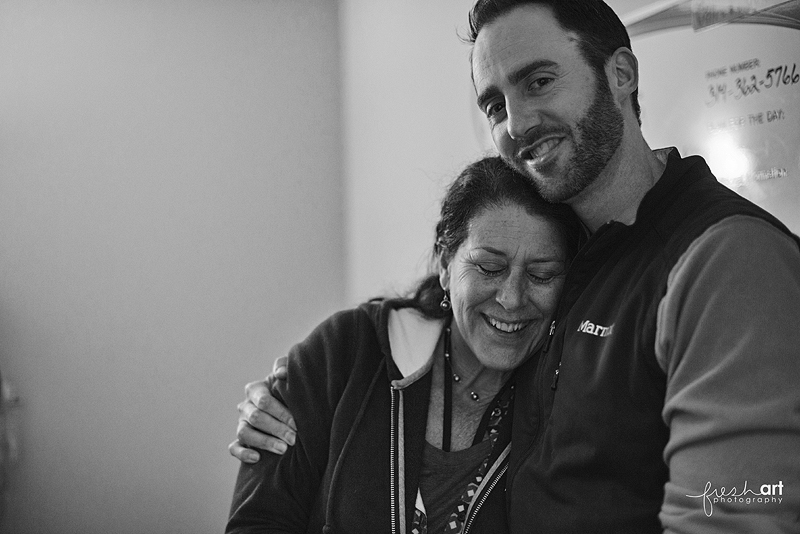 I can't forget Issac's sweet mom either. She was there all afternoon and such a kind spirit. They are both blessed and have great examples of parenthood to follow now!
When I left Sunday afternoon we were all praying that her labs were good enough to allow them to wait until morning for the delivery and they were! Such a huge blessing where every second counts that Collins stays in that belly!
I got back to the hospital around 4:45am the next morning for the c-section.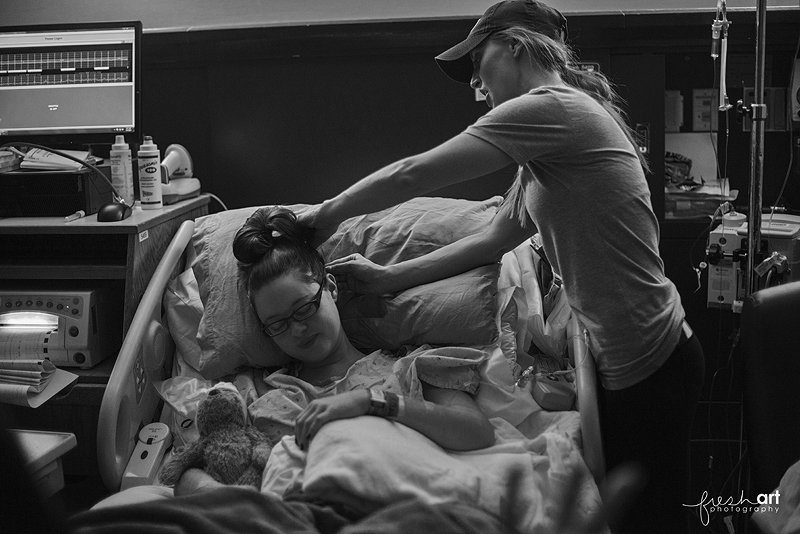 Courtnye's friend, Nicole, was amazing. She was there the entire time and was such a positive and fun presence in the room!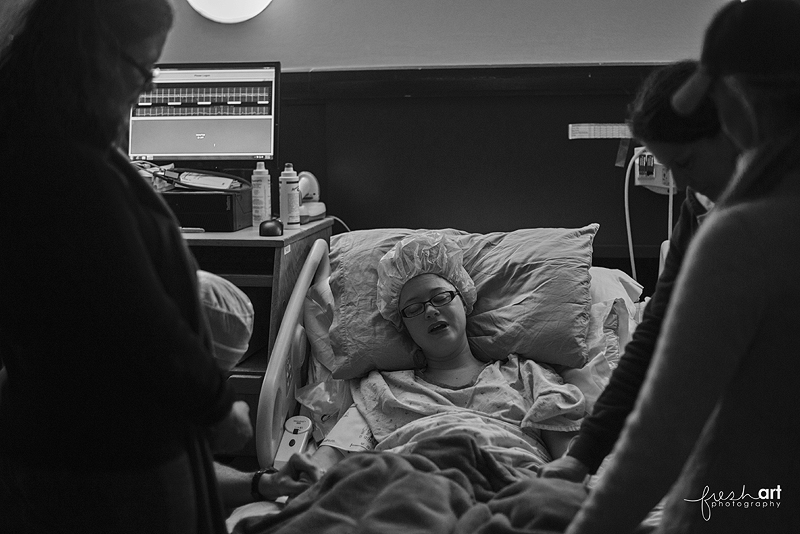 I love that Courtnye prayed just before being taken back to the operating room. Such strong faith.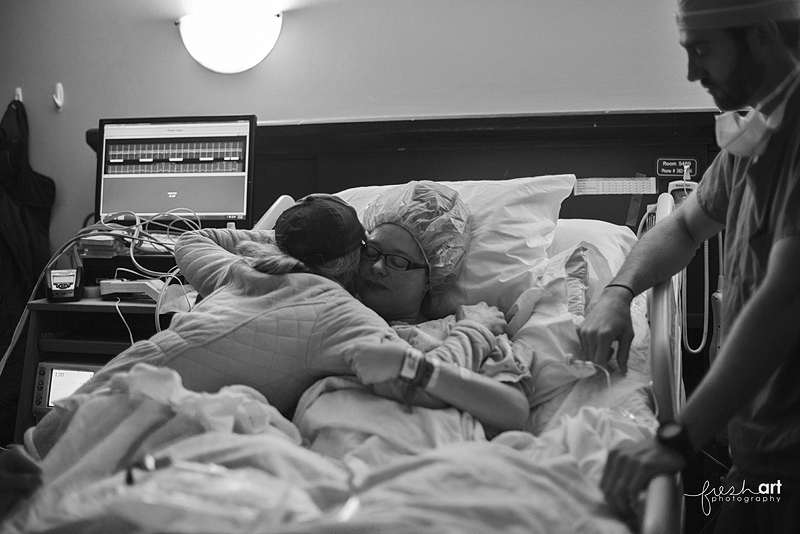 I think the waiting was definitely the hardest for their family.
This was such a high-risk delivery the room was completely full of nurses, doctors, residents, etc. Issac is an anesthesiologist at Barnes-Jewish Hospital and I'm guessing that's why they let me back because I've been kept out of less complicated cesarean births before! It was a huge honor to be trusted to be back there though and one I didn't take lightly. There truly is a skill with birth photography as to know when to step back to stay out of the way, when to move in to take the shot and when to not take the shot for privacy sake. You are there at someone's most vulnerable moment and you have to be careful with that trust.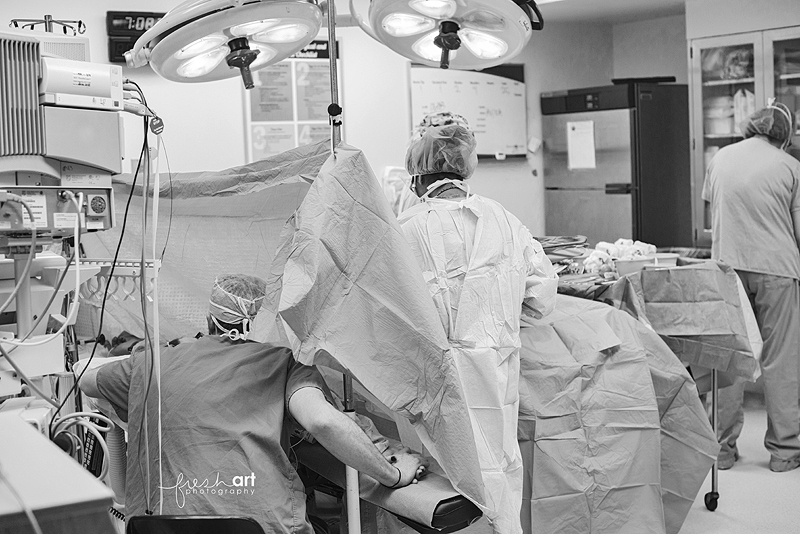 Sweet baby Collins!
And SMALL WORLD alert – the doc baby catching works with my good friend Jen in her pediatrician office! When they made the connection it was pretty neat!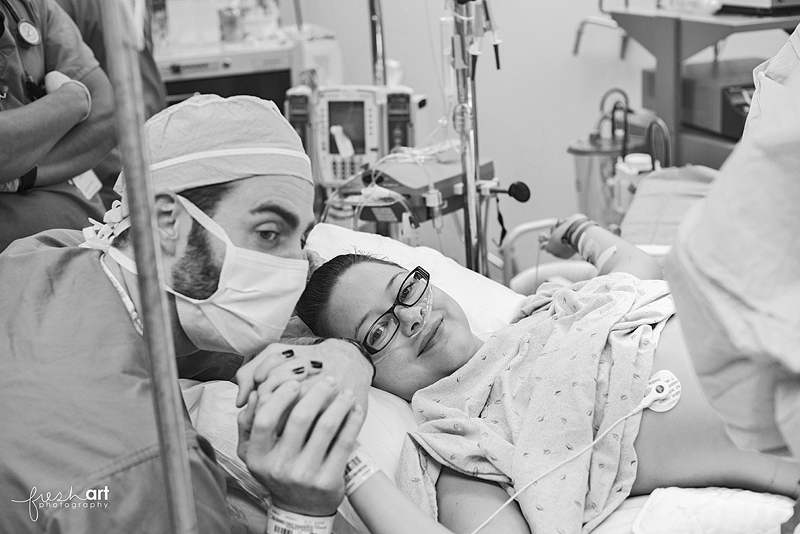 Isn't Courtnye just gorgeous even in the midst of surgery?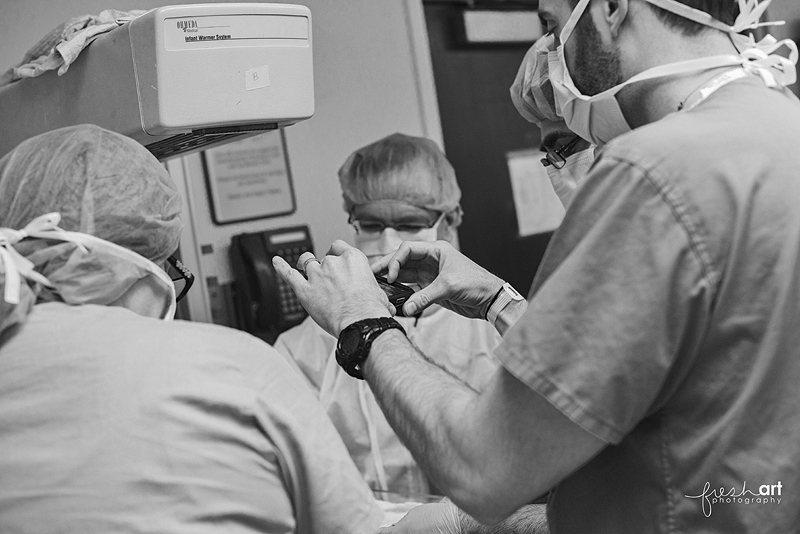 Proud Dad taking her first photos!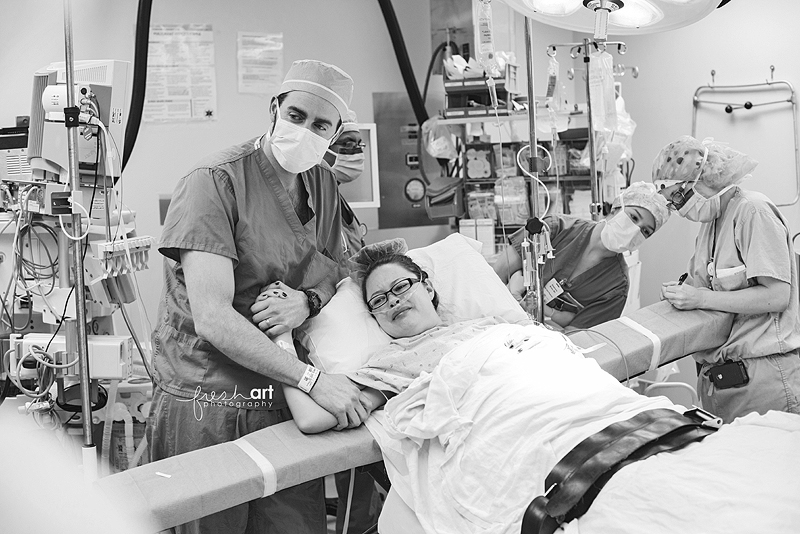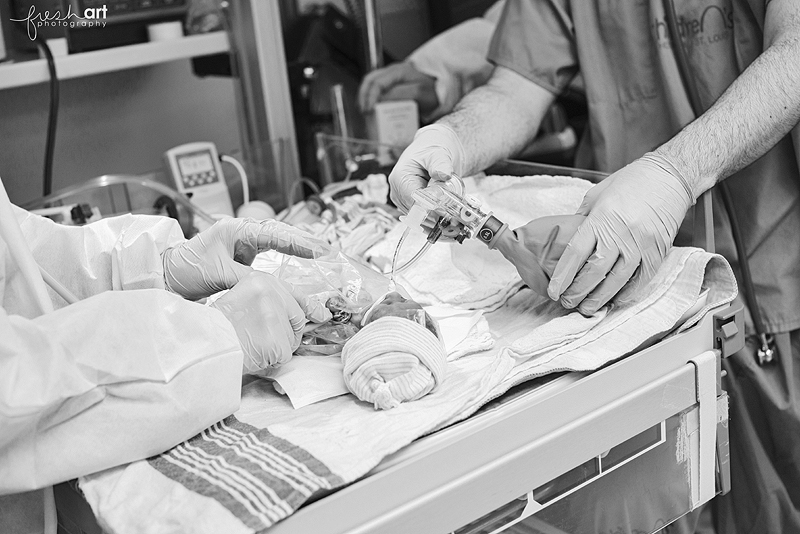 Collins came out a fighter!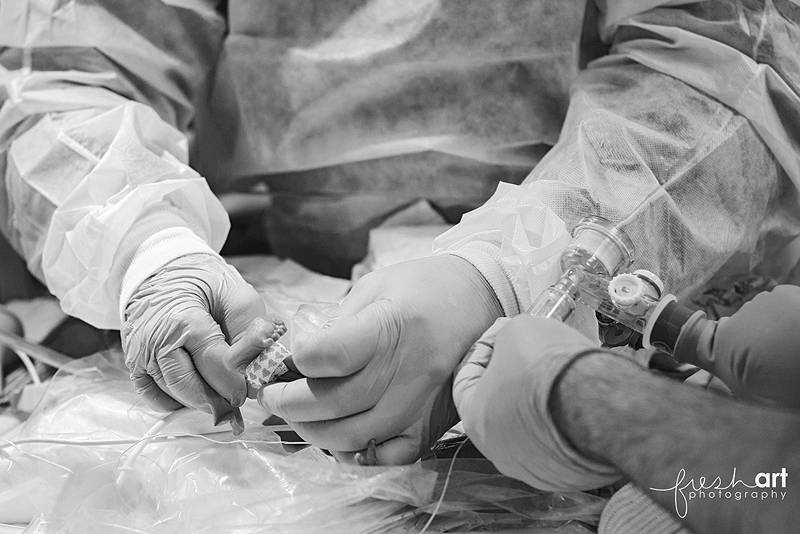 Her sweet teeny tiny foot stole my heart!
Getting ready to head over to the NICU at Children's Hospital but first a quick stop for Mom to see her new baby girl.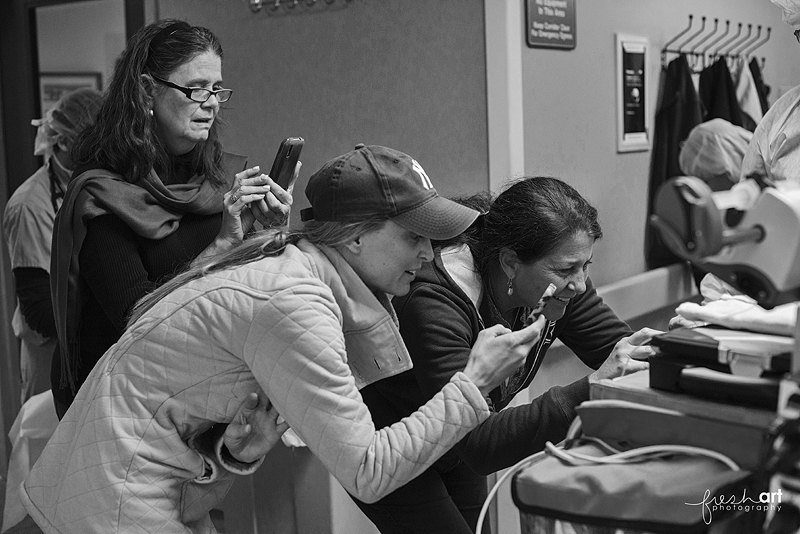 Collins already has a pretty amazing fan club!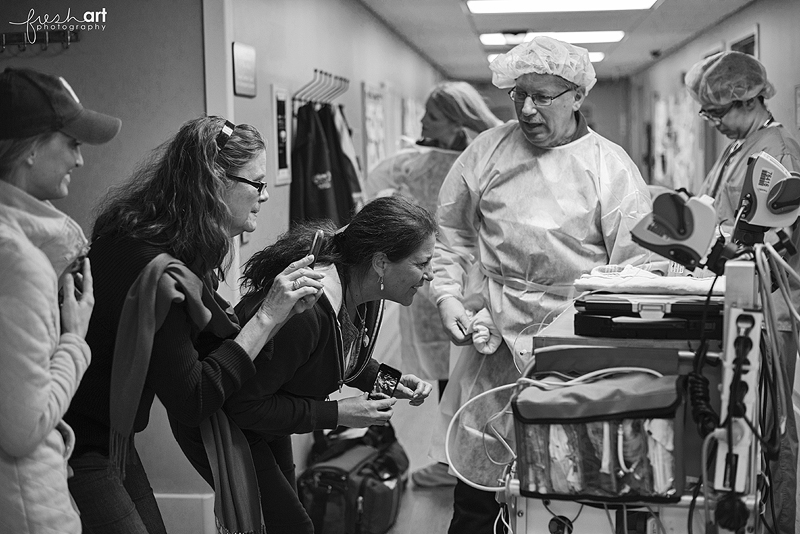 Walking through the maze over to St. Louis Children's Hospital NICU.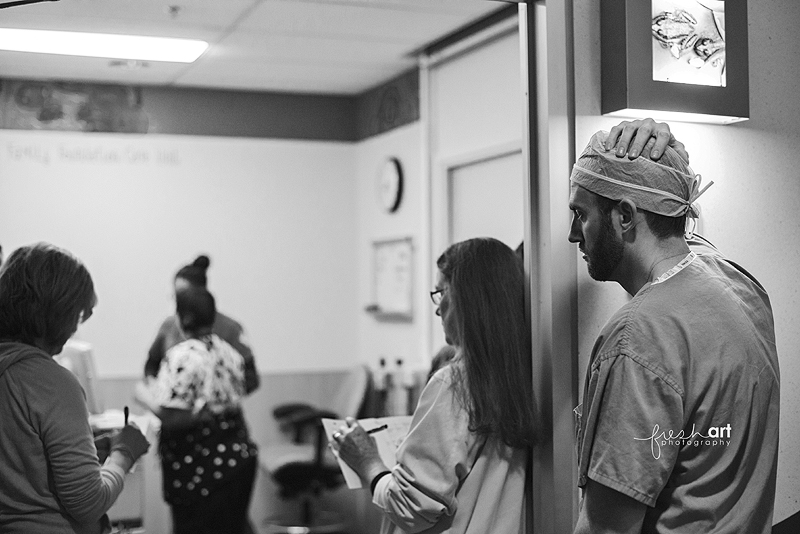 Issac standing outside Collins' new home for a while. She is in an area of the NICU I know well. When I saw who her nurse was, someone I've known for several years, I just knew God's hand was in this. Her nurse that first day had seen my post on FB the night before and had prayed for Collins before she was even born. How incredible is that? I love Children's NICU. There are some really good souls there.
Measuring her sweet tiny body.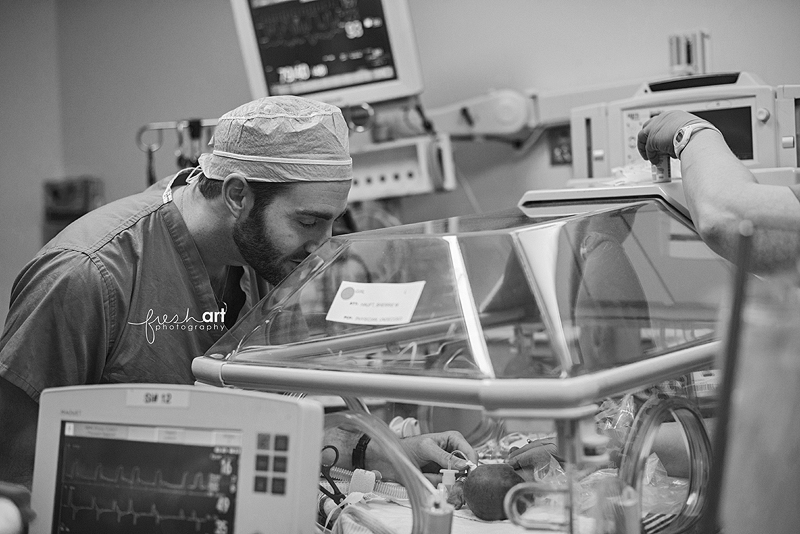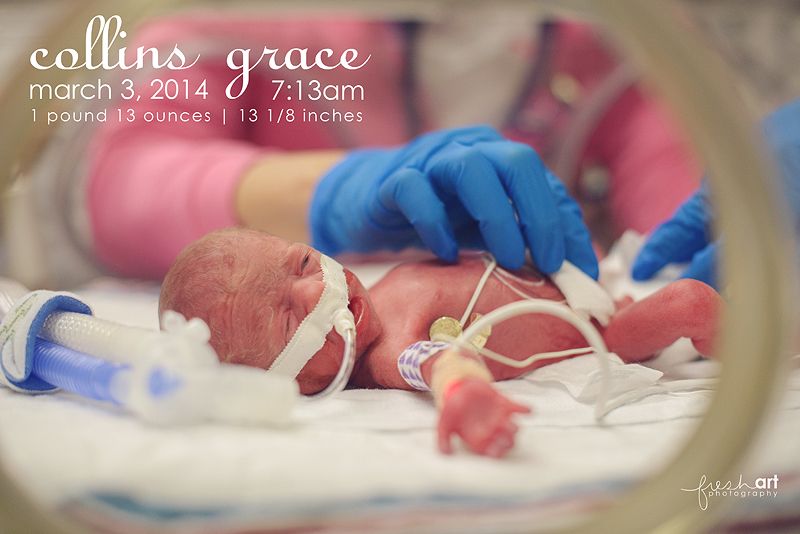 Whenever I book a birth I mention to the parents that in case something happens they should know I have a lot of experience in the NICU. I say it because I want them to know they can call me even if it's before the normal time period I'm on call for their birth but I honestly never really think they're going to use that particular skill set I possess. And no one ever has before. But Courtnye and Issac did. They had to deliver at 27 weeks. Their baby girl is there in the NICU fighting to gain weight and make all those tiny but HUGE steps premies make every hour of every day. People have asked me before why I have done infant bereavement photography or NICU photography, because it can be so hard, but I've always trusted that God would use me when needed. I'm so glad I was able to be there for them for those two days and I am happy to go back this week and capture them together as a family. I hope to be there when they can finally hold her and when she's breathing on her on and on the day she goes home. This sweet little life is amazing and beautiful and already blessing those around her.
Continued prayers for this family would be so welcomed.