I have to start with the back story.
A few years ago Chris and I got to sneak away for our anniversary weekend so we went to the Allen family lake house at Indian Hills Lake in Cuba, MO. We love it at the lake house and a couple of kid free days was exactly what we needed. We ended up exploring that area of the state a lot while we were there and I actually have the marked up map framed on our wall b/c it was one of the best weekends ever! In the midst of exploring we came across Bem General, a super cute antique store in Bem, MO which is so tiny my dad would say, "if you blink, you'd miss it!" It's true. Bem is tiny. But the porch was so welcoming we spun the car around and went inside the store. I left with a cute little blue table that lives in our living room but most importantly, I left with two new friends… owners Robin and April Adkinson.
I adore this mom and daughter team. We talked about women-run businesses, blogging, social media, etc. while we were there (I think Chris went and sat on the porch while we chatted!). Then of course we found each other on FB and stayed in touch.
Fast forward to the next summer and I texted April one weekend we were in town and she said she'd love to see us so we took the kids and our friends that were visiting the lake with us over to the store. April asked if the kids would want to see all the animals on her farm so we all followed her to her farm, Hydrangea Farm. It was literally the most beautiful farm I've ever seen. I blogged about it HERE!
Later that fall April let me take a client to her farm for a photo session because since visiting her that summer I was desperate to photograph out there! HERE is that gorgeous session styled by the fabulous Katie Mohr!
SO when April called me to ask if I'd consider photographing her fall wedding I about keeled over (even though I don't officially shoot weddings!). I just KNEW it would be amazing with her and her mom planning it all! Sit back and enjoy this absolutely stunning late fall outdoor wedding!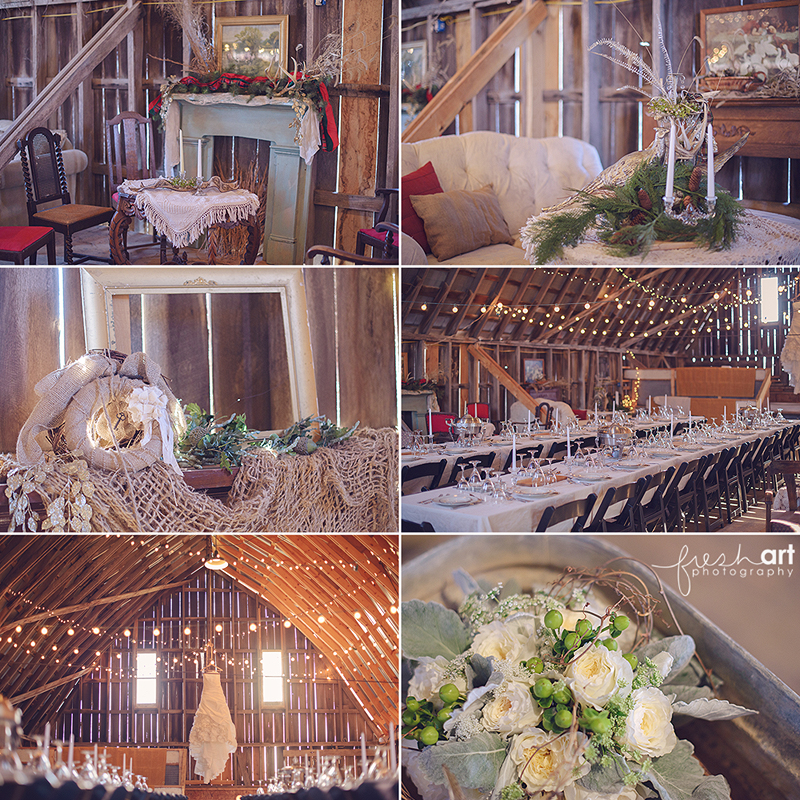 They had the ceremony about a quarter mile hike down from the barn to the creek but the reception was in April's mom and dad's 100+ year old barn. People could eat on the first floor or upstairs in the loft and it was all gorgeous but the loft had me at hello! All along the edges they had little vignettes with antique mantles, chairs and sofas. It was just beautiful.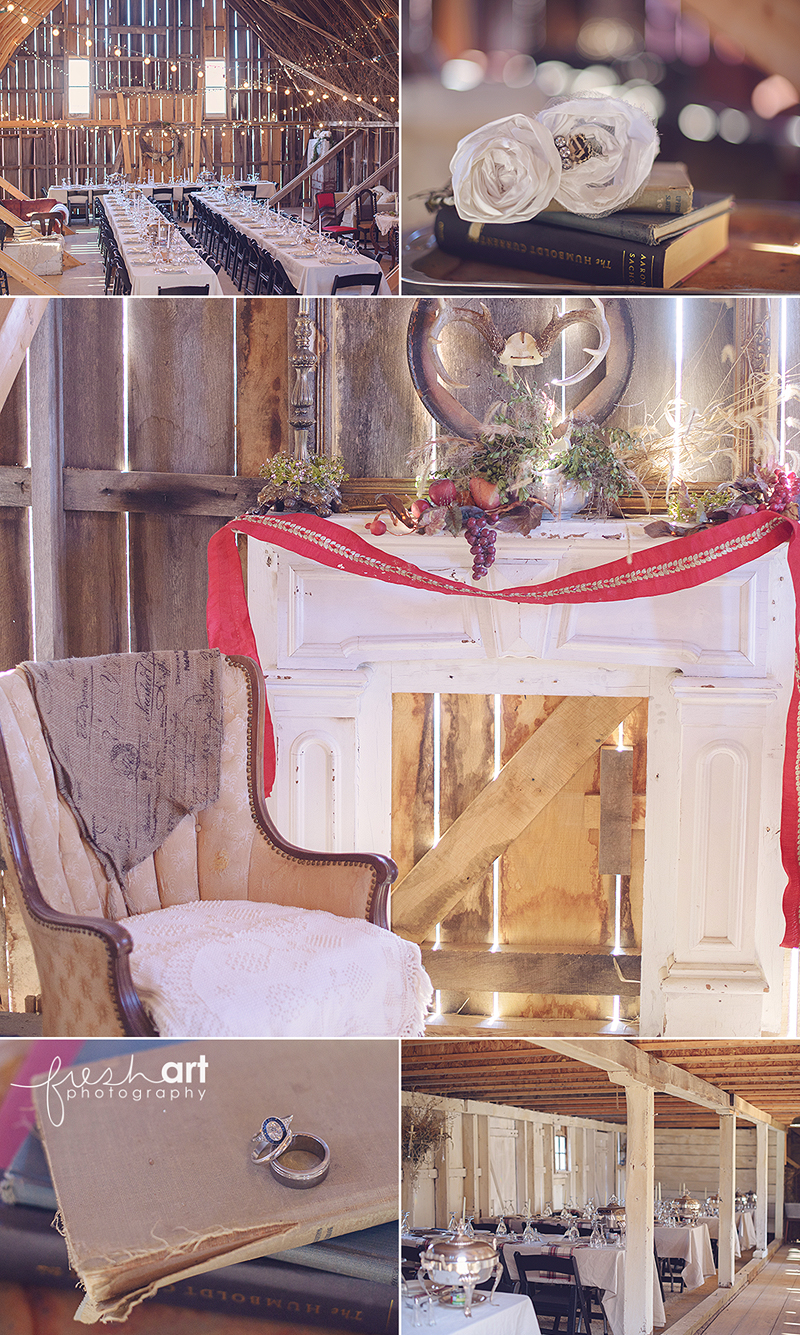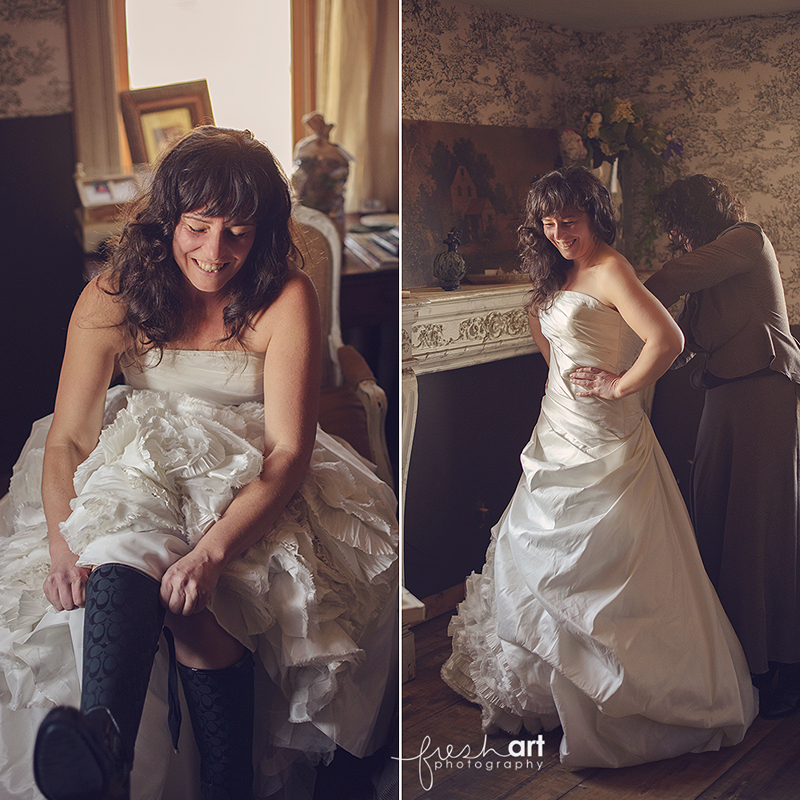 April got ready in her mom and dad's bedroom. It had the softest light – I was in love!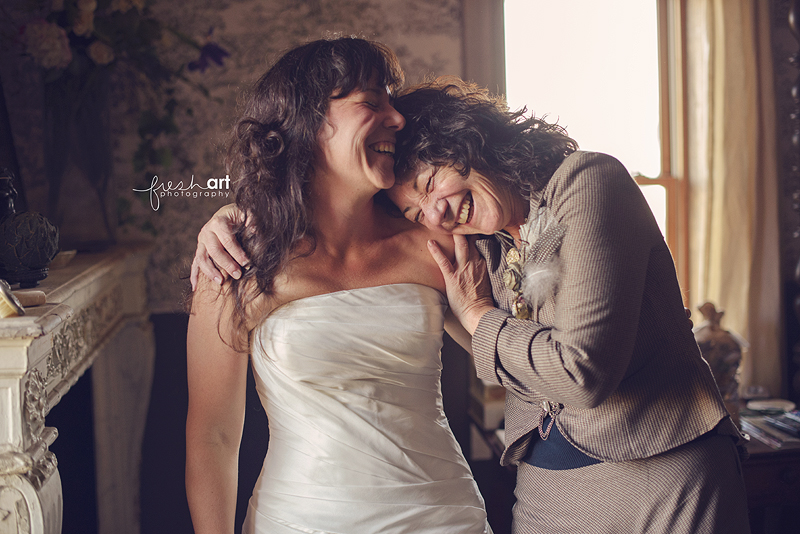 This photo alone makes me want to reconsider my no-wedding policy! It makes me so happy!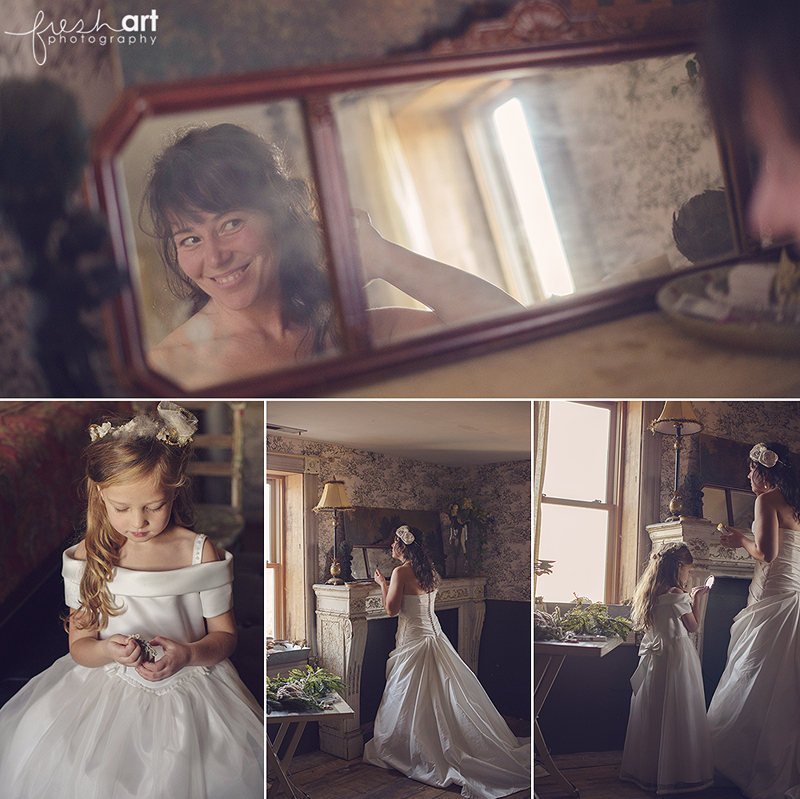 Watching April and David's daughter, Ella, get ready with her mom was almost magical.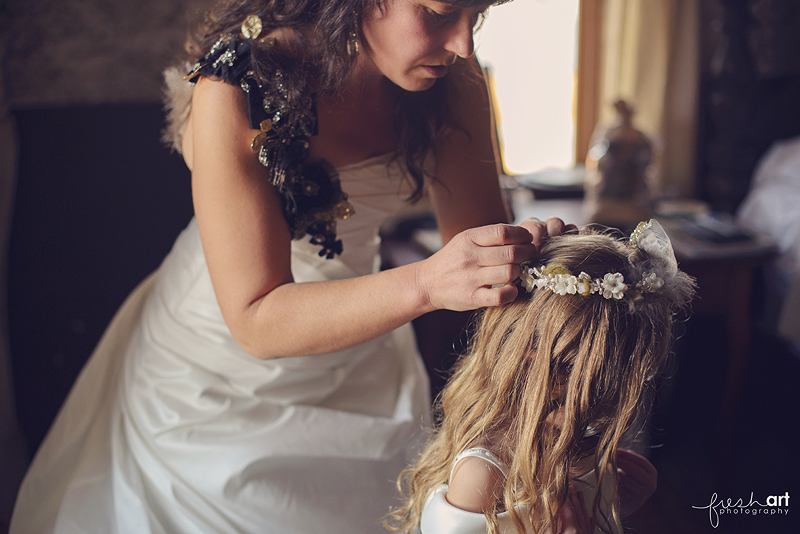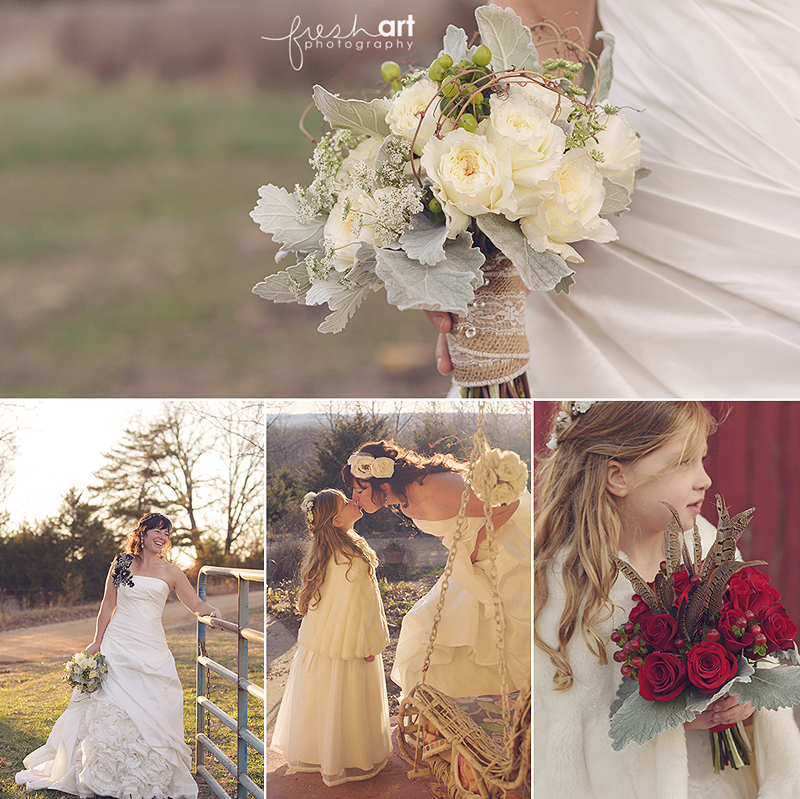 April and her dad rode down the big hill on horses. I can't say too many times how magical this wedding was – do you see the horse hooves painted gold? Perfection.
Her mom and sister watching them come in on the horses.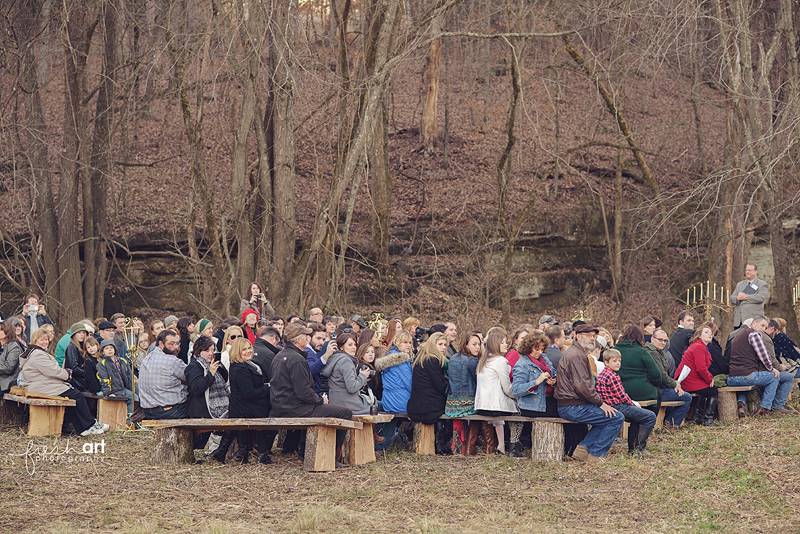 They made all of the benches their friends and family sat on! It was COLD that day and they had about a dozen bonfires all over – the candle light as the sun went down, the handmade benches, the furs to keep warm and the bonfires made it feel like a movie set. My good friend Jen was with me and we kept looking at each other in awe because it was too beautiful for words!
This is the moment they realized no one had the rings! And it would have taken too long to hike back up to the farm so they went on without them! It was pretty funny and kudos to April for taking it all in stride!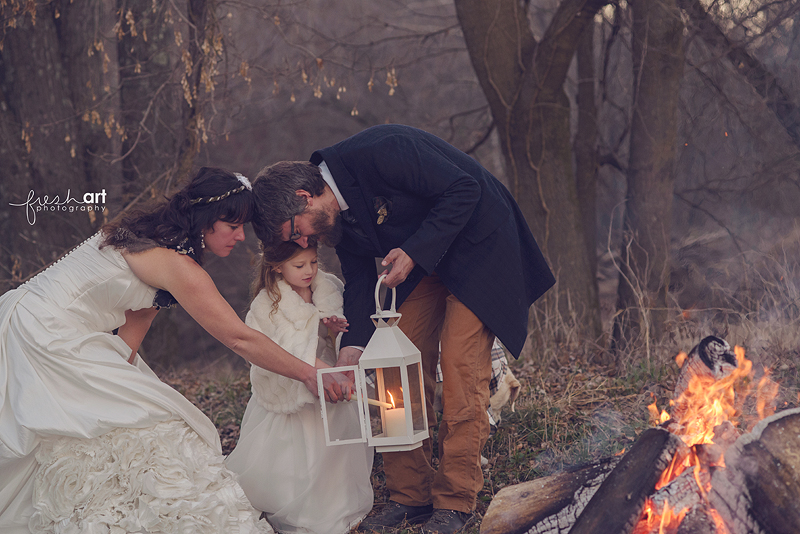 Lighting their unity candle as a family.
MARRIED!
This little tent had apple cider and snacks along with a wood burning stove inside (see the peek of the stove pipe?) – they also had an antique iron bed down there and this is where April and David spent their wedding night! Is that not the most romantic thing you've ever heard?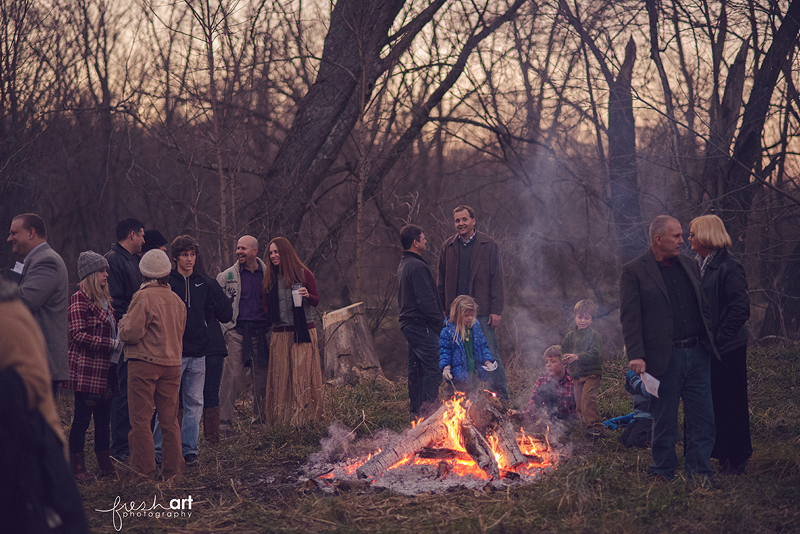 After the receiving line and as the fires died down everyone headed up to the reception in the barn.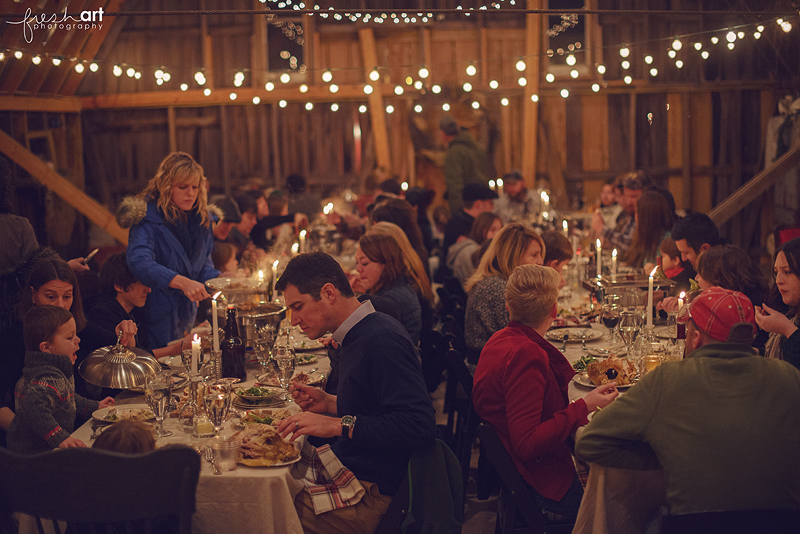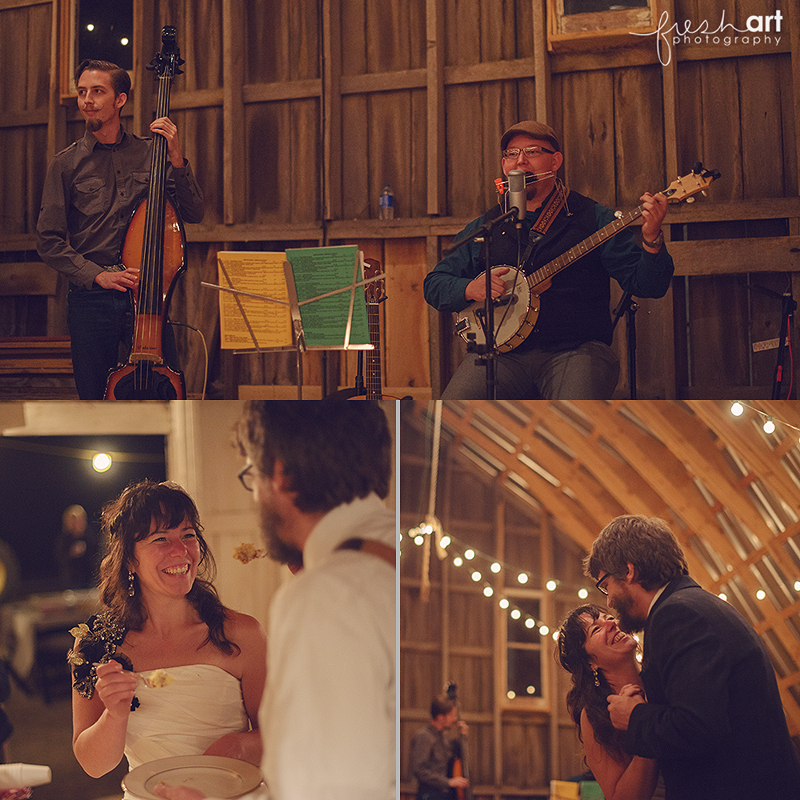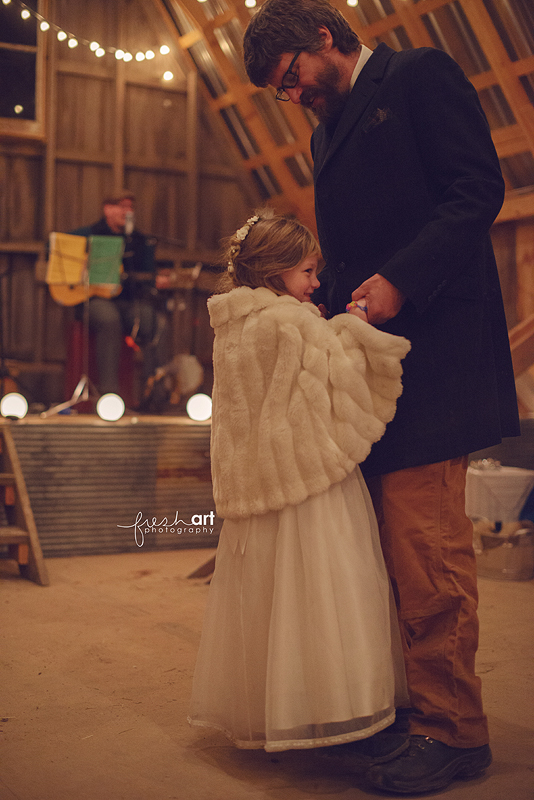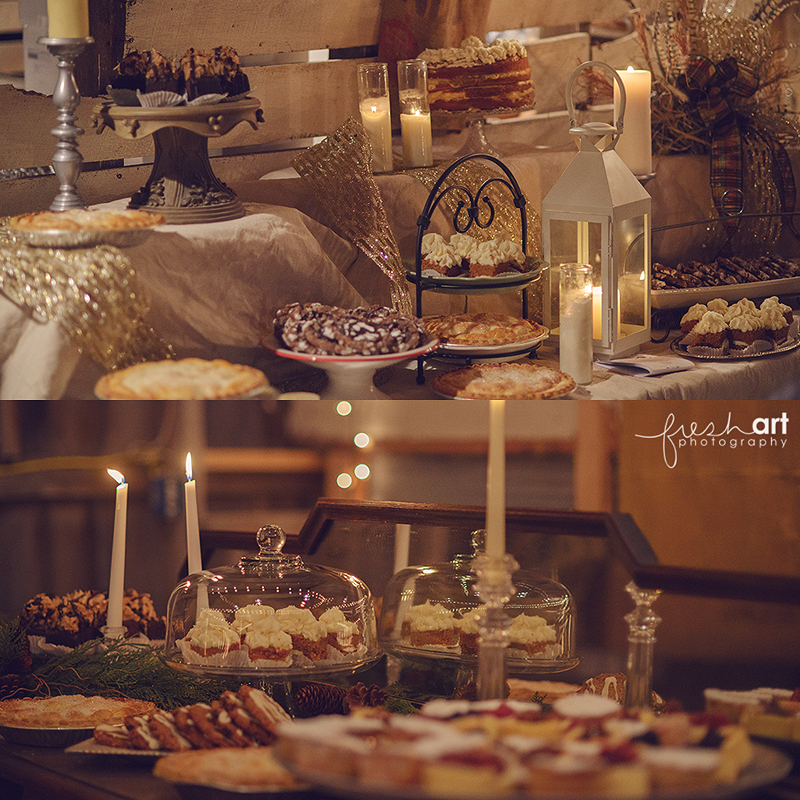 They had two antique buffets set up with their desserts – again – it all just looked magical!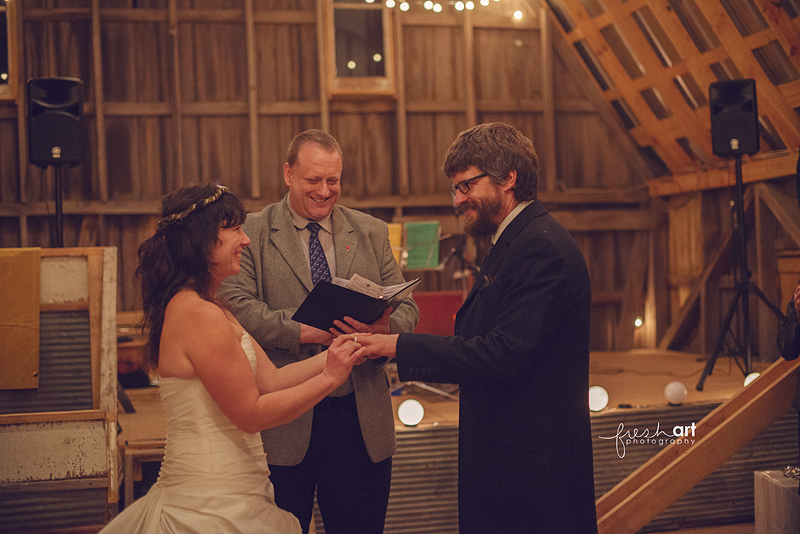 And at the very end they were finally able to exchange rings!
If you want to follow April and Robin's adventures look up Bem General on Facebook or Instagram! They always have something new going on there!