This was such a FUN session!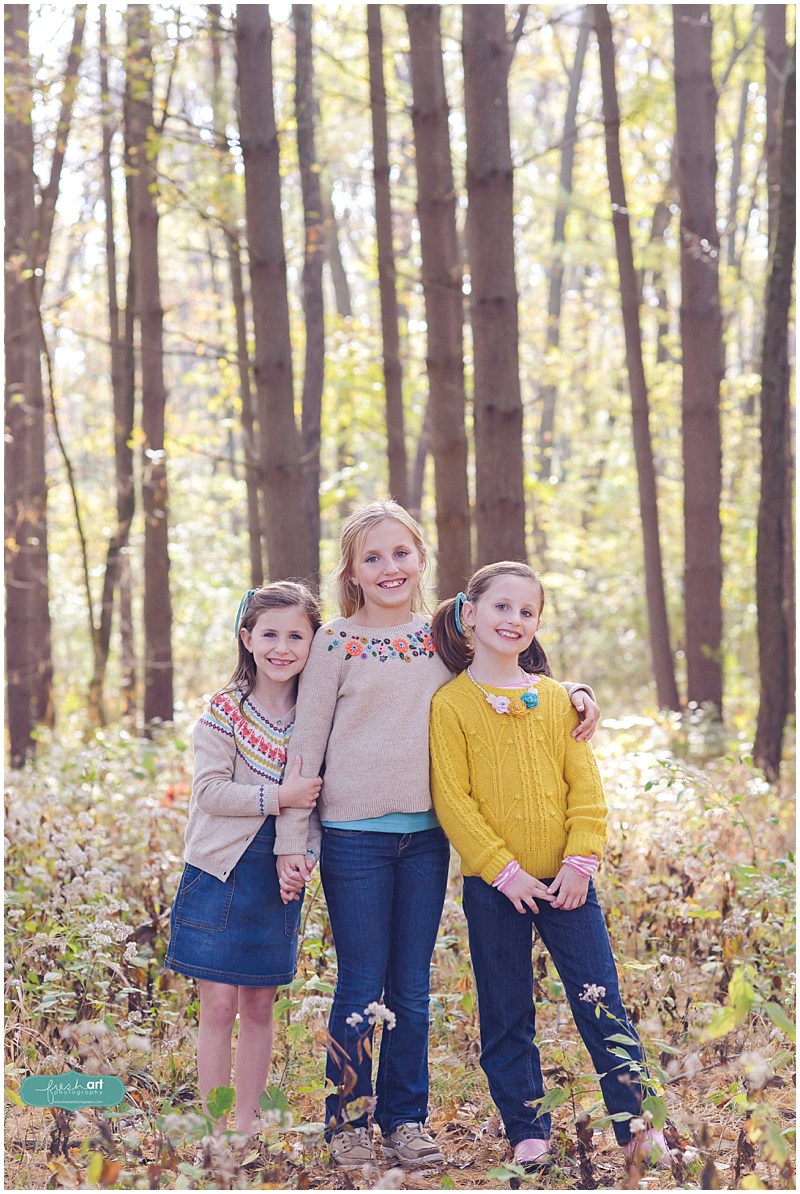 This pine forest was my favorite place to shoot this fall but this was my first time there in the morning – I love that the light is SO different but that it's still gorgeous!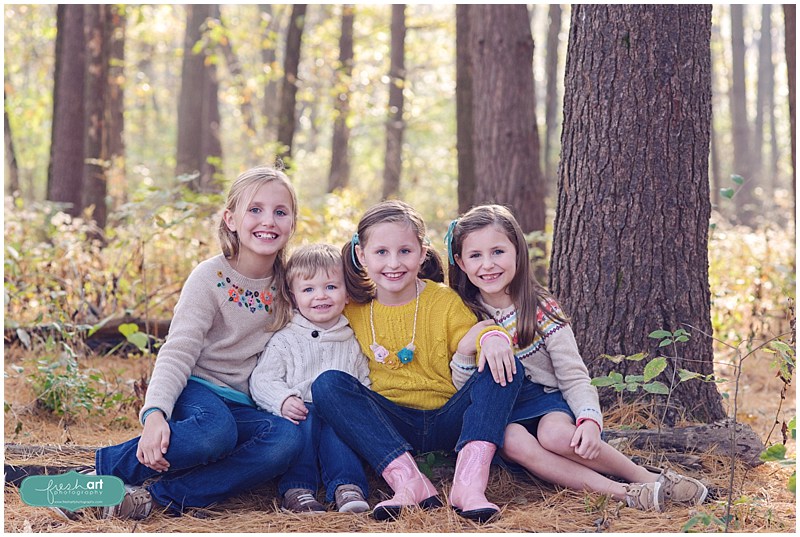 You really can shoot here year-round at any time of day! I love it!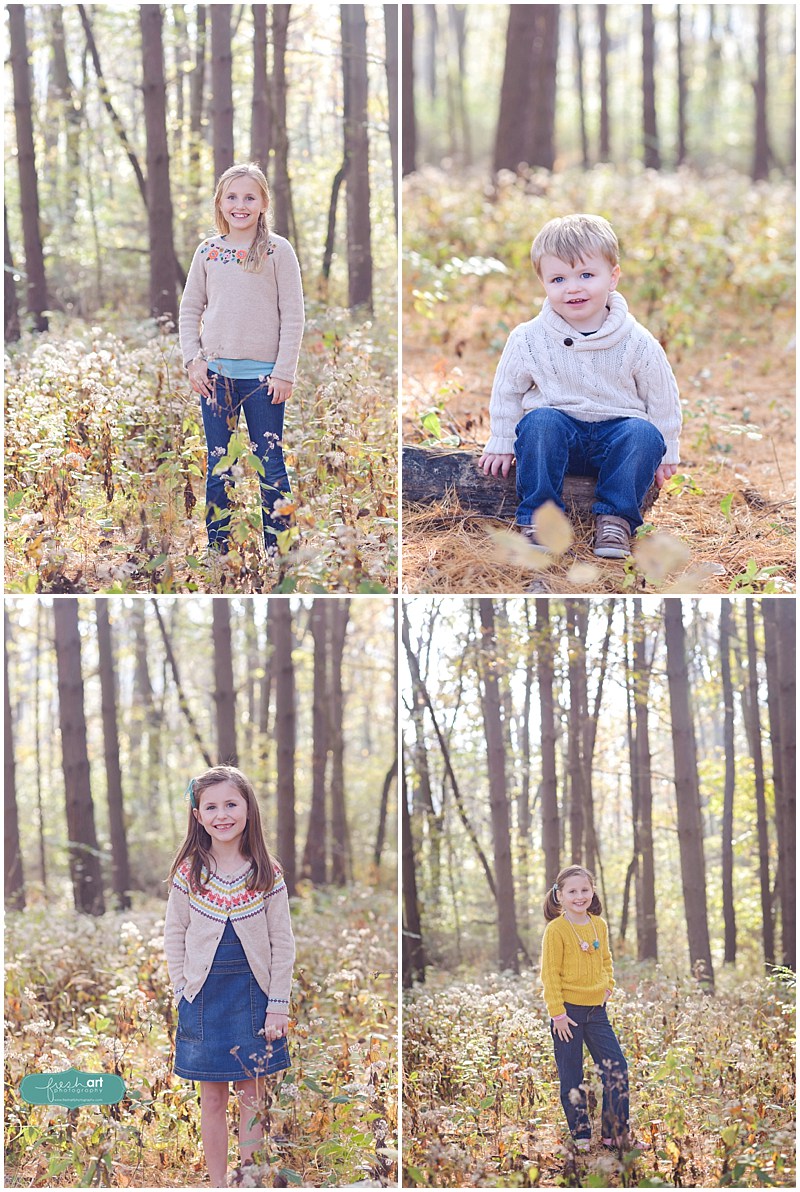 And the forest is amazing but how CUTE are those kids? I love them! They are seriously the three most talented girls I've ever met and that little man will follow right in their footsteps!