I was asked recently to take some photos of The Gathering Webster site for a Methodist publication called The Missouri Methodists. It was a free gig but I was happy to do it! I love being able to give back to churches! The magazine wanted to show how you create a church at a school – the idea that's it's all temporary – so that's what I focused on! I guess more and more churches are doing something similar but the article hasn't been published yet so I'm not exactly sure what the focus will be on.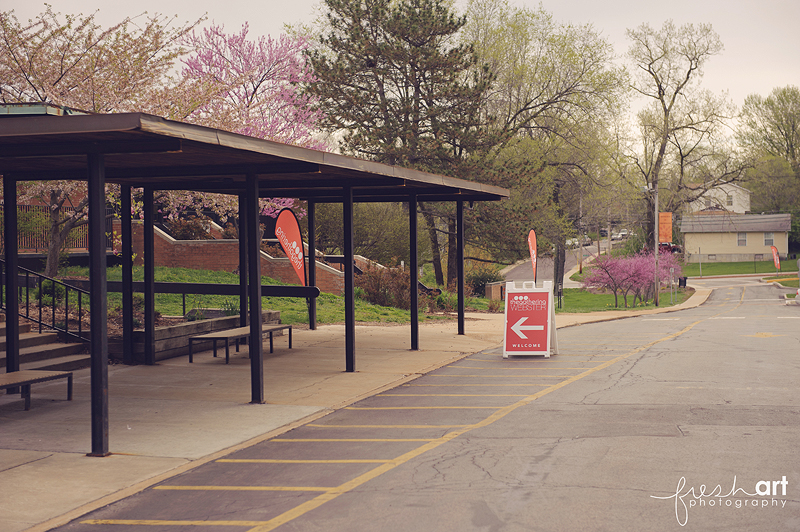 The Webster sit for The Gathering meets at Steeger Sixth Grade Center in Webster Groves.
I loved shooting some of the service but it was after the service was finished that I know is what the magazine would be most interested in because that's when the magic gets packed back up in bins and boxes to wait another week!
It's seriously a work of art the way it all gets packed up perfectly back into their trailer.
AND since I decided to share these this morning I thought I would also go ahead and share some images I took from the McCausland site also. I did these for The Gathering – they wanted some new photos for their website. This is the church we've been going to since August…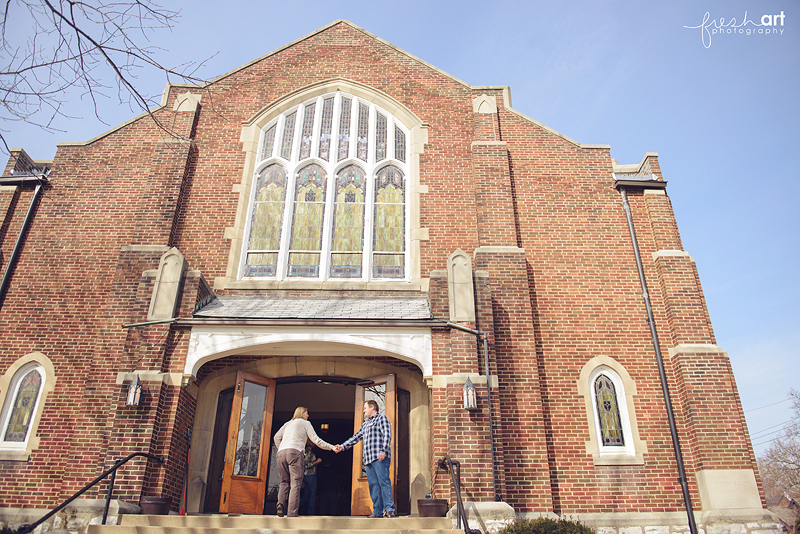 We haven't joined yet or anything but we love it so much. The hardest part has been the people – getting to know new people and missing our friends and family from our old church. When you are super involved in a church from baptism to marriage to kids there will never be another church that can take its place. I'm realizing more and more that we will never have the relationships we had at Emmanuel and we will always miss our friends. That part has been and continues to be really hard – like this ache I feel. It's made for a pretty lonely year for me actually.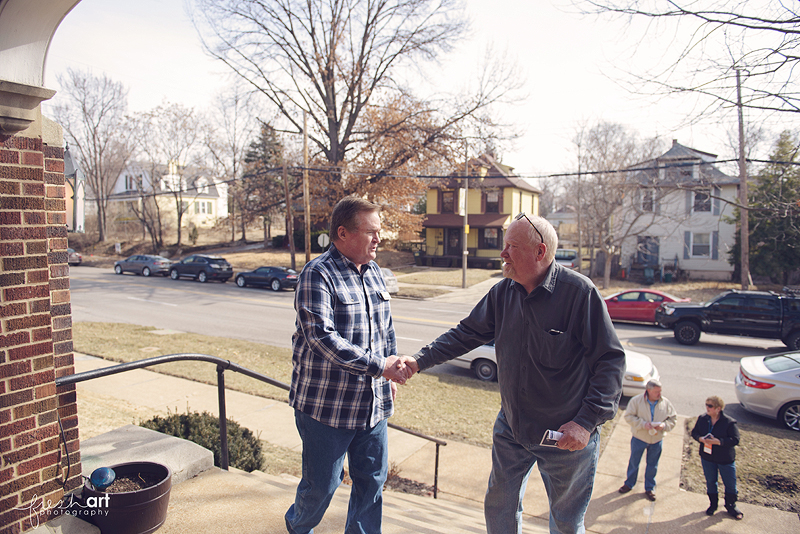 BUT there is a lot of good too.
The biggest blessing has been the learning. Every Sunday we LEARN. That's amazing. I never learned much at Emmanuel (I know this is personal and that a lot of people there get a lot out of the service and sermons so please don't read that as a slam to our old church – this is all just about ME and my faith) and since high school have sought churches that are great at teaching. To leave a service and be excited to talk to Chris about the sermon is still a new and fun concept to me! I'm not sure Chris would say this, but I think it's strengthened our marriage too. We have had some really amazing conversations that have come about from a sermon.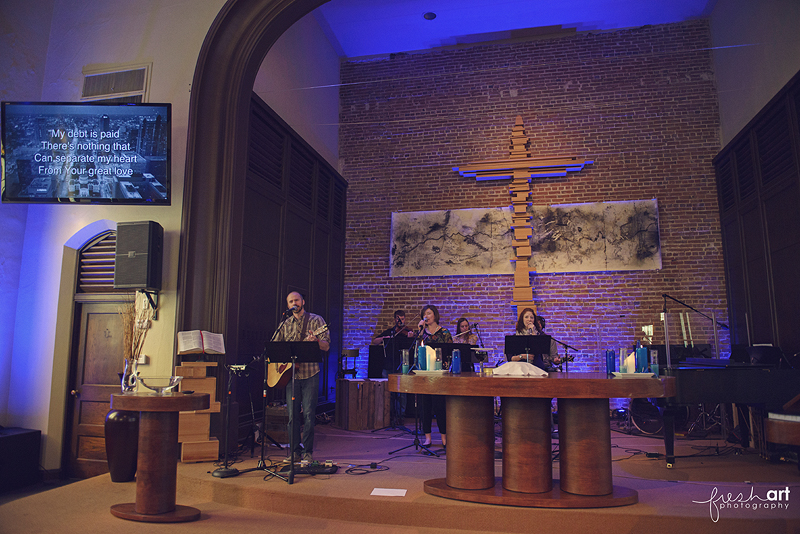 Another amazing thing is that Chris is learning a lot too I think. As soon as the sermon started he used to use the program to create soccer practice plans or create new set pieces. Now he takes sermon notes. I love that.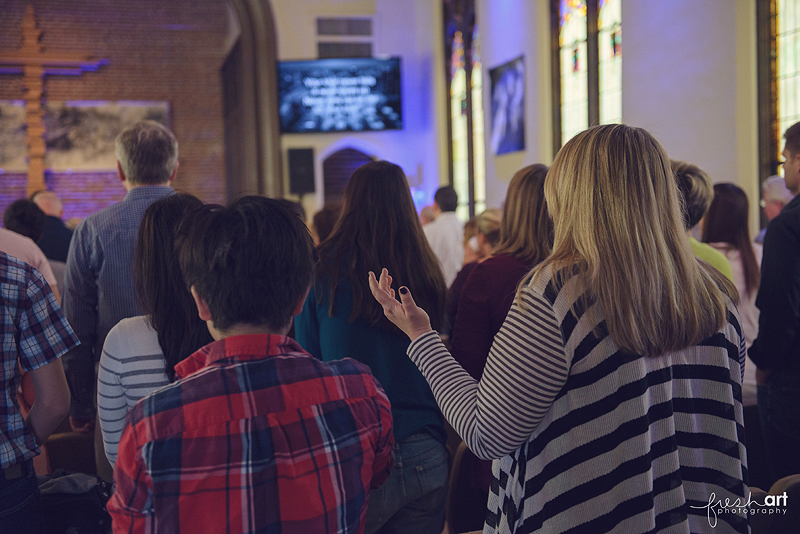 Besides the awesome teaching I love the music – worship music has always been a love of mine (Joy FM plays almost constantly in our car!) and it's so nice to have that in church again (for a while before we were married I went to Greentree Church and loved the music there too – so it's been over 10 years since I've had this kind of music in church).
I love that they do sermon series – I love getting excited for Sunday to roll around to hear the next part of the series. I love that people have notebooks and Bibles in church. I've yearned for this kind of teaching for a really long time.
I had a meeting one day a while back with someone on staff at The Gathering and I told her I felt like I needed to get involved and give back because at our old church I was always pretty involved. She said something to me that day that has stuck with me. She said that it was ok for the church to feed me for a while. It left me speechless. That's exactly what I've needed for a really long time – I yearn to be fed. To feel the Holy Spirit. To learn about Jesus and read the Bible and know God intimately again. I've felt really far from God for a long time so I am taking my time walking the road back to Him but every week that I take those tiny steps back to Him it feels amazing.
Because I grew up in an Episcopal church I really love that they do communion every Sunday – this is important to me.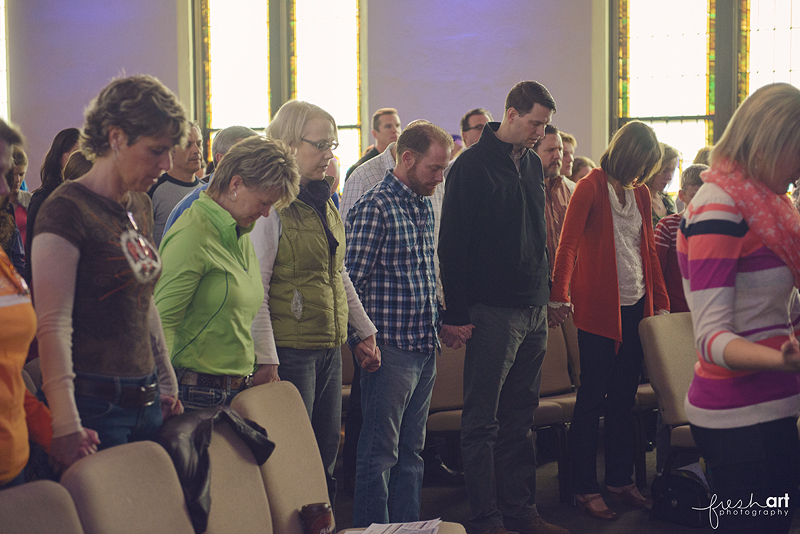 But THIS is when my heart exploded.
So our first Sunday visiting was hard. When I left Emmanuel I was really emotional. It had been coming for a very long time (lots of frustrations and hurts piled up over time plus the desire for something different finally pushed me to leave) but was the hardest thing I've ever done I think. I had a short list of churches to visit but The Gathering fit the things on my list that were more social – for example women in ministry is important to me as well as acceptance of LGBT among other things. I just wouldn't be able to raise my kids in a church that doesn't believe in gay marriage or isn't openly accepting of LGBT. That was really important.
ANYWAY – tangent – sorry!
SO I was emotional. The kids were nervous. We all were really. And when we walked in we saw some good friends. It was amazing and shocking because they had been going to Emmanuel too – so to know we were trying out a new church at the same time without telling the other was pretty comical. But also so comforting. Then suddenly they asked us to stand and hold hands for the Lord's Prayer.
Cue the tears.
That is one of my favorite traditions at Emmanuel. And over the years I've visited a lot of churches and had never seen anyone else do this. So when they asked us to even cross the aisle so that "no hand went unheld" I totally lost it. Tears were streaming down my cheeks and I felt like God was telling me we were home. It was powerful. I will never forget that moment for the rest of my life.
I didn't get a photo of this but wanted to mention my other favorite part of this church – the children's ministry. The kids are really learning there which makes me really happy but my favorite part is that once the service is over they wait in the kid's room for all the parents to gather and then they pray over the families. To have that kind of prayer is so important to me and was a huge missing piece for me at our old church. My kids still aren't 100% sold b/c they haven't made friends and still don't really know anyone – again it's the people – but we're sticking with it because Chris and I know it takes time to get to know people. Especially in a church as large as The Gathering.
This post was totally just to show you guys what I've been up to and also to give you an update on our church search! I've had people ask so I thought I would take a minute and share some of my heart.
Happy Monday friends!