Alright you guys. I've hit it. The time of year when Halloween parties are fast approaching so I have projects due for each kid's class, I'm starting to think about the fact that we have 20+ people over for dinner on Halloween, we have costumes to finish before Trunk or Treat at their school Friday and I have 18 sessions in the next two weeks not to mention all the ones I've had whose galleries, sneak peeks and other work flow items are coming due! WOW my calendar is scary right now! Great to be busy… just don't judge the circles under my eyes right now!
Now it's time to meet the K family! Their little man was hysterical and so much fun to chat with! His personality is way bigger than he is! Loved this sweet family and can't wait to see them around the area since they are in Webster like I am!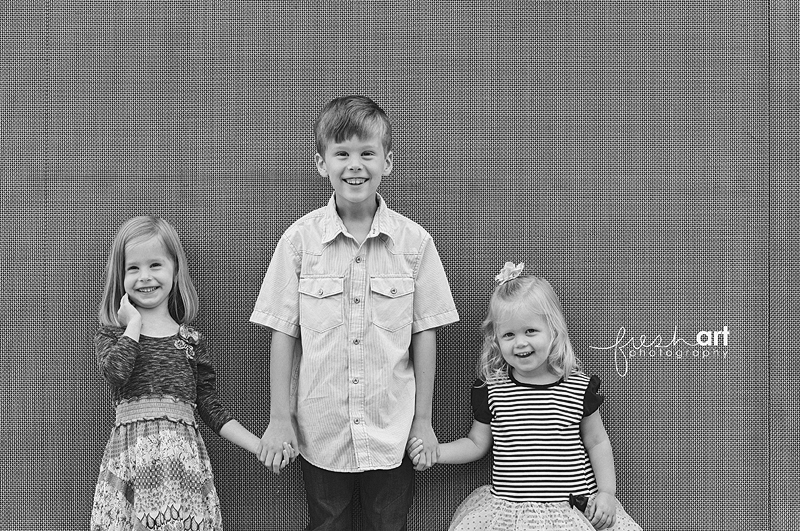 Aren't they the sweetest?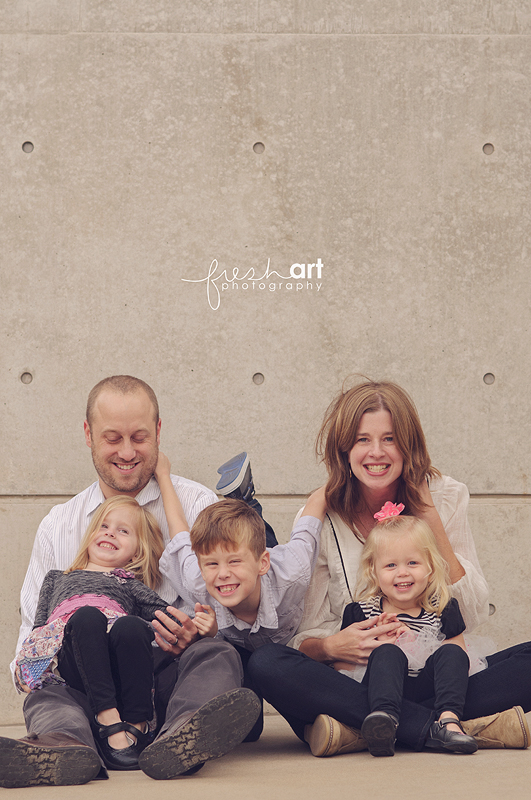 And this one is really an outtake because poor Mom's hair is all messed up (hard to keep perfect hair when your kids a jumping all over you!) but I still love it! Such a great representation of life with three little ones!
Those kids are so adorable!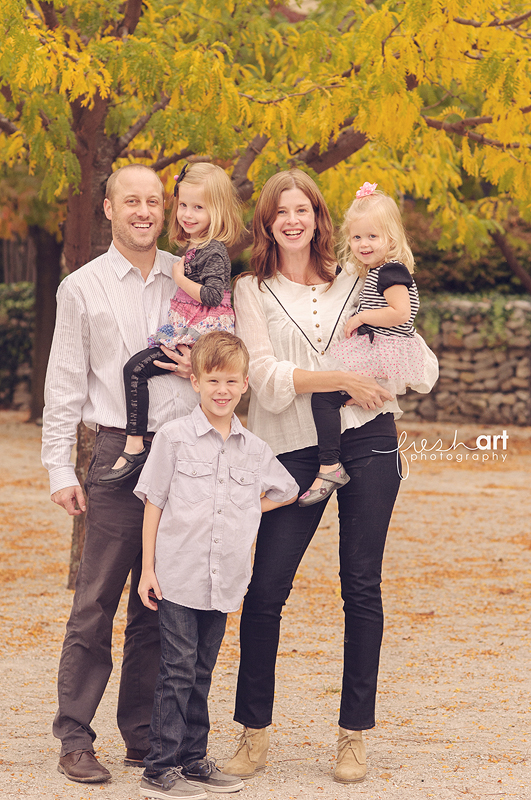 And we found a bit of fall color in the middle of the city! SO awesome!
Another shot I might not normally keep but what I love so much is that they are all touching in some way. Do you see the kids in the middle touching hands? I love the connection.
THANKS K family for hanging out with me in the city! Loved meeting you guys!