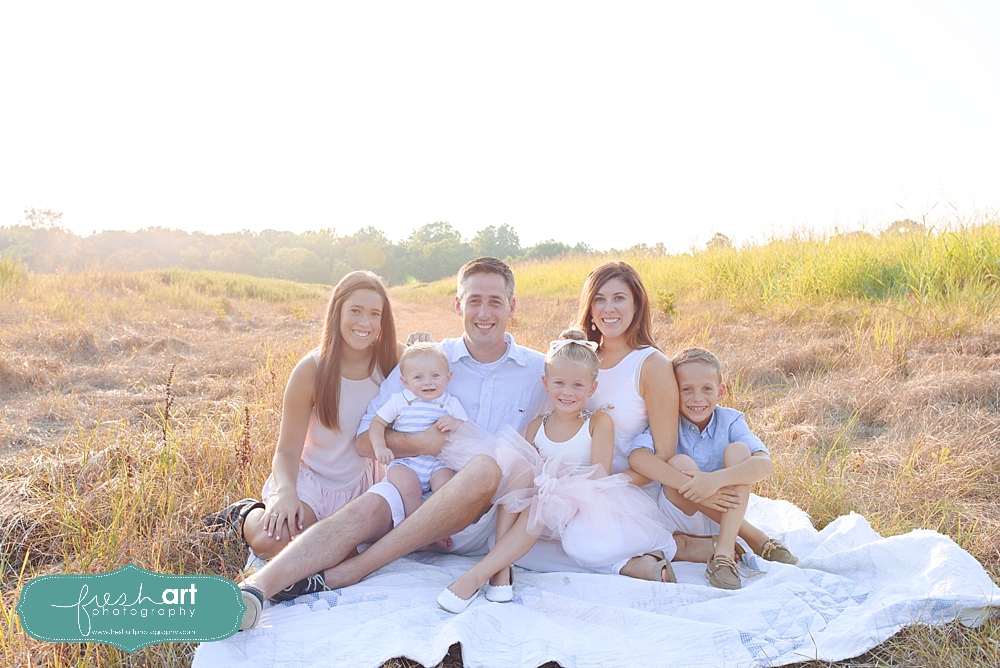 We took photos at this field last year too but mom loved them so much she wanted to do them again! I love that.
This spot has the best sunset b/c it's low so you get all that amazing last light of the day!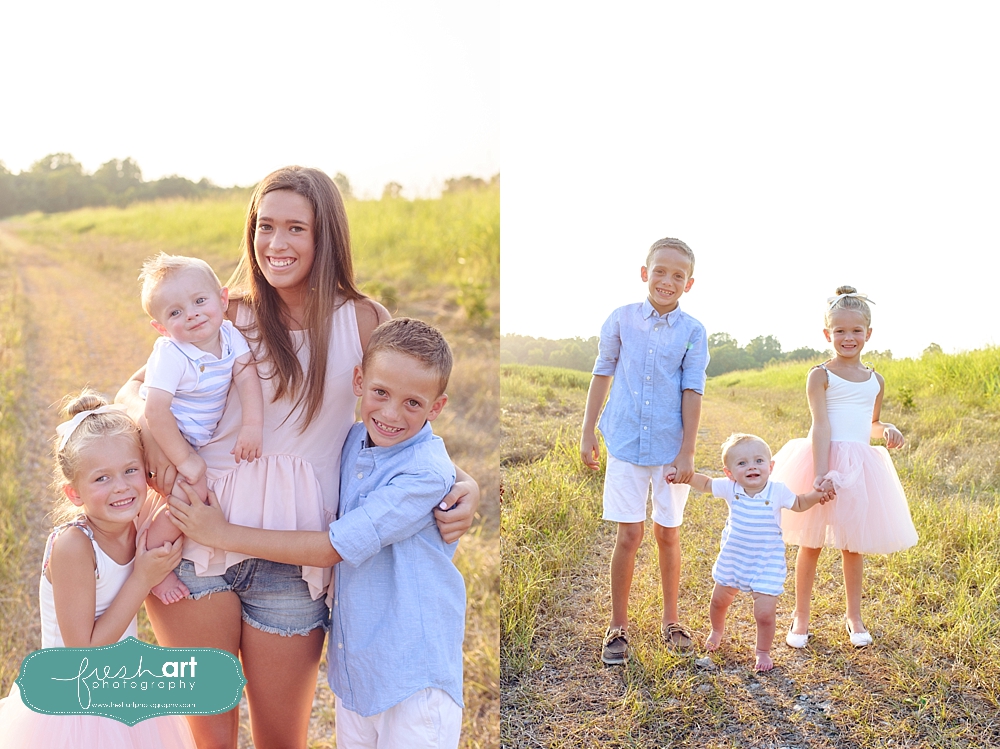 I should mention though that their outfits  were PERFECTION! Clothes can really make or break a session. I know that's hard to hear sometimes but it's true. If you struggle with putting outfits together just call me – i can help!
We were all sweating up a storm but somehow they looked flawless until the very end! I should start capturing how I look at the end of a summer session! HOT MESS CITY!
So thankful to have clients that trust me year after year.