So I actually DID capture this adorable family together but in case they use it for their Christmas card I'm not sharing those… so instead look at this outtake!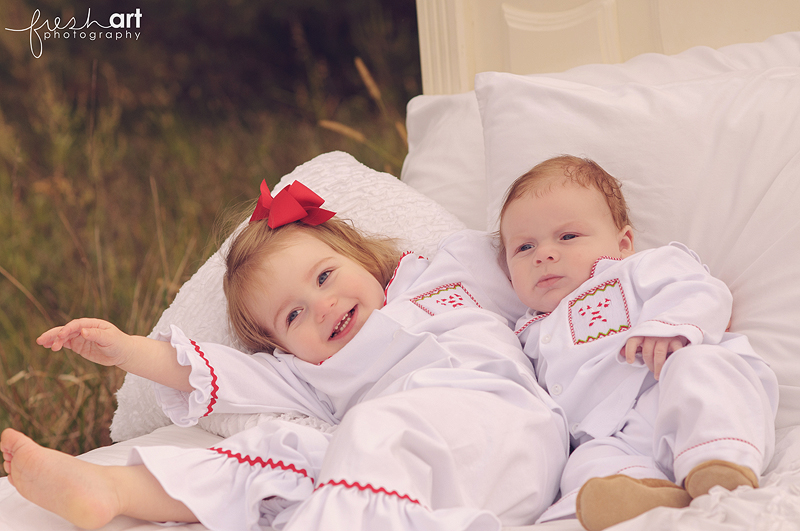 We tried so hard to get these two (under two!) together on the bed but big sister kept rolling away! Baby brother was so calm the entire time it cracked me up!
We had 20 minutes to capture two babies under two and it was only 50 degrees… Mom is the sweetest in the world and kept saying she wasn't expecting much but we got so many cute giggles I can't stand it! Their house is so full of love! Oh and if you're wondering why in the world that baby boy is shirtless in the cold it's because he had a HUGE spit-up and no other outfit! We took it off for two minutes, he smiled and we bundled him up in a blanket! Love that mom rolled with the punches!
Oh man I literally have the best clients!