This summer we went down to the Allen family lake house with my sister and her girls totally last minute one weekend when she was in town. We were just there for a few hours so the kids swam, Abbie skied for the first time in a LONG time and Sam got to tube for the first time ever! I've been sitting on these for a while and am finally getting around to blogging them!
First Abbie tried skiing and man she just popped up on her first try!
Then Bailey and Samantha went tubing together. We thought putting them together would make Sam feel more comfortable…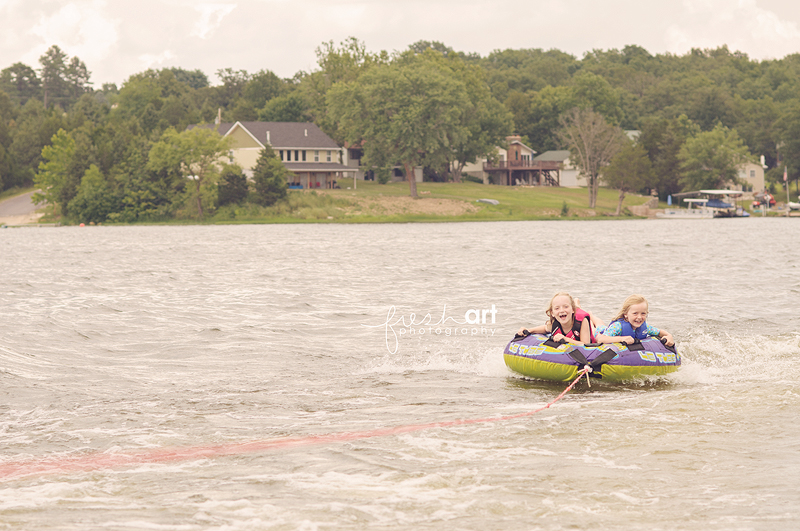 and it was great for a few minutes…
then we hit some waves…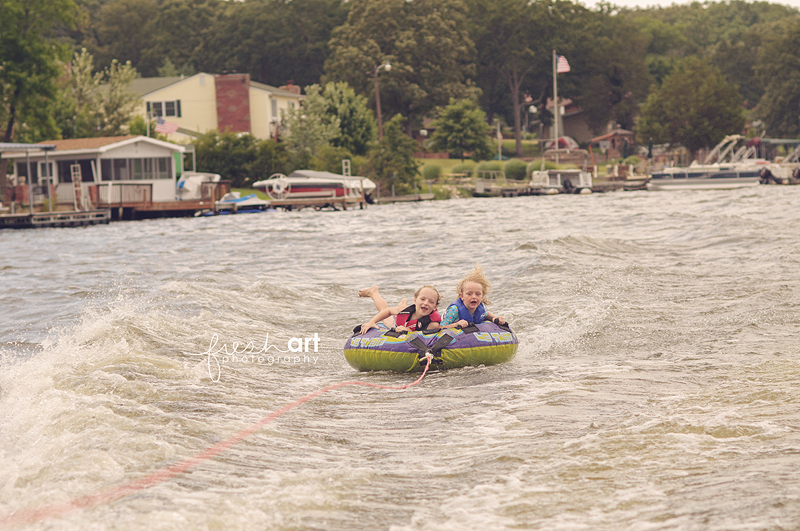 and it got super bumpy….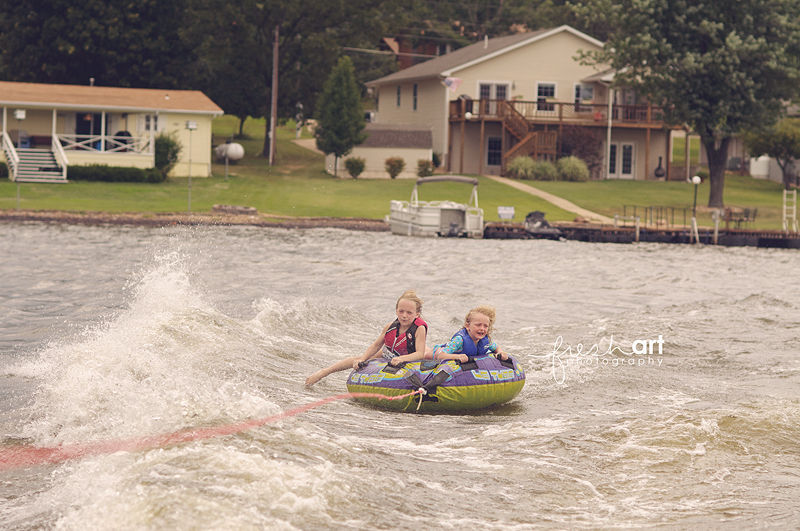 and Sam started to get scared….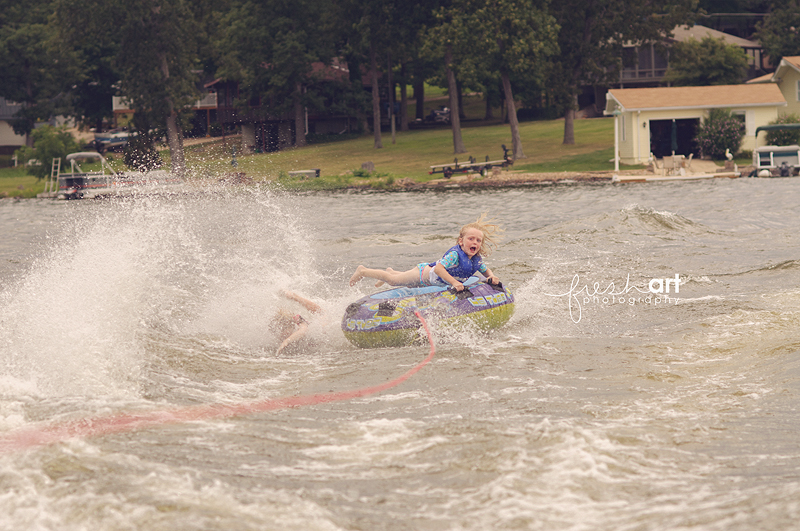 and then Bailey FLEW off…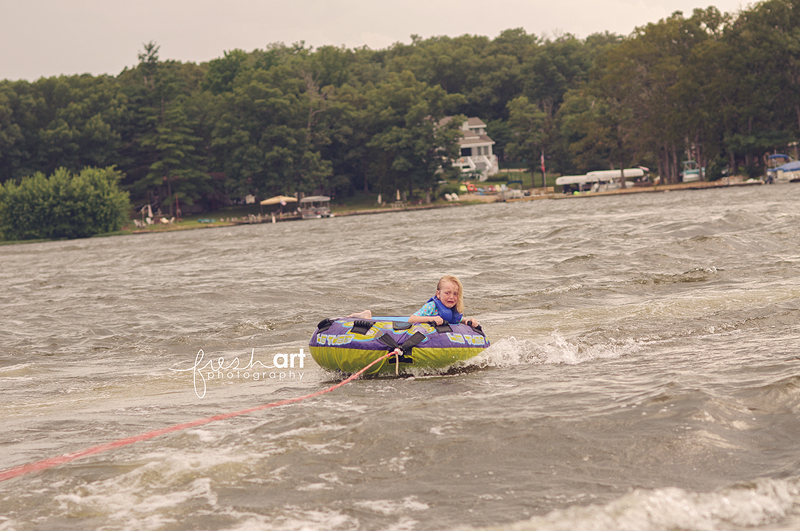 and Sam totally freaked out!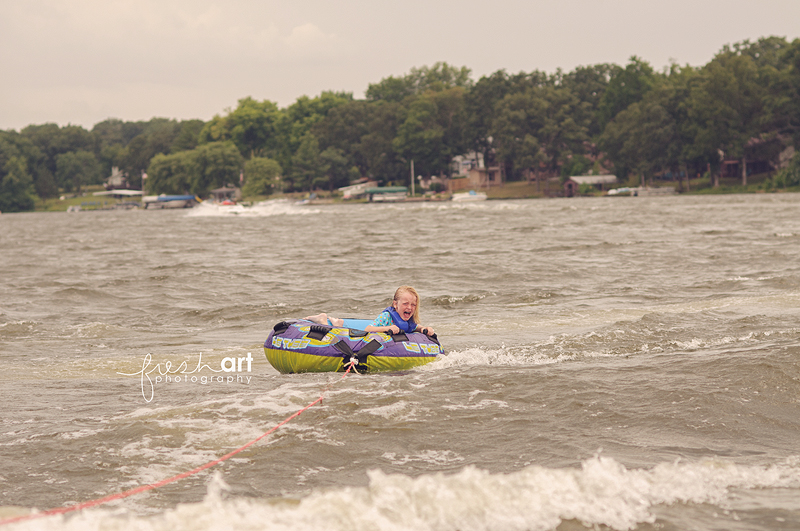 Poor kid!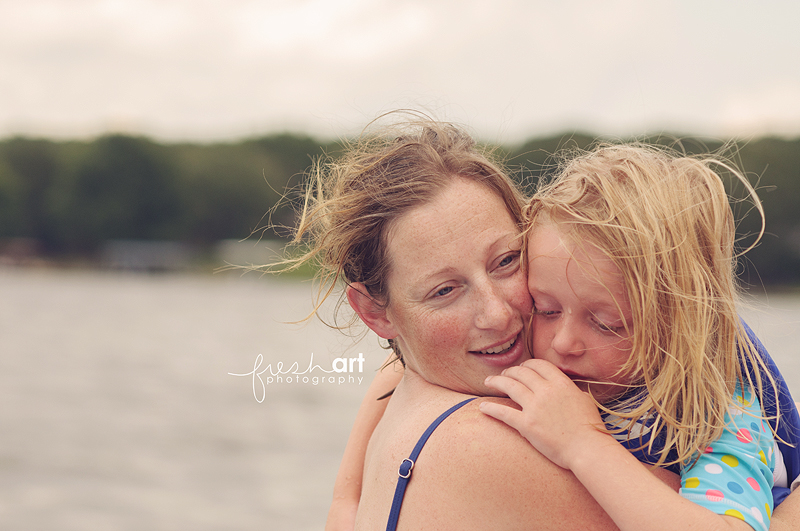 She was totally fine just really scared! Mommy came to the rescue and Bailey assured her she was ok which helped!
I hope she gets on a tube again next year!