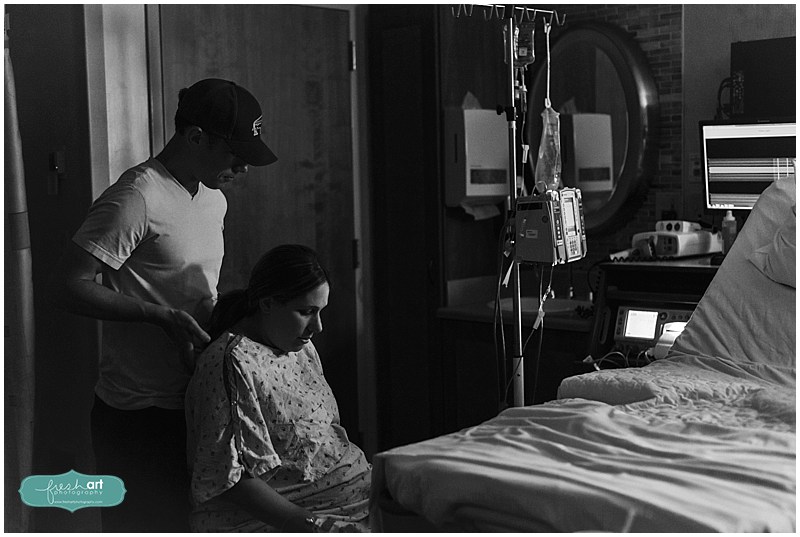 I finally got my website updated with my birth and Fresh 48 session info! Honestly, when I built the new site back in May I just forgot to include these sessions so it feels good to get them done – especially since I actually had a few births this spring!
I always say the same thing about births – it's just such an honor to be there. To know that in my 10 years as a photographer I have seen dozens of births is really cool for me. It never gets old. They're never the same. It's always shocking and amazing and I cry every single time. I love them.
Getting to be there for this birth was really special because I've captured all three of their kiddos from newborn on but never a birth. Really knowing and loving my birth client makes it that much more special and these guys are one of my favorite families. I love them all from kids to parents to grandparents! Grandma and I had some really neat political discussions in the waiting room around 4am while we ate graham crackers and peanut butter from the nurse's station! Love her!
They waited to find out the sex and it was a BOY!
Look at those cheeks!
One thing I LOVE about my job is that I get to know people so having one of my oldest friends as her morning nurse and my OB that delivered two of my kids be Natalie's OB was so much fun!
Welcome to the world Elliot!