I got SO many comments about an Instagram shot I took at this park so I wanted to get this blog up ASAP for all of you playground hunting Momma's out there!
Hawk Ridge Park with Zachary's Playground was AMAZING to say it simply. We coordinated with friends, packed big picnic lunches and drove the 45 minutes to this park. There was ample covered picnic tables so we could eat in the shade, the fountain area was small but enough to cool off the kids while they ran and played, the restrooms were nice and the playground was just the best I've ever seen! These photos don't do the size justice – it's spread out in a way that makes kids want to run from activity to activity and back again never feeling like they've done it all!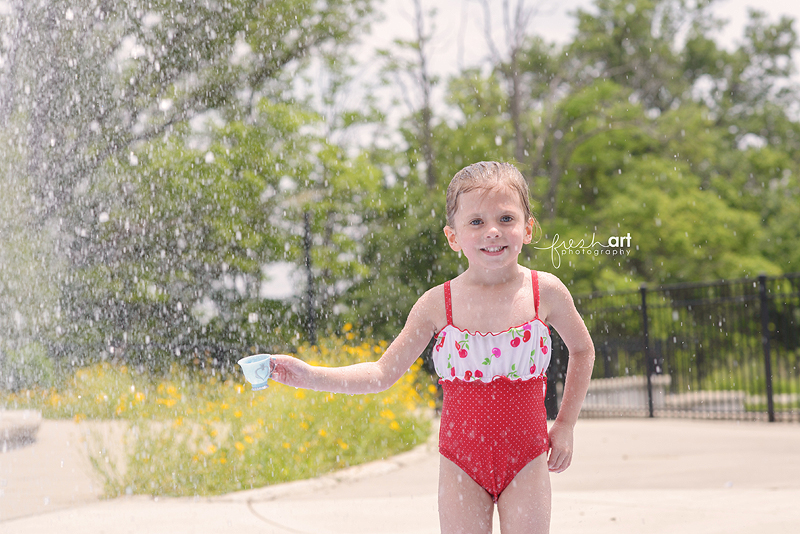 We drove out there with some friends from church and I think we're unofficially making this a tradition because they have explored all three new parks we've done so far this summer with us! Makes the trips even more fun!
I found Bailey and Gray trying to figure out how the periscope works and it was cracking me up!
It's hard to see and I hate that I have two strangers in this shot (I try my best to not take photos of people I don't know for privacy reasons but you can't identify those two so I hope it's ok) but can you see that Parker is midair in this shot? She just skipped around in total JOY that she was playing in a CASTLE!
The little stage was so much fun – the girls put on a few shows for us!
I've never seen the "Sway Fun" at a park before but it was WAY fun! HA! It's sort of like a teeter-totter that made one of the kids feel sick we got it going so fast!
I love this shot of Eric running to rescue Phoebe!
All in all it was totally worth the drive but if you live by us I would for sure pack food and plan to stay for a while to make the drive worth it! My kids could have stayed a lot longer but we needed to get home. Let me know if you check it out!