My kids all have blankets and animals that they are attached to. You might remember the Christmas gift I gave them HERE or in a total trip down memory lane I found this old post (OLD) that is a hysterical story about Parker and her Pink Sheep… HERE! So funny!
Parker had a HARD time ALL year in Kindergarten saying goodbye to Pink Sheep every morning. Once or twice (or ten times) I let her hide it in her backpack so she could take Pink Sheep with her just to avoid the near-daily tears. I can be a tough mom in a lot of ways but when it comes to my kids and their loveys I am a total softie! I still have my blankie under my pillow and sleep with it most nights so I just get it. To have that comfort with you all the time is well, comforting! HA!
Most days she would come home and I would have moved Pink Sheep to a random spot in the house and I would make up all these stories about what Pink Sheep did all day. Some days she was sick and I had to take care of her, sometimes she wanted to come with me all day, sometimes I was a bad Grandma and I ignored her while she read books by herself all day and sometimes she got in BIG trouble and was in time out. Parker LOVED it when I would remember to do this for her! It wasn't every day but it was enough that it became our little joke. Her smile when I would describe the CRAZY things Pink Sheep did was magical!
In the midst of the insanity that is the last week of school I somehow managed to actually give Pink Sheep a busy day! And I captured the whole thing for Parker. I haven't shown her these yet and my goal is to have Pink Sheep do some other things so that for her birthday (in November) I can make her an album. I think she will flip! I need to have her do some of the crazier things I've told her in the past (like TPing the bathroom and things more along the lines of our Elf on the Shelf) because that will make her laugh but these are at least a start!
I wanted to share this with you guys because I think this could be a great birthday or Christmas gift for ANY kid that's attached to an animal! Maybe I'll save this for Christmas and do it with Dog Dog (Grayson) and Teds (Bailey) so they each have one! We'll see! I just feel good to have started!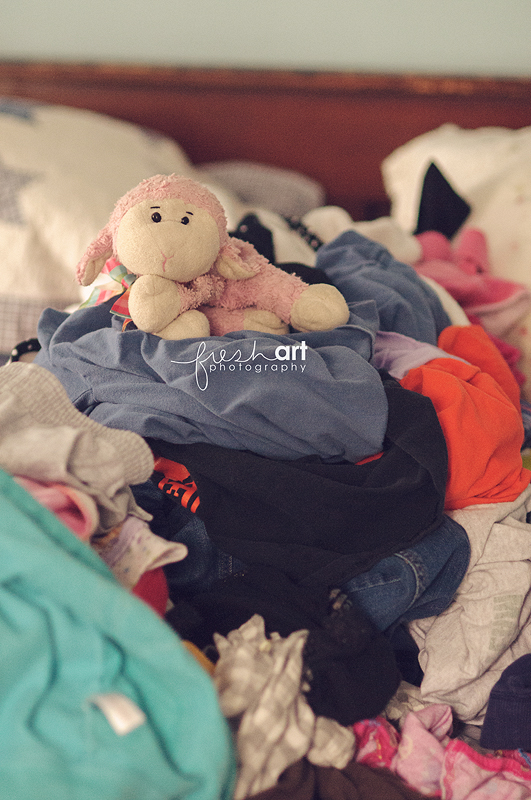 Her day started out with a HUGE pile of laundry that we had to fold and put away. She was NOT happy about that!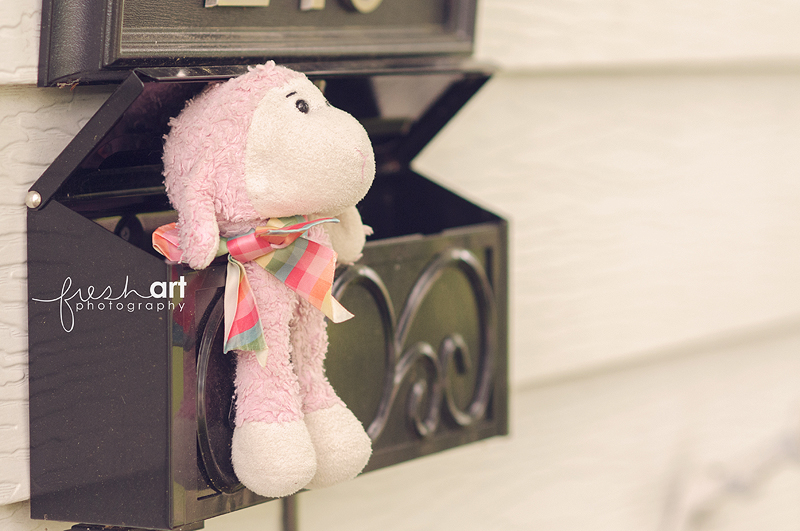 She gave up on the laundry pretty fast and decided to go wait for the mailman to come. I told her he doesn't come until the afternoon…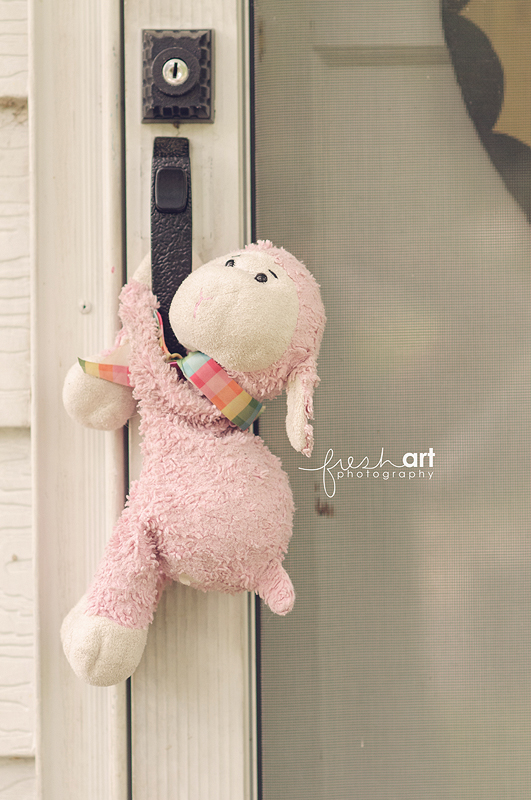 so she asked to go back inside…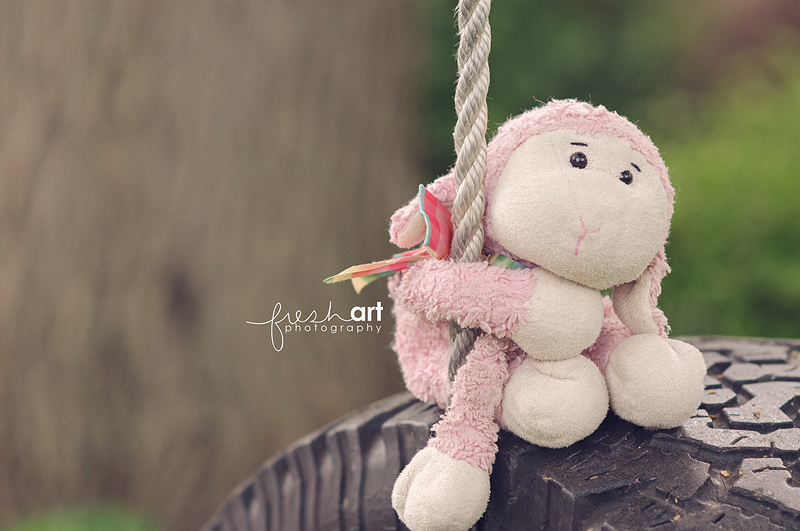 but in asked her if she would want a few pushes on the tire swing instead and she was SO excited!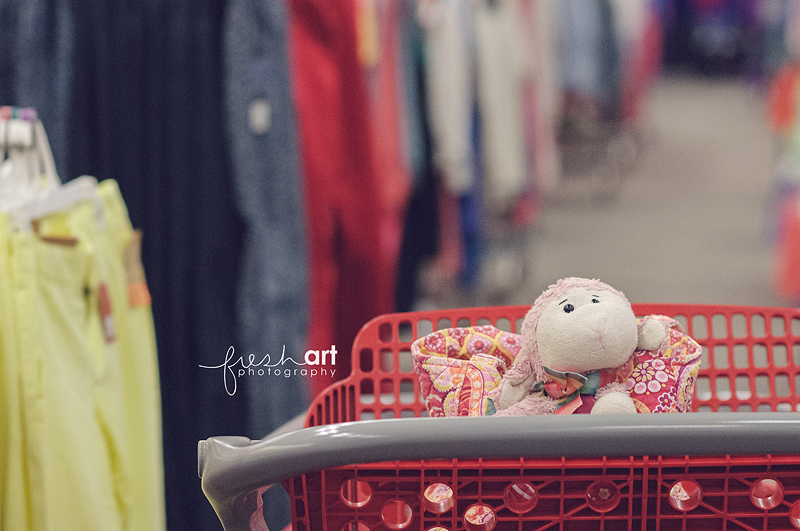 We headed out to start some errands. Target is always first and even though I rarely buy anything I always start in the clothing department! She was bored.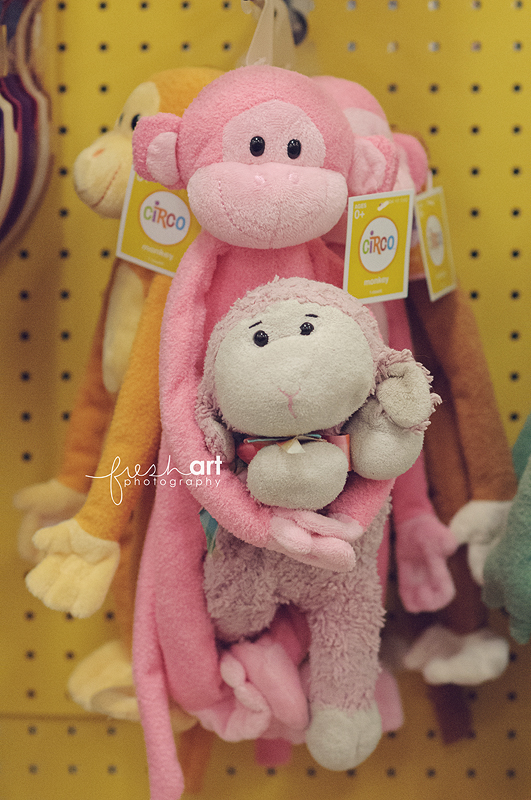 So I let her go play with the toys for a few minutes. Same thing that gets my own kids through a trip to the store!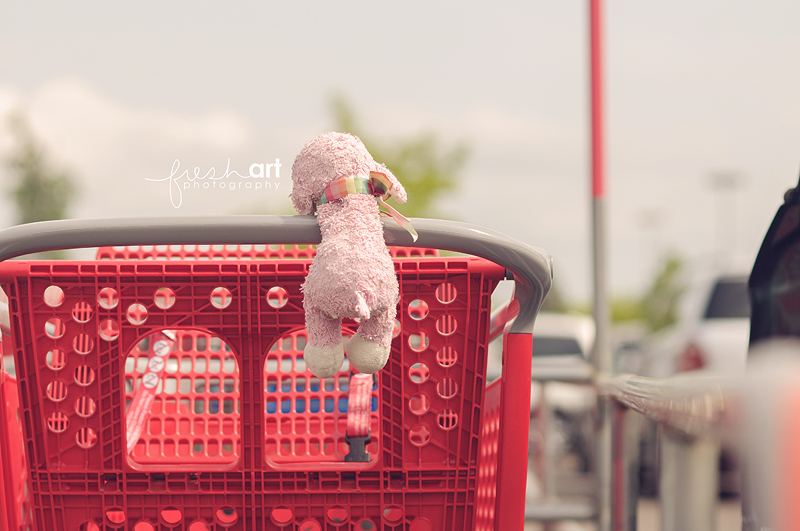 She was SUPER excited to put the cart away by herself! I told her to be careful and watch out for cars but she did a great job!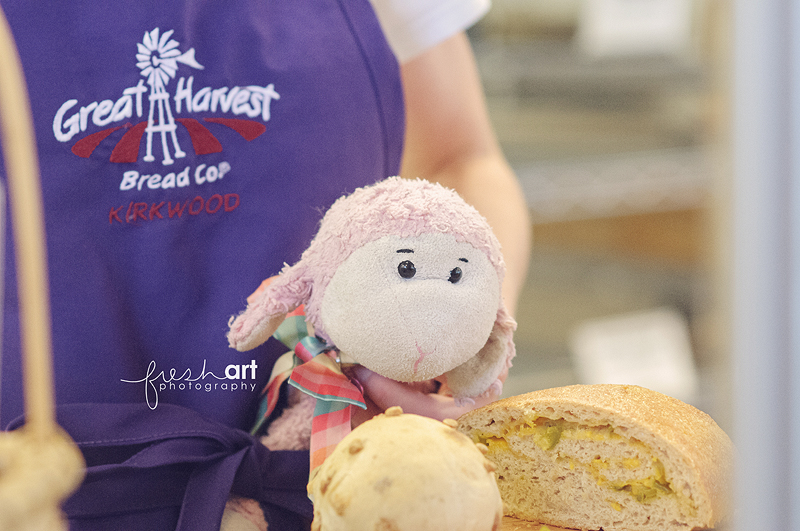 As a treat for being so good at the store we went to Great Harvest and she got to pick out a treat. She chose Parker's favorite, the cinnamon swirl bread! So sweet to think of PJ!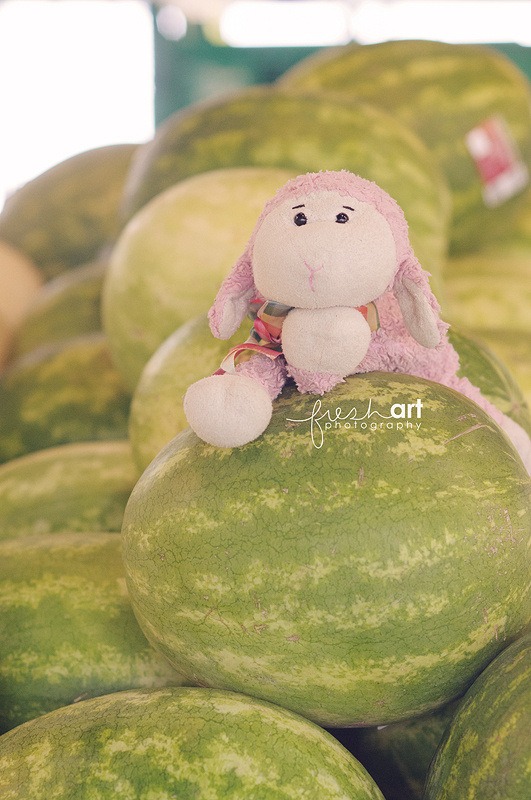 Next we made a quick stop at the Kirkwood Farmer's Market and she BEGGED me for watermelon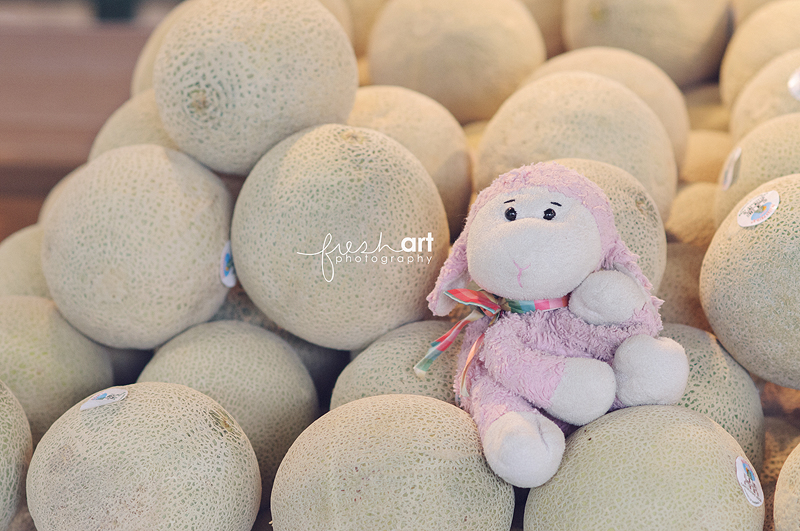 and cantelope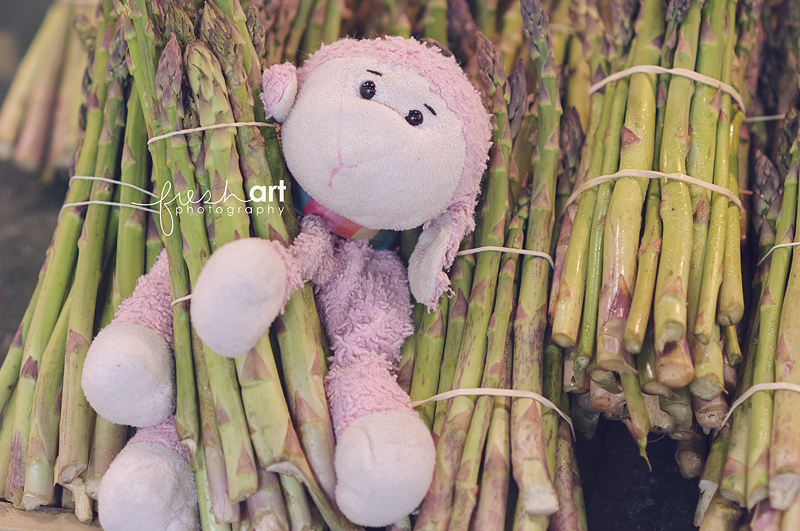 but I told her we were just there for veggies. Oh she was MAD!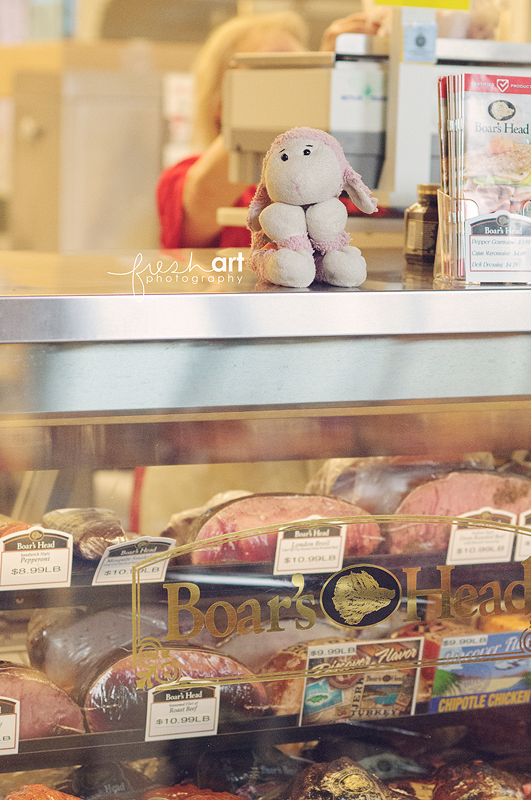 Her mood didn't improve when I said we had to make one last stop at the grocery store.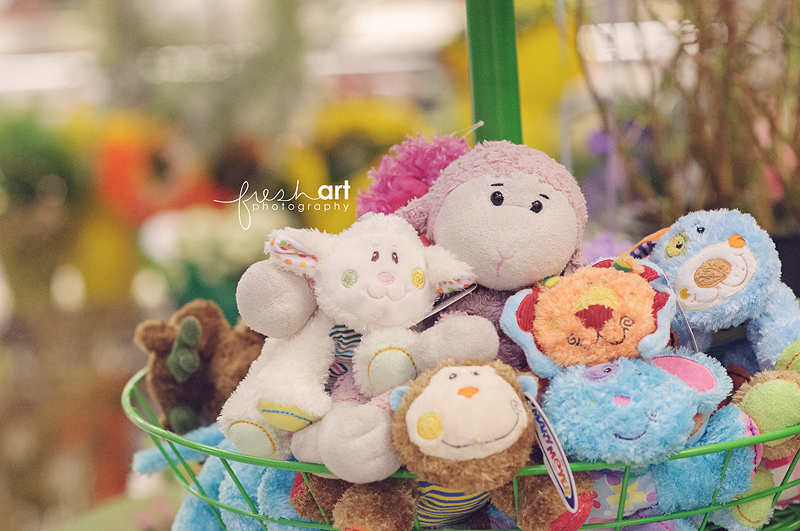 But then we ran into some of her friends and her mood improved immediately! The little white sheep she has her arm around is the one Parker got for Easter and she was SO excited to meet her twin!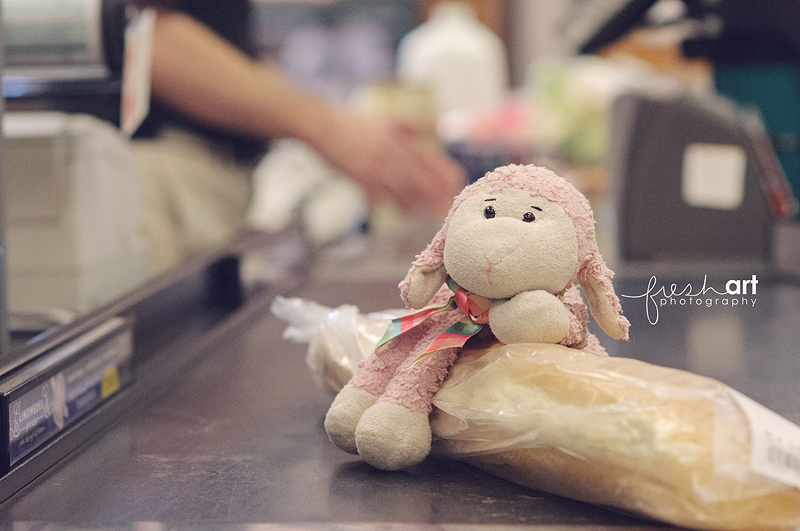 Besides seeing Baby White Sheep her favorite part was riding the conveyor belt with the bread….
until we ran into Aunt Kelsey on the way out and then she was SO excited! She LOVES Kelsey!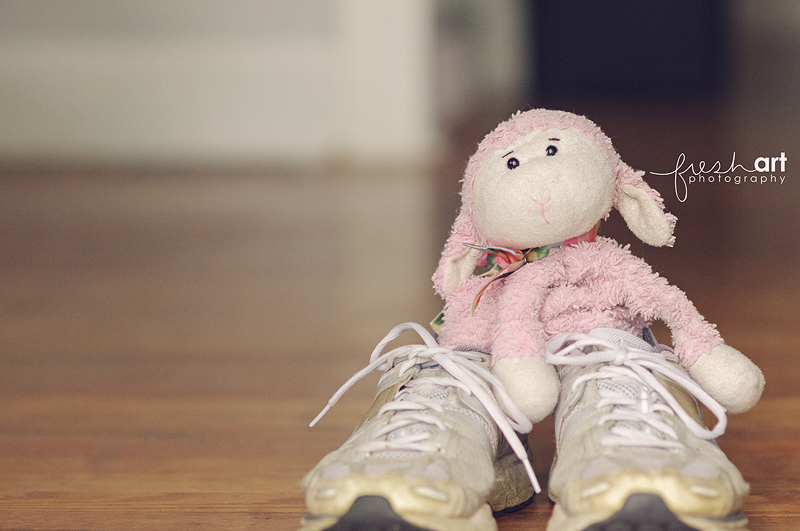 Pink Sheep loved going for a run together!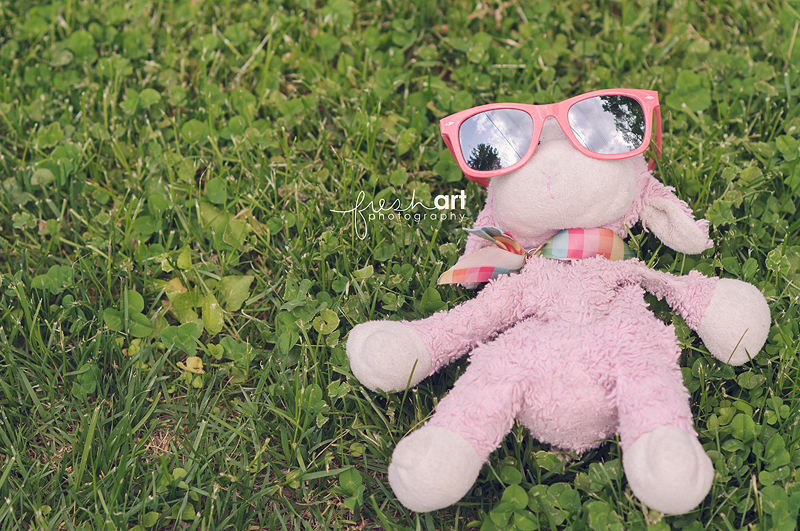 But her favorite part of the day was laying outside, enjoying the sunshine and waiting for Parker to come home from school! She is SO ready for summer!
HA! I hope PJ likes this some day!