I'm sure you all know the Mohrs by now. They were my VERY FIRST Jodified family and since then they have moved effortlessly into Fresh Art. We look forward to their sessions literally more than any others because all of us love to push the envelope more and more each time. We've taken them to new+crazy locations, tried new styling ideas and now attempted to take our studio lighting out into the world experimenting with light! It's always a new adventure and always a ton of fun!
This time was different on SO MANY levels. First, we used lighting in an entirely new way, pushing ourselves in ways we never have before. Second, we gave up complete creative control! We told Katie and Russ to pick the locations, choose the wardrobes, get their hair+make-up done professionally and gather+plan the props. That's huge! Normally we have some idea of where the shoot is headed and this time we didn't. We literally showed up at their house, followed them to the locations and just made sure to rock the shots! THEY DID ALL THE WORK!
And you guys, they ROCKED it. They brought along their sweet+young friends, Dana and Joe, who are newly engaged to be the models… and then of course they brought their son so they could get in some of the shots too! They rocked it SO much that we are working on a way to get them on our payroll! We'd LOVE to have someone to work with who can do all the leg work and planning (with our input of course)… so look for a new session to be added in 2011 that includes hair+make-up+styling! SO excited about this!
The images are SO different from the session that I'm breaking this sneak peek up into many parts. It's also a super fun way to spend the days leading up to the holiday! SO here are just a few from one of the set-ups Katie and Russ thought of and executed beautifully. I'm really proud of what a good team we all make because they'll have to let us know, but I think we understood their vision perfectly and I am SO in love with these images!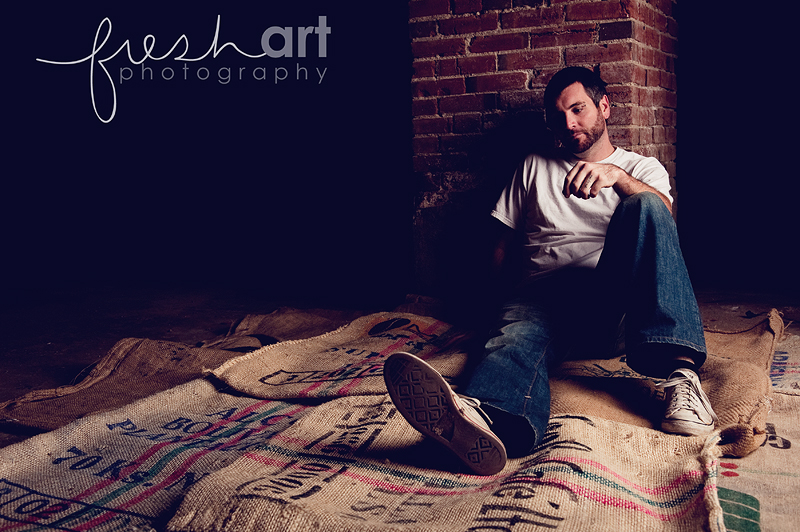 This one was taken while we were setting up but I had to post it because there's something about it that I love!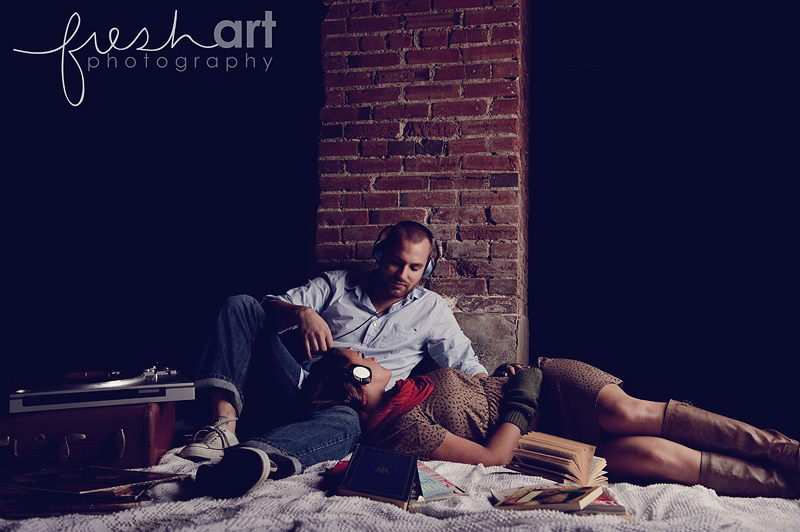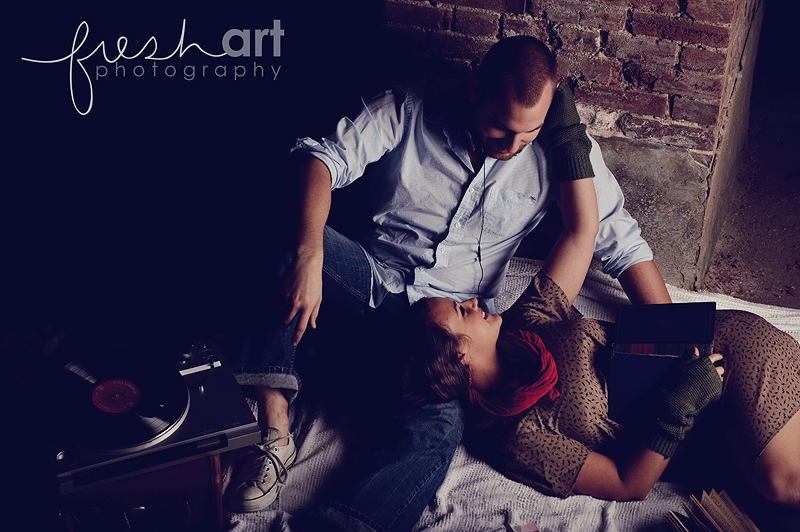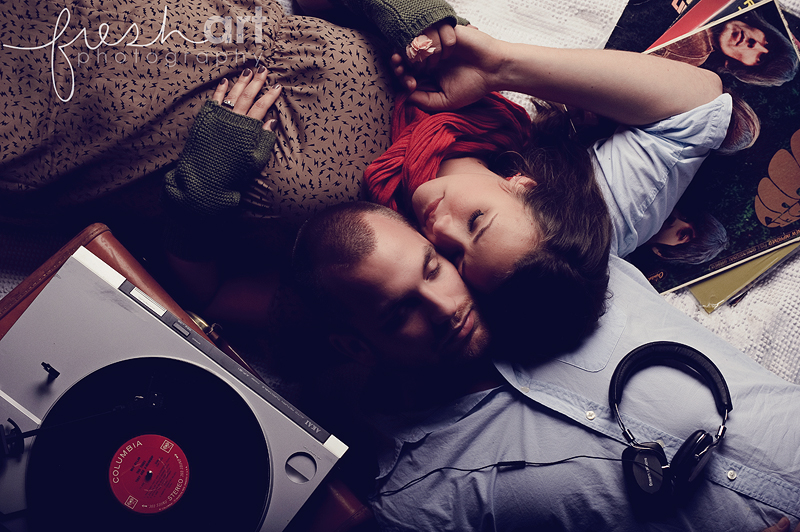 I am kind of obsessed with this shot. Dana and Joe. Happy engagement you guys! And then we tried to recreate it with the addition of a four year old!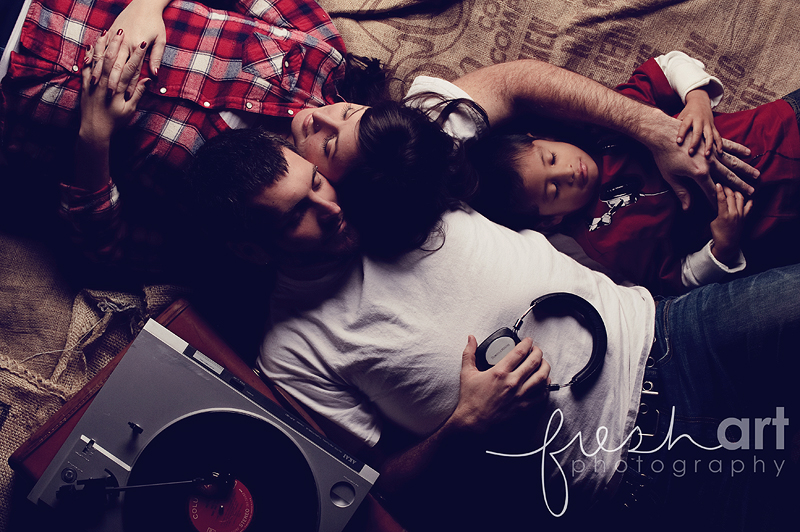 Oh man. I can't tell you how much I love this session! Kim and I agreed we are buying some equipment so we can offer these types of sessions to more couples!
THANK YOU THANK YOU THANK YOU to Katie and Russ and Dana and Joe for sticking with us for the SEVEN hour session and for Ninfa for the awesome hair+make-up!