On Sunday Kim and I drove out to Greenville, IL to photograph these two little men… Paxton and Bower. We don't normally include an hour drive in our newborn package (without traveling fees) but we DO make exceptions! Especially when this mom and dad were up for ANYTHING and actually asked us if we'd be comfortable shooting in a college GYM!
Um, we're up for anything!
So we started at their house and got some traditional shots… how cute are these babies?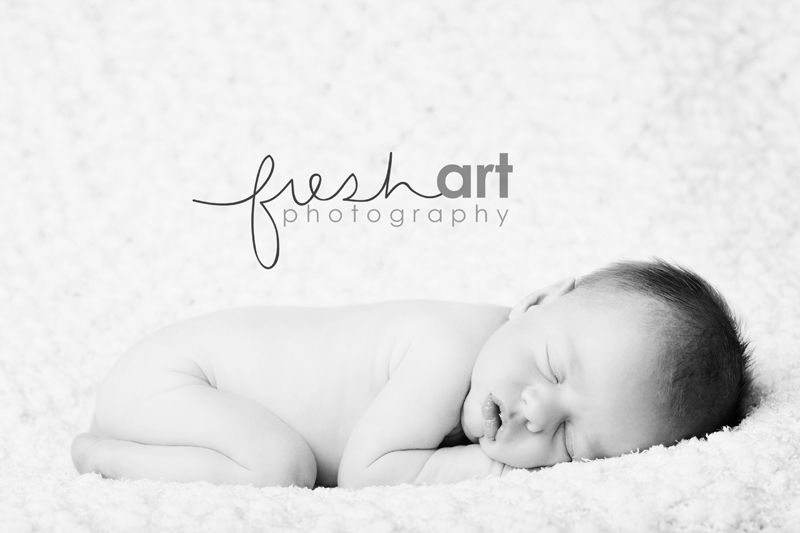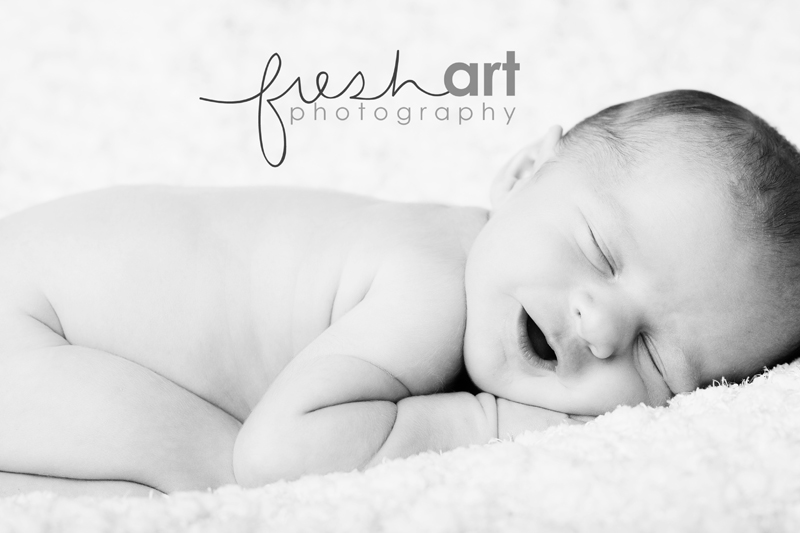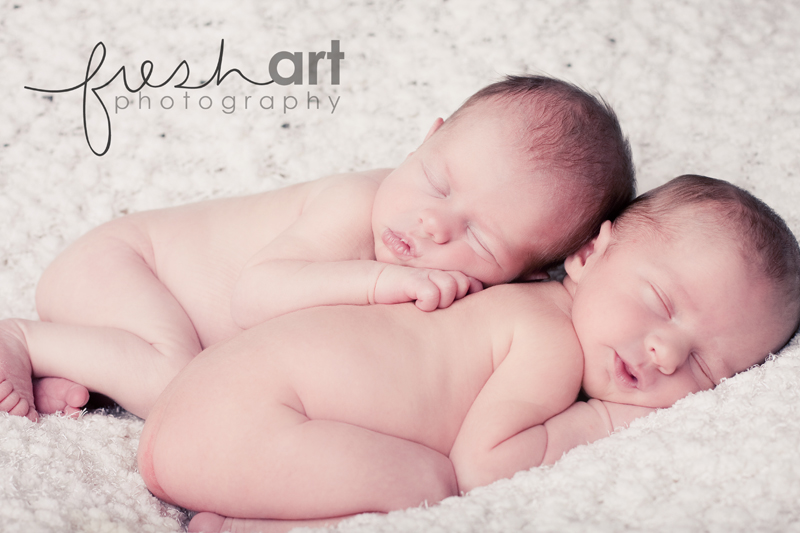 Then we asked if they'd be up for letting us take them outside… they were! And thank goodness because this is HANDS DOWN my favorite FALL newborn shot of all time!
And then we headed to the Greenville College gym… why you ask?
Because DAD is the head girls volley ball coach there! And he really wanted some creative shots to put in his office!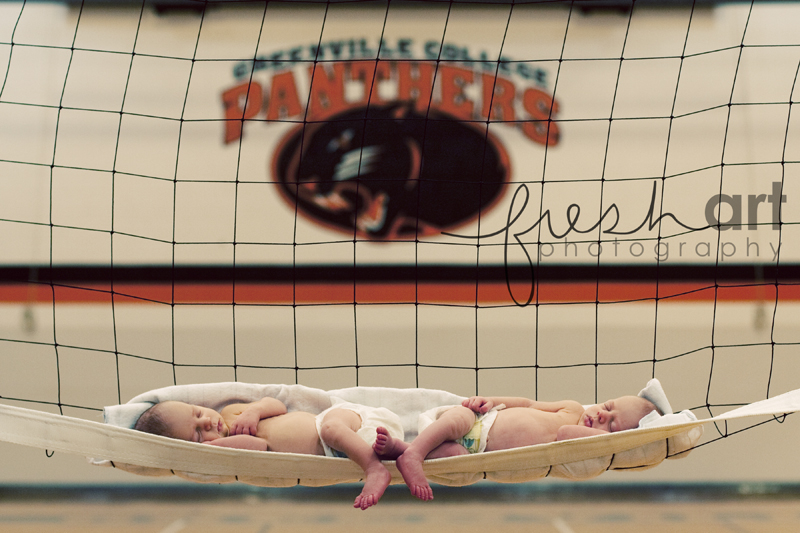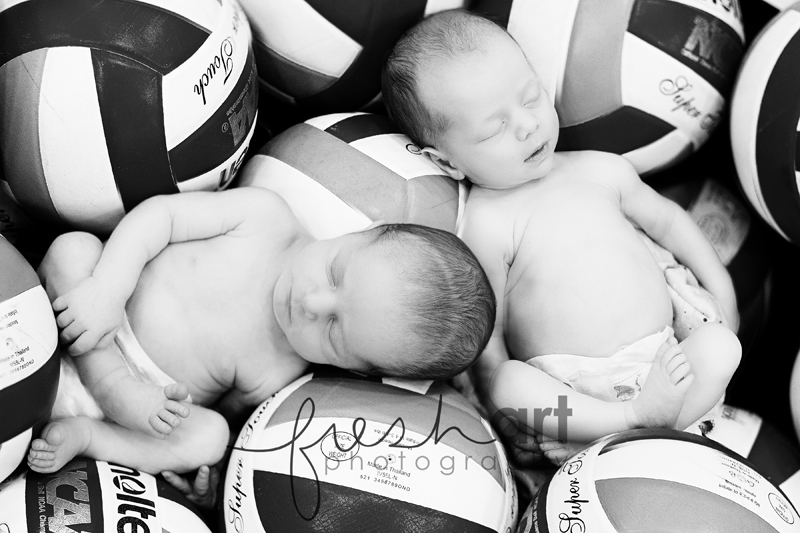 And… the shot that took SO LONG… the shot that had us all SWEATING… the shot that I prayed we could NAIL… the shot that totally ROCKED my socks off when it was completed…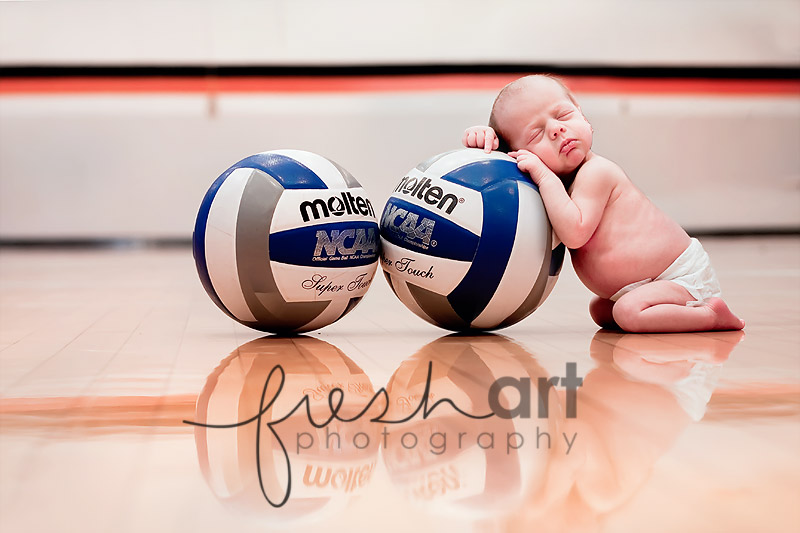 ARE YOU KIDDING ME? AYKM???
OMG we are so SO stinking proud of this shot! It was a LABOR OF LOVE and although we WANTED both babies on there, it just wasn't happening for the other little man so we let it be. And ONE is better than NONE if you ask me!
And I am totally sending this photo to that volley ball company! HA!
Kim and I love the traditional shots ala Carrie but we FOR SURE get our kicks when we are allowed and even ASKED to get super creative! THIS is where we come away on a photo-high! I call them PHOTORGASMS but that's just me! HA! I just love this shot!
And of course, it took an hour to get this ONE shot… which makes for a LONG shoot… but the Ackerman's were SO great to be with all afternoon! Thanks you guys! We had a blast!