I love it when someone that I KNOW contacts us out of the blue so it was great to hear from Sara after she gave birth to little Addie and was looking for a photographer! I went to high school with Sara (she was a year younger), played lacrosse with her and later coached lacrosse at different schools but got to see each other all the time which was so great. She's awesome and now so is her daughter! Oh and her husband of course!
But seriously. Addie rocked our world.
At three weeks old she SLEPT the entire time! We popped her around from place to place with only one quick feeding! SO fast and easy! It was literally a breath of fresh air to have a super sleepy newborn because a lot of our babies lately have not wanted to sleep for us! We adore them all (even you sweet little Joseph!) but sleepy newborns definitely just make our job easier!
LET ME POP IN HERE TO ADD… we always take anyone that wants to book us last minute and lately we've been having more and more sessions booked after the baby has been born. We ALWAYS fit them in and are happy to have them! BUT. We (and all photographers in case you're shopping around) prefer to have you book while still pregnant. Then we get your due date on our calendar and know we will have to fit you in the schedule near that date. It just makes scheduling our life easier! AND. It also means we're more likely to be able to schedule the session before the baby is 2 weeks old ensuring more of these awesome sleepy moments. Just an FYI to all prospective clients! 🙂
Luckily miss Addie broke all the records yesterday! She slept soundly, posed beautifully, had perfect skin and the list goes on! Such a delightful session!
Sara and Justin, we hope you LOVE your sneak peek!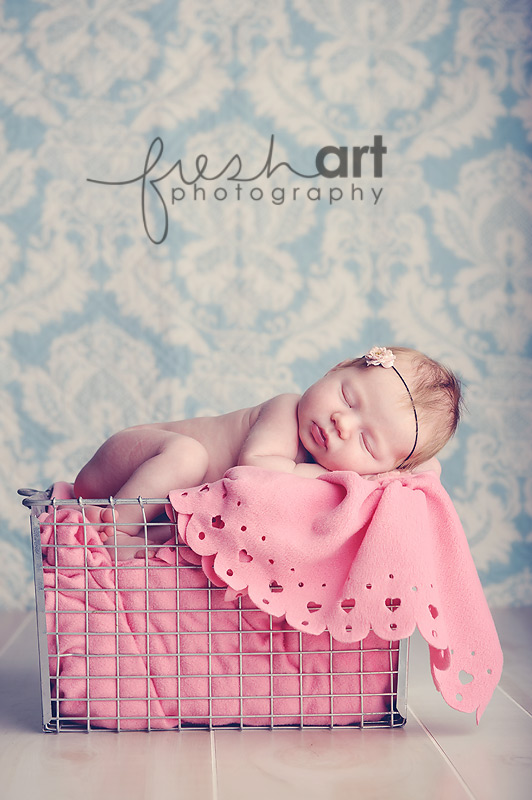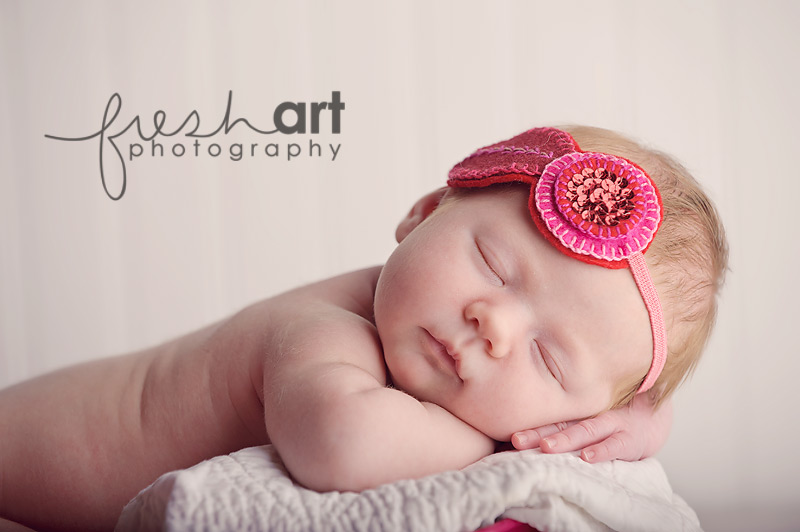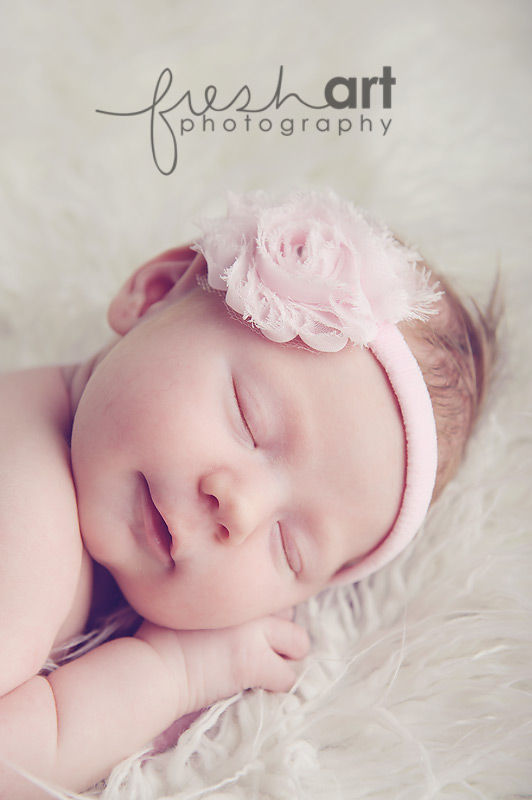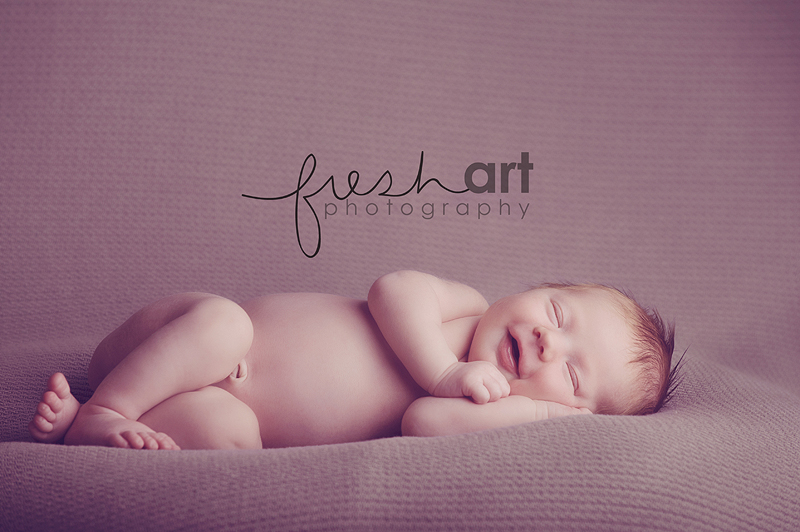 Are you dying over her smiles? SO perfect!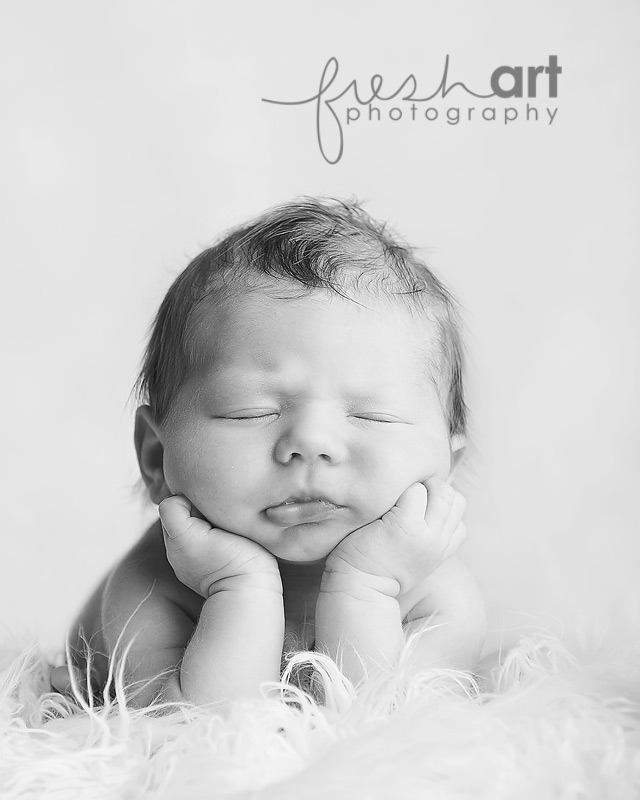 A lot of photographers "fake" this shot but let me tell you… she rocked it all by herself! You can tell the faked ones a million different ways but mostly they make you wonder how they're balancing… you can see Addie is propped right up on her two hands and with her being a bit older she was strong enough to hold it for a while! Let me ALSO say, we do FAKE it sometimes too! Nothing wrong with that unless it looks really unnatural. Can you tell which ONE we've faked? Yep! We've only faked one of these shots! (I might be talking more about posing or other newborn details because it seems like people wonder stuff like this a lot… if you hate me interrupting the images let me know too!)
They brought so many cute hats to the session! Love that!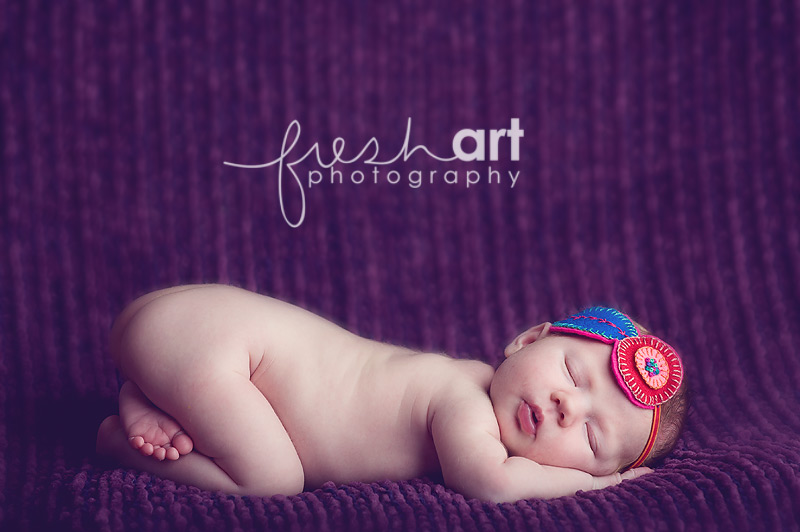 If you are DYING over that headband we will be talking more about them soon! AND giving one away!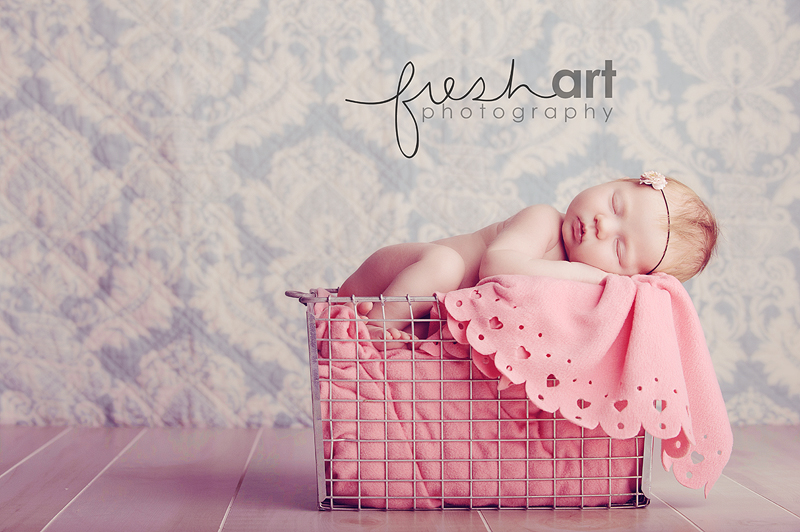 Oh Addie. So sweet. Thanks for being so easy on us!
We can't wait to see you sitting up at your six month session!
Happy Monday!