Have we mentioned before how much we love our baby planners? For our Baby Plan we do newborn, 6 month and 12 month photos. And do you know how much babies change in that time? We see them as sweet+sleepy newborns and then all of a sudden they show up in the studio as sitting+babbling babies! And we LOVE it!
Alivia was SO sweet and it was so funny watching her face as we all tried to get her to look at the camera and smile! You know she thought we had all lost our minds! HA! Since I've had SO many TALKING posts lately let me just allow the photos to do my work tonight! Enjoy!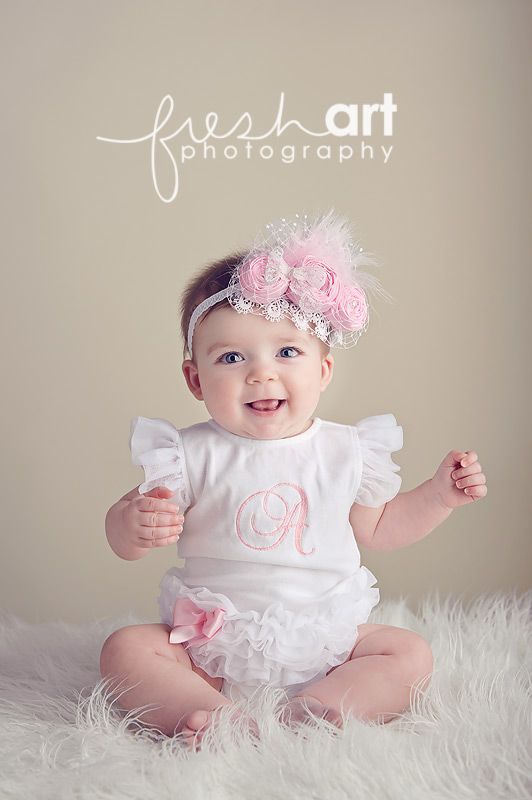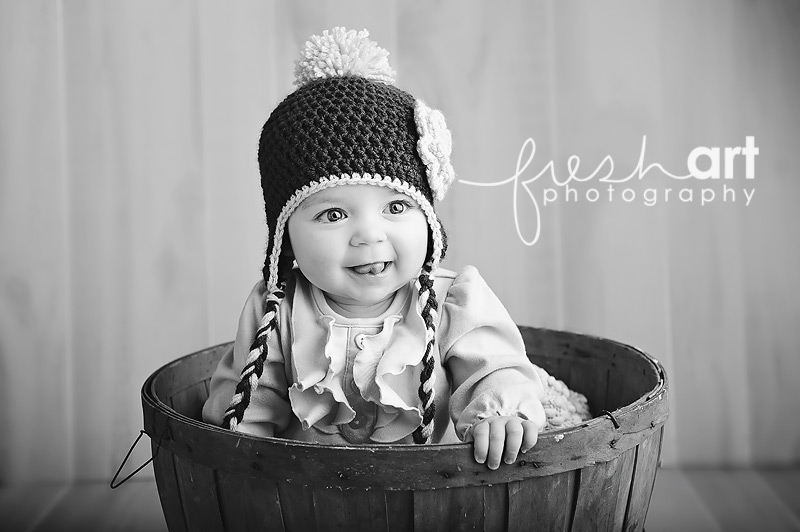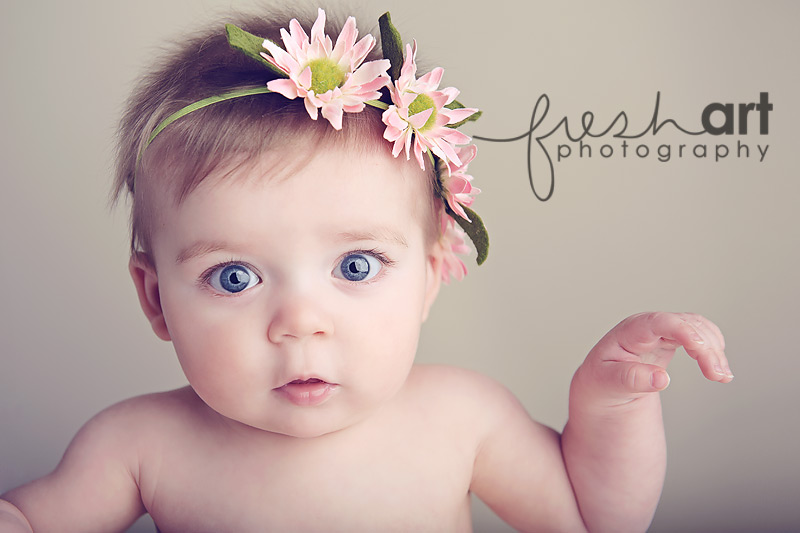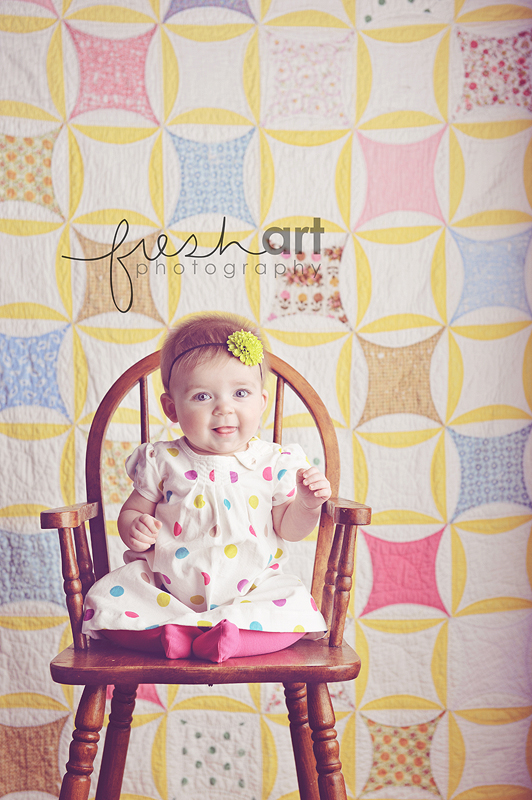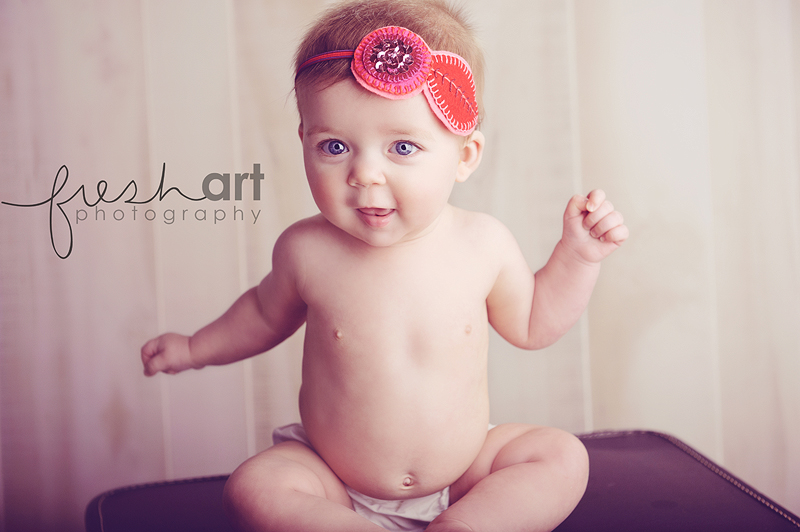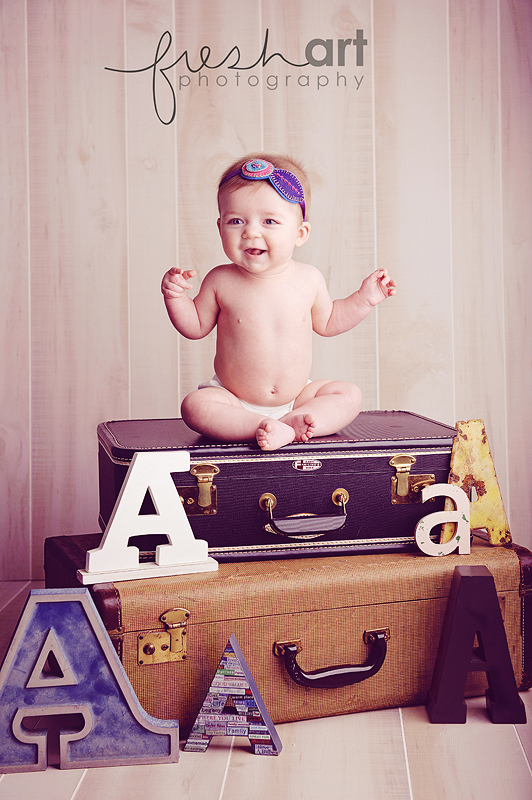 We are SO excited to share one of our new favorite ETSY sellers with you! GRETA from Gremadcha! She makes the most intricate, creative and colorful headbands+hats we've ever seen! She's going to be our FIRST giveaway this Friday and we're giving away one of her awesome headbands so check back for that! She also has her personal blog HERE and she's hysterical. She's also LOCAL and friends with like half our clients so it's insane we've never used her products or featured her here before! THANK YOU GRETA for sharing your talent with us!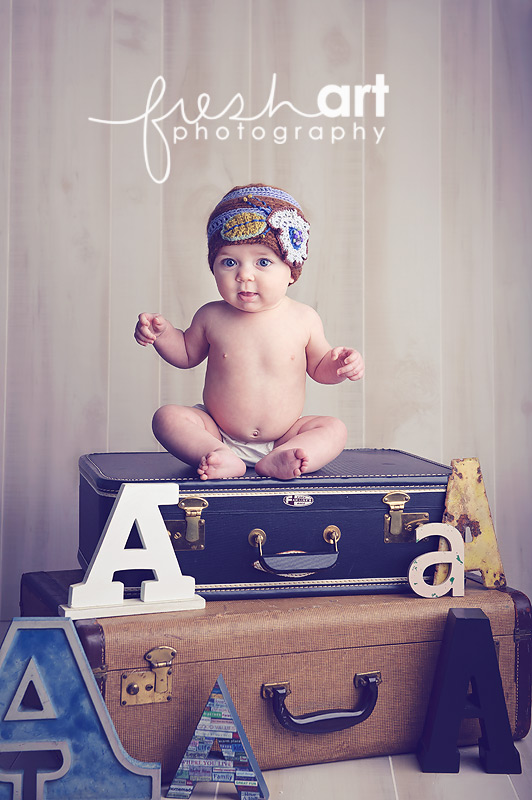 And isn't Alivia the most perfect model around? SO cute! Kari almost died when we put her on top of the second suitcase but don't worry! Kim was inches from her in every shot! HA! Safety always comes first!
THANK YOU Tyson and Kari… who moved out of town recently and are still willing to drive in for their sessions! We're already starting to plan her one year session!
We have another sweet baby this week to share AND the Gremadcha giveaway! AND the checks for the Mohr's started arriving which is just like opening one blessing after another when I tear into the envelopes! You guys are blessing them in so many ways! How many times can I say THANK YOU? HA! Have a happy week!