Another Baby Plan graduate! And MAN OH MAN did he make us work! These one year old babies are so busy! No wonder I was so tired for so long! I have a one year old three years in a row! Kim and I had to just laugh because we worked so hard on backdrops and set-ups and he just wouldn't sit still for any of them! We ended up taking him outside to burn off some energy. He was so darn cute and not bad at all, just so busy and curious about his world! His world which just happened to be our studio that day! HA! I bet we'll still be laughing when we get to the studio tomorrow for a newborn session and it looks like a tornado came through!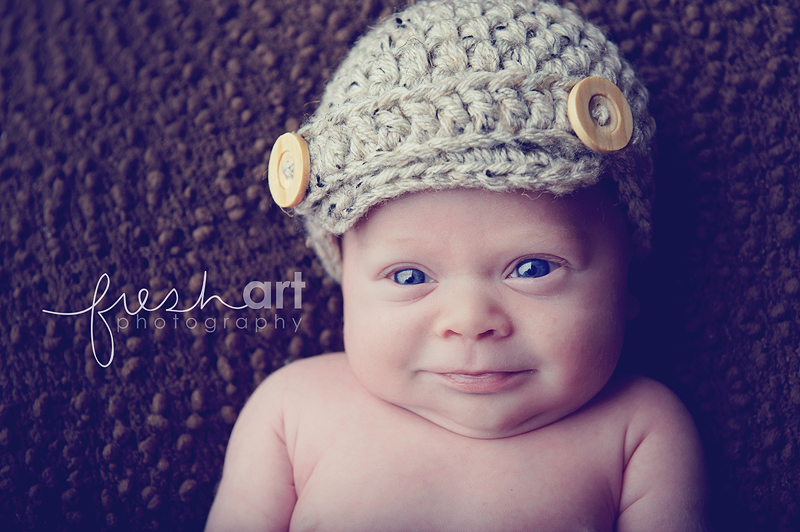 I have to start with this photo from Andrew's newborn session… still one of my all time favorite newborn facial expressions! Doesn't he just look mischievous? HA! Well look at the shot we got last week…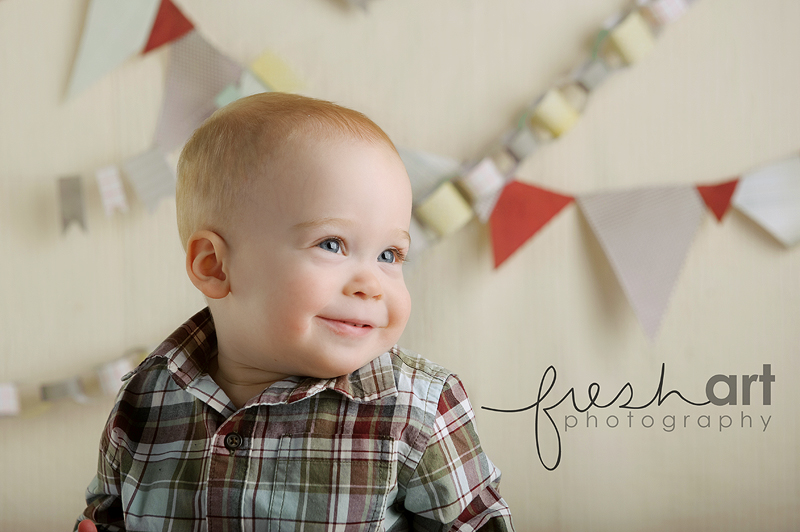 It's the same look! Only now we KNOW he's mischievous!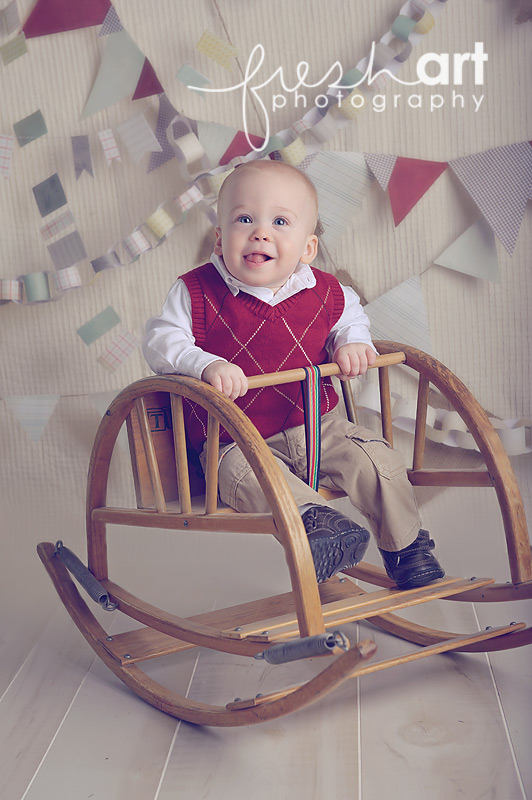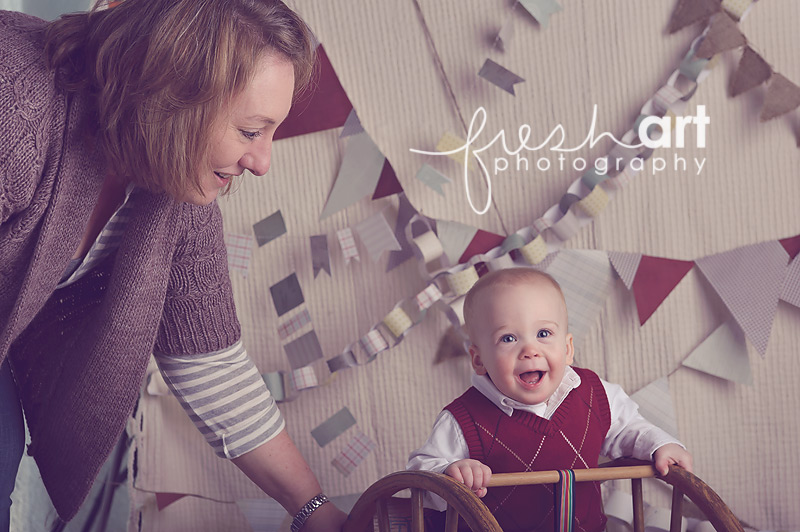 Throughout the session I kept snapping Kim trying to wrangle him and they totally crack me up!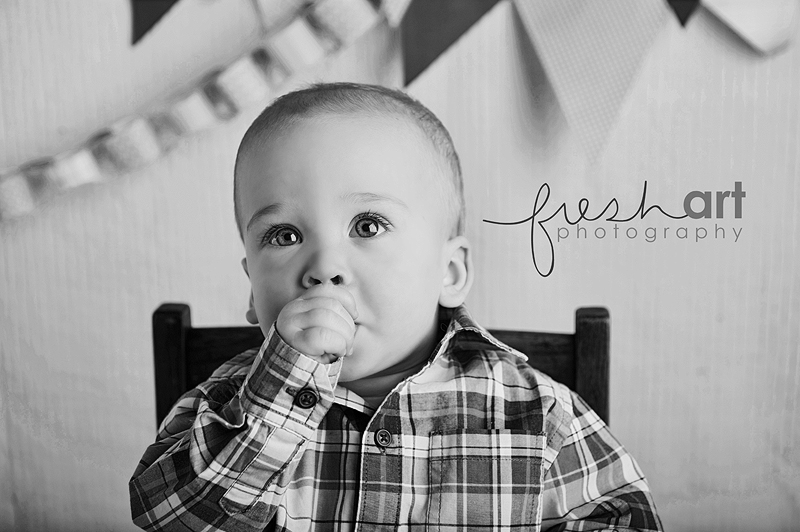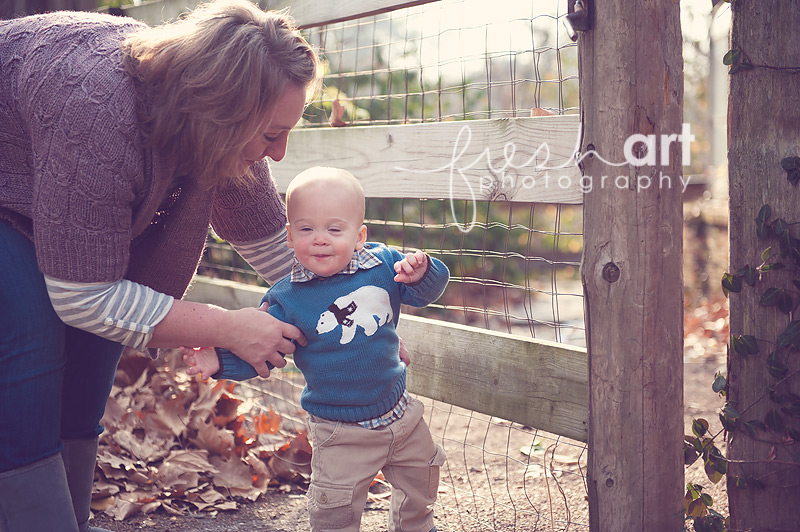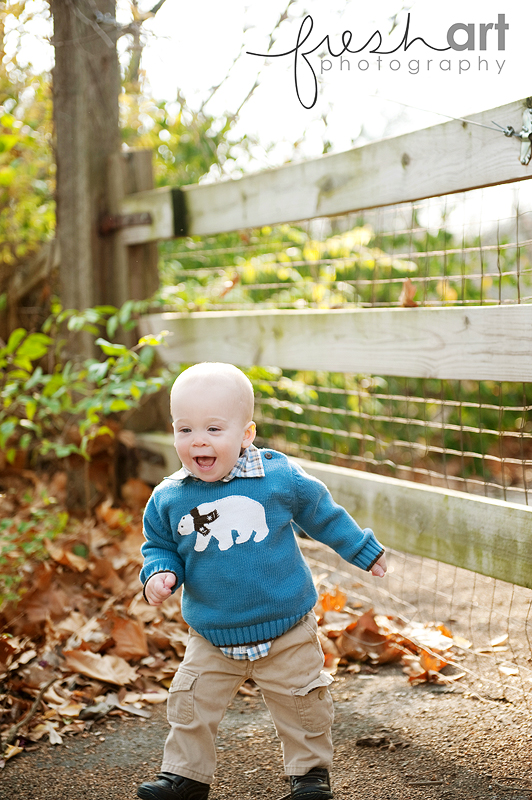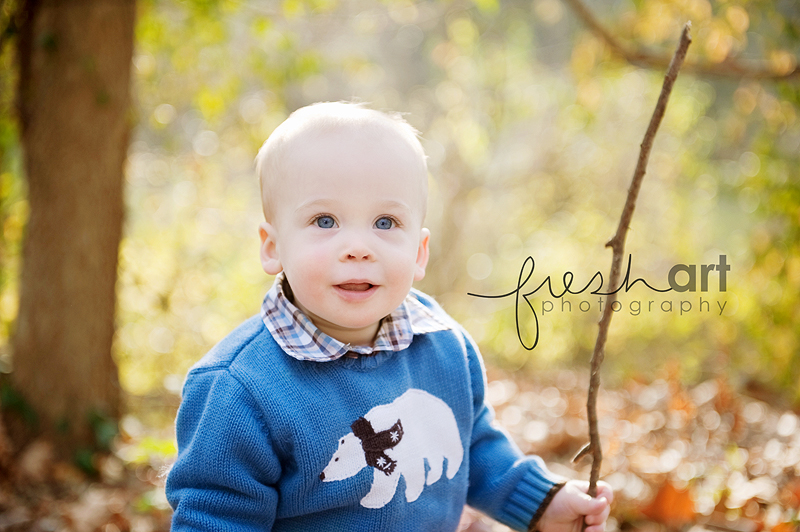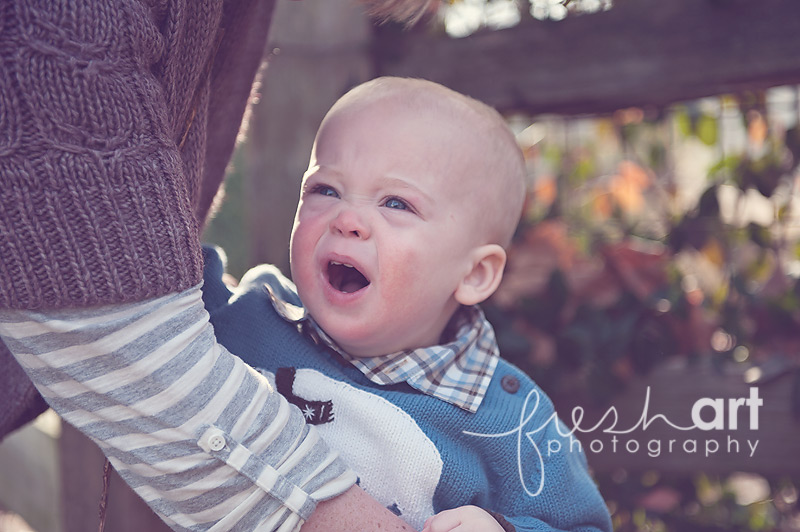 Isn't this SUCH the face of a busy one year old being restrained? HA! Although Grayson is three and still makes this face at me daily, so maybe it's just busy little boys? Either way THAT face is just as precious as the sweet ones!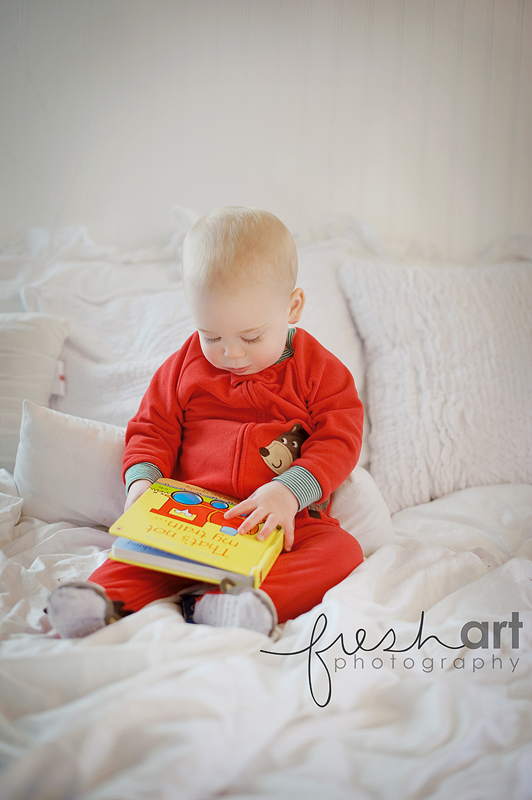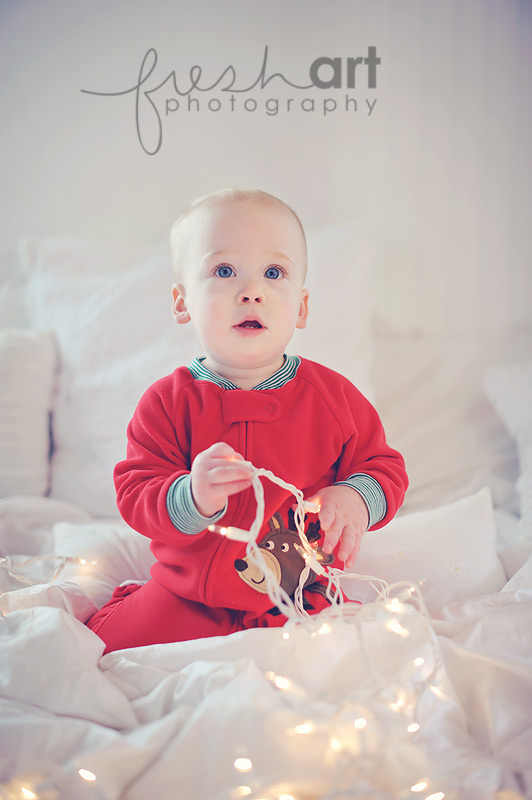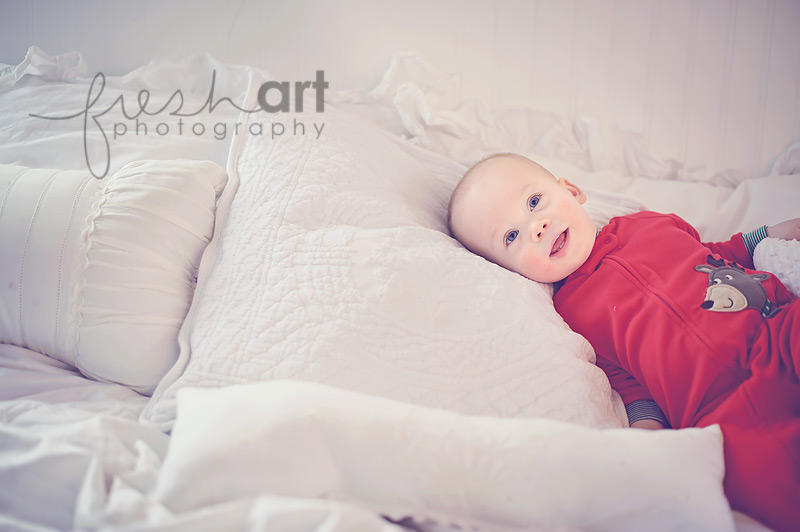 Oh how I love these shots on our "bed"… which was just a big down comforter on the floor of the studio, a piece of beadboard secured to one of our backdrop stands and some pillows. Hello fake bed! I'm in love!
We are going to MISS this family! Anne you need to hurry up and get pregnant again! Or maybe I'll at least run into you around Webster! THANK YOU for this awesome year of getting to know you guys!