Kim and I are so excited to show you the awesomeness that is Russ Mohr! Russ is crazy talented… his band, Fundamental Elements, is awesome and so is his design business, Art in Stereo and so is his new Art in Stereo BLOG. He's kind of that annoying person that's great at everything! Music AND art!
AND… we're partnering with him on a few projects! The first are his Valentine's Day cards that we'll be offering to our V-day Mini Session clients! We'll have all of these cards printed and at the mini sessions for everyone to touch, feel and love! And we'll have a great deal on orders if you order the day of the mini sessions!
Here are the Art in Stereo Valentine's Day cards: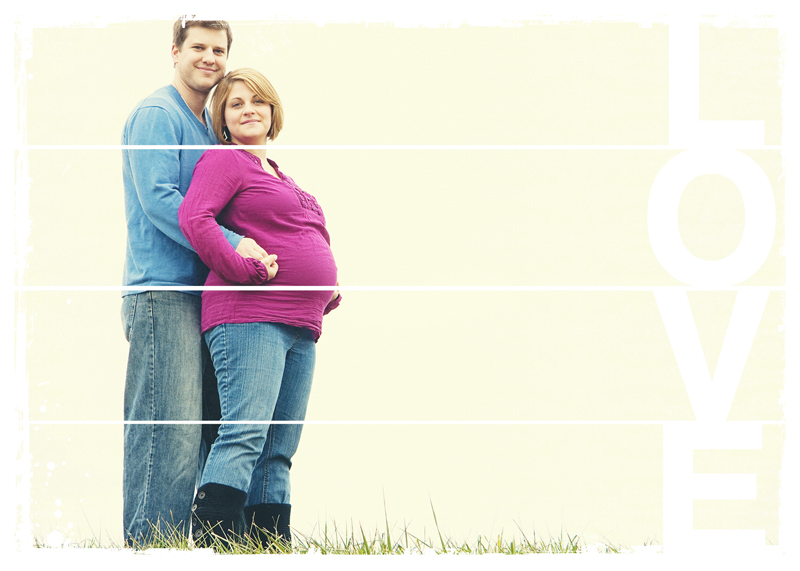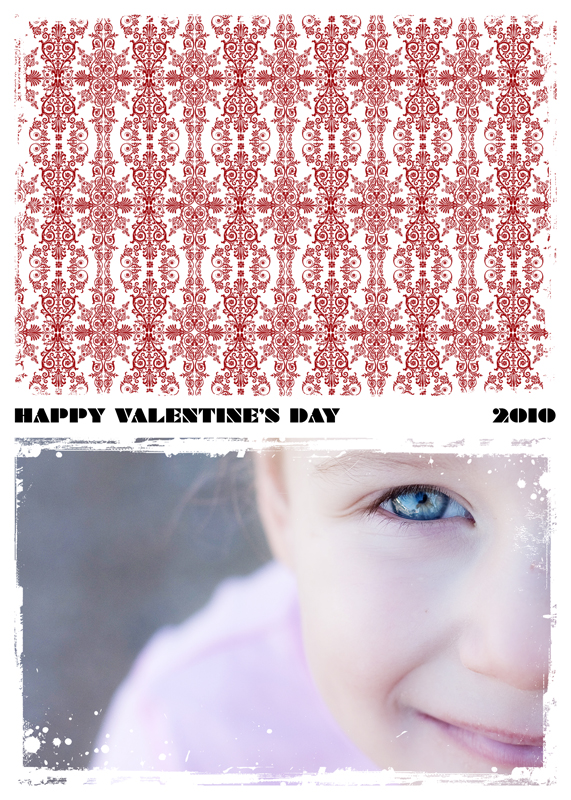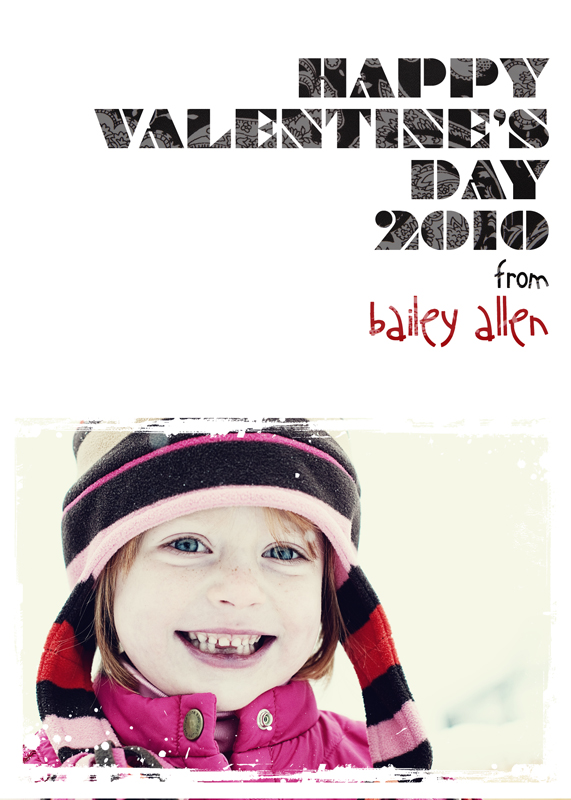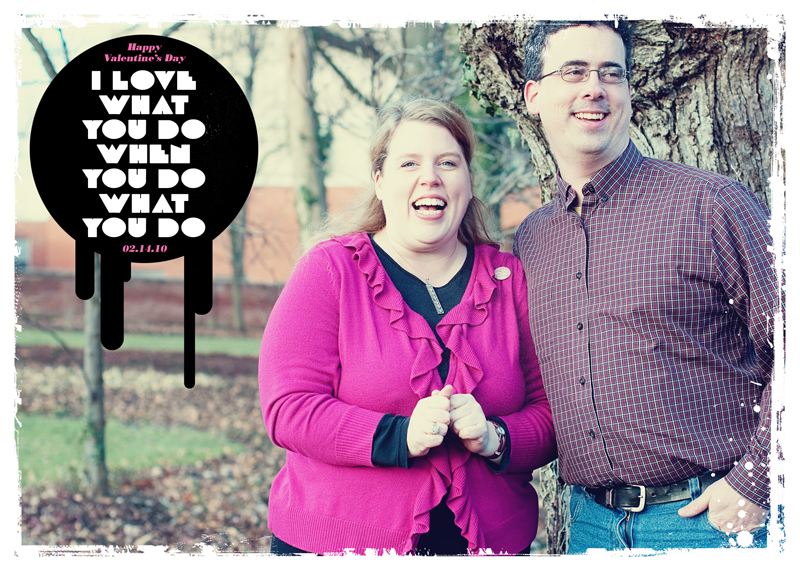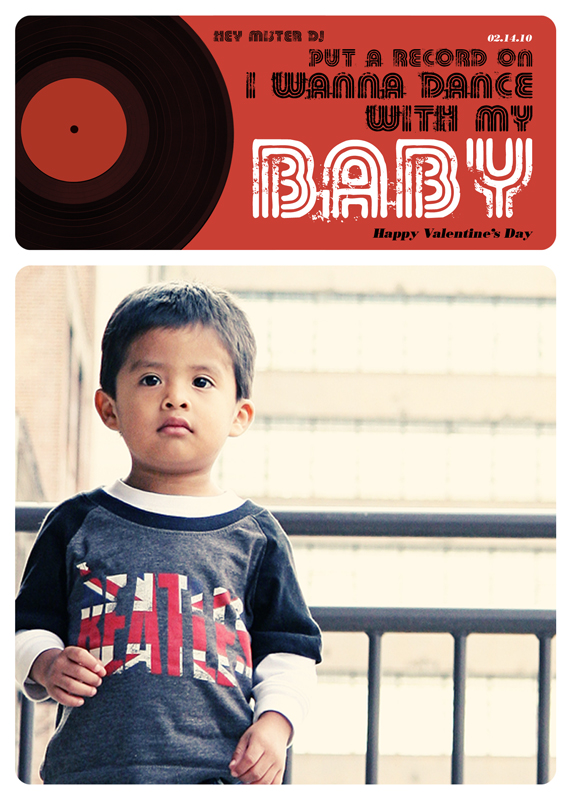 Pretty cool right?
These cards will be GREAT to send to family and friends OR we can print them small so they will be perfect to give out at your child's school as their V-day cards this year! You know you want to have the coolest cards in class right?
———————-
ALSO… just so you can get to know Russ a little better…
1. Music seems to be your first passion so where/when/how did you get into design?
I've always been really into both, and in school I was pretty successful in both arenas.  In fact, my original search for colleges had me looking for a double-major.  But that was pretty unrealistic as both require a ton of extra hours of studio time, rehearsals, etc. and the demand would have been impossible.  For me the two have always gone hand-in-hand, which is where my business gets it's name and how I got started in graphic design: designing art for my musical endeavors.

2. How do you balance parenthood and work?

I work from home.  Touring with the band occupies mostly weekends, so during the week I'm home with my family.  My son does a couple days of preschool a week and still takes great naps, so that frees me up to get a lot done, but not at the expense of quality time with him.  And thanks to good ol' technology, I can get a lot done on the road.  All things considered, I'm guessing I get as much, if not more time at home with him than most dads get.

3. Where do you get your inspiration from?

As a fan of music and art, I have always been most inspired when the two intersect.  So I love album covers and music photography.  My biggest influence by far would be the work of Reid Miles and Francis Wolf who designed all the old school Blue Note jazz label record covers.  Even when I'm not working on stuff for musicians I think my artistic style is heavily influenced by that kind of design.  I love fonts (nerd), and Reid Miles was the best at using text as an intentional part of his compositions.  I also enjoy fashion and love designing band shirts and stuff.

4. How would you characterize your style?

"Old school meets the new school."  I think most of the looks I give have both a touch of classic simplicity and modern "edge."  Even much of the new music I listen to (and make) finds its roots in old soul and jazz stuff.  I think we all resonate with that.  You especially see it in fashion all the time.  We recycle and modernize, taking something from the past and adding our own progressive flavor to it; which is why the shopping malls right now are filled with stuff I wore in elementary school.

5. What are three things you couldn't live without?

family, music, art

6. MAC or PC?
Would you really ask an artist that question?

7. Where would you love to see your business in five years?

As both my music and art businesses continue to gain momentum, I'd love to see both capitalize of the other's success.  Ideally, by the time I'm ready to hang up the touring I can continue to be involved in the music business by way of my art, and will continue to sustain and grow a successful career being self employed as a designer.

8. What is your biggest dream?

Grammy.

9. How was Art in Stereo born?

For the most part I was using my art and design with my music (designing all of our merchandise, album art, posters, etc.) and some other personal projects here and there.  I'd occasionally take on some extra projects as people asked.  I started doing some bigger projects for my church and other random things, and before you know it, I was building up a pretty good portfolio and making some extra cash.  Several people urged me to consider making it an "official" business, and eventually it stuck.  A few bands and producer friends of mine started pitching me work for album art, etc., and it sort of caught some momentum.  ARTinSTEREO is still pretty young, but I feel like I have a good deal of experience, a pretty good eye for composition and a good sense of style.  Though most of my passion and experience with design come from the music business, I'm discovering fun ways to integrate my ideas and designs in other arenas and bring a fresh point of view to other markets, such as my recent venture into the world of Christmas cards, which has received a lot of great feedback.

10. What do you do everyday to help grow your business?
A lot of what I've relied on up to know has been word of mouth, and certainly I'm trying to build upon that and build a web presence.  I just started a new blog which is attracting a lot of traffic, so I'm trying to focus on maintaining posts and ideas to share there.  I'm developing some great relationships with musicians and producers who are giving me lots of work doing band merchandise and album covers, and I'm excited about partnering Fresh Art and other photographers to tap into their markets as well.
——————-
Thanks Russ! We LOVE your work and can't wait to work together again!
AND… if you are a photographer reading this, he's offering a special right now until Jan 31st! $5 off your purchase of those V-day card templates! So that means they are only $20! A GREAT DEAL! When you email Russ tell him you found him via Fresh Art to receive your discount! Go HERE to contact him!