I asked people on Facebook today what they'd like to see more of in 2012 and one thing that came up a few times from other photographers is they'd love to see more pull-back shots at our studio. It just happens I took a few at one of our last newborn sessions! I will try really hard to take these kind of shots at every session if this is something people are interested in! If you ARE wanting more of this please let me know… if this totally bores the heck out of you please let me know that too! I'd love to get more feedback this year on what you like/don't like/want/wish we'd do/etc. 2012 is going to be a big year of changes for this little company and the more input I have the better!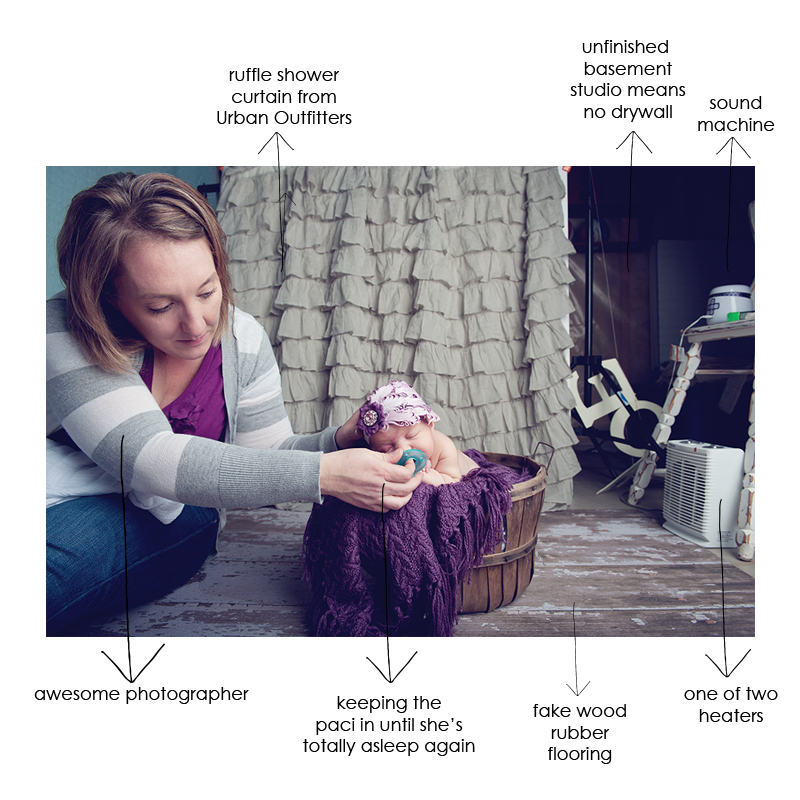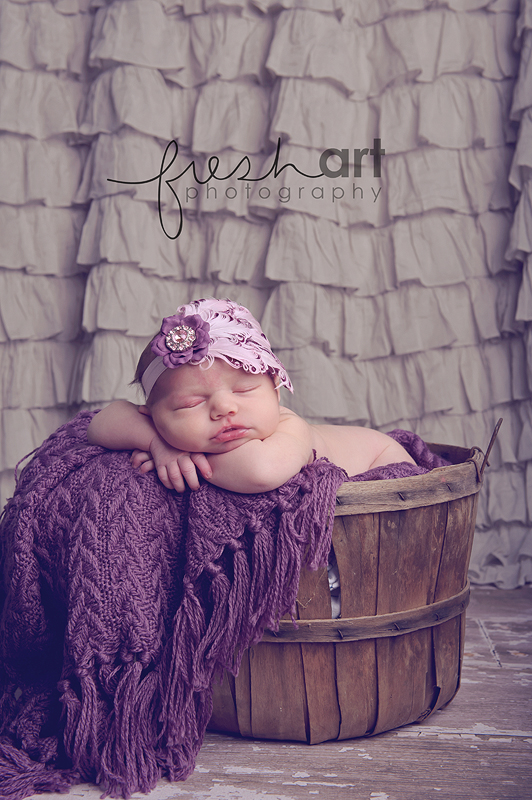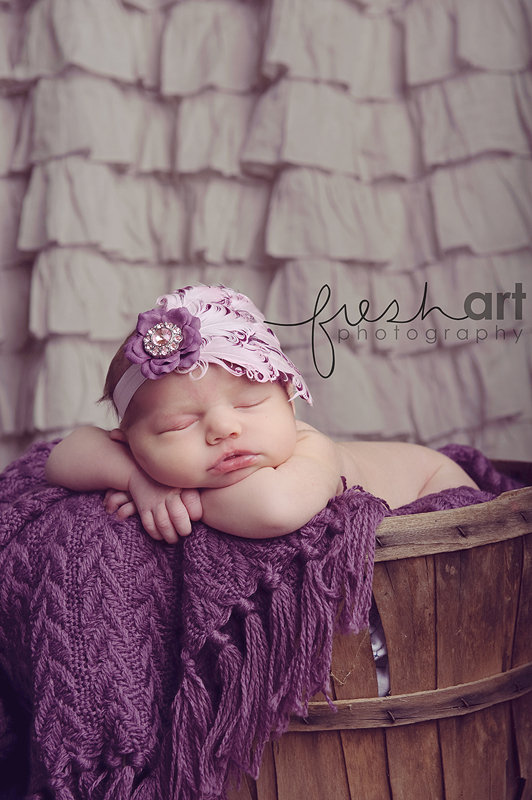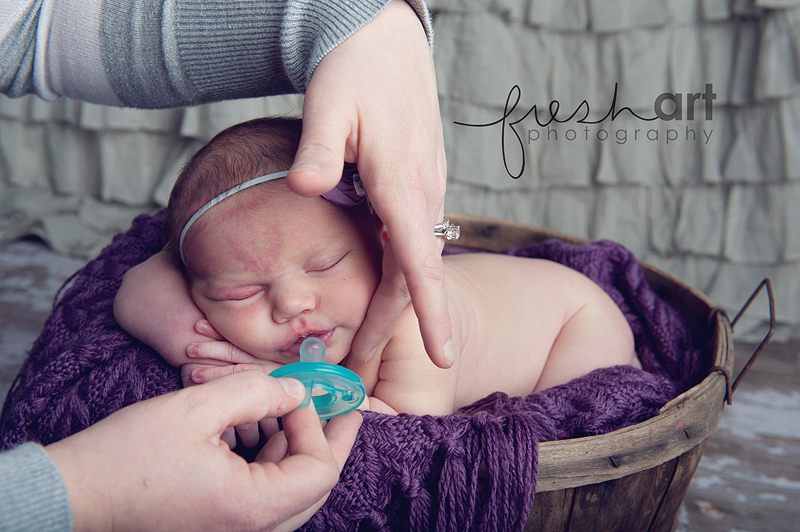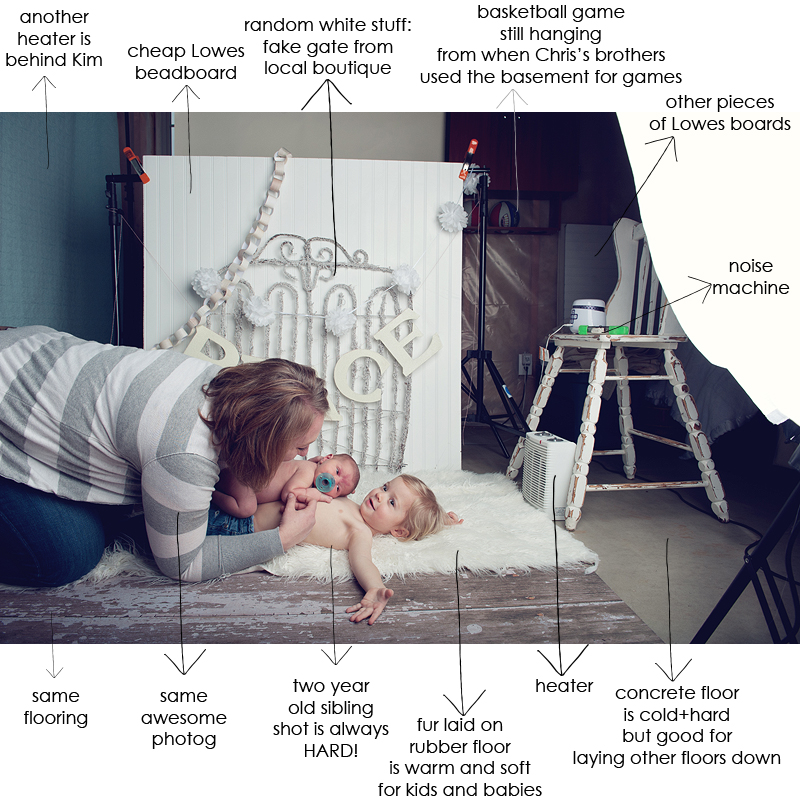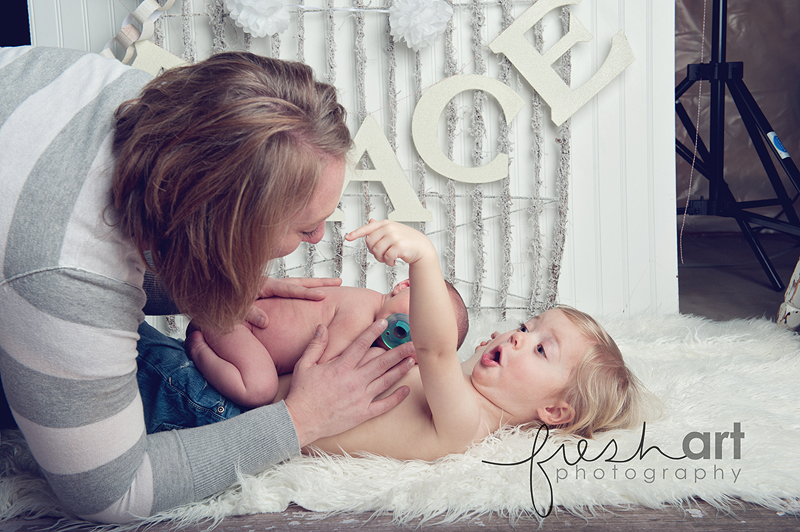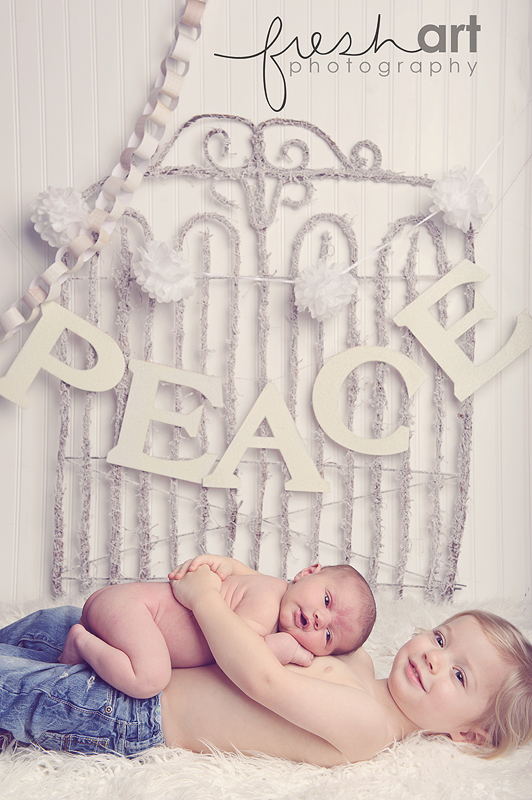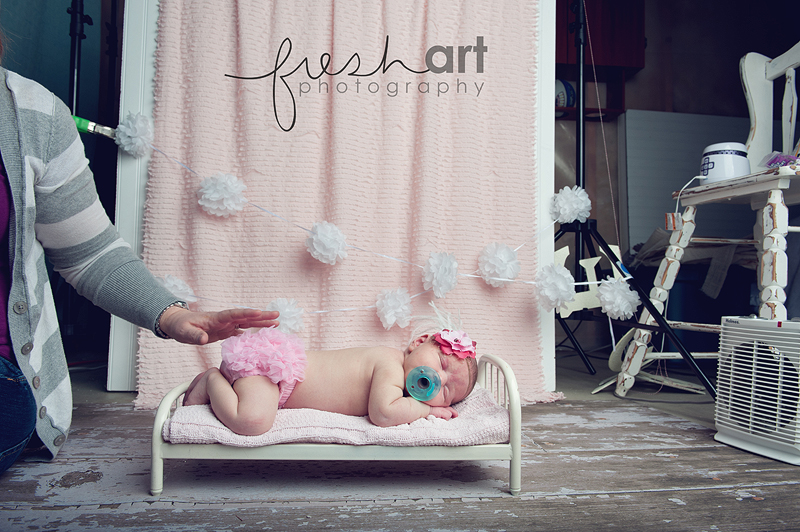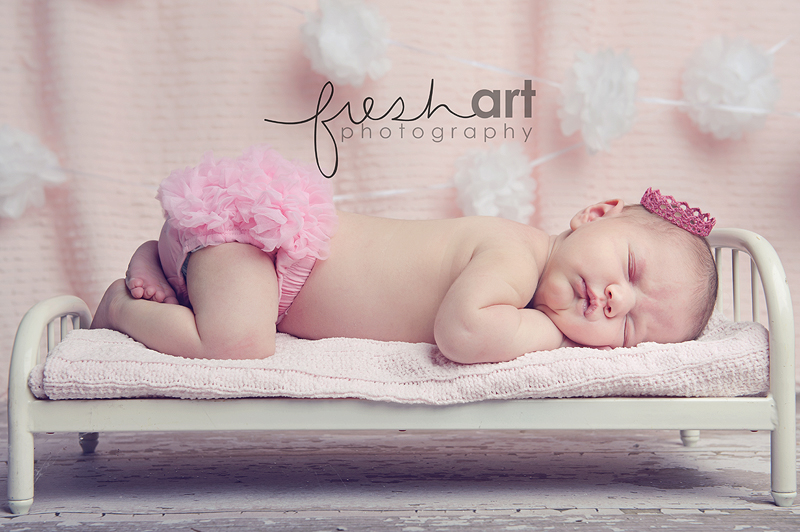 One random thing was different for this session… normally we work on a table but since it was safer to do siblings on the floor we just kept going once she was asleep and didn't move up to our table until she needed a feeding break. Also, what you can't see is that behind Kim is our other heater and three baskets.
Basket number one is for dirty laundry. After each session one of us takes the dirty (peed/pooped/spit-up on) laundry home to wash.
Basket number two is for our "poop blankets". These are receiving blankets we use to wrap the baby in between shots… blankets they can poop in and it's no big deal. We also use them to shove in buckets if we need a little extra boost to to roll under the blankets on the bean bag to help prop a baby. We have at least 20 of these blankets and rarely go through all of them!
Basket number three is our "to do" basket. We trade photos for headbands with a few different ETSY owners and when we get shipments we put the ones we haven't shot yet in that basket. Once they've been shot we move them to our headband stand and hat basket. We always ask parents to chose hats/headbands from our stash that they like but in addition to those we always shoot the ones we've been sent. It keeps us on task and constantly inventing ways to create new set-ups to match our new headbands.
Next time I'm at the studio working I'll take wider shots as well so you can see all the other junk that goes into our studio work! Our unfinished basement studio at my in-laws might not be super glamorous but it works. It's free, it allows me to grow the business in other ways without having to worry about making rent and really I kind of love it. It's cozy down there in winter and sunny in the summer. We have good music or HGTV and we always have a blast at our sessions. Who needs a big huge beautiful space to create great images?