Before I start showing you some of the fun we had on Saturday I want to tell you about RK. Or Randa Kay, the woman who literally came across our blog on Friday for the first time ever and showed up on Saturday to help us.
A photographer in Idaho sent her our blog to look at for ideas as RK does awesome blog designs and as she scrolled around she read about the Shoot for Seamus. And she offered to help.
What is amazing is that we asked for help. On our blog, via email, via the Johnstons, etc. We asked and no one answered yes but RK. A total stranger.
A stranger to us but not to the NICU where her sweet daughter spent three and a half weeks of her life. And the memory of that bonded her to the Johnstons and led her to give us her day.
Thank you RK. It was truly a pleasure to meet you and I hope we see you again one day! And because she blogged about the day more eloquently than I ever could, please please please go read her post about it HERE.
We also need to thank Pamela Meier. Her session was at 10:30am and afterward Nolan took Ray home so she could go to lunch with us and stay for a while in the afternoon. It was SO good for us to be able to introduce her and Sharon! Two mothers we think about daily and pray for constantly. Hearing them talk about their boys at lunch was so nice… we all shed a few tears but we also laughed. A lot. It was good.
Thank you to Pamela, RK, Tom and Sharon for hanging with us all day, helping in any way we needed and laughing with us! You guys helped make the day perfect!
And now for the photos!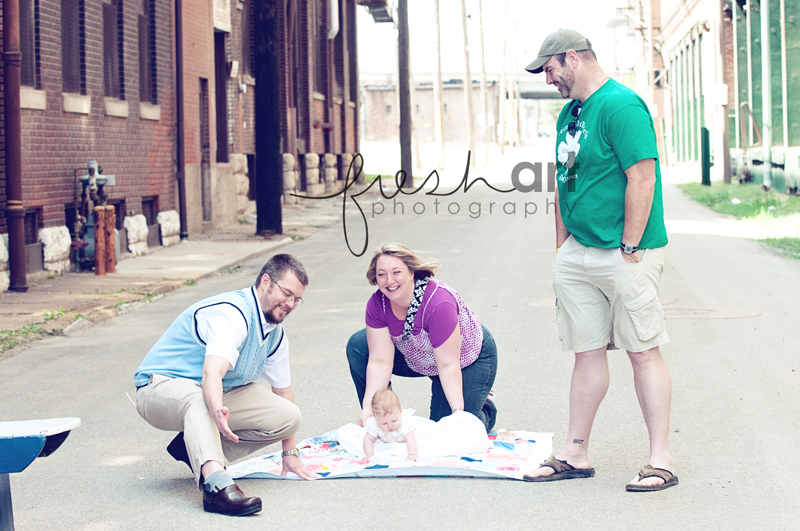 Us all laughing about Ed's socks+shoes! Sorry Ed! We love you!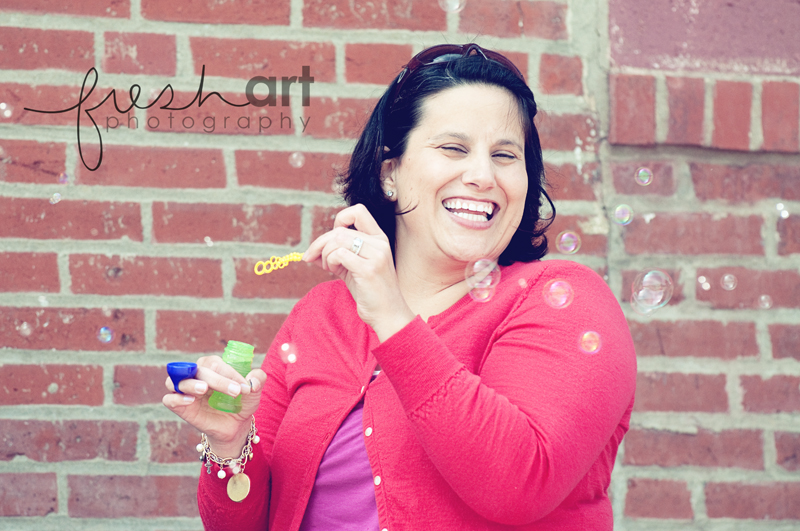 My favorite shot of Sharon ever!
We drove cars insane all day by blocking the roads!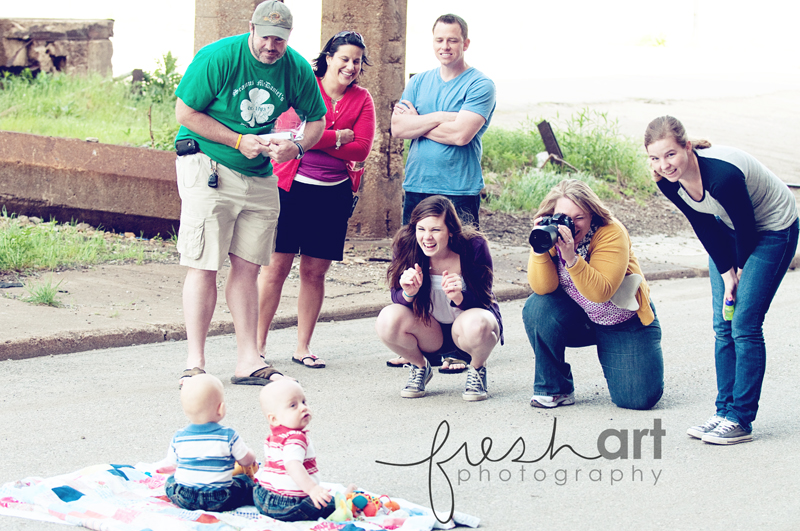 How to get twins to smile! HA!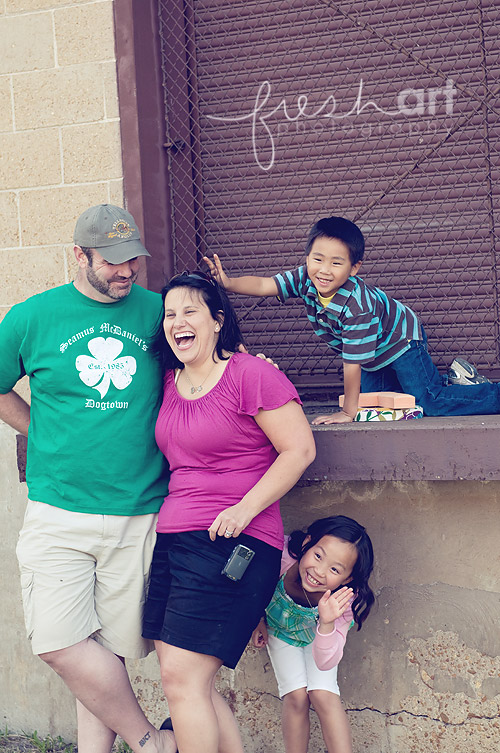 A little auntie & uncle love.
And NOW… these photos were all taken by RK on her phone…
Kim, Jodie, Tom and Sharon Johnston, Pamela Meier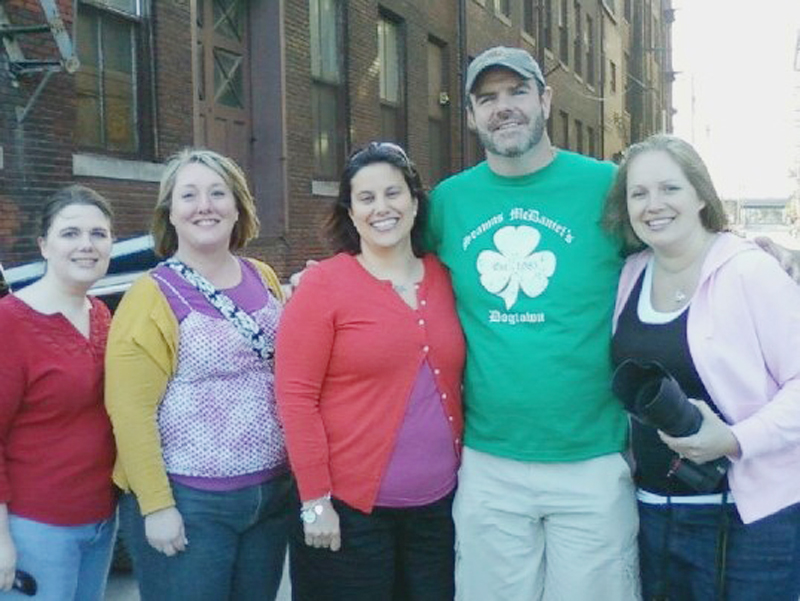 RK, Kim, Sharon, Tom and Jodie
Thanks again to everyone that came, donated money or time and helped us pull off an amazing day! So many people love Tom and Sharon. And SOOOOO many people love Seamus! We are so happy we could do something small to remember his this year.
And Friday, a year to the day that he passed away, we'll be in the NICU photographing other families in honor and remembrance of Seamus. If I can find the words I will tell you how he has changed my life this year.