Last fall when Chris and I went to Cuba for a few days to celebrate our anniversary we ended up driving around quite a bit. One gorgeous afternoon we headed up Hwy 19 to Hermann and on the way we passed the sweetest antique store you've ever seen! We were going so fast we passed it (Bem is sort of a "blink and you miss it" kind of town!) but I convinced C to turn around so we could see if it was open. Walking in we met the owners, Robin and April, and about an hour later we left with an adorable blue table for our living room and new friends!
Fast forward to this summer when we spent a week at the Allen lake house and we got to visit them again! This time we took our friends with us AND April let us visit her home… the most amazing farm house you've ever seen! I had my camera thankfully because it was the most beautiful place I've ever been to! If I wasn't afraid of dirt and bugs I would move out there in a heart beat!
I'm sharing these images (FINALLY) not to make you jealous that I have the coolest friend on the planet BUT to show you where we're having a family session in a few weeks! Nicole hired Katie Mohr to do her styling and wanted a "vintage farm" feel… so what did I come up with? Crashing April and her family for a day! Can you imagine doing a session here? I am SO excited! AND if you are in love with this place as much as ME let me know because there is a tiny chance she'll let me come do mini sessions there in October or November! Oh I am just DYING!
Ok, enough…. here it is!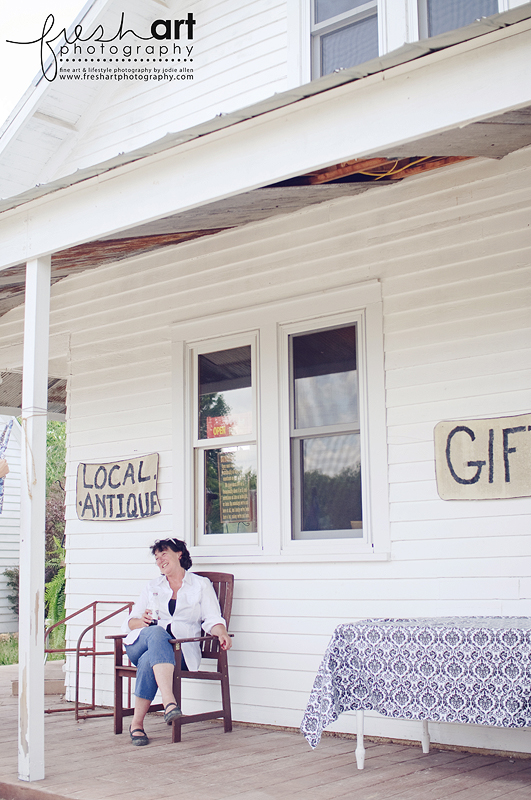 Meet Robin! April's mom. In another life I have April's life… working every day with my mom, owning an antique store and living on a farm! Robin is awesome and I hope to spend lots of time with her some day!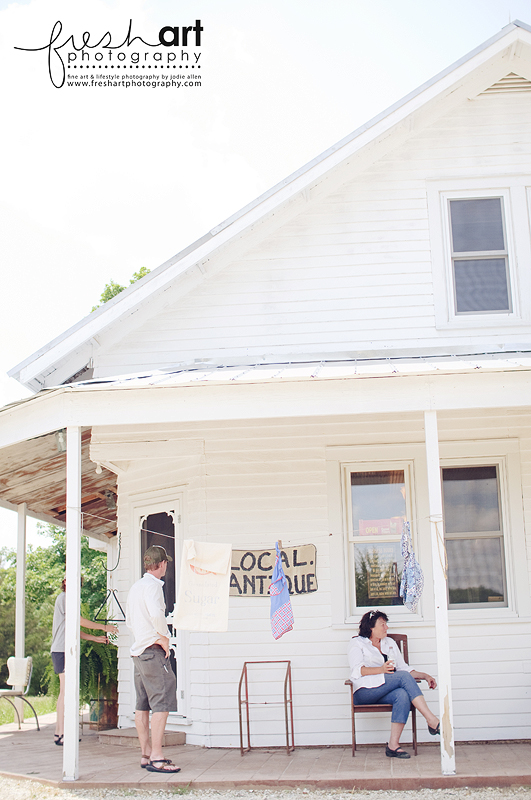 That's their shop, Bem General. One of my favorite places on earth! Remember… take 44W to Cuba then take HWY19 North and you will pass this on your left! A little under 2 hours from St. Louis and SO worth the drive!
Then if you head down Hog Trough Road (I am SO not making this up!) and cross the creek you will come upon this…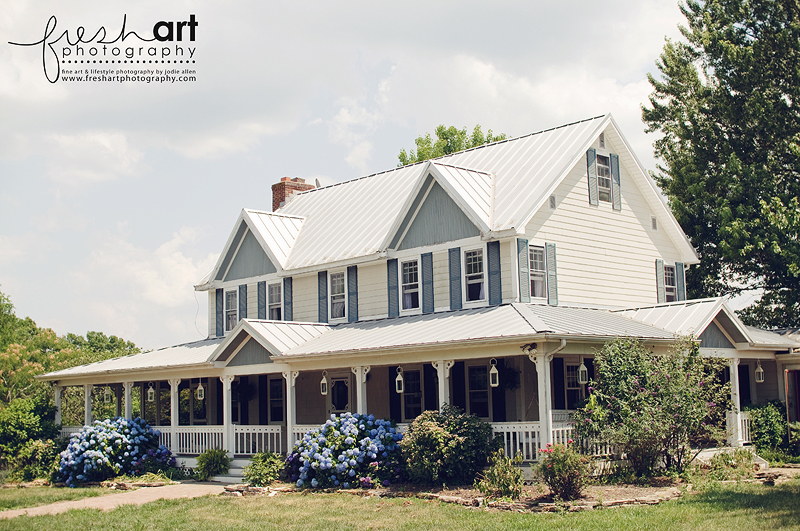 AH! Are you dying yet? How gorgeous is this? Seriously, after what felt like EONS on the gravel road we felt sure we were headed for some crazy place and audible OOHs and AHHs came from all of us! We all kept saying, "Can you believe this is out here?" It's amazing!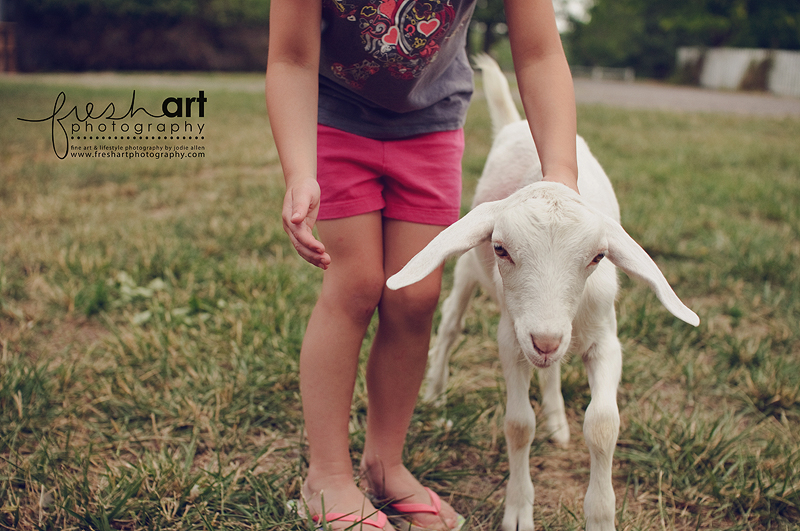 The kids were most excited about all the animals! Chickens, chicks, goats, cows, horses, etc. But the adults were most excited to bust into her house for a tour! I was so excited I didn't take that many photos but check out their sleeping porch!
Ceiling fans, iron beds and antique quilts? YES PLEASE!
Oh and this spare bedroom had me at hello!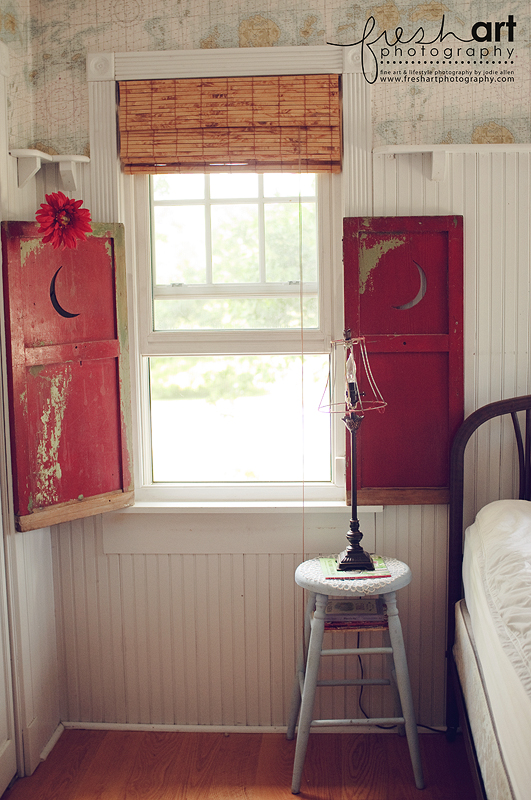 The maps up top, the red shutters, another iron bed? Seriously you guys she should work for a magazine!
Here is her sweet daughter showing us her bedroom…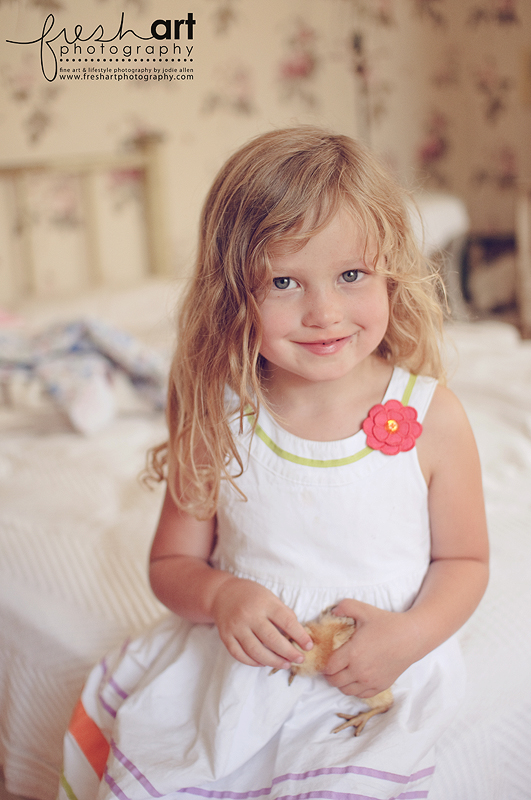 Yep, she carries chicks around with her! The perfect little farm girl!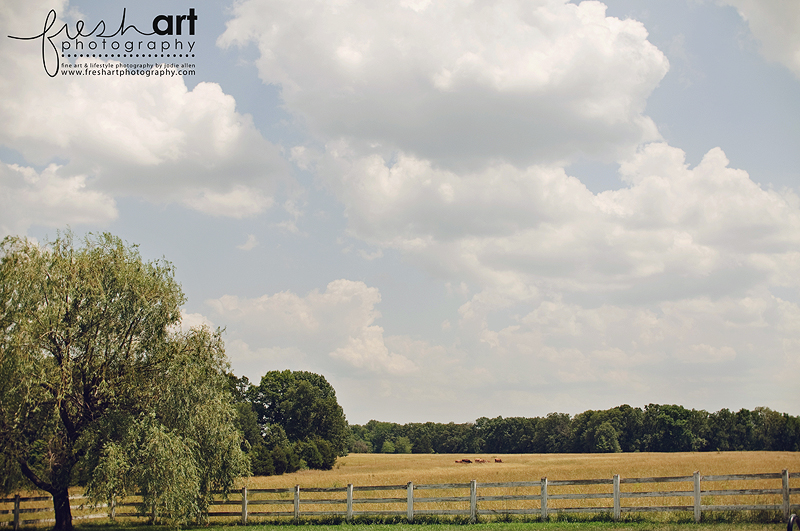 This is looking out the back of their house and what you can't see is their IN-GROUND POOL just in front of that fence! Seriously! April, when you have crazy women stalking you down Hog Trough Road you asked for it! Your home is just too amazing!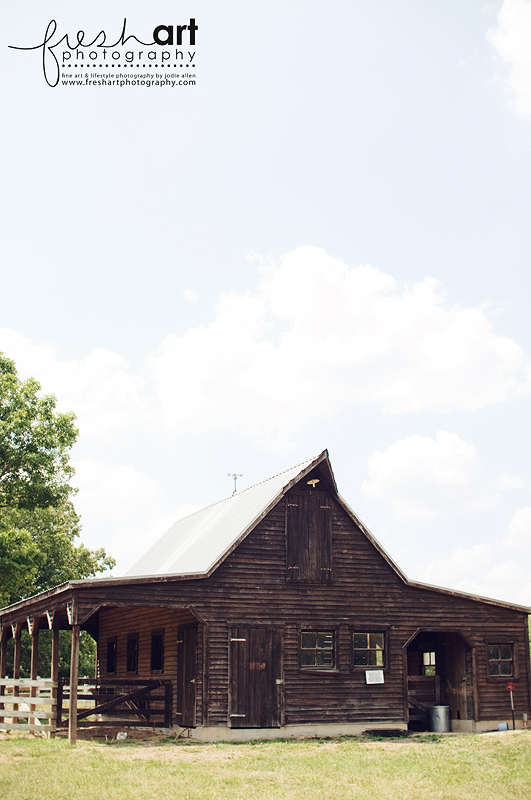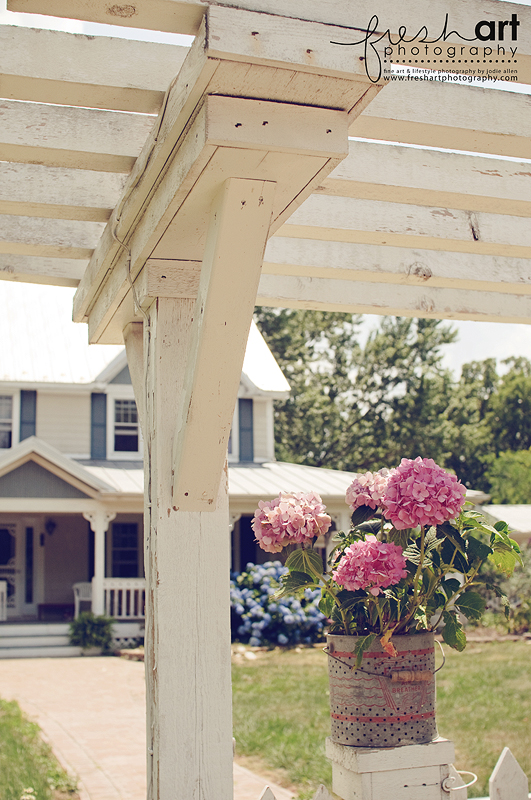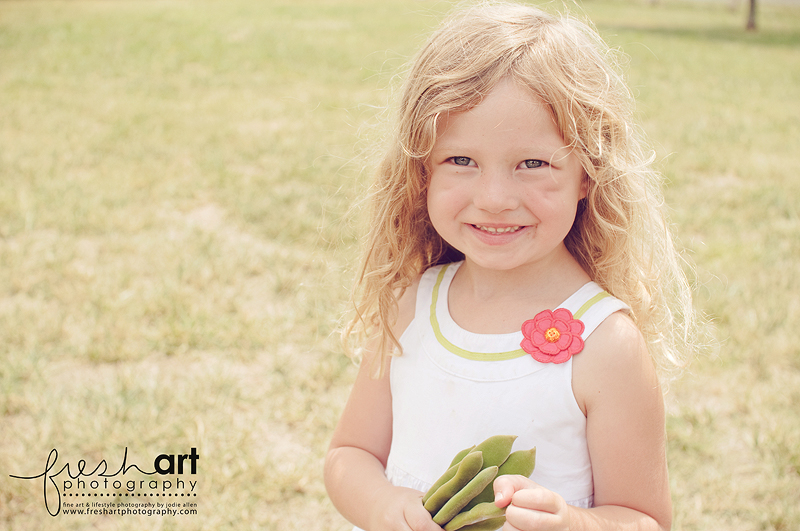 One more of Ella because she is so stinking cute!
September 2nd can't come fast enough and I think Nicole might keel over with excitement too! I'd be excited if my family were being photographed here wouldn't you? THANKS April and family for letting us house crash! I can't wait to come visit again!
If you want to find April, Robin and Bem General online check out their FB page HERE, her Pinterest HERE and her blog HERE!