Can I start this sneak peek out by telling you guys our incredible news? I got a call today and our Love Light sessions will be featured with an article in the February issue of Professional Photographers Magazine!!! We're still dying over this. SO exciting! And we love that it seems we came up with a totally original idea! That's hard to do in a creative field with so many talented and amazing artists! So THANK YOU to every single client that has trusted us and our crazy Love Light idea (especially the Mohr's who were the first people to let me experiment on them!)! To love these sessions you have to trust us, embrace the grain, cuddle on demand and be up for anything!
Which is exactly how Cara and Herb were! They were so awesome. And they came in from Denver! I'm so glad we were able to squeeze them in this past weekend and we're SO glad they were troopers because it was under 30 degrees the night we shot! SO COLD! Freezing. Literally. So instead of working in one area we drove from Webster to Maplewood to the city (near SLU) which gave us all plenty of time to THAW in between shots!
Now for those that might be new to the blog, let me explain Love Light again… for those of you that are veterans feel free to jump ahead to the photos!
Basically for a Love Light session we drive around in the dark (it has to be completely dark, not dusky) looking for light. The light has to be very specific. Bright and low mainly so that when we pose our couple we can keep our ISO under 400. Ideally we like to keep it at 200 even! But then of course there are lots of times we push our ISO well past 3200 because we WANT to embrace the grain. At the end of the day it's all about using the available light, being creative and pushing ourselves as artists. You have to think about light differently, use it differently and work with your clients differently because you're asking them to push themselves in new ways too. But seriously, they are some of our most fun sessions! And we are SO honored that PPA is interested in sharing our idea!
And thanks to Cara+Herb for freezing their tushes off with us! It was SO great to hang out with you guys! I hope you enjoy your sneak peek!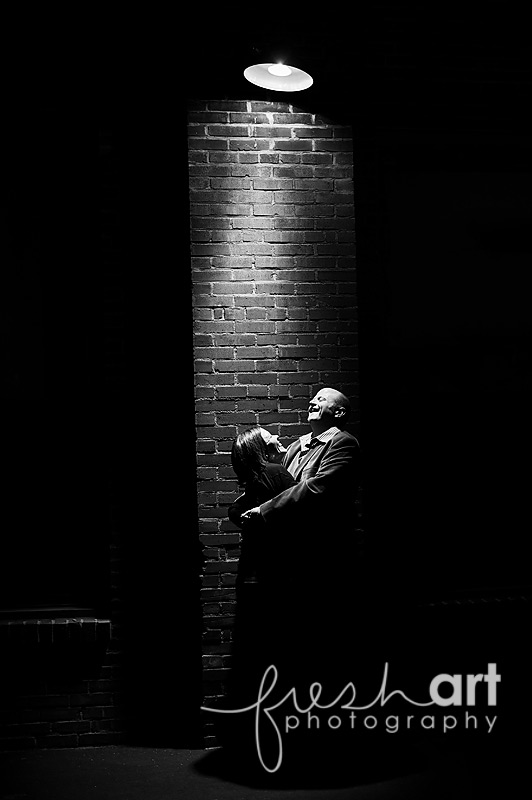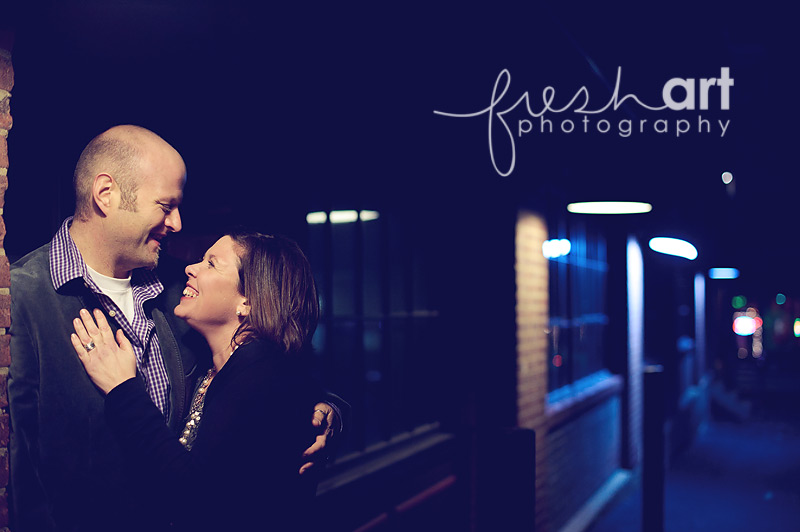 Could they be cuter? I mean seriously.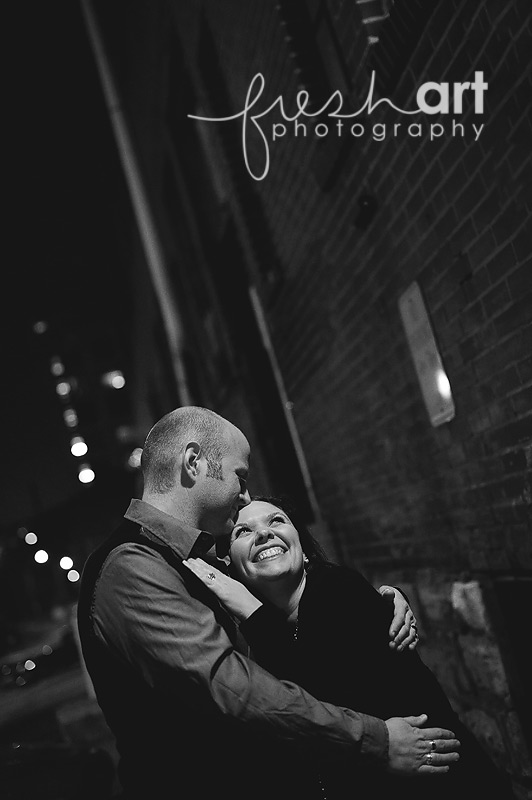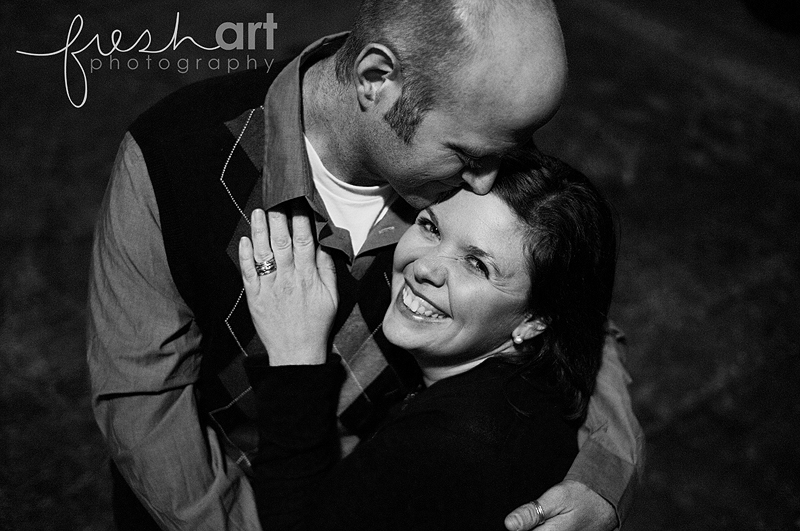 Our favorite part of shooting together is that we can be at the same location and get totally different views!
More favorites from this spot…
Again with the different views! So fun!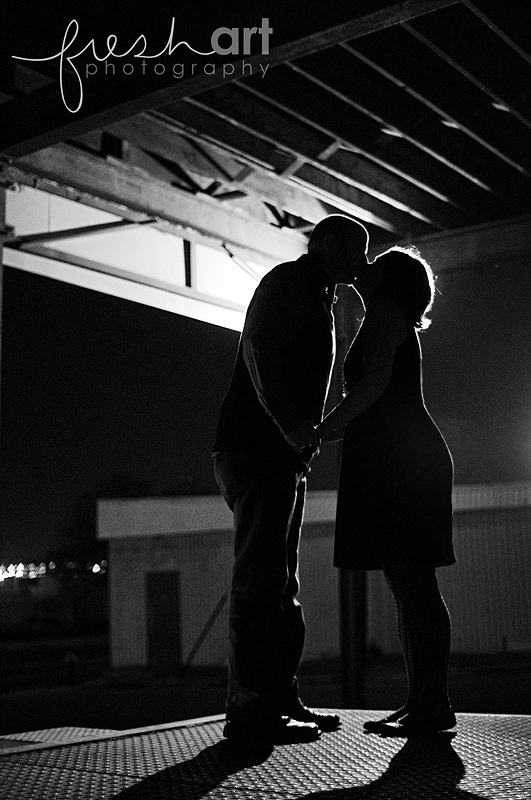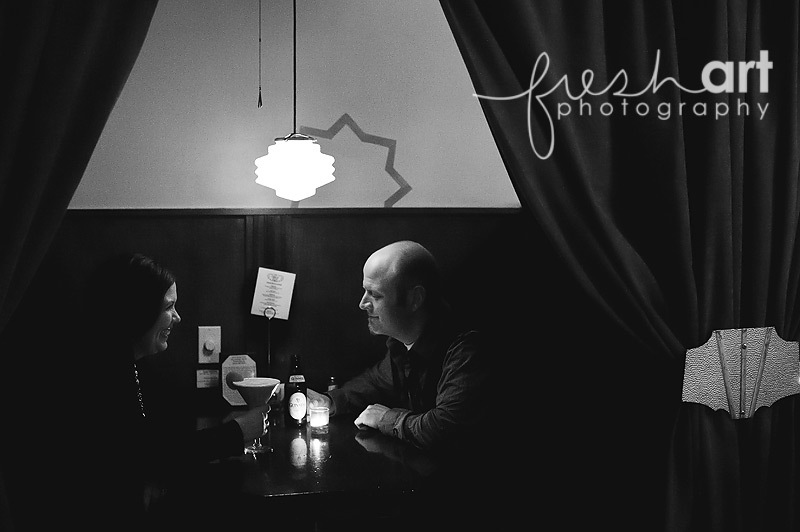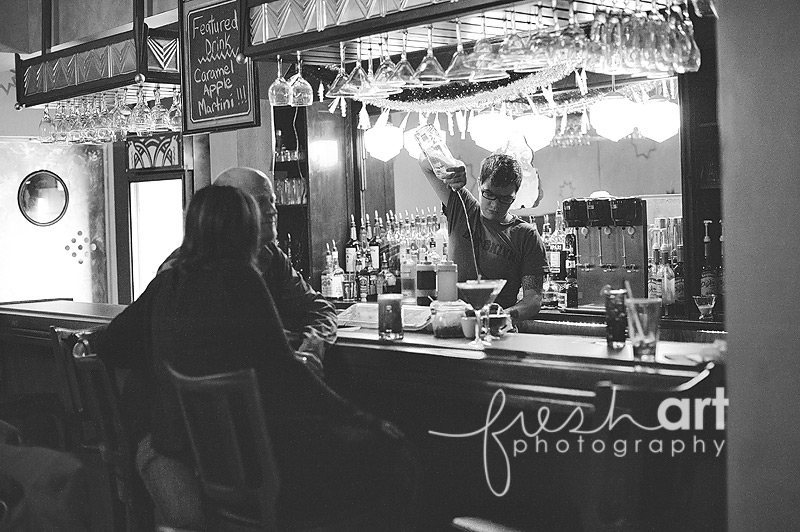 We ended the night at a bar in downtown St. Louis where Cara's brother works… he's the crazy talented bartender you see in the background! These images are some that are the definition of embracing the grain. But sometimes grain just helps tell the story better. Can you imagine these shots with a flash? You'd lose every ounce of personality in my opinion!
Thanks again Cara and Herb! I hope you enjoyed your visit and love your sneak peek!